Weddings are a special affair for all those involved. After all, who doesn't love the aura of a traditional Indian wedding? The smell of mehandi in the air, the thrill of dressing up, fun at haldi ceremony and finally the teary-eyed goodbye! Weddings have always been celebrated in a fashion much similar to that of a festival. Planning a wedding takes a lot of effort, and the first step is picking a venue.
India is known for its weddings all around the world and with time the scale of weddings is increasing and they are becoming larger than life. One of the most important things that make a wedding grand is the "venue" or "destination". The Richie rich in India and NRIs are increasingly choosing exotic destinations to get married.
Here are the top 10 wedding destinations that we recommend:
1. Goa for Destination Weddings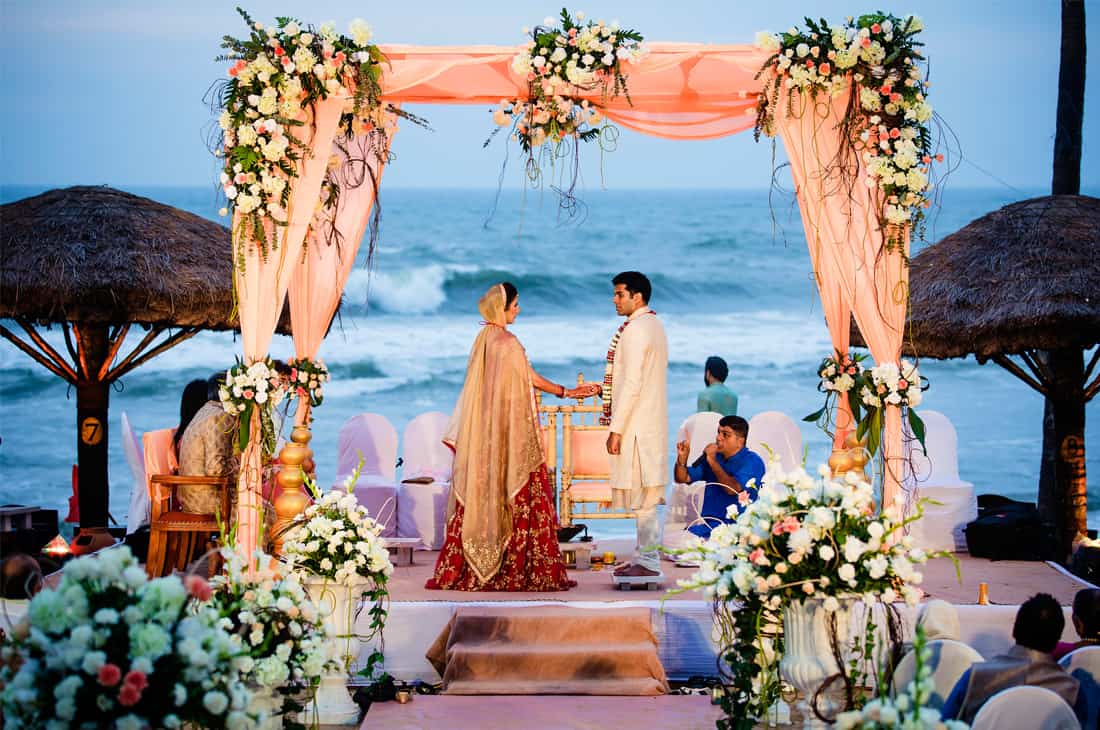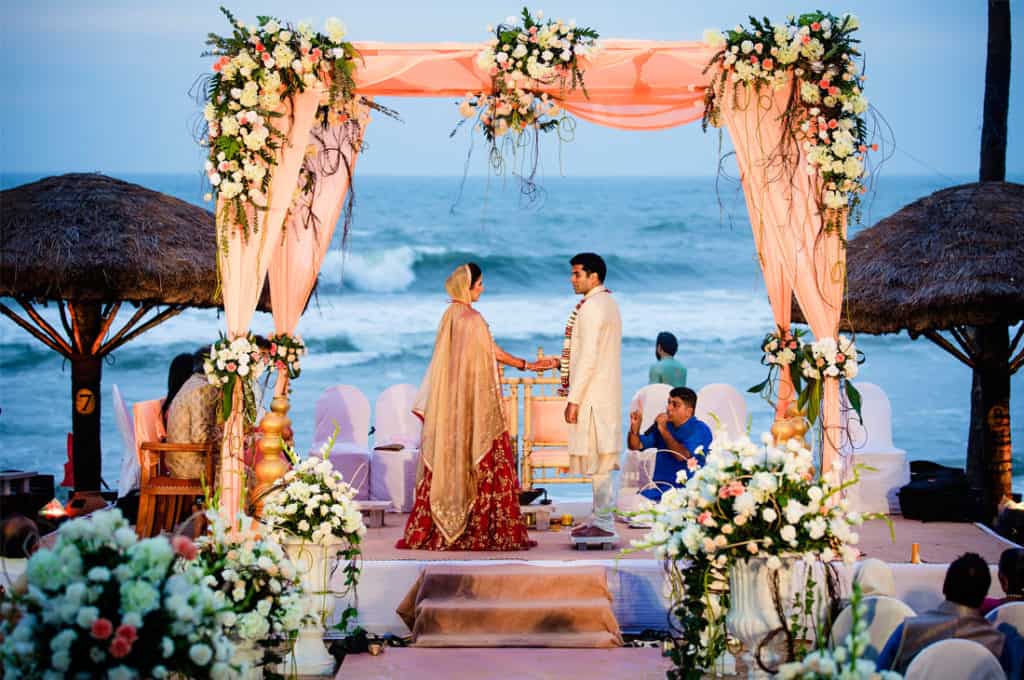 The vast beaches, deep blue skies and tropical feel of the place have made Goa a top hit in the list of destination weddings. Tying the knot here gives you a chance to live your dream wedding. The colonial styled churches may even urge you to consider a Christian wedding! The calmness of the water, tall palm trees, and shimmering sand work together to make your wedding as unique as it could ever be.
Where- Try out Park Hyatt Goa or Bagmallo Beach Resort.
2. Jodhpur – Best Places For Destination Weddings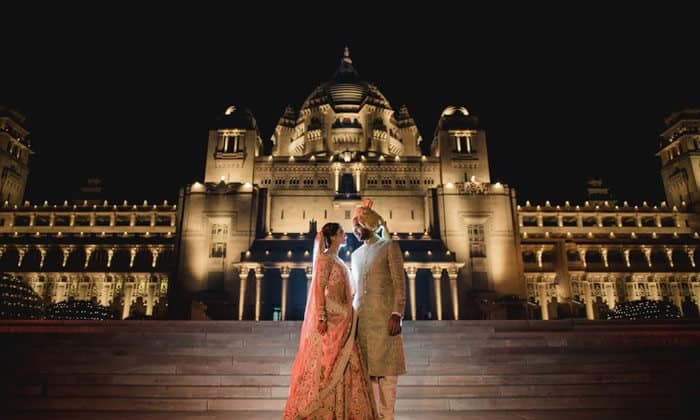 Needless to say, all of us have been mesmerized with Priyanka Chopra's beautiful wedding pictures. Choosing Jodhpur as your destination brings to you all things royal. The architectural splendour of the havelis and forts in this city will drive you crazy! Located at the edge of the seemingly endless Thar Desert, it engulfs you in the spirit of Rajasthan. Choose Jodhpur if you wish to have a royal and unforgettable wedding.
Where- Since PC has already brought out Umaid Bhavan into the spotlight, we recommend some unknown pearls– Ajit Mahal, Chanwa Luni, and Ranabanka Palace.
Check out Best Venues in India
3. Naukuchiyatal – Best Places For Destination Weddings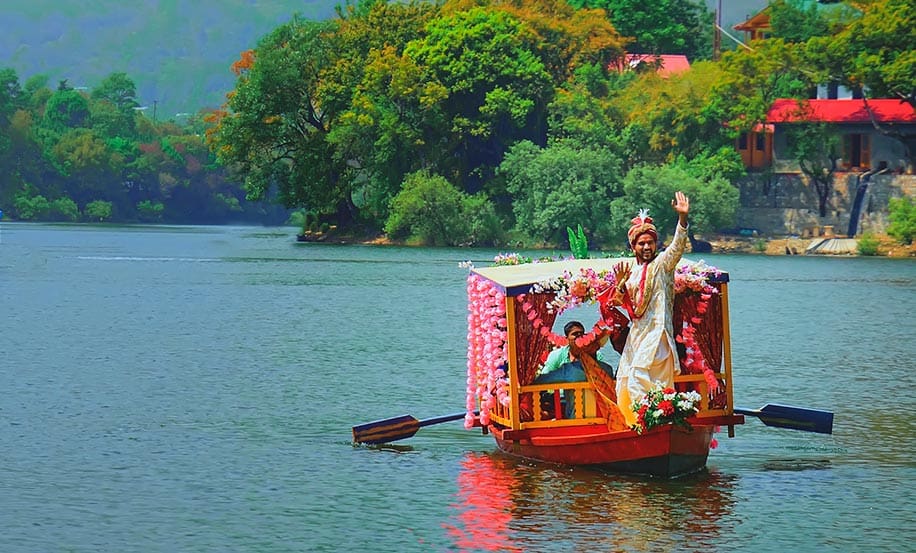 If you have always felt that 'the mountains are calling and I must go,' this is the perfect place for you! The combination of lake and mountains will surely make your wedding a memorable one. You can also opt for an enchanting forest wedding (mummy papa maan jaye toh!)
Where- The Lake Resort. (This is the only resort in Naukuchiyatala that can pull off a flawless wedding. If your pick is this place, then make sure you make the bookings quickly!)
4. Hampi – Top Places For Destination Weddings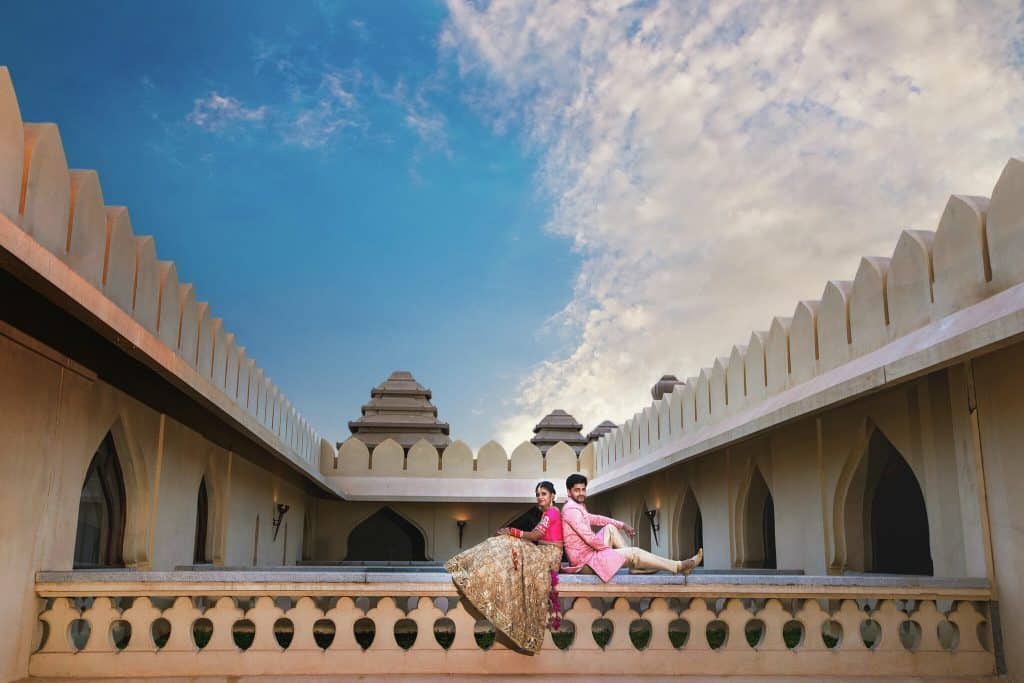 Warning- If you are going for a summer wedding, this place must NOT be on your list.
Away from the hustle bustle of city life, this small place a few hours from Bengaluru makes its way into our list of top wedding destinations. A traditional wedding temple gives you the chance to balance tradition and taste delicately. This UNESCO world heritage site presents to you a beautiful view of boulders and riverbed carrying each other gracefully.
Where- Hyatt Place or Evolve Back Kalampura Palace.
5. Kerala – Beautiful Place for Destination Weddings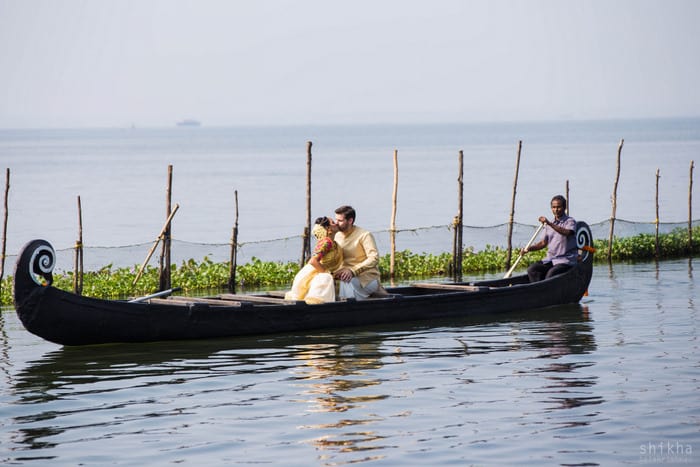 Backwaters, tropical feel, and houseboats best define Kerala. It offers the perfect backdrop for your dream wedding. Hosting a typical big fat Indian wedding may be a problem here, but it is THE place if you want to have an intimate wedding ceremony. Treat your guests to delicious South-Indian delicacies and make your wedding special. September to March is usually pleasant in Kerala, so that's when you should head there. Also, houseboats wedding are a growing trend that you can also try out.
Where- Kumarakom Lake Resort, The Zuri Resort.
Also Read: Top 8 Types of Famous Sarees In India
6. Lakshadweep for Destination Weddings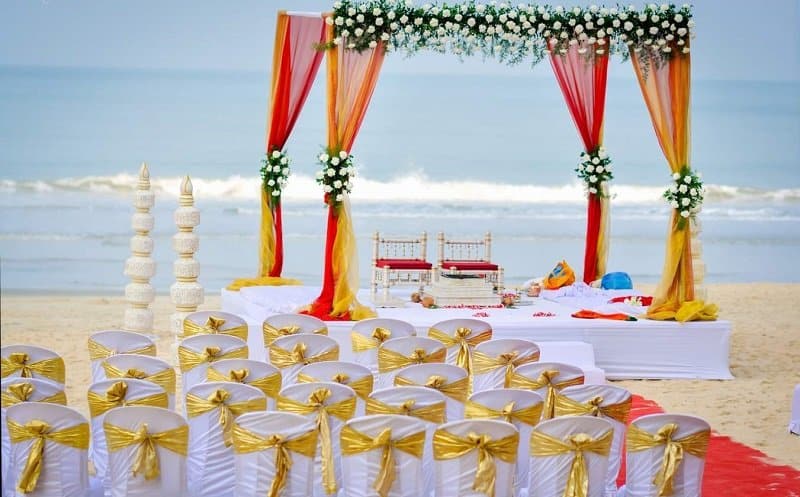 The untouched beaches and beautiful coral reefs of Lakshadweep make it one of the most beautiful wedding destinations in India. Even though the island is not very developed, there are many luxury hotels which promise to execute your wedding just the way you'd like it. You will be faced with the task of making a tough choice between a beach wedding or a boat/cruise wedding. Rituals combine with exotic beaches along the Arabian Sea to give it the perfect feel.
Where- Bangaram Resort, Kadmat Beach Resort.
7. Hyderabad – Best Places For Destination Weddings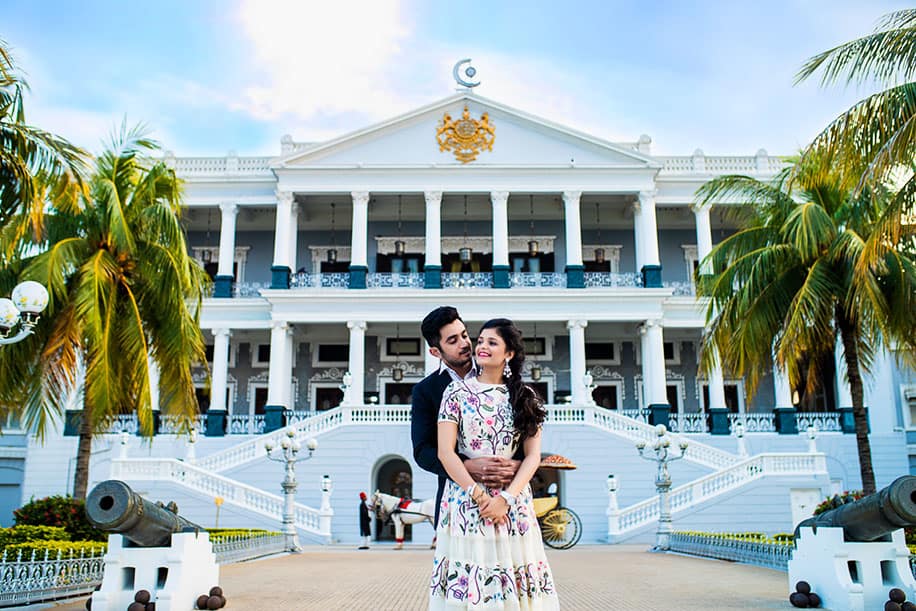 Popularly known as the "City of Pearls," Hyderabad is home to palaces, lakes, and lip-smacking food! Trust me; guests will remember your wedding for a lifetime when you serve them the traditional "paya" and "nihari." Nizami royalty runs through the city and will make your wedding shine. October to February is pleasant in Hyderabad.
Where- As you must have guessed by now, Taj Falaknuma.
8. Ooty – Lovely Place for Destination Wedding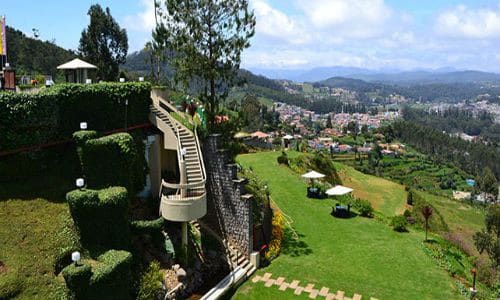 The mesmerizing hills will add charm to your wedding. The grandeur of hilltops and streams will bless your wedding as you start a new romantic life. The gorgeous landscape will give your guests a wonderful feeling. Even if you don't want to burn a hole in your pocket, Ooty gives you the option of hosting a basic wedding with a picturesque backdrop. It will also give you a chance to explore the beautiful hill-station.
Where- Sinclairs Retreat, Savoy Hotel.
9. Kolkata – Best Place for Destination Weddings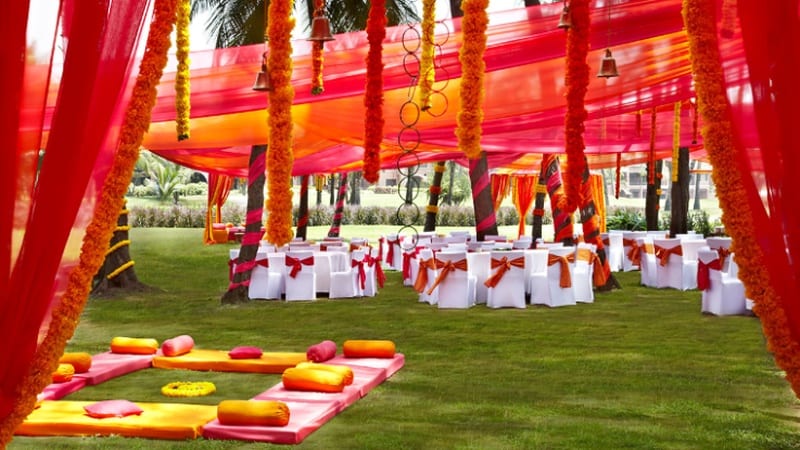 Opening its heart and soul to you, Kolkata will hold you in a tight embrace. Its Victorian architecture and history will tempt you. This vibrant city offers you traditional authenticity, mouth-watering food, and peaceful music. The city is usually busy all around the year, so its better that you plan your special day well in advance. Kolkata, the city of joy, will bring its chirpiness to your wedding as well!
Where- Taj Bengal, ITC Sonar.
10. Jaisalmer – Top 10 Places For Destination Weddings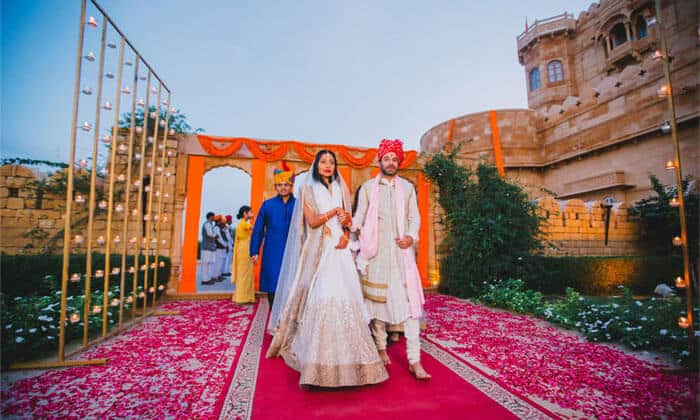 Giving you the authentic feeling of a Rajasthani wedding, Jaisalmer is the last on our list of best wedding destinations in India. It is decked with sand as far the eyes can see and historical palaces, Jaisalmer is a beautiful place to tie the knot. The beautiful resorts here seem right out of a fairy-tale! Culture, food, and handicrafts are a specialty here and will mesmerize your guests.
Where- Fort Rajwada, Gorbandh Palace.
We hope that you have chosen one of the above-mentioned places and that your special day is the most memorable one for you and your entire family. Good luck from team Yeh Hai India!