Wedding is the most precious and once in a lifetime moment for any couple. You aren't only worried about shoes, clothes, jewellery, but also how you would look on camera. Everything should be perfect and magical, isn't it?
Wedding Photographers have a major role to play in the wedding as they craft the most beautiful moments of the couple in their special day. One must be aware about the best wedding photographers in town. So, to make your work easier, here's a curated list of wedding photographers. Have a look!
Recommended Story – Top Famous Indian Photographers
This list is in no particular order
Joseph Radhik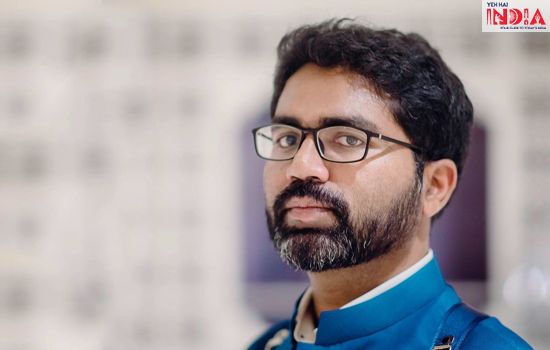 Joseph Radhik is a Mumbai-based wedding photographer. He owns an Instagram page with the name 'Stories by Joseph Radhik. Joseph is a renowned photographer because he had captured Samantha Akkineni and Priyanka Chopra's wedding moments. Also, he was the wedding photographer for Kajal Aggarwal's wedding.
Isn't that amazing? His pictures reflect the love story of the wedding couple, there's art customized as per the story. He believes, it's not the pictures but the experience, that keeps him constantly motivated. The wedding photographs have been in featured in Brides UK, CNN, GQ, Fallon, and Vogue.
Joseph thinks that marriages during COVID time represent love in raw form and makes the wedding more genuine and symbolic.
Siddharth Sharma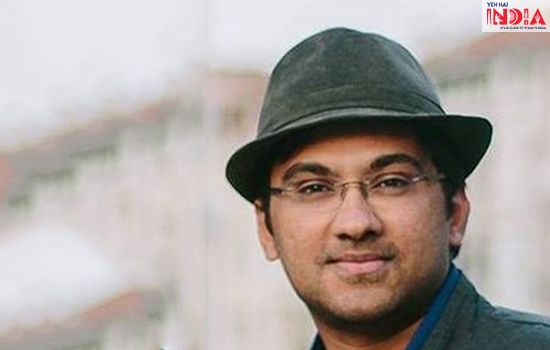 Siddharth Sharma is a Bengaluru-based wedding photographer, who has an Instagram page with the name 'House On The Clouds'. It's only been 6 years in this industry and Siddharth's skills are doing wonders. His modern approach to capture moments by adding emotional value to it, mesmerizes people.
Siddharth personally feels that, it's important for a photographer to mix well with the bride and the groom, in order to capture candid and raw moments of love. One shouldn't hesitate to control their laughter or unexpected tears because that emotion is accountable for the beauty that reflects in the picture.
His 'House On The Clouds' has been ranked under the World's Top 100 Wedding Photographers- Fearless and Wedding Filmmakers of the year 2019.
KnotsByAmp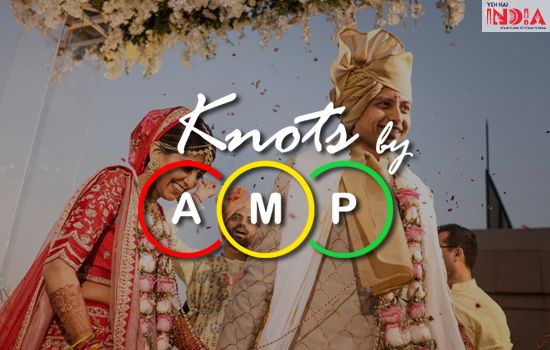 Well, the name itself suggests that it's a collection of the most talented photographers who make fairy tales turn into reality by curating amazing wedding moments. KnotsByAmp is based in Mumbai but it covers weddings across the globe. From entertaining North Indian weddings to elegant South Indian weddings, they make sure that your day becomes 'the best' day of your life.
Also, on their Instagram they have highlights with the name of KnotsFlix just like Netflix. Their Instagram profile is a must visit, you will get to see variant amazing ideas.
Photo Tantra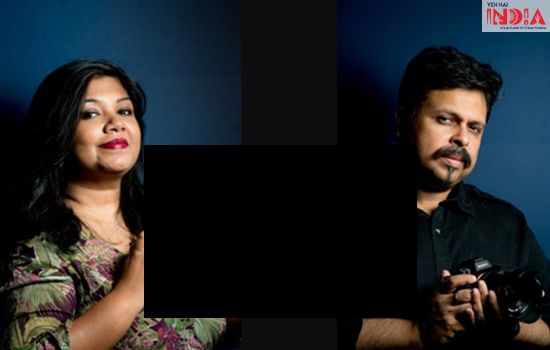 Photo Tantra is a beautiful creation of the husband-wife duo who happen to be wedding photographers. Being a couple, they understand the importance of something as sacred as a wedding. They don't curate pictures but eternal memorable moments.
Their work has been lauded by Indian Express, Femina, Marie Claire and the prestigious People Magazine (US Edition). Also, they are the brand ambassador of Sony and have won awards in Candid Wedding Photography and Films. The quirky name itself is very eye-catching and their work is commendable!
Recommended Story – Talented Photographers right out of Indian colleges
Knotting Bells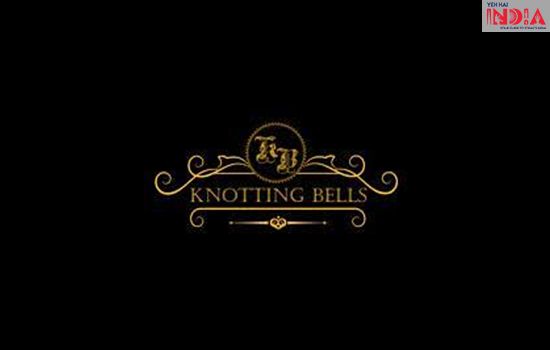 Knotting Bells is a Mumbai-based wedding photography venture. Every picture captured by Knotting Bells reflects diverse emotions like poignance, happiness, etc. It's an amalgamation of drama with presentation.
Experienced with the rituals and ceremonies of different communities, it creates the best out of every single event. Also, not only the bride but bridesmaid too get a lot of attention and some really cool pictures. From clicking pool-party moments to groom squad goals, it has everything in for you. Just head out to its Instagram and you will get amazed by its service.
Ramit Batra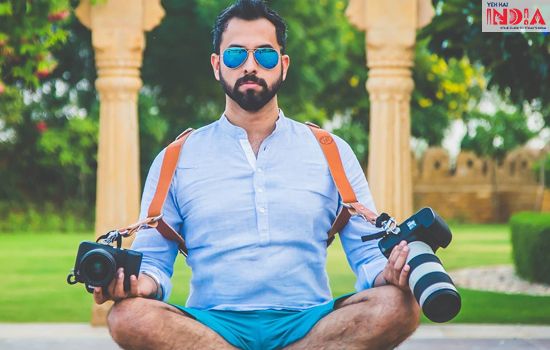 Ramit Batra has its own company named Ramit Batra Photography/ Films. He stands out alone due to his contemporary style of clicking pictures. This Delhi-based artist has covered almost 450 weddings across 15+ countries. He believes that magic happens when the picture matches the preferences and personalities of the bride and the groom.
It was established in 2008 and since then, Ramit has grabbed a lot of awards due to his fantastic photography skills and the way he understands & conceptualizes the whole wedding theme as per the couple's taste. Ramit also feels that intimate weddings are more great because it helps him to capture those once in a lifetime moments which would go unnoticed on a normal day.
Ramit Batra Photography is also the brand ambassador of Nikon and Godox. His Instagram also educates people of different wedding poses. Isn't that great?
Karan Sidhu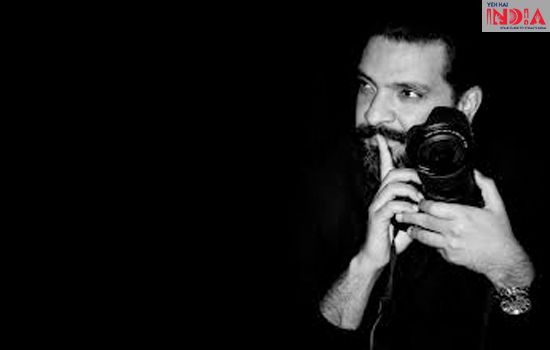 Karan Sidhu, who's a New Delhi-based wedding photographer believes in the art of making heirlooms for the couple. He believes that if a picture isn't able to portray a story, it's baseless to move further with the process.
Wedding photography doesn't involve the use gimmicks but pure intentions, emotions, and fun, that's where the sparkle comes from, in the picture. Karan provides a completely new perspective to the wedding documentation like he did for his recent two lockdown weddings.
Karan Sidhu Photography has been featured in Vogue, Conde Nast Traveler and much more. He has been awarded as the Wedding Photographer of 2017-2018 for his brilliant photography skills.
Sam & Ekta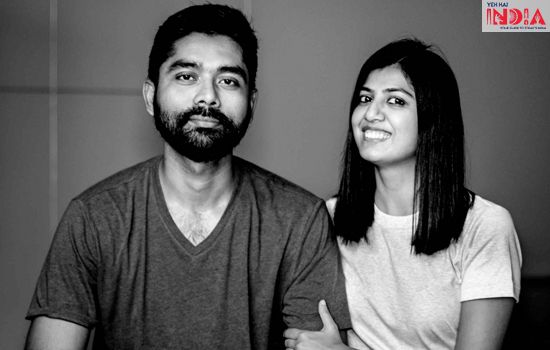 Ekta Rekhi and Sam Walzade, the MBA-turned-wedding-photographers have rocked this niche with their outstanding craft. They left the corporate world to create magic in the form of pictures for couples on their special day.
Their philosophy of capturing pictures is that they try to be as modest as possible. The end result should evoke emotions felt on the wedding day and nostalgia must hit you hard. Also, they try to curate the wedding photographs and documentary as real time observers. The main thing that excites them the most is the in-between candid shots except the wedding day, which itself is very grande and appealing.
The renowned names that are added to these wedding photographers are Armaan Jain, Mohit Marwah, etc. They usually focus on one wedding and give their attention to make it 'the best' one. Also, they usually do 20 weddings in a year and the reason is self-explanatory.
So, these were some of the best wedding photographers, if you are looking for one, head out to their Instagram page and you will definitely go for one of them. They are extremely well-versed with their niche. Explore their IG pages!
Also Read – Best Bridal Makeup Artists in India