Ayurveda, the world's most ancient health care system has earned global recognition as a preventive form of medicine that relies on natural ingredients with negligible to zero side-effects.
Noted as an alternative healing system, Ayurvedic medicine advocates a combination of lifestyle changes by administering herbal remedies, exercises and meditation practices to strengthen the body and purify the mind.
In the modern stress laden world, this ancient Indian medicinal science has achieved greater significance as a way to lead a life free from any mental or physical ailment.
Ayurveda's approach towards wellness of body, mind and spirit has been increasingly attracting attention from the educated folks, still there are many who tend to dismiss this science as a non-essential practice owing to a lack of informational resources. As a consequence, this science has not been able to take off and spread its wings to be accepted as the world's foremost medical care system.
In this article we're going to discuss all the barriers Ayurvedic medicine has been facing and ways to clear the misconceptions relating to its efficacy in treating diseases.
For a progressive future, Ayurveda needs critical introspection which can be obtained by investigating myths pertaining to its effectiveness. Conducting a deeper research of the various concepts enlisted in Ayurvedic medicine can help determine their responses for different illnesses.
It can also make the procedures accessible and acceptable to a majority of people if the claims are supported with pieces of evidence collected during research.
Recommended Story – All About Ayurveda in Indian Culture
LIMITATIONS FACED BY AYURVEDA TODAY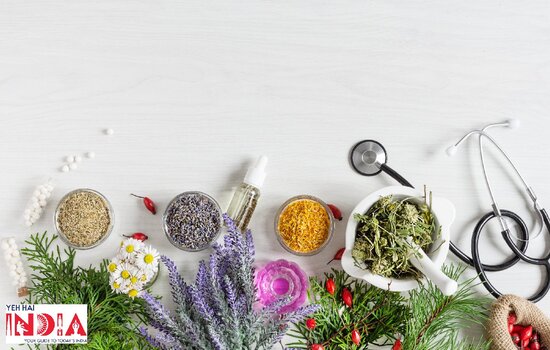 There are many reasons impeding the success of Ayurveda as a mainstream healthcare system. From the outside, it might appear as a conservative and short-sighted medicinal concept, but if we take a deeper look we find a cultural divide behind its inacceptability which has created a misunderstanding between advanced western medicine and marginalised Indian medicine.
Unfortunately, due to lack of scientific validation in various concepts, this precious gift from our ancestors is trailing far behind. Hence, evidence-based research is highly needed for global recognition and acceptance of Ayurveda, which would further need advancement in the research methodology.
The present review highlights various fields of research including literary, fundamental, drug, pharmaceutical, and clinical research pertaining to Ayurvedic treatments. The review further focuses on improving the research methodology where main emphasis should be placed on fundamental research.
This initiative would encourage young researchers to pay special attention to different arenas of research for development and promotion of Ayurveda.
Here is a list of limitations of Ayurveda that have impacted its popularity among a wide section of people:
Insufficient evidence relating to the origin and concepts of Ayurveda in the ancient scriptures
Illegible texts written in pre-Sanskrit script which are difficult to decode
Absence of guidelines for approval of the treatments as safe for the general population according to modern standards
Absence of testing authorities to maintain pharmaceutical standards to approve the quality of ayurvedic preparations
Inappropriate educational infrastructure to support research activities
Few communication channels for data validation of these practices with WHO, UN and NHRC
Unavailability of qualified human resources for research
Lack of mental clarity among young Ayurvedic scholars in carrying out valuable research output
Few organisations with well-established research infrastructure for exclusive research in Ayurveda.
Unavailability of experienced researchers with knowledge of modern technologies to conduct advanced research in Ayurveda
Inadequate cooperation and willingness among Biomedical Scientists who are often unduly skeptical and carry out their work with prejudice
Unwillingness of Ayurvedic Practitioners to enter the field as a researcher
Outdated Ayurvedic teaching practices and literature which fail to apply to the modern world
SOLUTIONS FOR MAINSTREAMING AYURVEDA
1. Nomenclature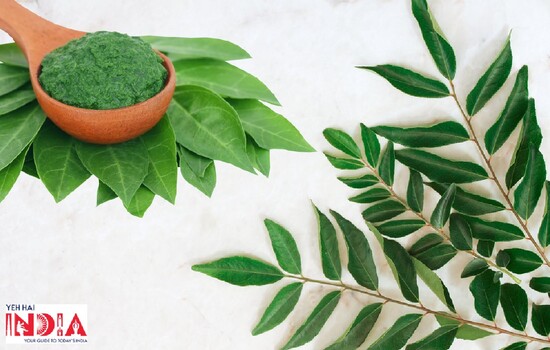 For Ayurveda to gain proper validation, there is a need to develop a comprehensive classification and nomenclature for the diseases through Ayurvedic perspective.
The widespread use of modern terminologies for different conditions in the present era has created a negative shift in the working methodology of medical practitioners who find it hard to apply their age-old acquired wisdom in diagnosing diseases as per the modern trends.
If Ayurveda ignores the importance of nomenclature in today's scenario, it might lose the individualist approach, which can be mainstreamed soon.
2. Dosage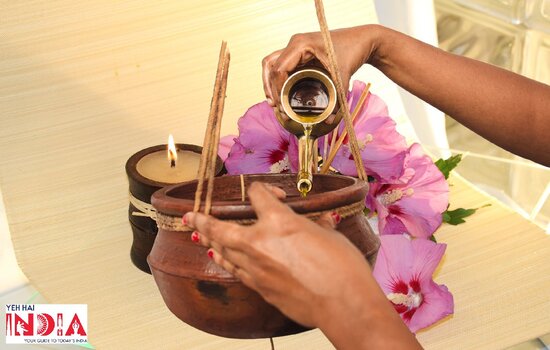 Since dosage remains a primary concern for most patients seeking conventional treatments, Ayurveda still lags behind when it comes to prescription of herbal concoctions. There is very little mention of dosage standards that practitioners adhere to for prescription purposes.
For this traditional healing methodology to become a favoured treatment option, documenting the dosage standards based on studies conducted on patients afflicted with different conditions and tracking their response for different dosage levels can be of great help for people looking for natural healing methods.
3. Documentation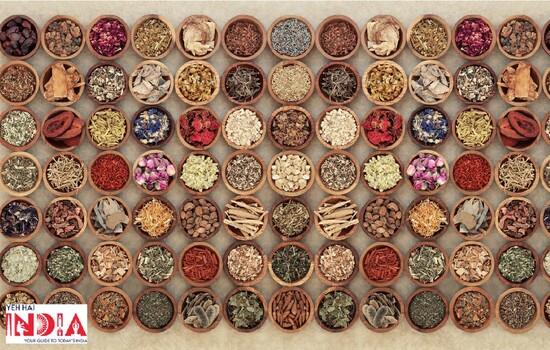 Being the oldest healthcare science, there is no detailed mention of ayurvedic procedures in the scriptural evidences available. Hence, it's very difficult to support the claims made by Ayurvedic practitioners with these ancient texts.
To make it applicable in the modern world, the claims need to be backed by scientific evidence which can only be done by documenting the trials of Ayurvedic procedures on patients and tracking their recovery process.
4. Validation
For validation of Ayurvedic treatments and procedures to take place, there is a need to generate data capture, which means conducting analysis of the disease and documenting patients' recovery under prescribed Ayurvedic remedies.
Every metric has to be calculated and recorded keeping in mind different scenarios with a global perspective.Employing modern techniques while documenting the trial procedures of Ayurvedic medicine would prove to be of massive help for the general population in choosing this branch of science as a favoured treatment option.
This means instead of maintaining records traditionally in print, publishing the observations on digital platforms would generate greater accessibility and global reach.
Here's a brief list of measures that can help increase the efficacy and acceptance of Ayurvedic practices among all sorts of patients:
Improving research methodology
Conducting research on Ayurvedic fundamentals
Validating Ayurvedic drugs with emphasis on reverse pharmacology
Explaining evidence-based benefits of traditional approaches
Encouraging interdisciplinary research
Improving quality of herbal medications
Seeking government intervention in financing Ayurvedic research
Developing Ayurvedic pharma sector
Upgrading Ayurvedic literature
Reassessing clinical trials
Obtaining approval for prescriptions enlisting a combination of Ayurvedic and Western medicines
Ayurvedic Tips For A Healthy You!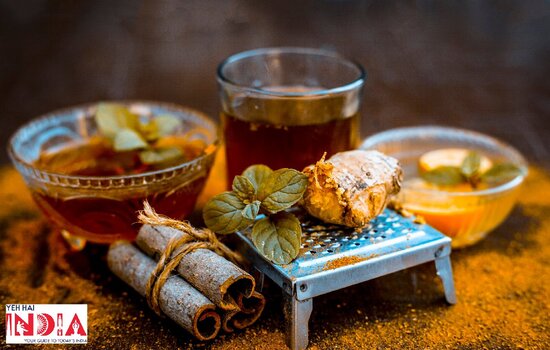 With certain upgrades in research and procedural improvements put into practice, nothing can hinder the applicability of Ayurveda as a natural standard of living in the 21st century. In fact, adopting an Ayurvedic Lifestyle can help lengthen lifespan and lessen the severity of illnesses.
Do you wish to practice the Ayurvedic lifestyle!
Here are a few well researched ayurvedic tips backed by science you can easily follow in your daily lives to better your entire well being:
Recommended Story – Best Organic Beauty Brands in India
1. Consuming right foods at the right time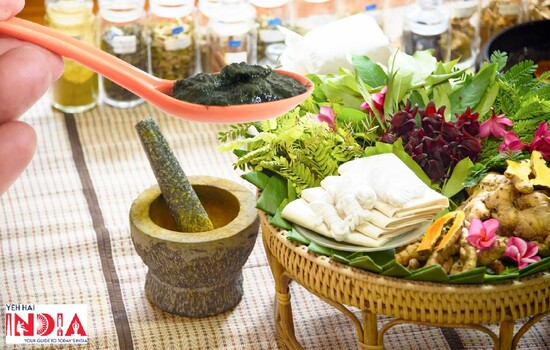 Taking into consideration the nature of different food items, Ayurveda has prescribed certain rules that help increase the benefits of these foods and also minimize any chances of falling ill due to their consumption at wrong times.
Every food item has a particular taste, cooling or heating elements and a post-digestive effect. Based on these, there are two simple rules that are regularly advised by practitioners:
Cold and raw food items should not be consumed during winters. Summer season is the ideal time to consume these foods.
Hot and pungent food to be consumed only in winters and not in summers.
Or to make it more simple, consumption of seasonal foods is advised.
2. Avoiding incompatible food combinations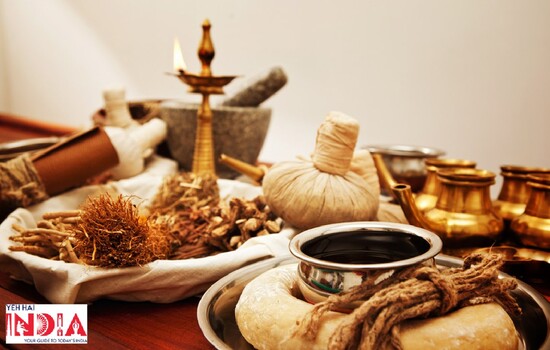 Here's a list of incompatible food combinations, that one should avoid consuming according to Ayurvedic experts::
Fish, eggs or meat with dairy products
Acidic food items (grains, sugar, fish, chicken, processed foods, etc.) with starchy food items (bread, rice, cereals, beans, pasta, potatoes, etc. )
Pairing food items having heating elements with cool natured food items
Consumption of Milk with sour food items (citrus fruits or fermented substances)
Unsupervised intake of incompatible food combinations for extended durations will start to show side effects like allergies, sinus congestion and other metabolic issues like obesity and indigestion.
3. Refraining from excess intake of foods rich in anti-oxidants and fats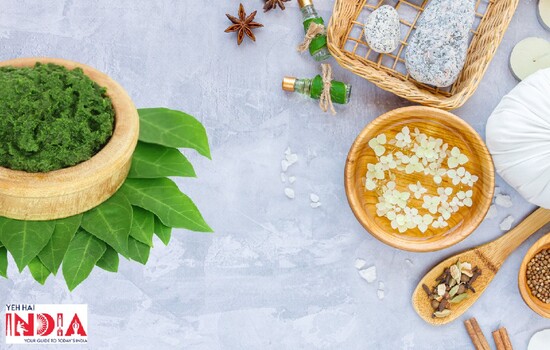 Fats! Yes, as far as what the new diet plan suggests, consumption of fats in moderate amounts is acceptable and healthy. Fats are actually of great importance for your health and help attain balance in your daily diet. They are essential for energy replenishment, body temperature regulation and lead to better absorption of vitamins in our body.
According to Ayurveda, including fats in our diets should not be misinterpreted as unhealthy binging on fatty and processed food items. You have to identify the healthy sources of fats to reap in the complete list of benefits they claim to offer. Practicing restraint while consuming fat laden food items can help keep things in control and minimize the health risk they carry for those facing weight issues.
Excess intake of antioxidants is also discouraged as they are likely to stress our bodies with unnecessary levels of vitamins and other micronutrients, which in the longer run might prove fatal for the digestive system.
Incorporating these changes into your lifestyles will lead you on the path to better health and the road to recovery in case of any illnesses would be much much easier for you! Ayurveda promises to turn you into a happy and healthy you!
Also Read – Nirogam – A Blend of Technology and Ayurveda