When dealing with suntan, nothing beats homemade face masks made from organic ingredients that are gentle on skin.
There is a world of difference between the gorgeous brown that most Indian skin is known for and the tan caused by sun damage. The former should be celebrated and embraced, the latter should be scrubbed away to help skin heal.
It's normal for skin to develop a bronzed out exterior on exposure to harsh sun rays but when it begins to impact skin texture and health, measures to rid your skin of the ugly looking marks and signs of ageing caused by overexposure, need to be undertaken.
Here are 10 organic face packs to help you in your skin healing journey.
10 Organic Face Packs To Remove Suntan:
1. Gram Flour Mask
This is a perfect mask made from gram flour or besan for darkened skin. This ingredient is commonly found in all Indian kitchens. The simplest way you can make gram flour face mask is by mixing two tablespoons of besan with one and a half teaspoon of yogurt and a teaspoon of soothing aloe vera gel.
Mix the ingredients together into a fine paste and apply to your face, neck and hands. Once it has dried completely, you may wash it off with cold water. 
Recommended Story – 20 Best Face Serums Available In India
2. Aloe Vera, Honey and Turmeric Mask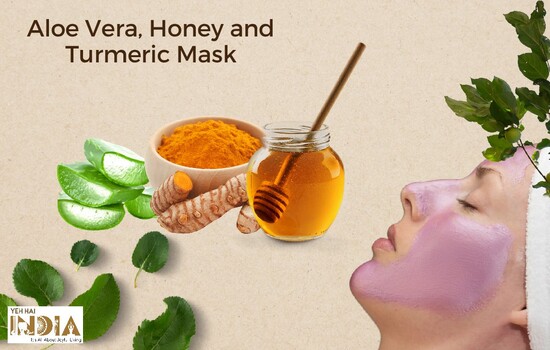 Aloe Vera is one of the most soothing things that can be applied to the skin and can be used in nearly every single mask meant to deal different types of skin problems. All you have to do for this mask is mix two tablespoons of aloe vera gel with a tablespoon of honey and a pinch of turmeric.
Once it has all been mixed into a fine paste, apply it to your face and let it remain for about 15 minutes. Rinse the mask away and dry your face with a towel.
3. Cucumber Mask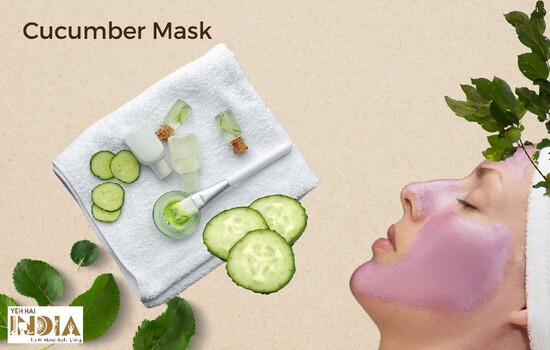 Cucumber is a wonderful skin ingredient that helps soothe skin and calm any kind of irritation caused by excessive heat. It also brings relief from skin darkening that happens when skin is exposed to sunlight.
For this mask, you have to juice half a cucumber and add an equal amount of rose water to it. Add two teaspoons of lemon juice as well and apply this all over your face. Let it rest for 15-20 minutes then rinse it off. It is best applied 2-3 times a week.
4. Tomato Mask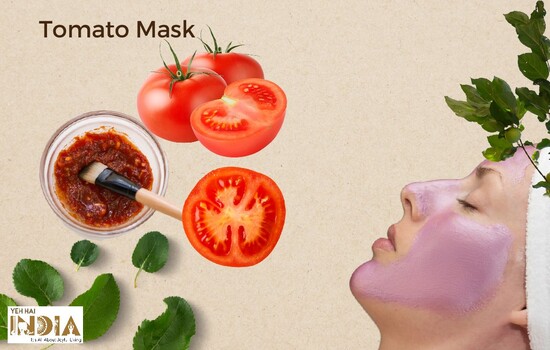 The naturally acidic tomato helps lighten skin tan, dark spots and other pigmentation on the skin. This is an extremely simple pack to make with a sole ingredient that can be found in every single kitchen.
Cut a ripe tomato into little pieces and blend them until fine. Run the mixture through a sieve to strain it and apply the remaining pulp to your face. While applying this pulp, pay attention to the way you use your hands to apply the mask on your face.
The right way is to massage the paste into your skin for a few seconds. Wash it off after 20 minutes and use a suitable moisturizer on your skin.
5. Milk Powder, Honey and Lemon Mask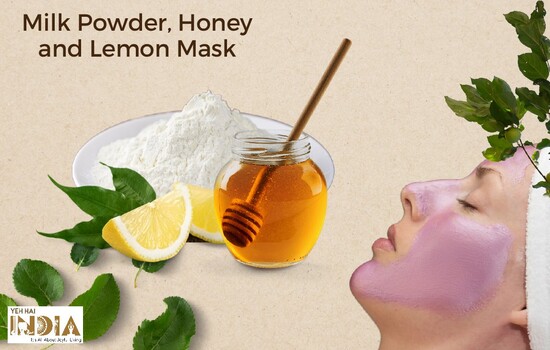 The lactic acid in milk powder is an excellent tool for cleansing skin and also to lighten tan marks, blemishes and scars. You can take advantage of this by mixing equal parts of lemon juice, honey and milk powder in a bowl.
Mix well until it combines into a fine paste and apply the mixture to your face. Let it rest on your face for 20 minutes then rinse it off gently. Dry your face with a towel.
6. Papaya Mask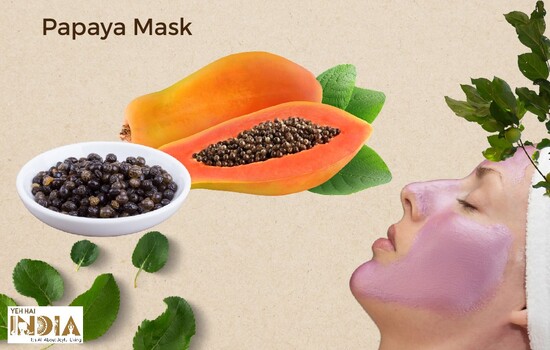 The enzyme papain which can be found in plenty in Papayas helps make the skin baby soft, clears blemishes and spots as well as helps to remove tan.
All you need for this remedy is half a cup of papaya cubes. Mash them well to get a paste-like consistency. Mix one tablespoon of honey into it. Carefully apply this blend onto your face and wait for 15-20 minutes. Rinse it off with cold water. 
Recommended Story – Skin-Saver: Switch To The Best Herbal Face Washes In India
7. Orange and Milk Mask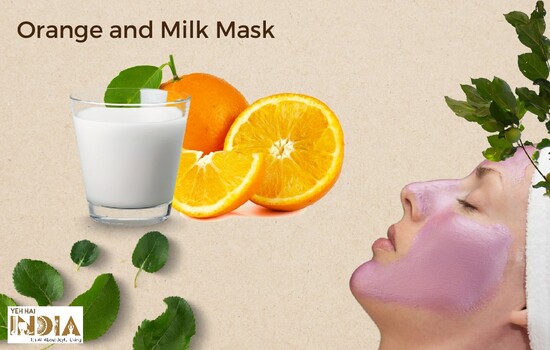 Orange and milk are a magic combo when it comes to skincare. The vitamin C in oranges slows down the ageing of skin while milk heals and repairs damaged skin.
The orange peel also has skin-brightening properties. To put this to use, crush an orange peel into a fine powder. Add milk and mix until well blended. Apply it evenly to your face. Rinse it off once it has rested for 15-20 minutes.
8. Oatmeal Mask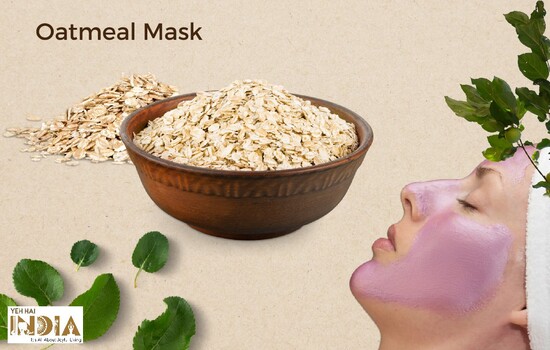 Oatmeal is a great exfoliating agent for skin that removes impurities and helps even out skin tone. This is a great skin tan solution when you are in a rush and have no time for elaborate face packs.
However, you must be careful to not use flavoured oatmeal and use the raw version and soak them for a couple of minutes in warm water. Strain this mixture to get oat milk.
Take two tablespoons of oat milk and mix it with three tablespoons of buttermilk. Apply it to your face and let it rest for 15-20 minutes. Make sure that you massage it into your skin. Rinse it off. You can also replace the buttermilk with honey if that is more suitable for your skin.
9. Strawberry and Milk Cream Pack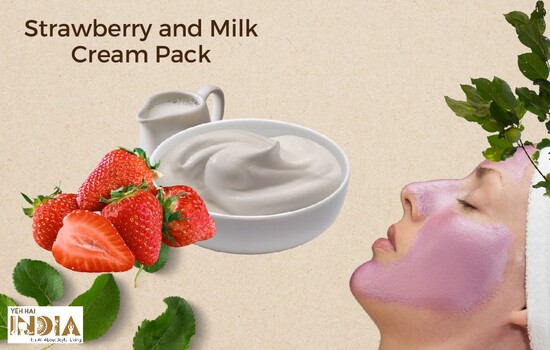 One tablespoon of mashed strawberry and one tablespoon of milk cream mixed together to form a paste can do wonders for your skin. This is because strawberries protect the skin from sun damage and reduce the effects of ageing while also scrubbing away the tanned out skin cells.
All you have to do is massage the strawberry and milk cream mixture onto your skin and leave it on for half an hour. After that, you can rinse it off and dry your face with a towel.
10. Sandalwood and Coconut Water Face Pack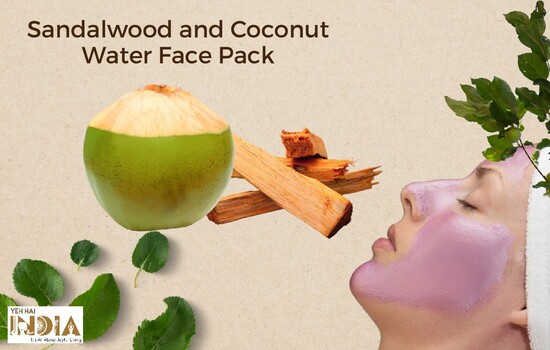 Mix one tablespoon of sandalwood powder with two tablespoons of coconut water to create a paste. Apply it to your face and let it rest for about half an hour. Rinse it off with warm water.
The Sandalwood in the mixture will exfoliate, smoothen and hydrate the skin. It also helps reduce signs of ageing and is also known to lighten the skintone. Coconut water helps skin heal and brings a wonderful glow on the face.
With these easily available ingredients, you can easily achieve fairer and youthful looking skin without any need to make parlour visits to get those expensive facial treatments that bring along a hoard of other skin problems with them.
Let your skin heal and rejuvenate with natural and organic detanning recipes you can make yourself.
Also Read – Product Review-Bella Vita Organic's Glowtion Face And Body Butter Lotion