Maintaining hydrated and well-nourished skin as we age, gets more and more tricky. Skin loses its elasticity and collagen production gets reduced as well. This is where a powerful humectant plays a crucial role. Niacinamide is one such ingredient that can help the skin retain moisture and beauty for years to come.
Niacinamide, as a humectant, helps the skin and hair to retain moisture from the environment as well as from the products.
Read on to find out all about the benefits of the ingredients. Alongside, learn all about the best ways to use the ingredient and the precautions you must take while using the product.
What is Niacinamide?
Niacinamide is also known as vitamin B3 and nicotinamide. It is a water-soluble vitamin that helps to minimize enlarged pores and tighten the lax and stretched-out skin easily.
Niacinamide also improves the skin texture and protects the skin from external radicals. The ingredient is known for its healing powers as well as for repairing damages. The ingredient is a humectant that forms a natural barrier on your skin and protects it from getting parched in the long run.
How does it work for skincare?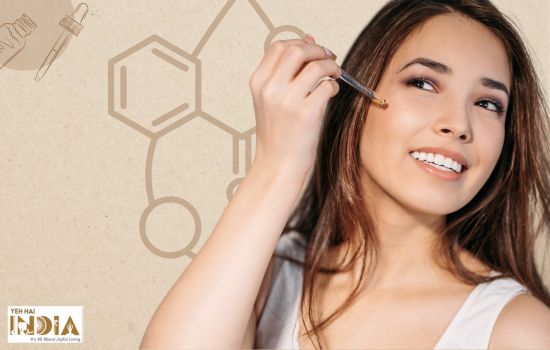 Niacinamide can be used for skin care as well as hair care. It is an active ingredient found in different types of products such as creams, lotions and even sunscreens and face wash.
It works by forming a protective layer on the skin which acts as a barrier against the agents causing any kind of skin problems. Niacinamide easily penetrates the skin and helps to absorb water from the environment around us as well as helps the skin retain moisture from our products for a longer period.
What are the benefits of Niacinamide for the skin?
Niacinamide is known for its multi-faceted benefits. It is beneficial for the skin as well as the hair. especially for skin, you can reap the benefits topically as well as by ingesting suitable supplements.
Here are some of the key benefits of niacinamide for skin that make it one of the best choices for all skin types: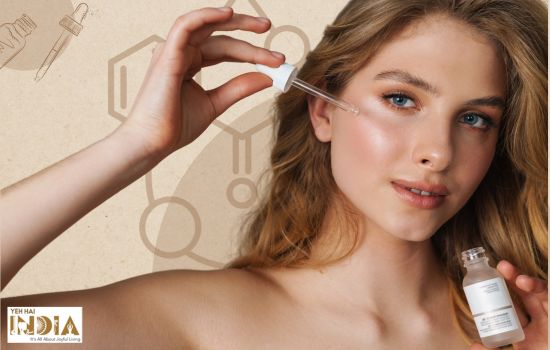 1. Skin immunity
Niacinamide can help to boost skin immunity by accelerating the production of keratin. As a result, the skin appears smoother, firmer and youthful in the long run.
2. Humectant
The ingredient can boost the growth of a ceramide lipid barrier that ensures the skin can retain moisture for a long time. It is particularly beneficial for those with dry and sensitive skin and even anyone who suffers from skin problems like eczema. However, it works well for other skin types too.
3. Calms the skin
Get rid of frequent inflammation and blotching by including niacinamide products in your skincare. It calms the skin and ensures that the skin does not get irritated easily. It reduces the impact of skin conditions like eczema, acne and any type of inflammatory conditions.
4. Regulates sebum
Niacinamide can regulate the sebum production of your skin. This is especially beneficial to combination skin or oily skin. As a result, the pores are minimized and blackheads and whiteheads also get reduced.
5. Sun protection
Niacinamide is also known for its effective sun protection abilities. It concurrently promotes the building of new and healthy skin cells which in turn reduce the visible impacts of sun damage.
6. Reduces hyperpigmentation
Approximately 5% concentration of niacinamide in the product is ideal for treating hyperpigmentation.
It is a helpful way to effectively reduce dark spots and pigmentations within two months. This is the result of increased collagen production and cell regeneration induced by the ingredient.
Recommended Article: Hyaluronic Acid Explained: Benefits and Side Effects
7. Anti-ageing
Using niacinamide products like creams and serums for months will show a visible reduction in fine lines and wrinkles. It also prevents the formation of age lines as the skin stays hydrated and supple because it is a humectant.
8. Protection from oxidative stress
Skin gets damaged by stress caused by external radicals in the environment. As it helps to build new cells in the skin, it minimizes visible damage caused by pollution, sunrays, and toxins in the environment.
9. Treat acne
Niacinaide is an effective acne solution. It minimizes the pores in the long run and controls sebum production which prevents acne formation. It also protects from oxidative stress that can aggravate acne.
10. Promotes ceramide and elastin production
It promotes elastin and ceramide production which are vital components of keeping your skin youthful and taut. As a result, the skin barrier is strengthened and the skin can defend against moisture loss and any form of irritants.
Who can use Niacinamide?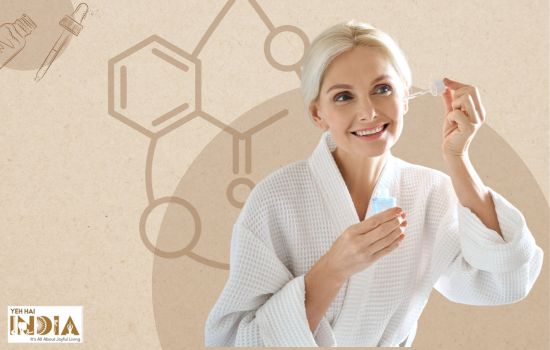 The most attractive property of Niacinamide is that it is suitable for every skin type. Its versatility makes the ingredient a key component of numerous products designed for all skin types.
It is mild enough for teenagers and even kids. It is also suitable for use during pregnancy.
Anyone who is suffering from skin problems like acne, dryness skin flaking, or inflammation can use niacinamide-based products to get relief. It works for skin conditions like eczema as a mild lotion.
If you must stay in the sun for a significant amount of time and have dry skin, a niacinamide-infused sunscreen would be the best choice.
It also works effectively on minor fine lines and wrinkles.
Niacinamide is equally beneficial for both genders and hence can be used by men too, especially if you have sensitive skin. It can even soothe skin irritation caused by razor burns.
What kinds of Niacinamide products show the best results?
There is a wide variety of niacinamide products available in the market today. Serums, face wash, lotions, creams and even sunscreen contain niacinamide as an active ingredient. However, to reap the maximum benefits of niacinamide, it is best to use a niacinamide serum or lotion every day. It can be used during the day as well as night skincare routine.
Niacinamide is also very versatile and complements other ingredients like vitamin C, retinol and ceramides in your skincare routine.
It is essential to note that Niacinamide in facewash also works but you must choose a product that gets absorbed by the skin for the ingredient to show the best results in the long run.
Are there side effects of Niacinamide?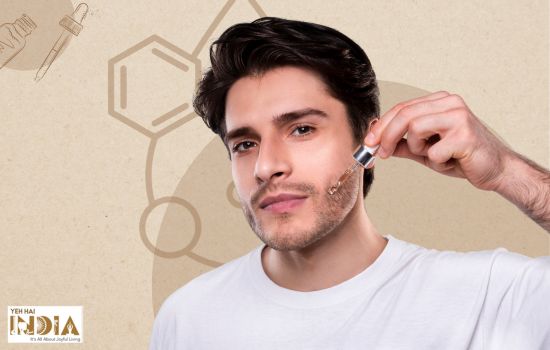 Usually, niacinamide is not a very reactive ingredient, yet, it is wise to do a patch test before using a new product.
For those with sensitive skin, it occasionally may cause mild side effects like itching or burning when you initially start using a product. Some may even witness flushing on sensitive areas of the face like cheeks, around the nose and chin.
However, once the skin gets used to the product such side effects generally subside within 3-4 days of using the product. To avoid any such side effects, it is wiser to start using products with lesser concentrations of niacinamide and eventually increase the concentration as required.
Tips to use Niacinamide correctly for skincare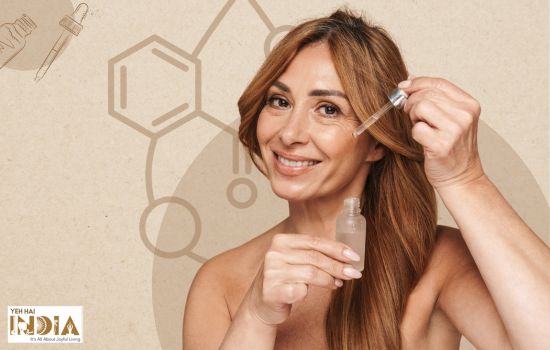 There are several ways to include niacinamide in your skincare routine. But to maximize its effectiveness, you must use it correctly in combination with other actives.
Here are a few tips to include it in your skincare every day:
Niacinamide creams are generally lightweight and hence best suited for the morning skincare routine. It can be used every day.
It complements vitamin C, hyaluronic acid, retinol and ceramides well. Hence, you can use niacinamide in combination with products infused with these ingredients.
Use a niacinamide serum at night to lock in the moisture and hydration provided by your other skincare products.
Do not use products with niacinamide concentration above 10% if you have sensitive skin.
Recommended Article: Skin Care Ingredients Decoded: Hyaluronic Acid, Niacinamide, Glycolic Acid and More
Frequently Asked Questions
Q. Can you get niacinamide benefits from face wash?
Yes, you can get the hydrating benefits of niacinamide from face wash. But to maximise the advantages, it is best to use lotions, serums and creams as well.
Q. How often should you use a niacinamide cream?
Niacinamide is mild and can be used up to twice a day, every day. It entirely depends on the formulation of the product.
Q. Is niacinamide suitable for kid's skincare?
It is best to use niacinamide for kids above fifteen years and only opt for dedicated children's skincare products for those under this age.
Q. Is using BHA/AHA and niacinamide together, safe?
Yes, niacinamide and BHA/AHA can be used in the same skincare routine concurrently.