In the world of skin care, the quest for radiant and youthful skin has led to the rising popularity of key ingredients like Hyaluronic Acid, Niacinamide, Glycolic Acid, Retinol, and Vitamin C. Discover why these skin care ingredients are superheroes currently stealing the spotlight in our article.
Knowing which ingredients can help correct skin issues that trouble you helps address your situation without any kind of ill effects.
Investigating the benefits each ingredient is supposed to render to your skin can only help you if you're sure that they won't interfere with other skin functions and lead you to develop a new set of skin problems.
To safeguard the likelihood of undesired side effects arising from the use of certain skin care ingredients, it's worth studying each of these ingredients in detail and the best ways to incorporate them into your skin care regimen.
1. Hyaluronic Acid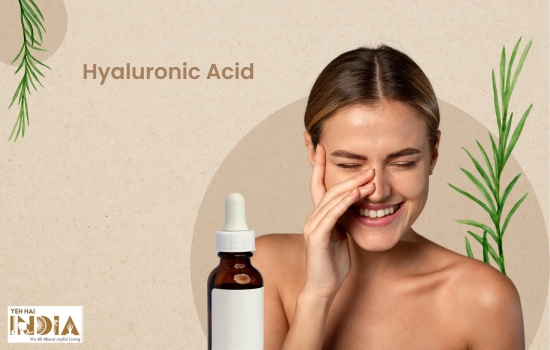 One of the most loved ingredients that routinely appears in anti-acne and anti-ageing products, Hyaluronic acid holds a prominent place in skin care, no matter what type of skin issues you might have.
A natural humectant, it helps maintain necessary hydration levels in skin, and easily lifts its appearance leading it to become taut and plump with no sign of wrinkles or fine lines.
Benefits
Restores elasticity
Promotes moisture retention
Erases wrinkles, dark spots
Fights pigmentation
Treats flakiness
Renews skin
Treats inflammation
Prevents acne
How does Hyaluronic acid work?
Hyaluronic acid works by improving moisture levels in the skin to restore normal functions such as skin cell renewal and the formation of collagen.
For inflamed skin, it helps calm down the inflammation by channelling blood flow to the affected parts to help regenerate and repair damaged tissues on a cellular level.
Products to use
Topical Creams, gels
Peels
Skin serum
Lotion
Moisturiser
Face mask
Face wash
Food Sources
Leafy greens, Soy, Tofu, Citrus Fruits, Nuts, Seeds, Bone Broth
2. Niacinamide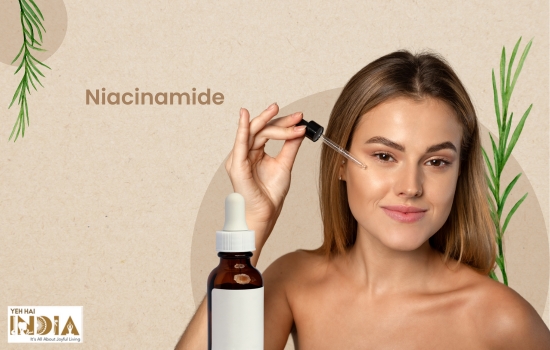 A truly wondrous ingredient featured in skin-brightening potions, Niacinamide is a Vitamin B3 variant that holds the power to revamp dull, ageing skin with its expert abilities to renew skin. It boosts skin hydration and normalizes skin function to maintain glow and youthfulness.
Benefits
Brightens uneven skin tone
Smoothes rough, patchy skin
Heals acne
Minimizes pore size
Treats wrinkles, fine lines
Blues sunspots, pigmentation
How does Niacinamide work?
Niacinamide boosts collagen manufacture to maintain suppleness and hydration. It also works to protect skin from moisture loss and ageing by building a protein called keratin that helps regulate skin functions to restore its glow, texture and health.
Products to use
Over-the-counter creams, gels and ointments (up to 5%)
Skin brightening creams, lotions, gels
Anti-ageing and anti-acne formulas
Face serums
Face masks
Face washes
Food sources
Broccoli, Avocado, Banana, Mangoes, Cherry tomatoes, Flaxseeds, Pine nuts, Almonds, Sesame seeds, Mushrooms, Chicken Liver, Turkey
3. Glycolic acid
In a large number of skin products loaded with AHAs, it's easy to find a key ingredient Glycolic acid that claims to end all skin troubles with its profound skin-renewing features.
Benefits
Firms up sagging skin
Fills lines, wrinkles
Hydrates drying skin
Reduces suntan, dark spots
Purifies and tightens pores
Clears blackheads, acne
How does Glycolic acid work?
Glycolic acid acts as a strong exfoliating agent that removes dead and damaged cells on the top layer of the skin. Once they are dissolved, Glycolic acid helps hydrate the skin and boosts collagen production which leads to new skin regeneration.
It also has the smallest molecular structure of all the AHAs and hence has very high penetrative capacity.
Products to use
Topical Creams, gels ointments
Anti-acne, Anti-ageing formulas
De-pigmentation creams, lotions
Pore tightening products
Peels
Face Masks
Food Sources
Pineapples, Tomatoes, Sour milk, Beets, Citrus fruits (Orange & Kiwi)
4. Retinol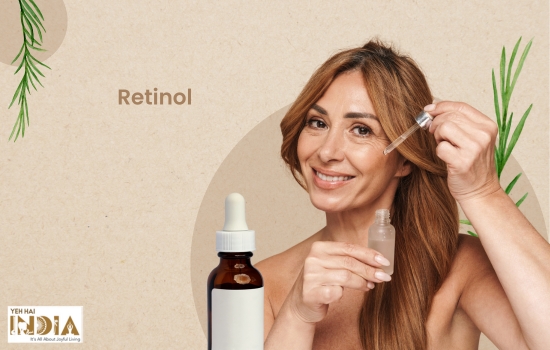 Hailed for its miracle anti-wrinkle and regenerative properties, Retinol is a key player when it comes to battling signs of ageing. This ingredient works to rebuild and repair skin cells so they begin to act the way they do in young skin and make it appear youthful again.
Benefits
Smoothes wrinkles, creases
Restores firmness
Lightens scars, spots, blemishes
Treats pigmentation
Protects skin from oxidative damage
Prevents breakouts
How does Retinol work?
Retinol is a derivative of Vitamin A that helps trigger skin cell repair to correct its flaws on the cellular level. It helps regenerate tissues and delivers nutrients needed to produce healthy levels of elastin to make skin appear firm and plumped up.
Products to use
Over-the-counter creams, ointments
Anti-wrinkle, Anti-blemish formulas
De-pigmentation creams
Skin brightening products
Face washes
Face masks
Food sources
Spinach, Carrot, Broccoli, Fish liver oil, Cheese
Caution: Retinol works better as a standalone ingredient as its effects are negated when used in combination with products containing ingredients like Vitamin C.
5. Vitamin C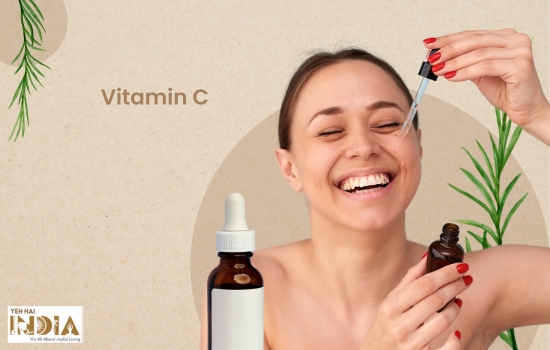 This vitamin has caught all the buzz in the skin care department due to its easy availability to solve an endless variety of skin purposes. Vitamin C helps nurture skin health with its antioxidant properties that work to restore suppleness, moisture and illumination to dull, ageing skin.
Benefits
Firms up sagging skin
Restores skin elasticity
Lightens blemishes
Fades suntan, dark spots
Fights free radical damage
Erases wrinkles, creases
Tightens skin pores
How does Vitamin C work?
The antioxidants found in vitamin C encourage skin repair which takes place at a quicker pace helping to blur unsightly scars, spots, blotches and wrinkles on the skin's surface. This vitamin also speeds up collagen synthesis to make it appear younger without any sign of skin sagging.
Products to use
Topical Creams, gels, lotions
Anti-ageing, anti-acne formulas
De-pigmentation, Anti-blemish creams
Face serums
Face washes
Face masks
Food sources
Citrus fruits, Pineapple, Kiwi, Papaya, Guavas, Broccoli, Bell peppers, Red chillies, Brussel sprouts, Chicken
Recommended Article: Best Vitamin C Serums for Ageless Skin in India
Frequently Asked Questions
Q. Are all skin ingredients added in store-bought skin care products safe to use on all skin types?
No. All active ingredients in skin care products do not suit all skin types. Also, it is essential to use the right ingredients for any specific skin problem. Care should be taken to avoid using ingredients that react with other actives.
Q. Can you use these ingredients on inflamed, acne-prone skin?
Ingredients deemed safe for acne-prone skin are Hyaluronic acid, Salicylic acid, Glycolic acid, Retinol, and Vitamin C.
Q. Are there any chances of breakouts resulting from the use of these ingredients?
On normal skin, these ingredients do not pose any risk of acne or pore clogging. These ingredients work to maintain healthy pores and keep inflammation at bay.
Q. Which ingredients are safe to use on ageing skin?
You can use all these ingredients safely on ageing skin to address specific issues which they can successfully treat. However, it is always safe to consult a dermatologist before using strong active ingredients such as Retinol.