It has become a necessity to wear a mask even for an intimate wedding so why not wear a fancy one which matches your wedding outfit? To aid you in choosing a store or a brand which will provide you with the best elegant masks; we have shortlisted the reliable online sites for you:
These masks scream "FASHION", add quirkiness to your aura by matching these up with your indo-western and traditional ethnic outfits.
1) Sarah Couture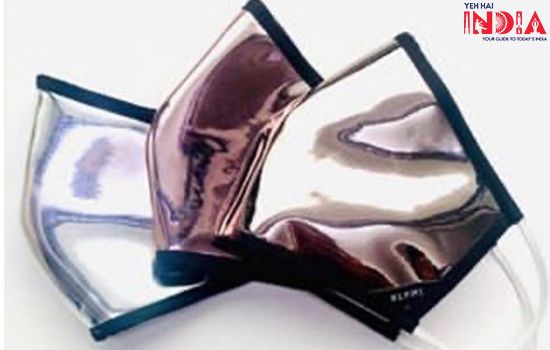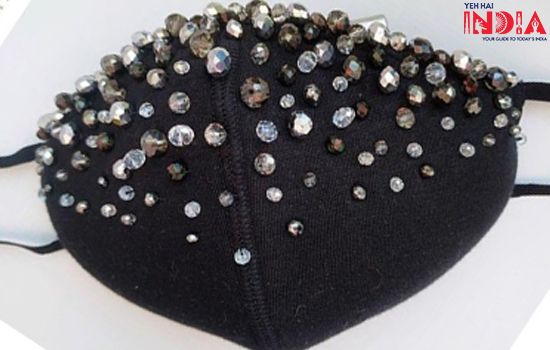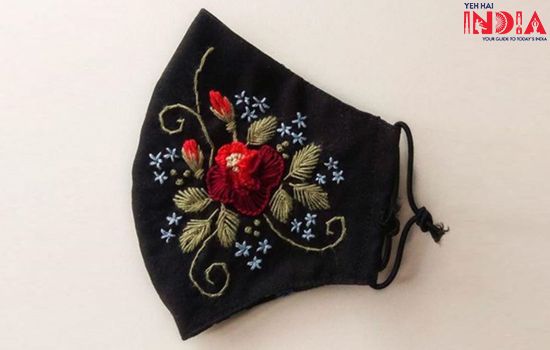 Invention of designer Sonal Aggarwal, Sarah Couture; this online store introduced a lot of bespoke masks to the stunning clothing collection when the covid-19 hit the world. A wide range of designs and prints like embroidered masks, sequins embellished ones and even chrome ones.
Recommended Story – Types of Indian Traditional Jewellery for Brides and Jewellery Lovers
2) Shades By Shubhika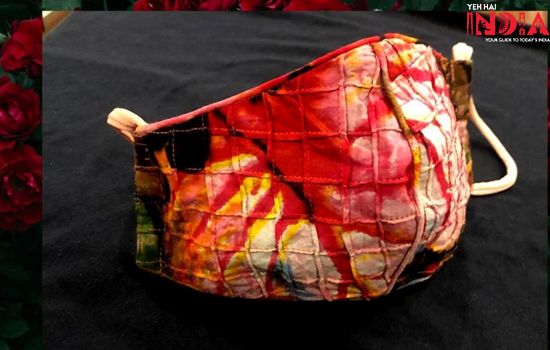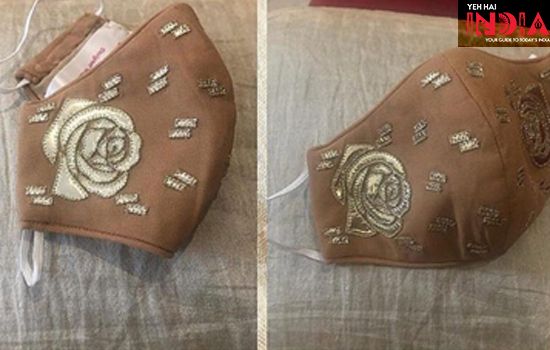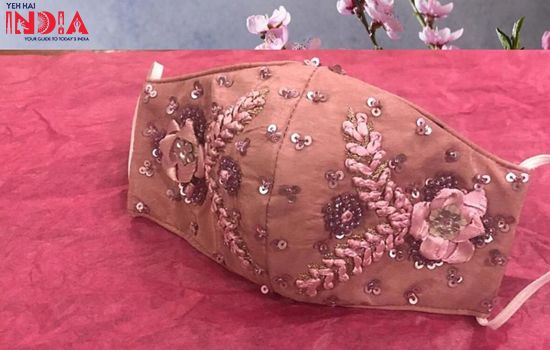 In addition to outfits available for every occasion, now Shubhika has also made wedding masks which can be donned on practically any festivity. This online store's mask collection will have you smitten because of the unique designs from super heavy to delicate, Shubhika has a mask for every taste and style.
Recommended Story – Indian Traditional Jewellery from Head to Toe
3) Aditi Lal Couture
Another stunning brand which will provide you with extraordinary pieces of face masks to adorn on a small wedding event.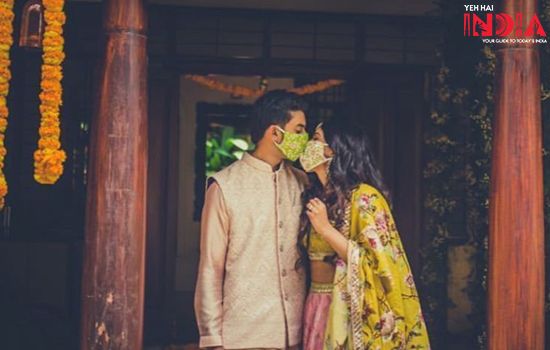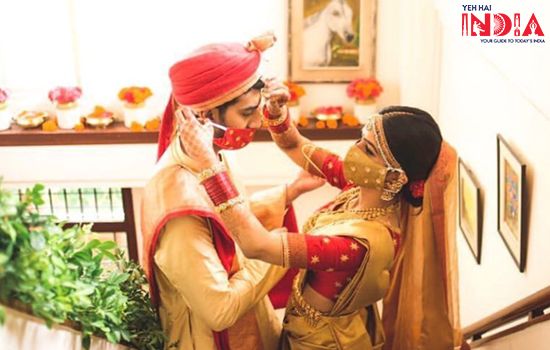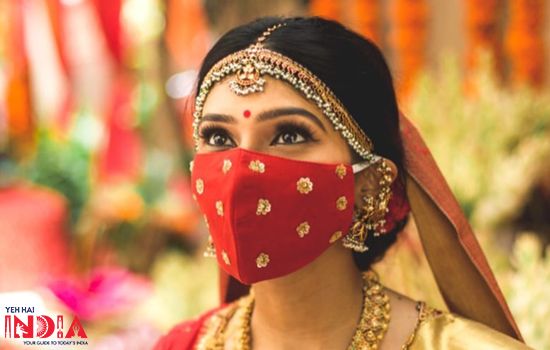 4) Page 3 Guwahati
Started by Nandini, a Guwahati based fashion designer, Page 3 now fulfils all the bridal mask needs. Her idea is to amp up the masks by crafting them with exquisite designs. Her fringes wedding mask was trending on social media and you can also buy bridal mask online from this label.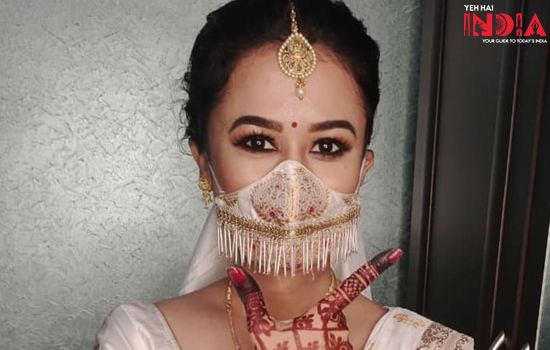 5) Torani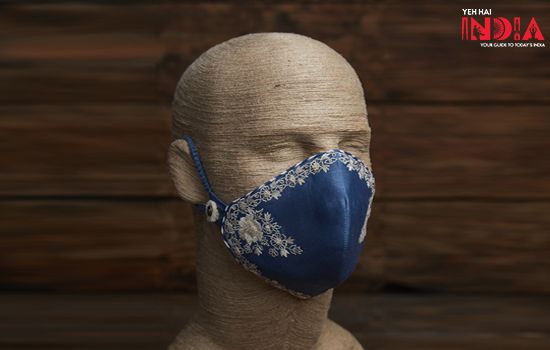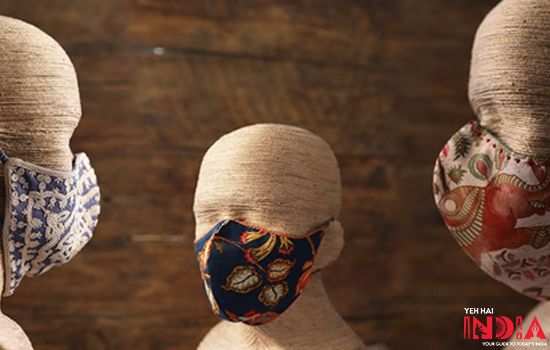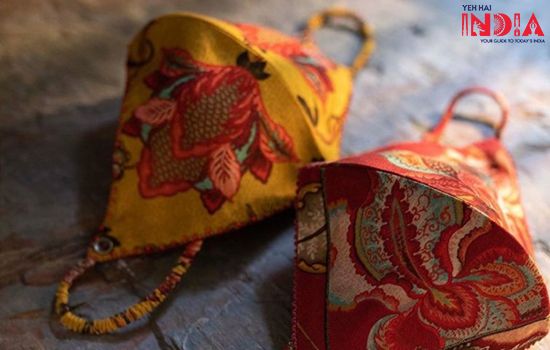 Known for his handcrafted luxury clothing, Karan Torani has added a whole line of handcrafted up-cycled masks which are made out of Chanderi and Mulmul fabrics. These masks are perfect for a pandemic wedding.
6) Nazaqatt by Devina & Bobby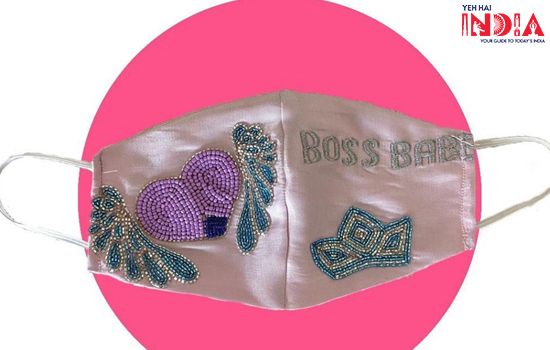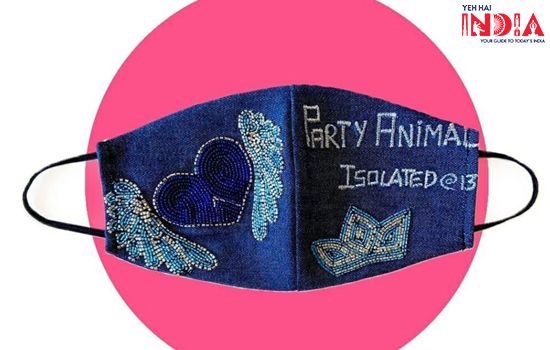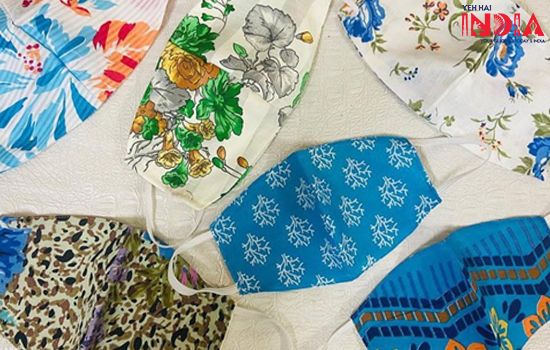 A boutique which specialised in personalised tailored clothes, Nazaqatt has now created a lot alluring masks so go on and shop your favourite matching masks as the quality of their masks is up to the mark!
Recommended Story – A-Z List of Traditional Sarees from states of India
7) 6 Degree Store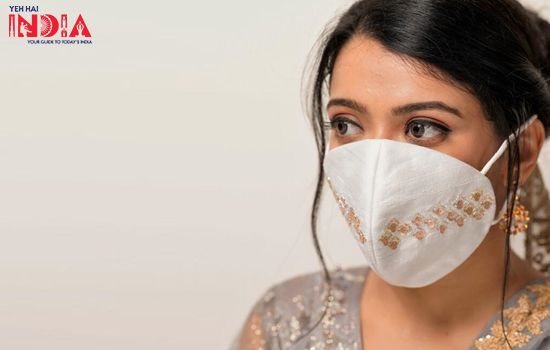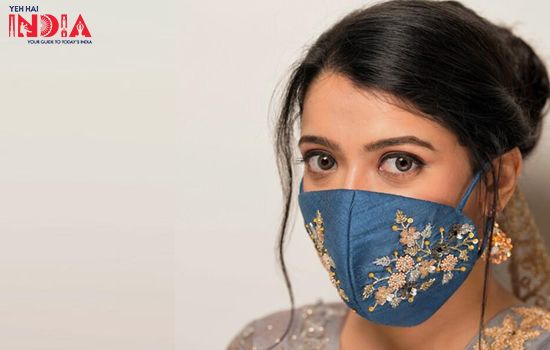 A multi-designer e-store, 6 Degree has included royal face masks line now. They have a refreshing range of hand-embroidered masks to delightful embellished masks.
8) Masaba Gupta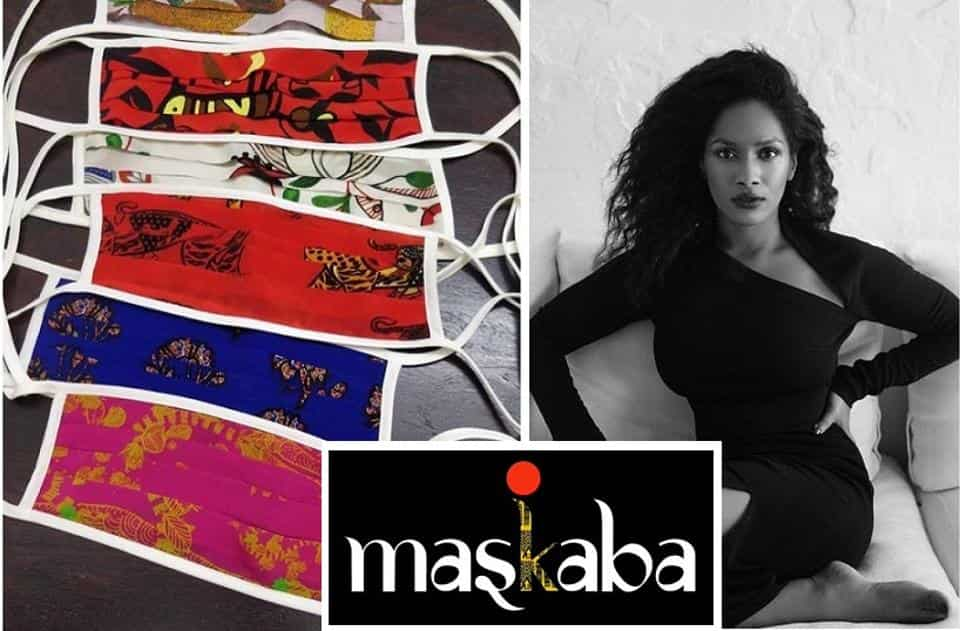 The top Indian known designer Masaba has started her own line of designer printed face masks. Head to their website and admire her designs, styles which will surely steal your heart. They have an AR on their Instagram page from where you can test the 'Maskaba Mask' on your face! This exclusive range of stylish face mask is both safe and stylish. Check out the amazing and vibrant colour collection on Masaba's own official website.
9) Shivan And Narresh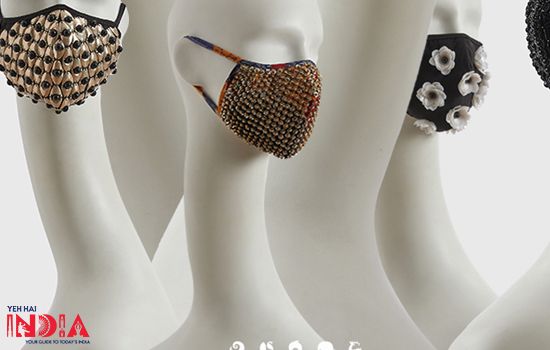 This popular designer duo who have an established luxury brand value, aim to give their clients a bold look and their new face masks are surely not to be missed.
10) Nicobar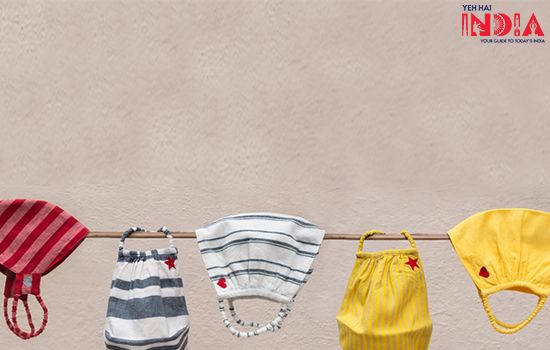 The staggering sustainable face masks made from the leftover fabric from their clothing line, Nicobar has launched a great endeavour which has designer washable and reusable face masks.
11) Ekaya Banaras
The Banarasi silk fabric exudes royalty and charm and masks created from the remaining fabric of Banarasi sarees are truly enchanting and gorgeous which will surely complement your wedding ensemble.
12) Kalki Fashion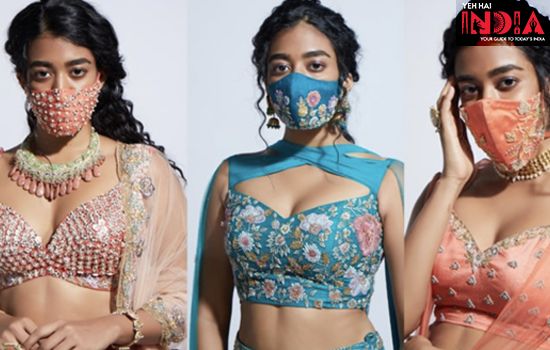 Kalki fashion online site introduced designer embroidered and embellished face masks for wedding festivities. This Mumbai ethnic brand has intricately handwoven and embellished masks available on their website.
Recommended Story – Lehenga Choli-Indian traditional Dress : History, Origin & Types
13) Fabindia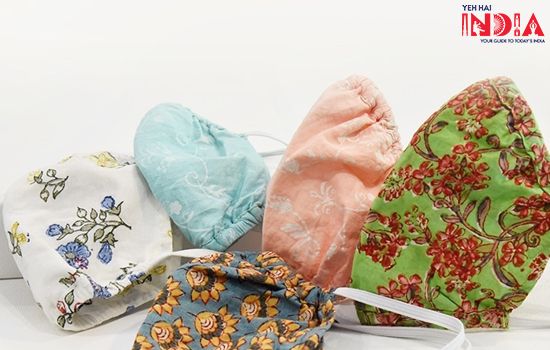 Fabindia is India's largest private platform for products that are made from traditional techniques, skills and hand-based processes.
The surge in need for good quality and masks in the current health emergency, they launched a range of reusable non-surgical masks which are available in cotton prints and plain colours.
14) iTokri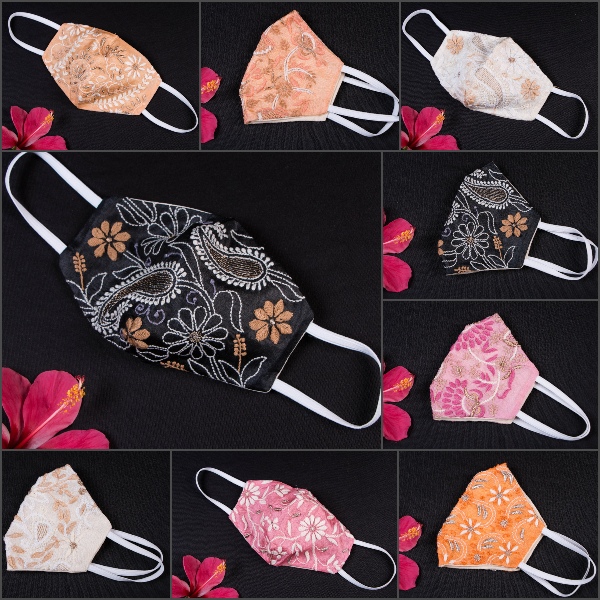 iTokri celebrates creativity and Conversation from villages, small towns, and from metros online! It nurtures, gives space, light and love to the emerging and ancient vibrantly creative spirit of India.
Shop for Best Quality reusable stylish Mask Online made from handmade fabrics like kalamkari, Ikat Ajrakh Natural Dyed Cotton Fabrics sourced from Crafts of India.
15) Ritu Kumar


Another Big designer who launched face masks is Ritu Kumar. Ritu Kumar has beautiful face masks on her website and also is working on providing Non-Surgical cloth face wash in Coronavirus affected areas.
The freedom that the mask fashion trend has given is of customisation, let loose your creative side and go all in designing your mask which will accentuate the royalties of your ensemble.
Don't forget to pack ample amount of sanitisers and protective items because after all 'Precaution is better than cure' (In covid we don't even have the cure yet! ). Be Careful and Stay Safe!