Lehenga Choli, is a three-piece Indian attire. Quite famous amongst the new generation in India, this outfit is worn mostly on special occasions like weddings and festivals. It comprises of :
Lehenga– a long Indian skirt
Choli – a fitting blouse with embroidery or embellishments
Dupatta – a long piece of cloth worn along with Lehenga and choli that adds extra grace and elegance to this outfit.
We have seen these beautiful outfits in many Karan Johar (Bollywood) movies specially during extravagant wedding scenes. The vibrant colours and meticulous work on these Lehengas are mesmerising indeed.
Lehenga Choli became famous amongst Indians after Mughals took over India during the 10th century. The Lehenga has evolved ever since, be it the stitching style ,the embroidery, the fabrics like silk and brocade etc. Slowly, the Lehenga became a royal attire during the Mughal era. This royal attire is now a statement of fashion, rather than a standard dress for most Indians. We see elegant and precious Lehengas popping on our Instagram feeds during the wedding season.
Evolution of Lehenga-Choli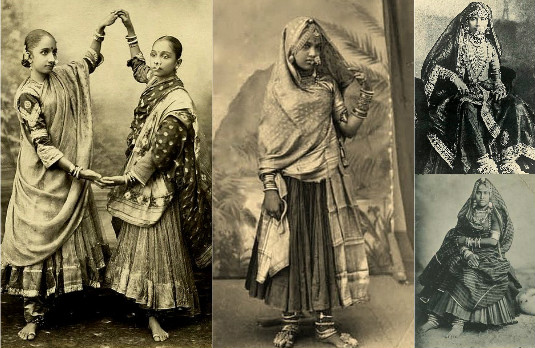 The Mughal Influence
The Mughal women initially wore a three-piece garment that represented their Persian heritage, which included peshwaj, pajama, and patka or dupatta. This combination now resembles a lot to modern kurta-churidar.
The Rajput Influence
Talking about the Rajputs during this period, their attire in some way was similar to the Mughals but the Rajputs added a translucent white cloth attached to the Lehenga, this was called a "patka". This attire of Rajputs was known as Antriya. So, even though the Rajputs added an elegance to the attire, it was the Mughals who brought the trend of Lehenga Choli in the Indian fashion.
Popularity in Northern India
Even after the decline of Mughal rule in the early 20th century, women around the country continued to wear Lehenga Choli. The style became more popular in Northern India due to Mughal's stronghold and influence on their culture. Irrespective of the social standing, women wore Lehengas with different fabrics and patterns that were more fitting to their cultural background.
Variations across classes and states
The higher class women wore lehenga-Choli that were made from royal fabrics. In contrast, the lower classes wore materials like Cotton or Khadi.
The adaptation of Lehengas continued in India during the 19th and 20th centuries. Indian states specialized in these lehengas according to their own cultures like Gujurat inculcated patchwork and mirror-work, Rajasthan added the famous Gota patti and Kundan work. All states had their variations using their cultural expertise.
Decline during Independence movement
Lehengas saw a dip in popularity during the Independence movement, as the women freedom fighters started cladding sarees.Read about DIFFERENT TYPES OF SAREES IN INDIA. Lehengas then became an attire for rural women of India. Later after obtaining Independence, women continued to wear sarees since most of the Bollywood actresses brought it in the mainstream.
Bollywood & Lehengas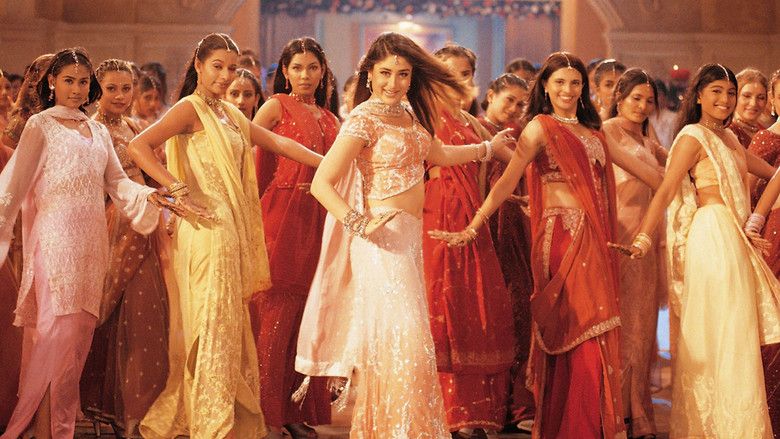 It was not until the 1990s that Lehenga, as a fashionable attire came back in vogue. It was the big budget Bollywood films with wedding scenes that would mesmerize the audiences with vibrant colours and intricate embroidery.
And after mainstreaming it in Bollywood movies, it made an appearance on Indian Fashion Week's runaway. Lehengas went from traditional styles to experimental styles like Straight Lehengas, A-line Lehengas, Panelled Lehengas, Mermaid or Fish Tail Lehengas, and much more.
Different Styles in Lehenga-Choli
Lehenga Choli has different variations like – Sharara, Ghagra, and Lacha to name a few.
The Sharara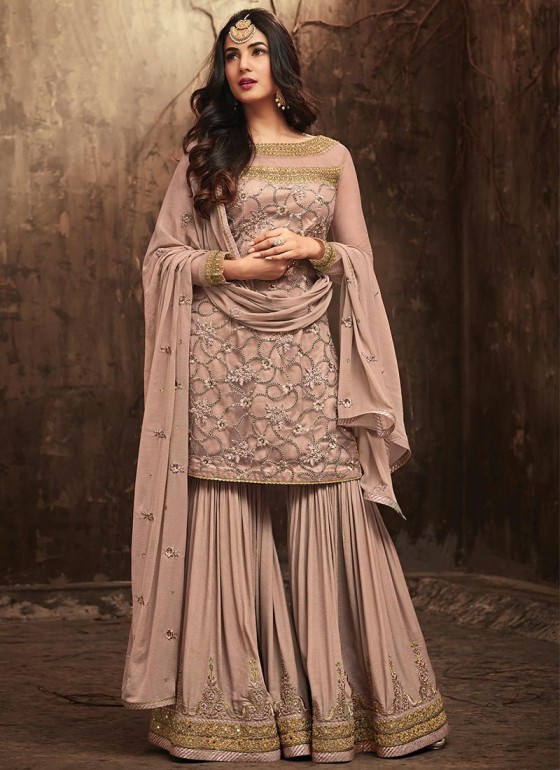 It includes bottom wear that is fitted till knees and then spreads out as skirt below. It is worn with a Kurta and is paired with a dupatta. This attire is trendy at weddings.
The Ghagra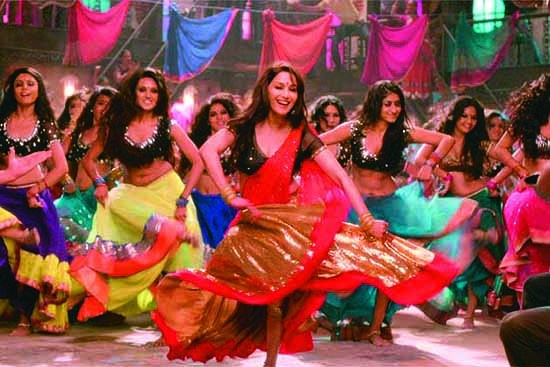 Ghagra is another form of Lehenga Choli. Still, the difference lies in the creases where Ghagra has lots of them, whereas the Lehenga fits more to the body comparatively. This style is majorly evident in Rajasthan and Gujurat, where they also include mirror-work, crystals, beads and enhance it with more vibrant embroidery designs.
Lacha
It has a long blouse that goes up to the length of the knees, but the skirt is the same as of Lehenga Choli. The only variation in Lacha is the blouse.
Today's Appeal of Lehenga-Choli
Lehenga Choli has got a contemporary touch right from the way of tailoring to its embroidery styles. Using urban motifs and techniques, the Lehenga Cholis available today are surely minimalistic and aesthetic still with hints of cultural tradition hidden within them.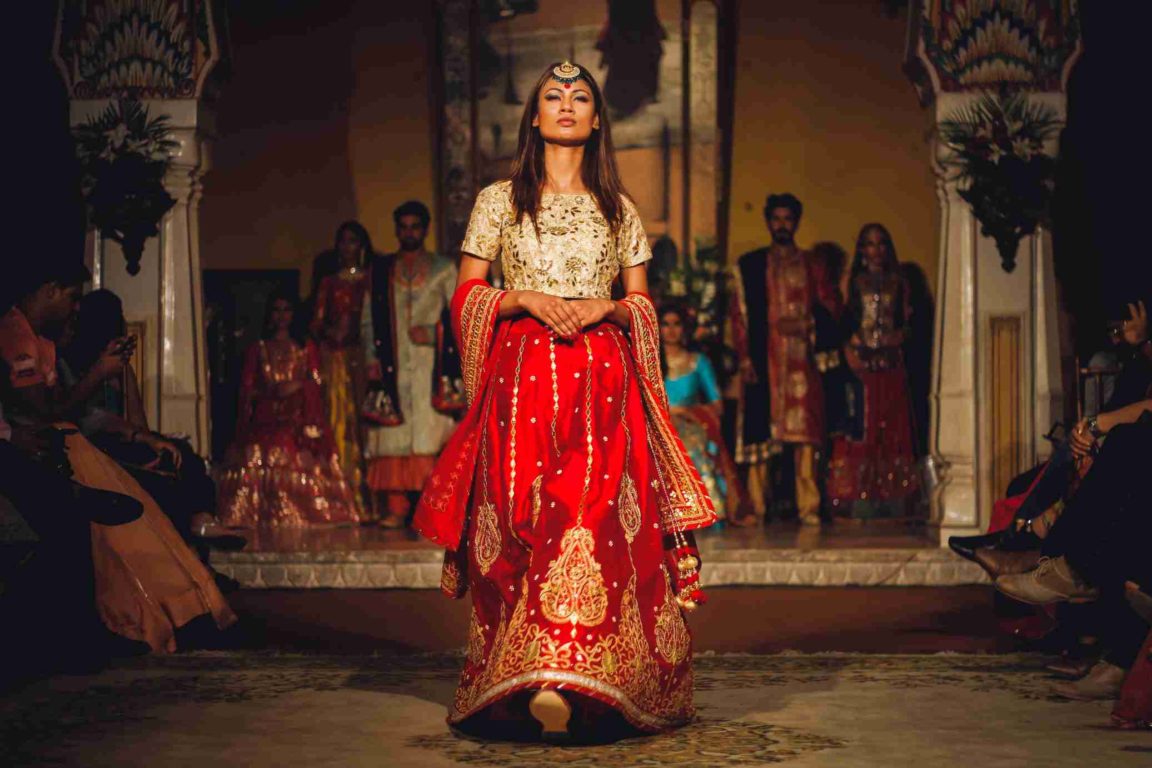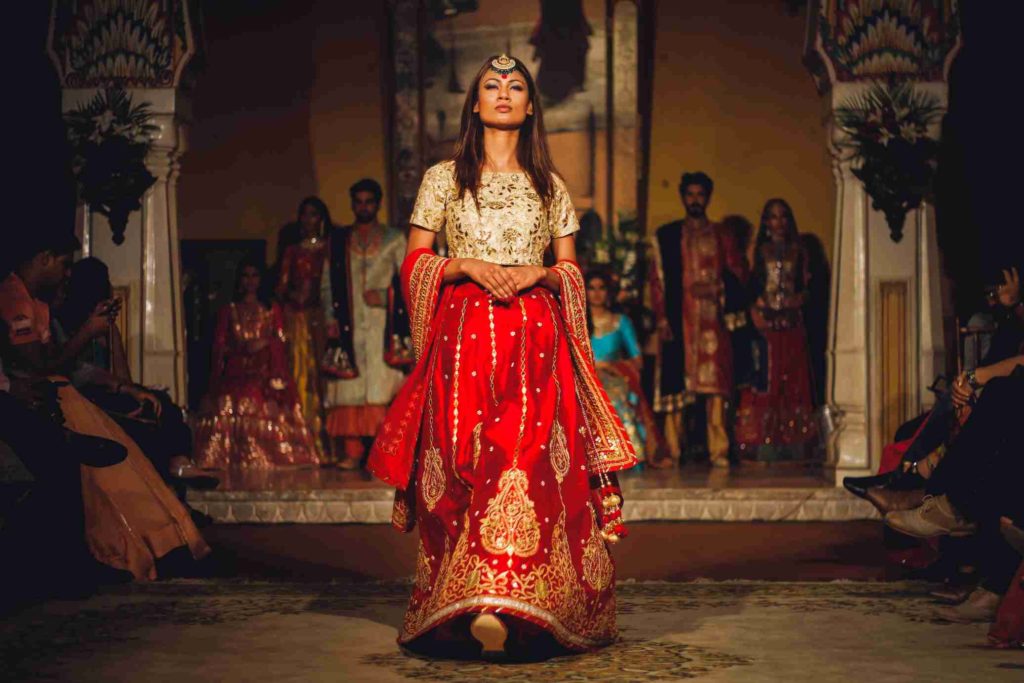 Topnotch designers like Manish Malhotra, Sabyasachi Mukherjee, Anita Dongre, and some others have given a beautiful contemporary touch to this age-old traditional attire. Read about the TOP FASHION DESIGNERS IN INDIA
So we can say that Lehenga Choli has evolved according to the appeals of different generations, Right from the traditional ones to new fusion modern Lehenga Cholis.