The fashion industry is not only glamorous and exciting, but also fast-changing. The Indian fashion industry in particular, is booming.
India is a diverse land, and there is not one single style that is followed in our country, ,and that is what make our fashion all the more unique.
The collaboration of celebrities and designers is creating a world of fashion that was previously unknown to us. Indian artisans and their works are sought after by designers from all over the globe.
If you are a fashion lover, then you already know that Indian fashion is all about bringing out the intricacies and details of Indian culture in a way that resonates with the population.

We present to you the top fashion designers from India who have made a place for themselves in the global fashion world and put India on the world map.
Recommended Story – Saree- The Indian Dress
1. MANISH MALHOTRA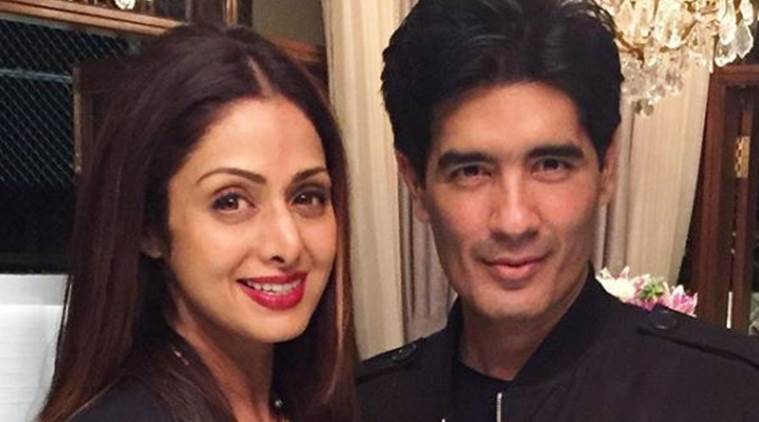 He HAD to be first on the list! Right from Sridevi to Kareena Kapoor to Alia Bhatt, he has styled all leading ladies at least once.
He started his career as a model, but when that did not take flight, he turned to designing, and my God, what a change that was!
He carved his way up to the top from being a costume designer to the most celebrated designer when he plunged into the Indian fashion industry in 1998.
He has dressed celebrities in both real as well as reel life. His styles are not only limited to India- he has had the honour of styling Kylie Minogue, Halima, Renee Witherspoon, and many other well-known faces of Hollywood.
He has successfully moulded many traditional styles into modern looks. Not many people know that it was Manish Malhotra who styled MJ at the Bollywood awards held in New York. He then went on to design for him for his Munich tour, and also for his kids.

Check out his Instagram page for your daily dose of glamour-
@manishmalhotra05
2. SABYASACHI MUKHERJEE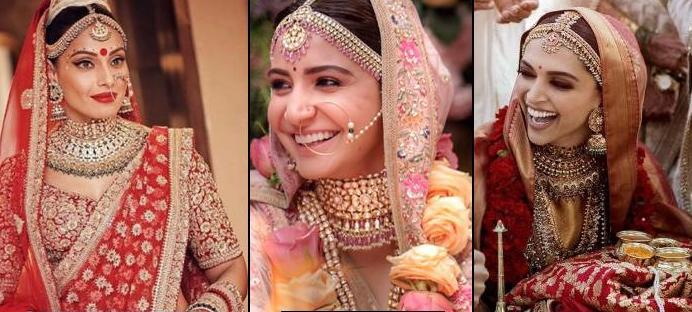 When you think bridal, you think Sabyasachi!
That is the position that he has gained in the minds of the Indian audience. He has designed for some of India's most popular weddings- Anushka-Virat, Deepika-Ranveer, and Priyanka- Nick, and this only reaffirmed his position as the best bridalwear designer in India.
He is known for intricately designed and dreamy lehengas! He is the only Indian designer who has been invited to showcase his collection at the Milan fashion week.
He is also a part of a show called "Band, Baaja, Bride" where he sponsors bridal wear and jewellery and does a makeover for brides. His designs are larger than life, and he has portrayed that when he worked with Sanjay Leela Bhansali for his movies.
He owns over 5 international stores that cater to both men and women. His work has a deep underlying aura of traditional India and scenic Kolkata. He has collaborated with the likes of Christian Loubotin.

Check out his Instagram page for your daily dose of glamour-
@sabyasachiofficial
3. MASABA GUPTA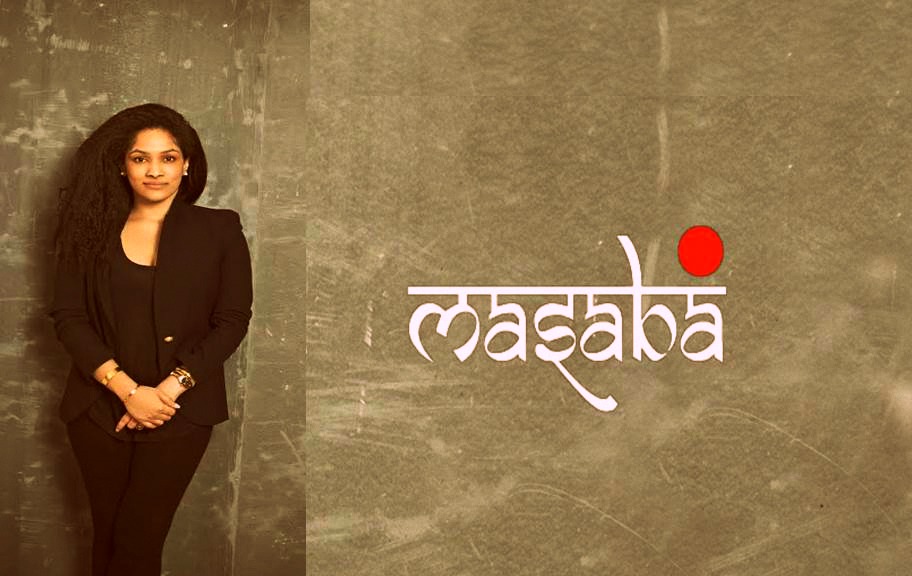 She had already gained headlines as the 'lovechild of Neena Gupta and Vivian Richards', but she shut them down by creating her own name in the world of fashion.
Today, what we know of Masaba is not any of those flimsy stories, but her struggle, hard work, and immense talent.
Her first ever collection as named Kattran. It focused on light-weight materials for women and made its way to the 2010 Lakme Fashion Week.
Her designs can be recognised by the bold use of colours, geometric designs, and mix and match of Indian and western patterns- she produces fushion fashion.
The name 'Masaba' means wild, and it is evident in her style! Her work is inspired by deep rooted tradition, be it Indian or African.
She also launched her own label after her own name, and it has done tremendously well since its inception in 2010. In 2018, she targeted Muslim women who wanted to devour high-end Indian fashion and launched a hijab-saree line.
Some of her most impressive collaborations have been with Justin Timberlake, Levi's and Maybelline. In 2019, she appeared as a judge on MTV Supermodel of the Year.

Check out her Instagram page for your daily dose of glamour-
@masabagupta
4. RITU KUMAR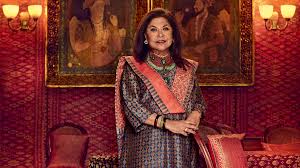 The pioneer of boutiques in India and the oldest Indian designer, at 75, Ritu Kumar is still known for her unique clothing lines.
She has bravely shouldered the task of taking ancient patterns to the millennials. She hold over 50 stores in India, and also a few in New York, Paris and London. She has been instrumental in bridging the gap between traditionalism and modernism, and has revived the fashion industry in India.
She has won many prestigious wards for her invaluable contribution to Indian fashion, including the Indira Gandhi Priyadarshini Award.
Ritu Kumar has designed costumes for Indian as well as international beauty pageants, and almost all Ms. Indias and Ms. Worlds have adorned her designs over the years.
'LABEL' is her sub-brand that caters to the woman of today- independent, fashionista, and carefree. It is highly fashionable, affordable, and certainly of the highest quality. This brand concerns those who do not confine themselves in traditionalism, yet want to be grounded but embrace modernity- complex, just like the beauty of Ritu Kumar's designs!

Check out her Instagram page for your daily dose of glamour-
@ritukumarhq
5. ROHIT BAL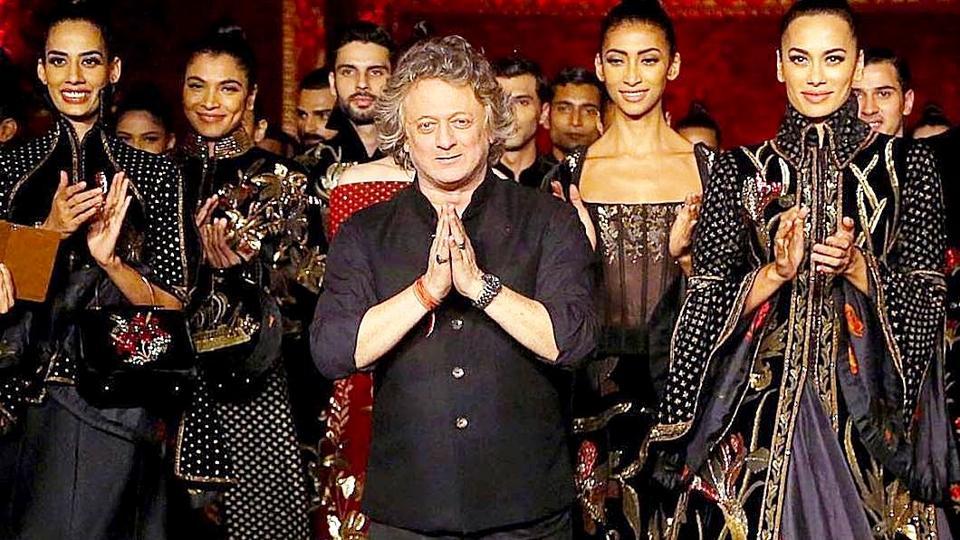 Widely known for his intricately detailed art form based designs, Rohit Bal started his designing career in 1990 and launched his own label in the same year. He was named 'Indian's master of fabric and fantasy' by Times magazine in 1996, and was also the brand ambassador of Omega watches.
His international clientele includes Uma Thurman, Pamela Anderson, Naomi Campbell, and many others. He holds fashion shows in India, New York, Singapore, etc. Needless to say, he has won various awards for his excellent work at a number of fashion shows.
Another feather to his cap is that he has designed costumes for the much loved show, Kaun Banega Crorepati. Bal's designs speak of Indian heritage, culture and grandeur. He uses rich fabric like velvet, brocade and chanderi. He has also tried his hand at jewellery designing, and is popular for his peacock and lotus motifs.

Check out his Instagram page for your daily dose of glamour-
@rohitbalofficial
6. NEETA LULLA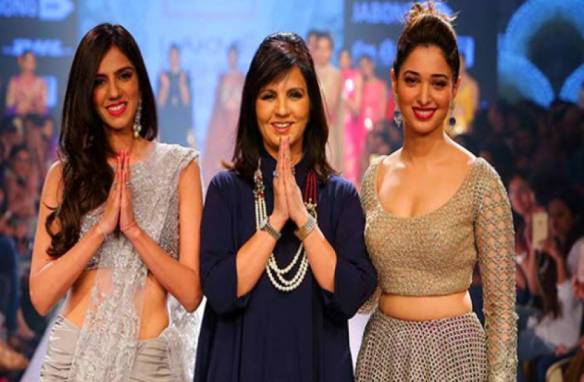 This designer and stylist has worked in over 300 movies in seven different languages. She has worked with Subhash Ghai on various projects and also designed costumes for Sanjay Leela Bhansali's Devdas.
Not only this, Aishwarya Rai wore her designs for her wedding and mehendi ceremony. She has styled the likes of Shilpa Shetty, Juhi Chawla, Esha Doel, Sridevi and Isha Koppikar. Lulla had also designed for the reality TV show about Rahul Mahajan's swayamvar.
All her designs show a perfect balance between modernism and ethnic wear. Her speciality lies in the fact that she has designed for periodic movies like Mohenjodaro and Jodhaa Akbar, and outdone herself every single time!
She is the only Indian designer to have utilized the Paithani style into her designs- and this was portrayed at the Make in India initiative in 2016, where she showcased a wide range of skirts, blouses, scarves, sarongs, and all were designed in Paithani style.
She has also opened the Whistling Woods International Neeta School of Fashion in Mumbai, which is currently owned by Subhash Ghai. The school offers courses to students of fashion designing, online marketing, and other subjects.

Check out her Instagram page for your daily dose of glamour-
@houseofneetalulla
7. WENDELL RODRICKS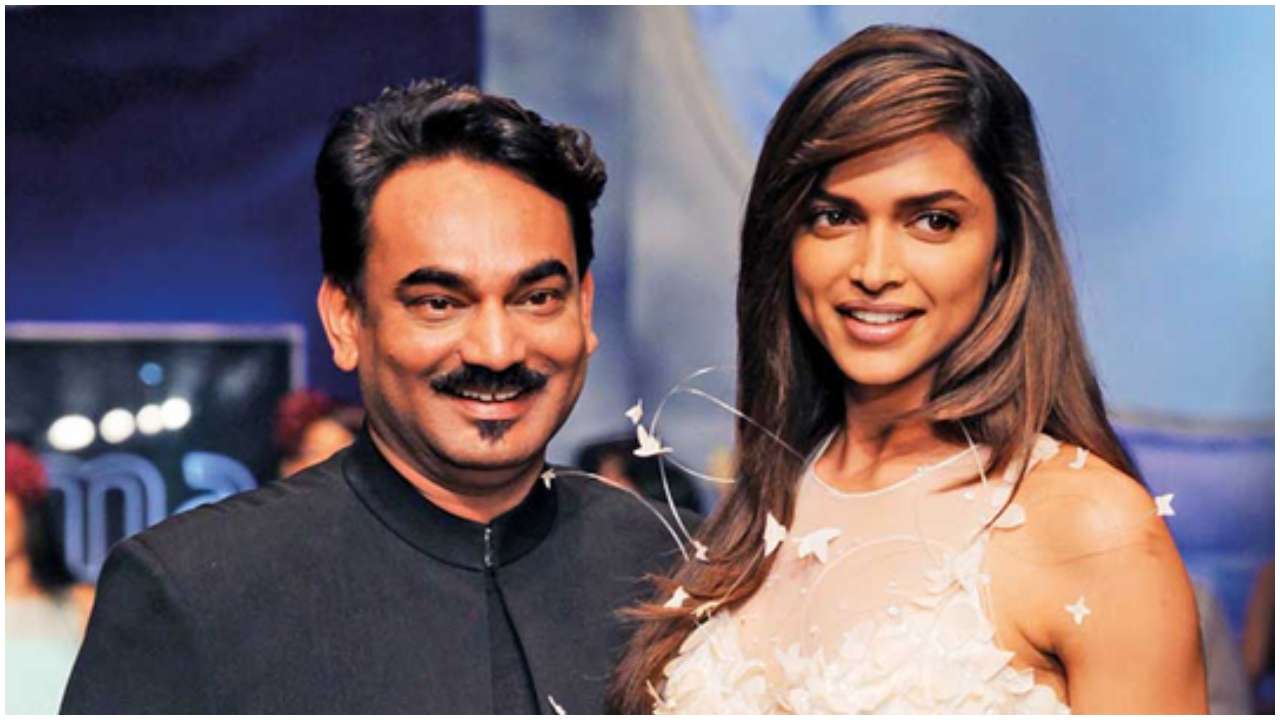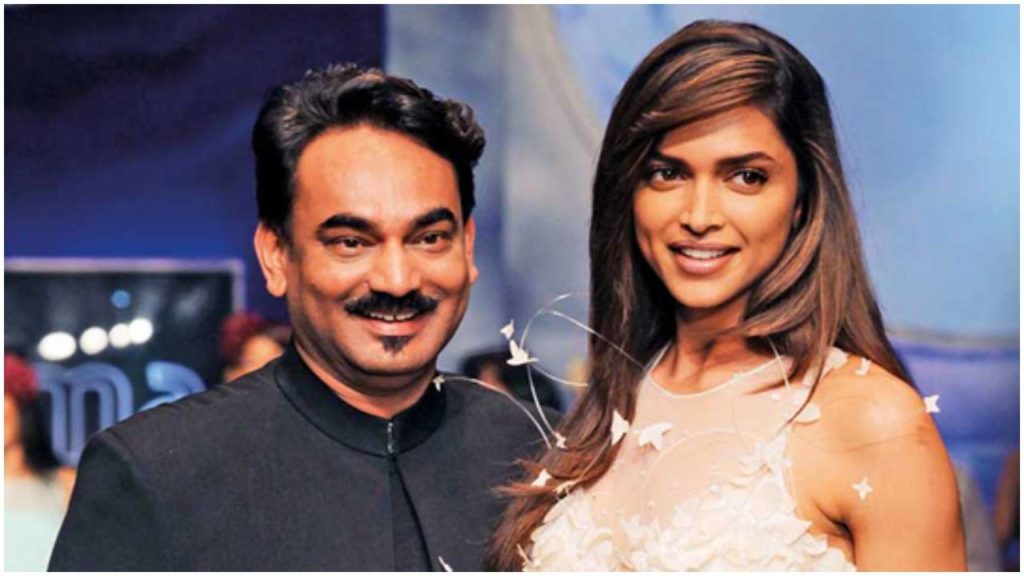 The Indian fashion industry suffered a huge loss when this gem passed away on 12th February, 2020, at his home in Goa. In his lifetime, he was awarded Padma Shri.
He was not only a fashion designer par excellence, but was also a social activist, and fought for environment and gay rights.
He can very well be called an all-rounder, for he wrote special features for Femina, Apparel, and had a big part to play in fashion journalism in Indian new media. He also had experience in advertising styling and theatre design.
He had an undying passion for colour white, and one his shows along the same colour was held in Shaghai. The Wendell Rodricks Couture Salon promotes local Goan artisans and their works, and also revived the kunbi-sari.
He was the first Indian designer to be invited to IGEDO, world's largest garment fair in the year 1995. He was also the first designer too promote eco-friendly fashion. He was a part of the khadi movement, and played a huge role in its popularization when he invited to the BioFach exhibition in Germany, in 2011. As one his pioneer words, he presented a plus size collection at the 2017 Lakme Fashion Week.

Check out his website for your daily dose of glamour-
wendellrodricks.com
8. ANITA DONGRE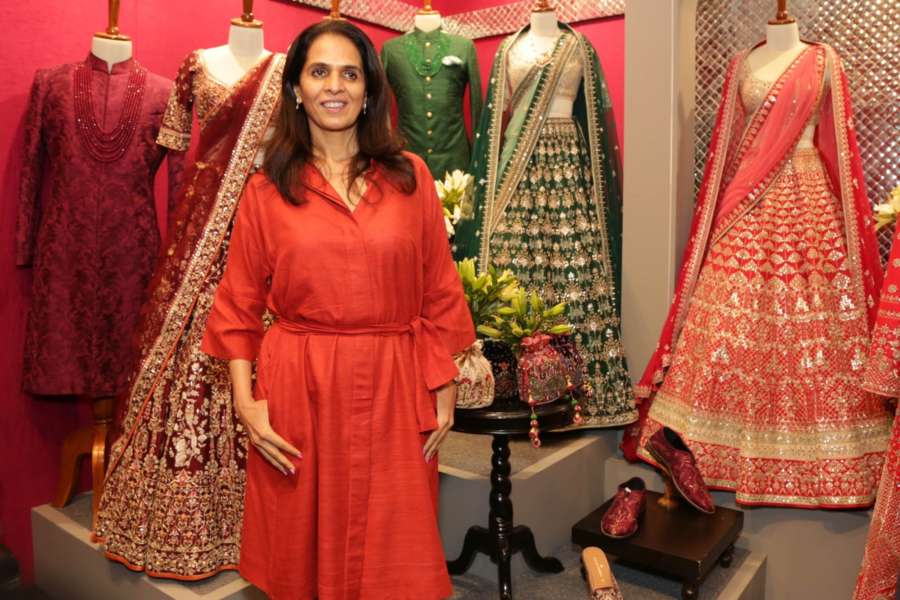 The founder of the House of Anita Dongre, she has a number of sub-brands to her name- AND, Global Desi, Anita Dongre, and Anita Dongre Grassroot.
She has had the honor of dressing up the Duchess of Cambridge! All her brands cater to different audiences, and specialize in distinct styles of clothing.
Her works include Indian handlooms and eco-friendly textiles, and exclusively portray Indian culture. She has made it a family business by including her brother ad sister in operations.
Dongre has designed for various royalties as well as Bollywood celebrities. What sets her apart is that she is an active PETA member, and all her works are free from animal cruelty. In 2014, she was awarded the EY Entrepreneur of the year award. Her designs often draw inspiration from the villages of Rajasthan.
Her brand Anita Dongre Grassroot aims at lending a helping hand to local artisans, especially women, and producing sustainable luxury fashion. Her newest line is called Summer in Santorini, and was launched in 2020.
Check out her Instagram page for your daily dose of glamour-
@anitadongre

These were the top designers whose designs are definitely treat for the eyes. They have taken India, and Indian fashion to new heights!
Also Read – Indian Headgears – The different types of Turbans in India