To all you jewellery lovers, here is a curated list of online stores and offline markets to shop your favourite pieces from!
Indian jewellery is known worldwide because of its mesmerizing elegance and variety of colours and is just as diverse as India itself.
There are several types of Indian pieces of jewellery and the designs that differs from place to place, often influenced by the encompassing culture.
Commonly, Indian women wear a lot of jewellery on different body parts including the hands, neck, ear, nose, and legs.
Each of the jewellery in the body parts is also thought to have certain health and spiritual benefits because of stimulating specific pressure points in the body.
The total collection of cosmetics for Indian brides is called the '16 Sringar', which beautifies every part of the body.
There are specific Indian markets that sell special types of Indian jewellery. Nowadays, such jewellery stores can be found online as well.
The charm of the jewellery depends on the skill of the artisan.
Indian jewellery can come in any shape, size, and form, and gold, platinum, metal, and imitation jewellery are popularly worn by women.
In this article, we're going to explore the best online and offline stores to buy Indian jewellery:
Recommended Story – Indian Traditional Jewellery from Head to Toe
Online Jewellery Stores:
1. Bluestone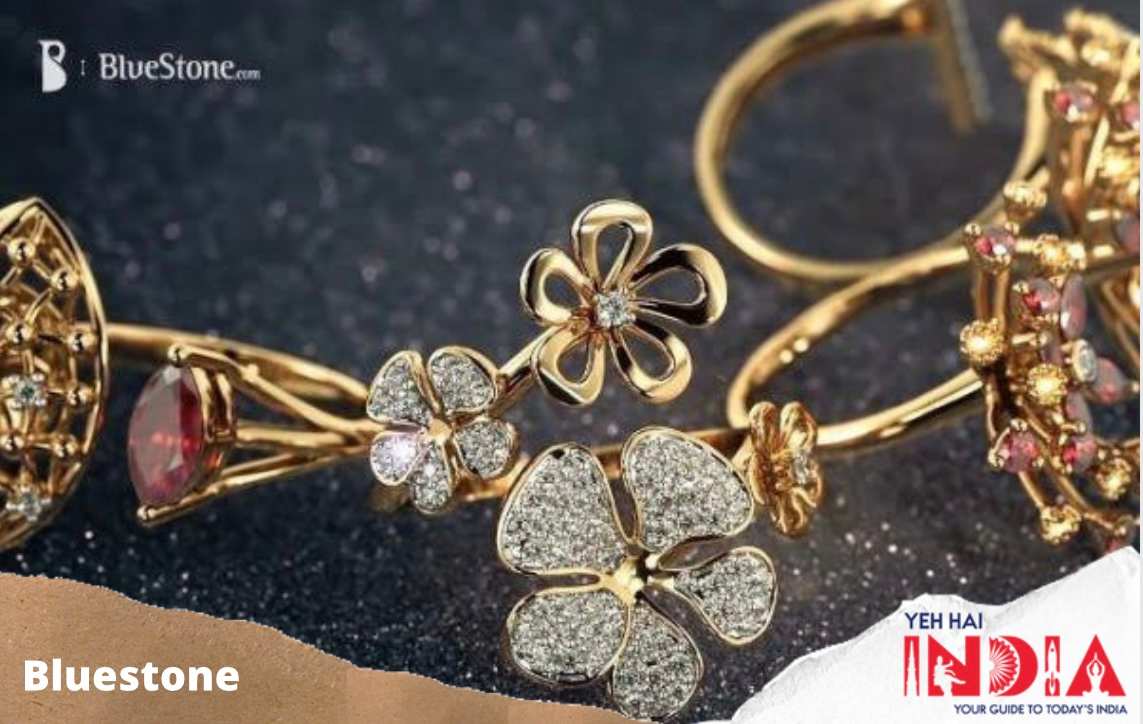 Bluestone has become a distinguished trademark for fine jewellery.
The company was founded in the year 2011 and became reputed among the masses soon because of its unique service of "Try at Home".
You can book an appointment on the website and try out the jewellery of your choice before buying it.
Customization services are also available on the website with 30-days return policies.
All these features have made Bluestones a favorable website for precious jewellery.
About 3000 designs with unique and intricate craftsmanship are listed on the website along with men's jewellery and kid's jewellery.
Gold and diamond can be expensive investments, that is why they have provided the option of monthly installment plans with a special discount on EMI costs.
2. PC Jewellers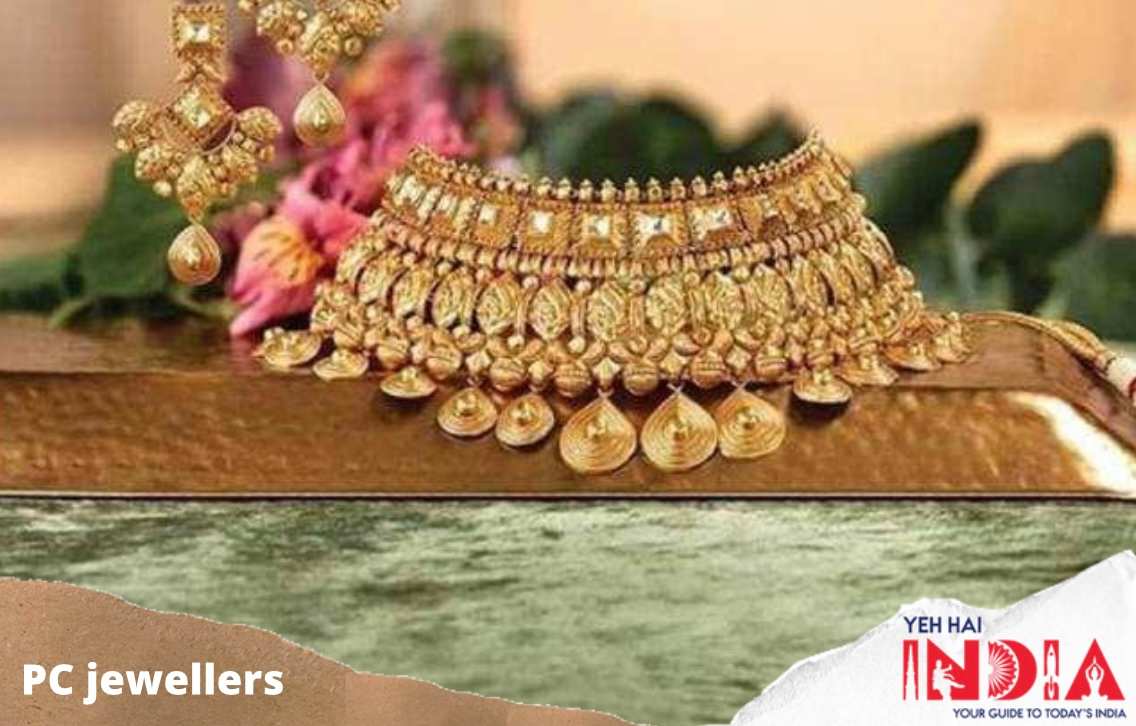 PC Jewellers does not require any introduction as most people are familiar with this brand of contemporary and traditional precious pieces of jewelry.
All the jewellery on the website is hundred percent certified with BS hallmark.
With PC Jewellers you get attractive discounts, seasonal sales and impressive collections.
Rings, earrings, Kundan, and all types of traditional jewellery are available on the website at affordable prices.
If you're tighter on the budget, then do give a try at their silver jewellery collection.
3. Tanishq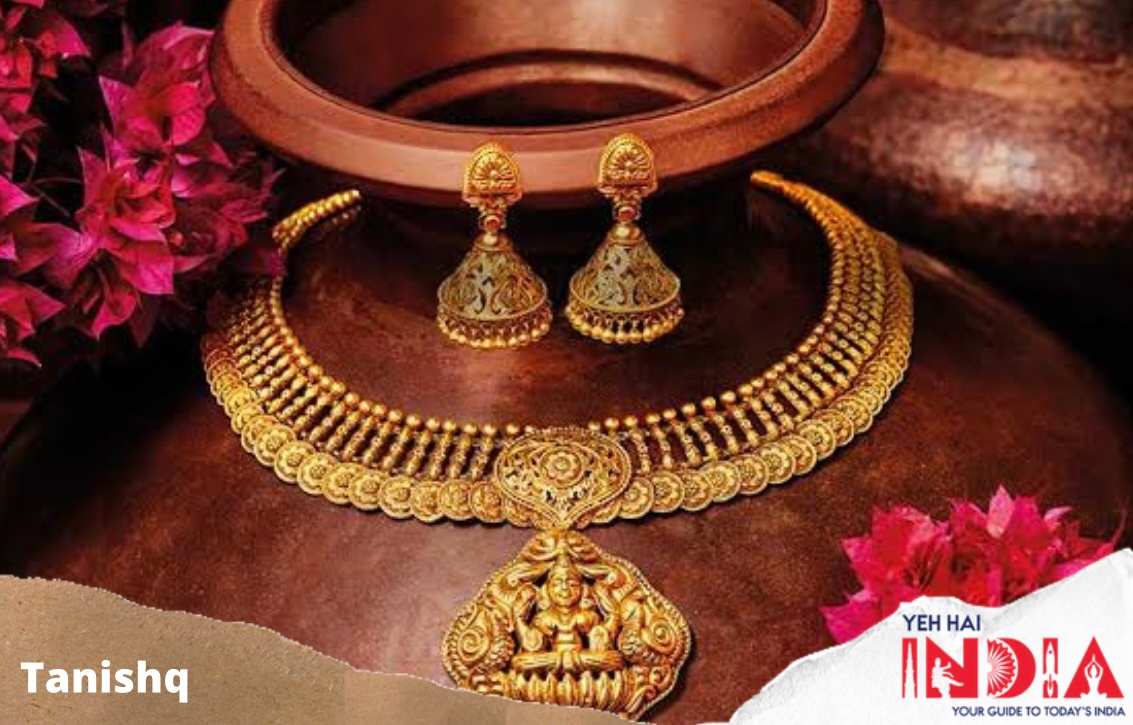 Tanishq is another well-known jewellery brand in India where you can find some of the best contemporary and traditional jewellery.
To get their authentic jewellery collection you can buy the authentic Tanishq products from their website from the comfort of your home.
The famous brand has partnerships with different local showrooms and other brands which makes their collection unique.
All sorts of precious and fashion jewellery are available on the website including earrings, finger rings, bangles, chain, mangalsutra, necklace, bracelets, and jewellery sets.
Special collections for kids and men are also available.
4. Malabar Gold and Diamonds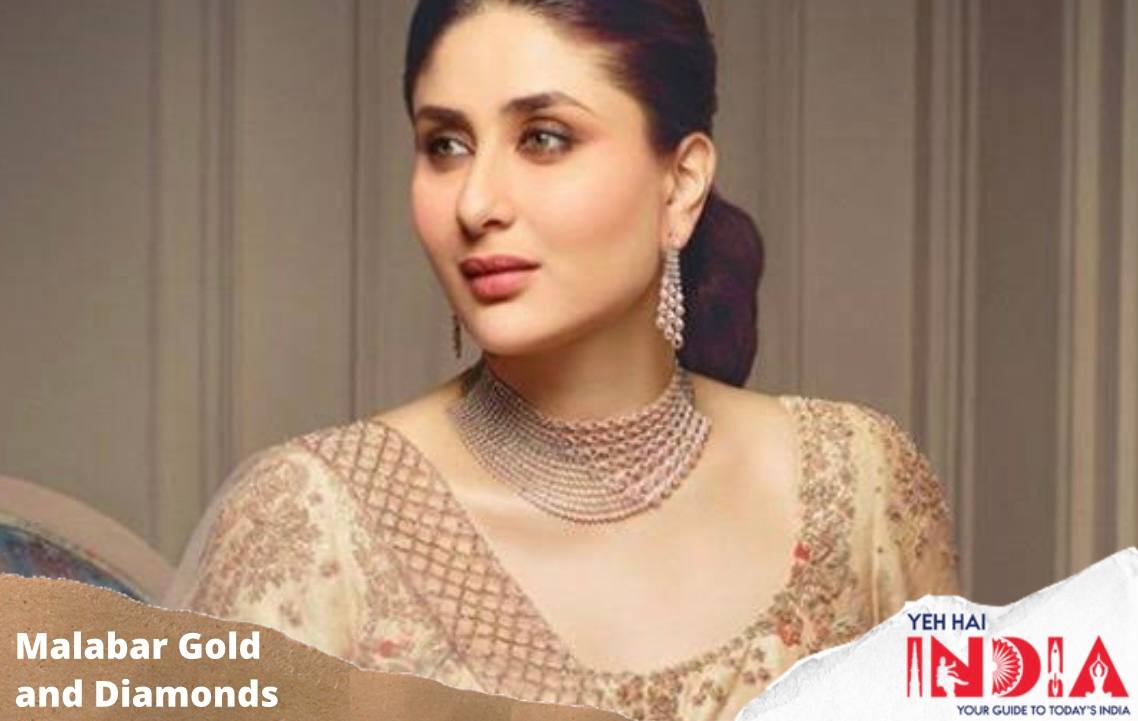 Currently, Malabar is the fifth largest jewellery retailer in the world.
Authentic gold and diamond jewellery are available on the website and you also have the option to order customized jewellery with the design of your own choice.
Choose from the numerous types of earrings, studs, jhumkis, and pendants listed!
Designs are both traditional and contemporary with motifs including flowers, peacocks, butterflies and geometric designs.
Gold and diamond watches are also available and are a good gifting option.
Recommended Story – Best places to buy Gemstones in India
5. Voylla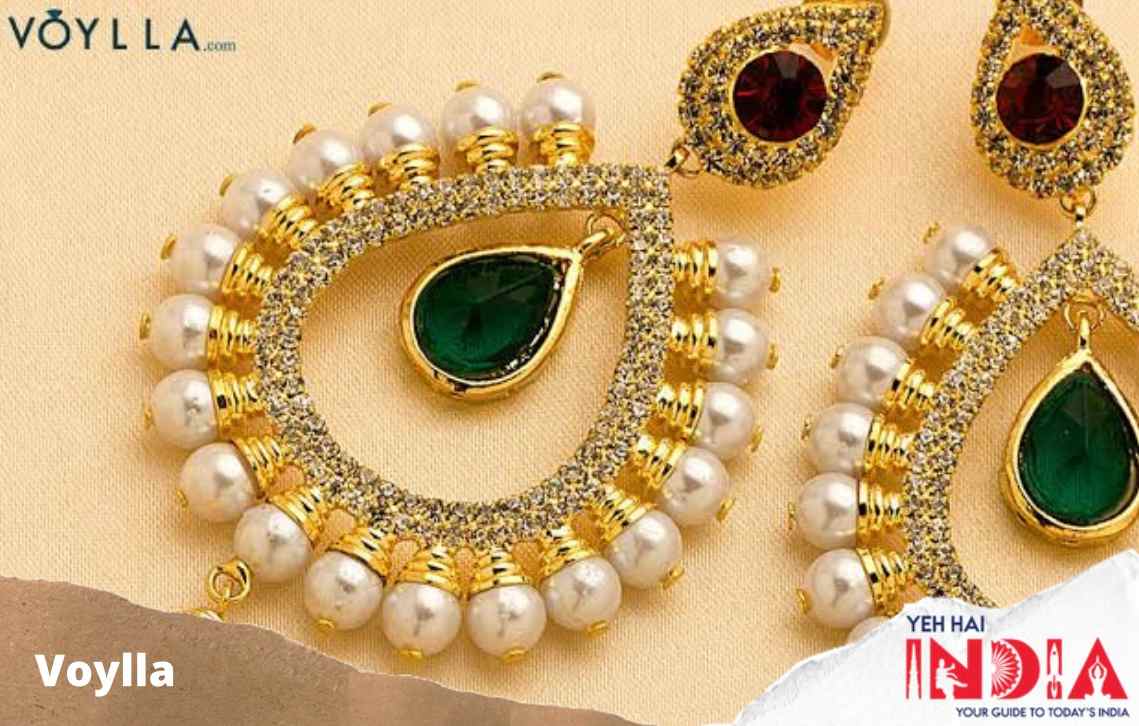 Voylla is a well-known store for fashion jewellery.
Different types of designs are available in the store at a reasonable price.
You can find a different designer collection for men and women.
Some of the popular jewellery items include tribal oxidized jewellery, gold-tone jewellery, jewellery with motifs like butterflies, flowers embellished with crystal and gemstone.
Everything from nose pin to maang tikka is available.
Browse their special collections like "Southern living", " First Ray of Sunshine", etc.
Special designs like kolam art and mandala will clearly steal your attention!
6. Jewelsmart.in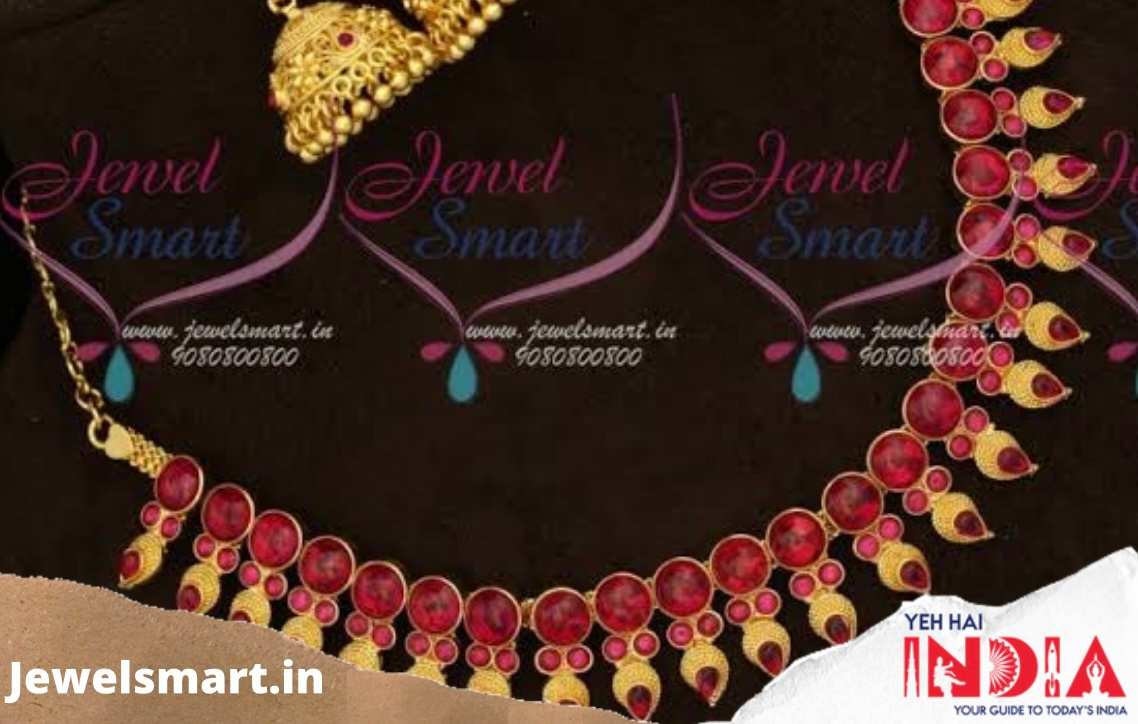 A wide variety of gold plated and imitation jewellery is available at a cheap price on their website.
Try out their distinctive jewellery items like antique chains, bridal sets, dance jewellery, saree brooches, hip chains, and earrings of various elegant designs.
All the photos used in the listing are genuine without any Photoshop which means you will get what you see.
Many of the designs are a remarkable combination of traditional and contemporary jewellery compositions, making it a must-visit website for artificial jewellery lovers.
Best Markets To Buy Jewellery In India:
1. Sadar Bazaar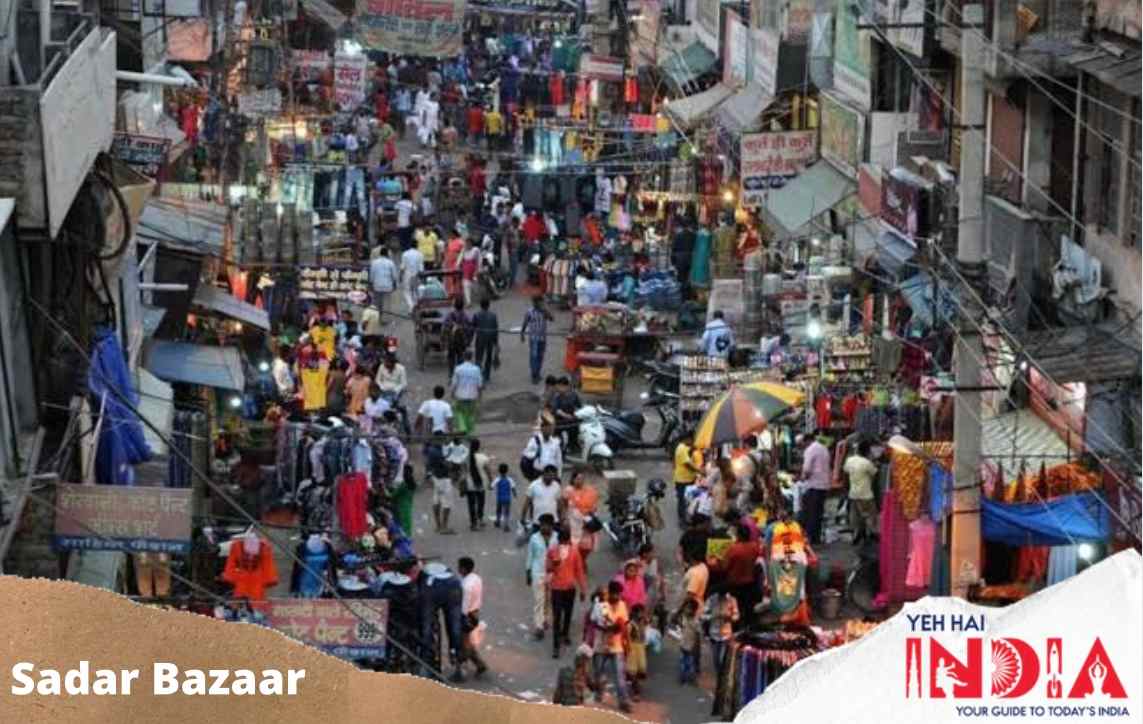 The market is located near the famous Chandni Chowk market in Delhi.
It is a famous wholesale market selling several types of imitation and oxidized jewellery with interesting designs.
Many people come to this market after shopping for their traditional outfits from the Chandni Chowk market to buy some matching earrings and jhumkas.
2. Sarojini Nagar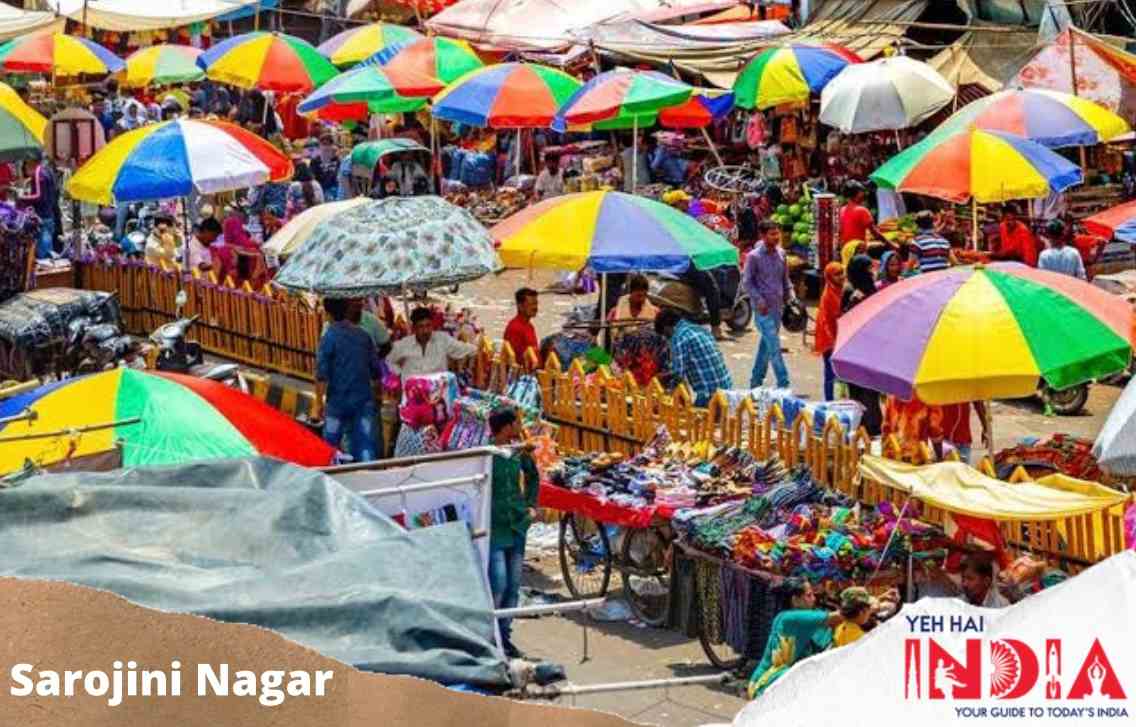 Sarojini Nagar is another famous destination for buying gorgeous imitation and bridal jewellery.
The market is so vast that you will be spoilt for choice!
There are gold-toned, silver-toned, and platinum-toned pieces of jewelry as well as oxidized jewellery with ethnic designs.
You can enhance the look of your ethnic outfit with the beautiful necklaces and maang tikka available here.
3. Bhuleshwar Market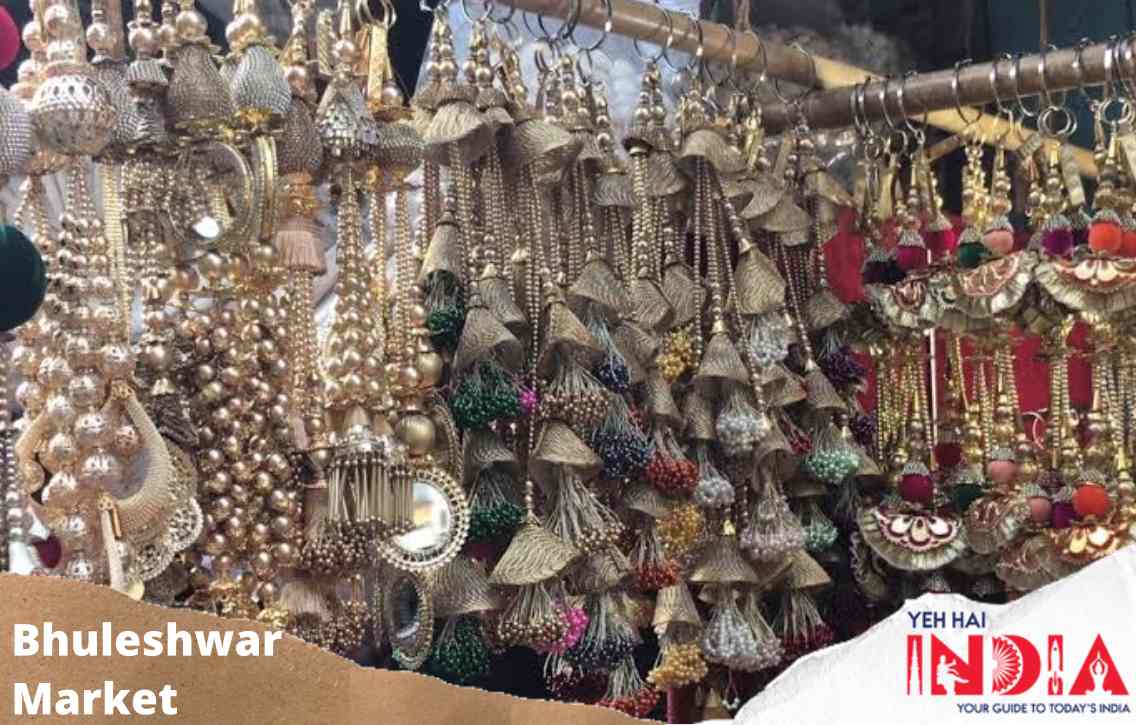 Bhuleshwar Market is located in Mumbai and has some of the cheapest and most fun artificial jewellery.
The market has to offer all kinds of artificial and imitation jewellery ranging from very small studs to huge neckpieces for weddings.
One can buy bridal jewellery matching with the bridal outfit at an extremely affordable price.
In fact, you can buy regular fashion jewellery at the starting price of INR 15 only!
4. Burrabazar Market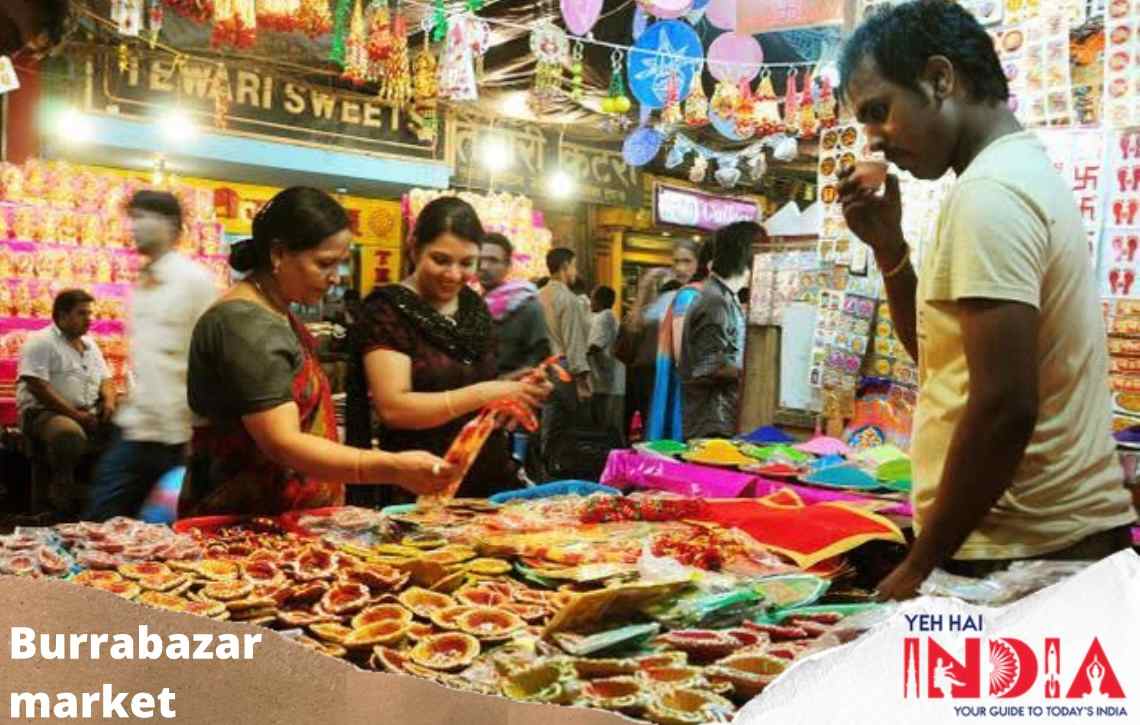 It is one of the oldest jewellery markets in India and is loacted in Kolkata.
All sorts of jewellery, especially bridal jewellery is available in the market and you can buy saree fabric, lehenga, wedding gifts, and other matching stuff.
Artificial jewellery is available at an extremely economical price.
5. New Market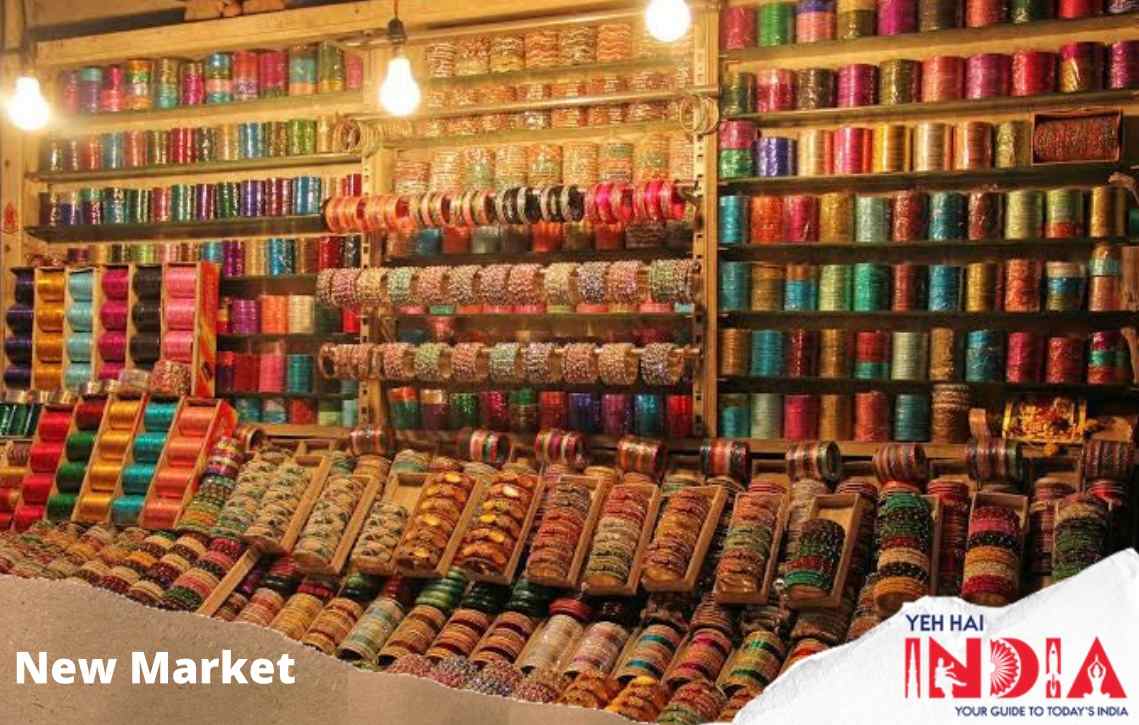 New market is another famous jewellery and clothes shopping market in Kolkata where you will find a wide variety of items at a cheap price.
There is no dearth of products in the 1500 stalls of this market making it a paradise for jewellery and shopping lovers.
If you are into experimental fusion jewellery then be sure to visit Karishmaz and try out their unique jewellery collection starting at INR 50 only.
6. Johari Bazaar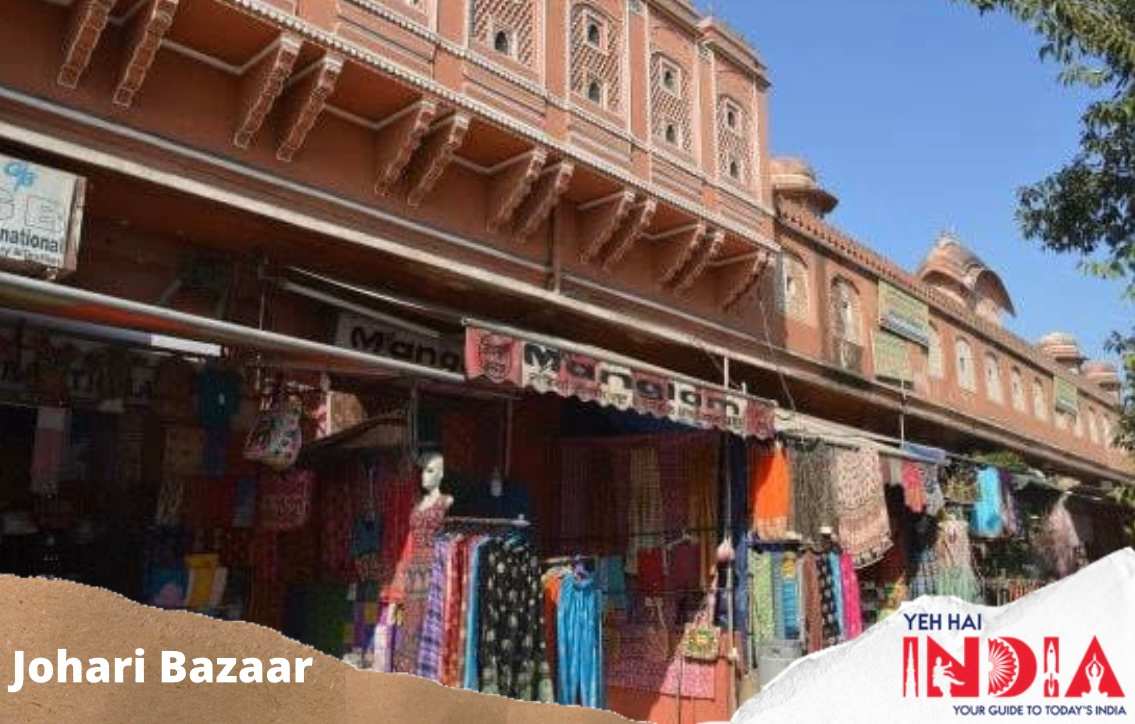 This famous Bazaar in Jaipur is what you are presenting for its amazing collection of real gold, silver, and traditional Kundan jewellery.
The city is known for its gemstones and absolutely gorgeous jewellery designs.
You can also find authentic lac bangles in this market.
So, these were some of the best places to buy jewellery in India both offline and online.
Indian women are always looking out for new jewellery to match their outfits.
Married women in India have special importance for jewellery in their hearts.
There are stores online from which you can buy precious jewellery while fashion jewellery is available on others!
Also Read – Best places to buy Boho Jewellery