Presenting you few of the best boho jewellery selling Indian brands that are available online!
Looking for fashionable and chic boho silver jewellery but can't find any cool designs?
Well, we have got you all covered!
We have made an extensive list of Indian Start-ups and Brands who sell both traditional ethnic pieces and modern contemporary style silver oxidized boho jewellery.
They ship all over India and have a wide range of designs suitable for both casual wear and for parties, festivals, and special occasions.
From Afghani pieces to Indian motifs, they have it all!
Let's take a look!
Boho Jewellery – History
Before we begin let's get to boho jewellery or boho fashion a little more closely.
Boho fashion or bohemian fashion has its roots in the European gypsies who blended their layered motifs and odd ornamental styles to create nature inspired jewelleries.
The concept of Boho Jewellery started to flourish after the French revolution when the royal patronage for art ended.
During this time, the artists were left to fend for themselves and hence used any kind of resources that they could find.
Thus started the tradition of making metal oxidized and stone embedded jewellery with nature, animals and floral motifs.
In the late 1960s and 1970s boho fashion started to trend and became chic as it offered people the opportunity to mix and match things and make their own style statement.
Of late boho fashion including boho jewellery has made a comeback courtesy the new generations.
In short, boho jewellery is a nature themed relaxed style of jewellery where neutral shades get a prominence with a dash of colour and flowering layout of designs.
It's quite hip and chic having earthy elements and is easily paired with jeans, tops, blouses or any kind of relaxed fabrics.
This jewellery is a one-of-a-kind depiction of your style and individuality.
Now that we know about boho jewellery let's take a look at some Indian brands in this sphere. 
Recommended Story – Types of Indian Bangles
Start-Ups and Brands Selling Boho Jewellery
1. Rubans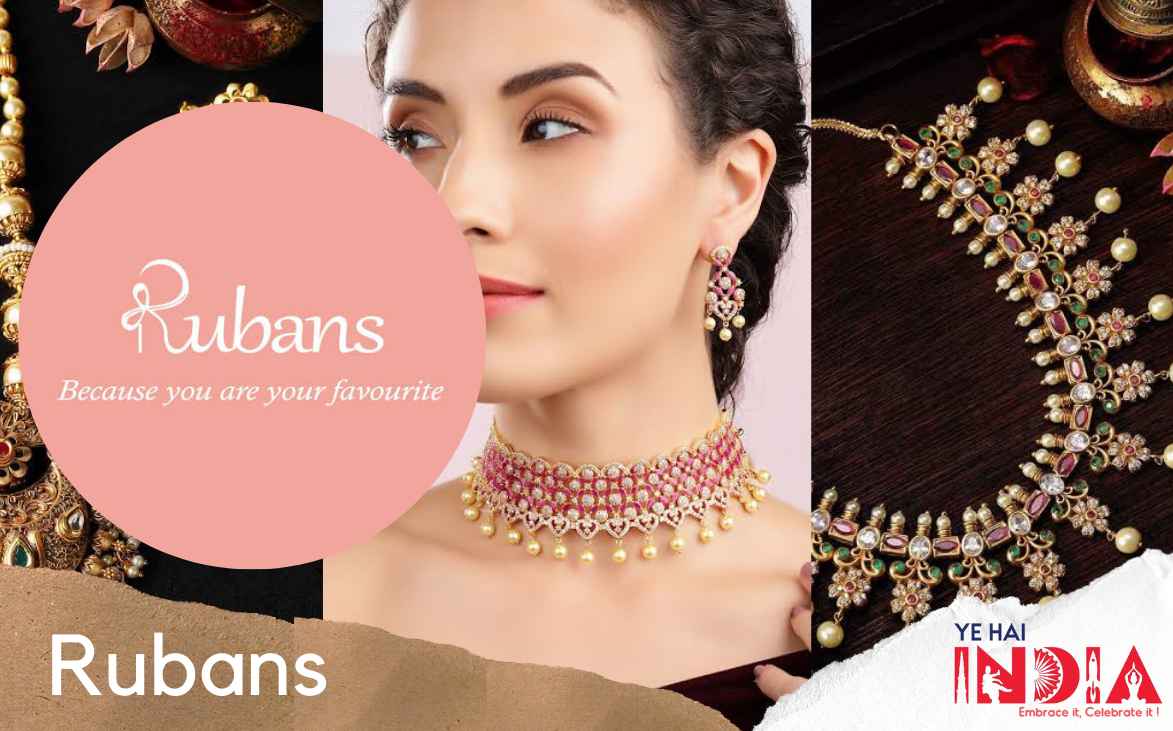 This Bangalore based ethnic brand has a beautiful collection of intricate boho jewellery that you use for any occasion.
While their shop is located in Kasturi Nagar, Bangalore they sell all over India through their website.
The biggest plus point here is the 7-day easy return policy and 10% off on first orders.
Although they ship worldwide, the shipping in India is free.
They have a wide range of layered boho necklaces, mandala style earrings and cuffs, all with beautiful floral and leafy patterns motifs.
The prices range from INR 1600-3000 but there is usually a discount which makes them available at INR 500-800.
2. Urban Hippie Official
An exclusive boho inspired jewellery and clothing brand which is seeking to revolutionize and normalize boho fashion.
Their aim is to make boho jewellery look modern, fashionable and accessible to all.
So, unlike other brands here you will find some sleek and sophisticated looking designs and motifs that make you look elegant.
They have a 7-day return policy and do free shipping for orders above INR 499 and deliver products pan India in 7-8 days.
Prices start from INR 1000 and can go up to 2k-3k.
They have every day use pieces of contemporary jewellery like pendants, bracelets etc. along with ethnic neckpieces and earrings.
3. Celestial Kitten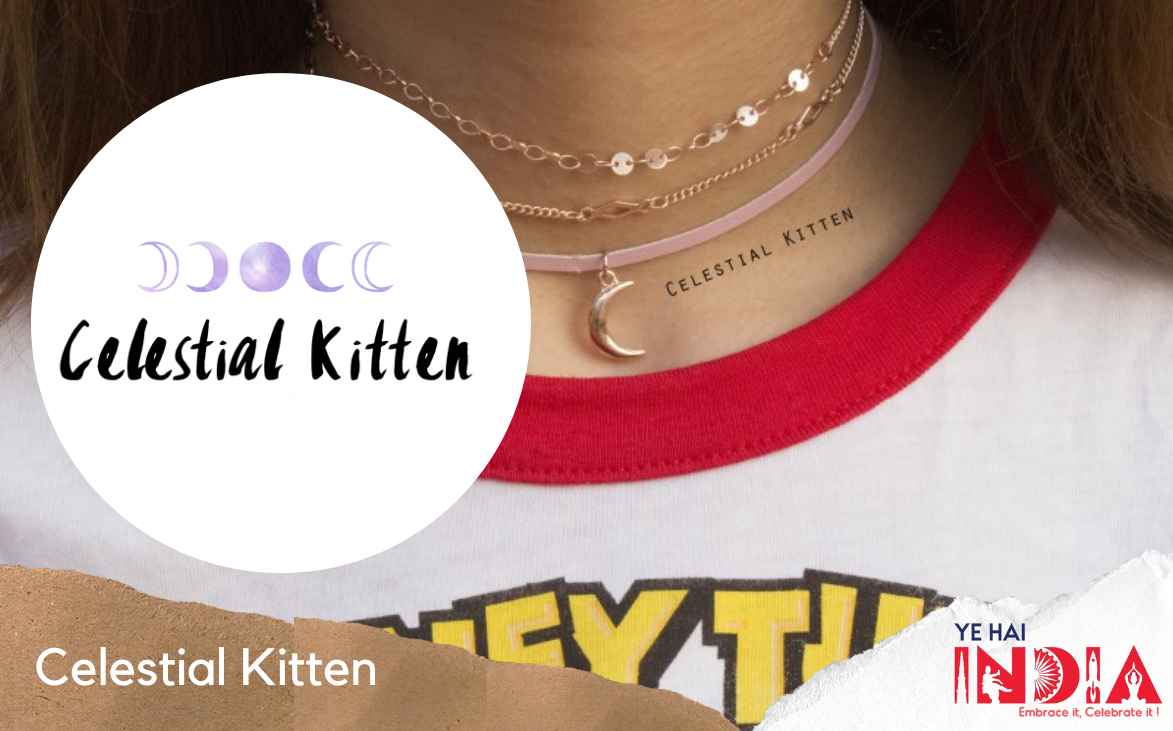 This Gurgaon based fashion jewellery brand is a brainchild of a 19-year-old who did some extensive courses in boho jewellery and set this up.
It's the best place to get chic boho silver jewellery at an affordable price. You can get pieces here for as little as INR 240-300.
They have a wide range of chucky chic pieces of boho style rings, earrings, neckpieces and other items.
The lowest price starts with the rings and then it varies according to the type of jewellery and design.
They take extensive care of the polishing and maintenance of it and a dedicated section for it on their website.
They ship products all over India which are delivered in a week and also have Cash on Delivery facility with a 7-day refund policy.
4. Boho Tribal Jewellery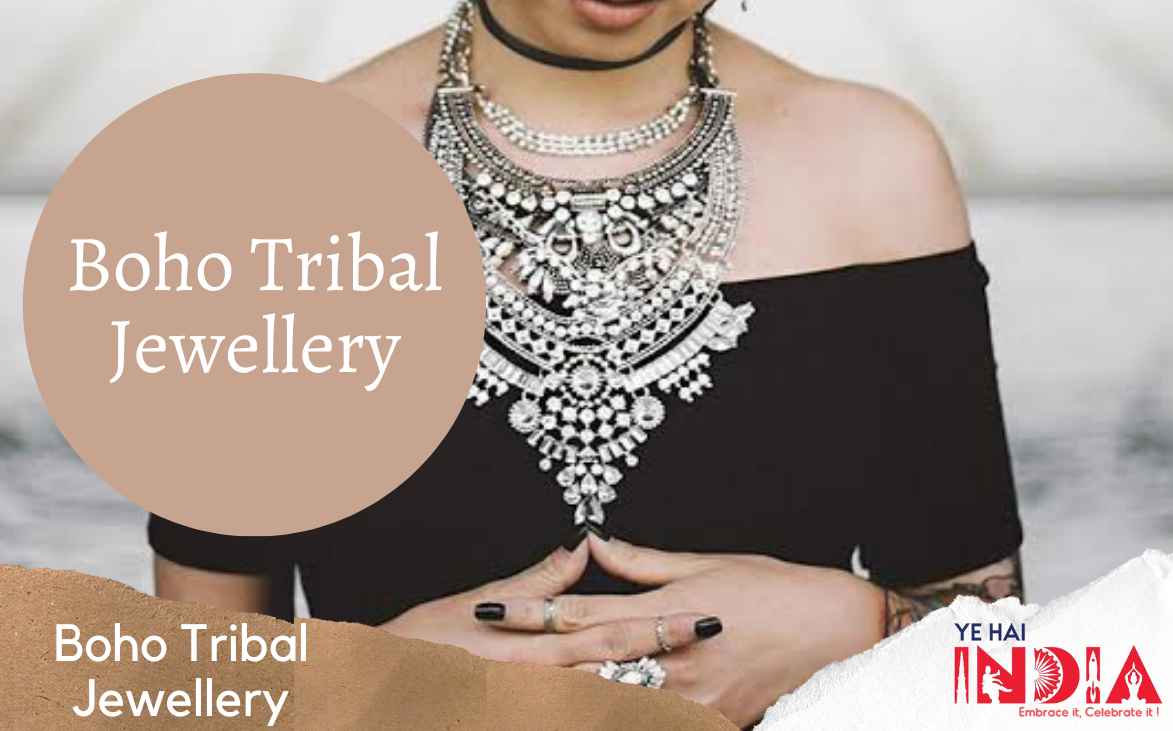 This Mumbai based small scale company makes beautiful boho jewellery including chokers, neckpieces, earrings etc.
They are handmade and come with intricate Afghani and Indian motifs and are studded with vibrant colours.
At present they don't have a website and only sell through their Instagram profile.
However, cash on delivery isn't available and you have to make the purchase through online payment and it will be shipped to you.
Each of their pieces are different from one another and come with a limited stock.
So, it will be intrinsic to you and you can know the price range by contacting them on Instagram. 
Recommended Story – Indian Traditional Jewellery from Head to Toe
5. Boho Oxidized Jewellery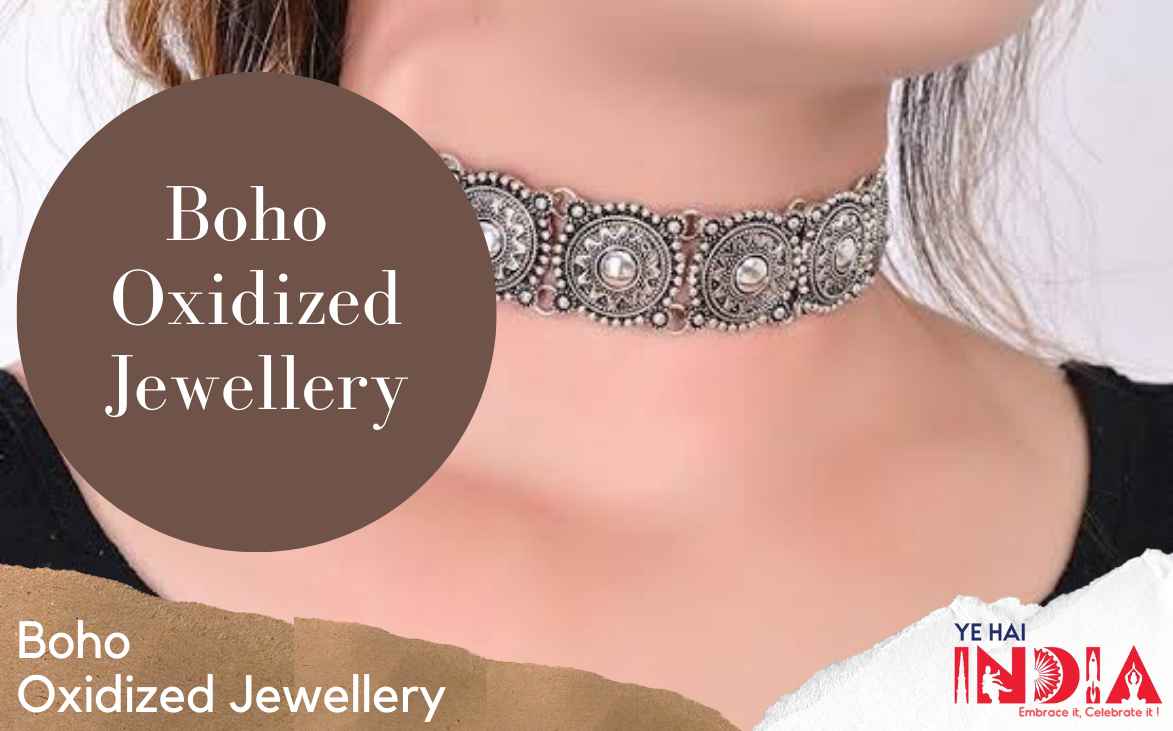 The Delhi based small scale start-up creates a beautifully crafted ensemble of boho silver oxidized jewellery that is true to our ethnicity.
The motifs here are quite distinct and traditional, making you look like an Indian or Afghan princess. They mostly have neutral shades of black along with some dash of colours.
Price range is quite cheap as you can get an intricately designed boho earring for INR 150.
They offer pan Indian shipping but you have to make an online payment to purchase the items.
Cash on delivery isn't available although they do free shipping.
As they don't have an official website as of yet, their products are sold on Instagram and you can see them there.
With these brands you can be assured of good quality products at affordable prices.
Take your filling from these and unleash your gypsy soul!
Also Read – Types of Indian Traditional Jewellery for Brides and Jewellery Lovers