Indian women wear bangles to signify marital status or culture. Here, we present to you the best websites with the most authentic Indian bangles.
Indian women are known for wearing glittering vibrant jewelry that enhances their beauty. Bangles are one of the common Indian jewelry worn by many across the country. The bangles for Indian women hold more than just aesthetic values. Indian females wear bangles to signify a certain occasion or marital status.
The use of bangles dates back to 2000 BC. During those days, the bangles were made of bronze, copper, and other metals but today bangles are made of glass, metal, gold, silver, etc. Bangles have important cultural and aesthetic significance. A married woman will always be wearing bangles as a gesture of marital status and also as a tradition. Generally, married women wear red bangles which symbolize energy while purple bangles symbolize independence and blue bangles symbolize wisdom.
Newly married women wear green bangles which symbolize marriage. In India, glass bangles are the most widely worn traditional bangles by married women and the largest producer of glass bangles is Firozabad, a small town located in Uttar Pradesh. A famous bangle market is also present in Hyderabad. However, to get the best traditional and authentic Indian bangles one does not have to visit these places physically as many of the online stores offer a wide variety of bangles for different occasions. 
Recommended Story – Types of Indian Bangles
1.Mirraw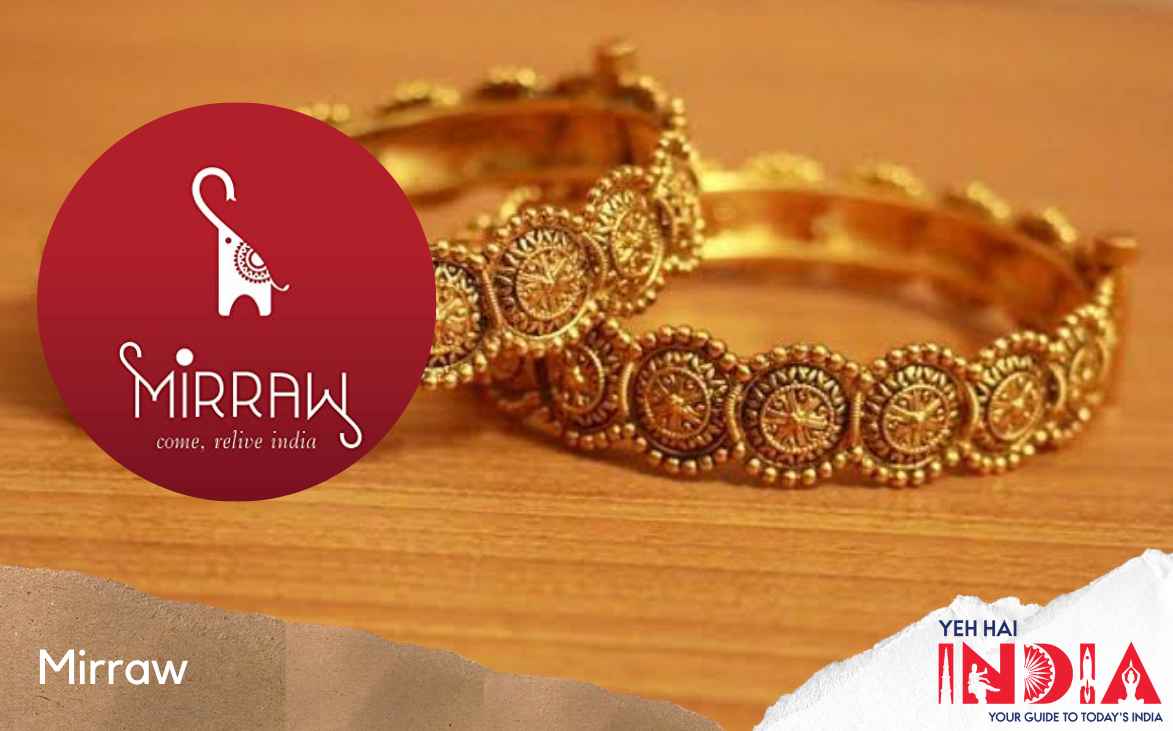 Mirraw has a collection of amazing silk thread bangles in different attractive designs which can be matched with the colour of your outfit. The silk thread bangles are comfortable to wear and can enhance any traditional look. The bangles are designed with different types of attractive elements like ball chains or pearls which brings out the charm and grace of the bangles that can add to the look of any outfit.
Some of these bangles have mirrors or golden silk threads which go well with more intricate and heavy sarees, especially South Indian sarees. For a more casual and laid-back look, you can try out the multi-colored bangles. Opt for some colourful silk thread bangles with gorgeous Kanchipuram sarees, matching necklaces, and earrings for a complete traditional look.
2. Gehna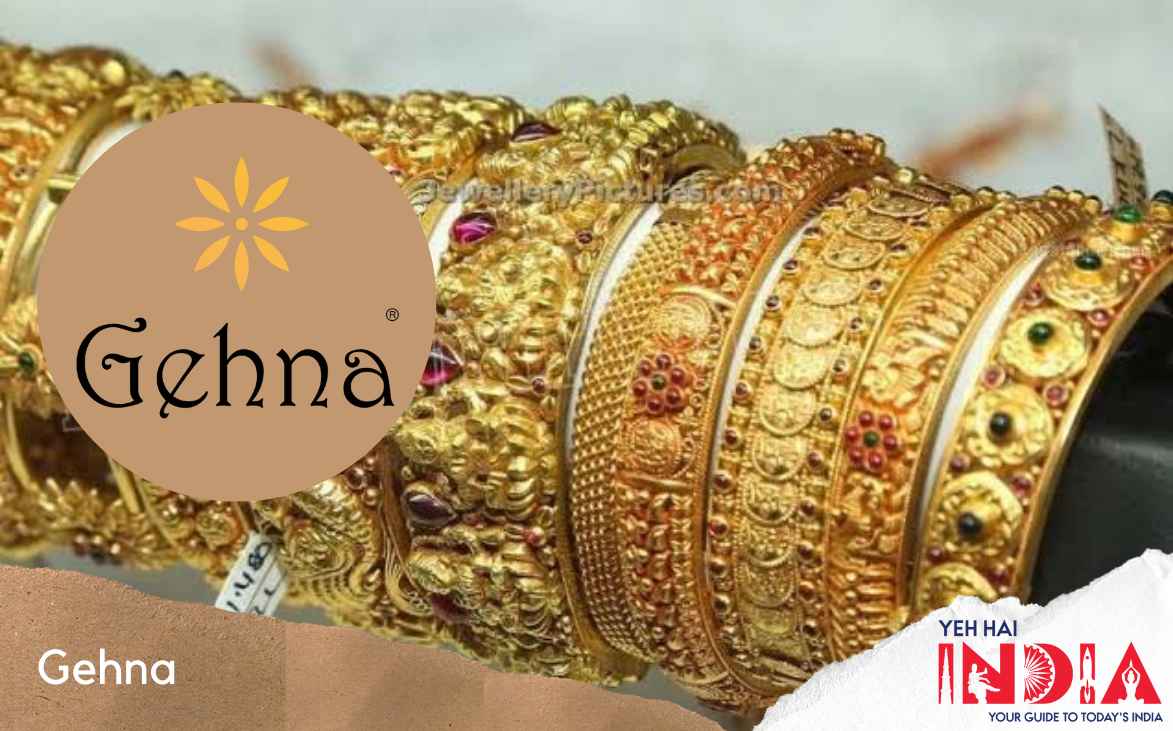 If you are looking for premium quality bangles made of original precious metal then Gehna is the site for you. The website has an impressive collection of exquisite gold, diamond, and silver bangles. The designs are a mix of modern and traditional, focusing on minimalism. Elegant stones like emerald are used in gold bangles while the diamond bangles are more lavishly detailed with several geometric and floral motifs.
The fascinating shapes and designs of the silver bangles should not be ignored. The modern designs make them perfect for pairing with a long western evening gown as well as a unique Indo western outfit. EMI is available for many of the products along with the option of three-day delivery. You can visit their store in person for consultation regarding the choice of jewelry. Each of the products is handcrafted to perfection which makes them worth every penny.
3. Jewel smart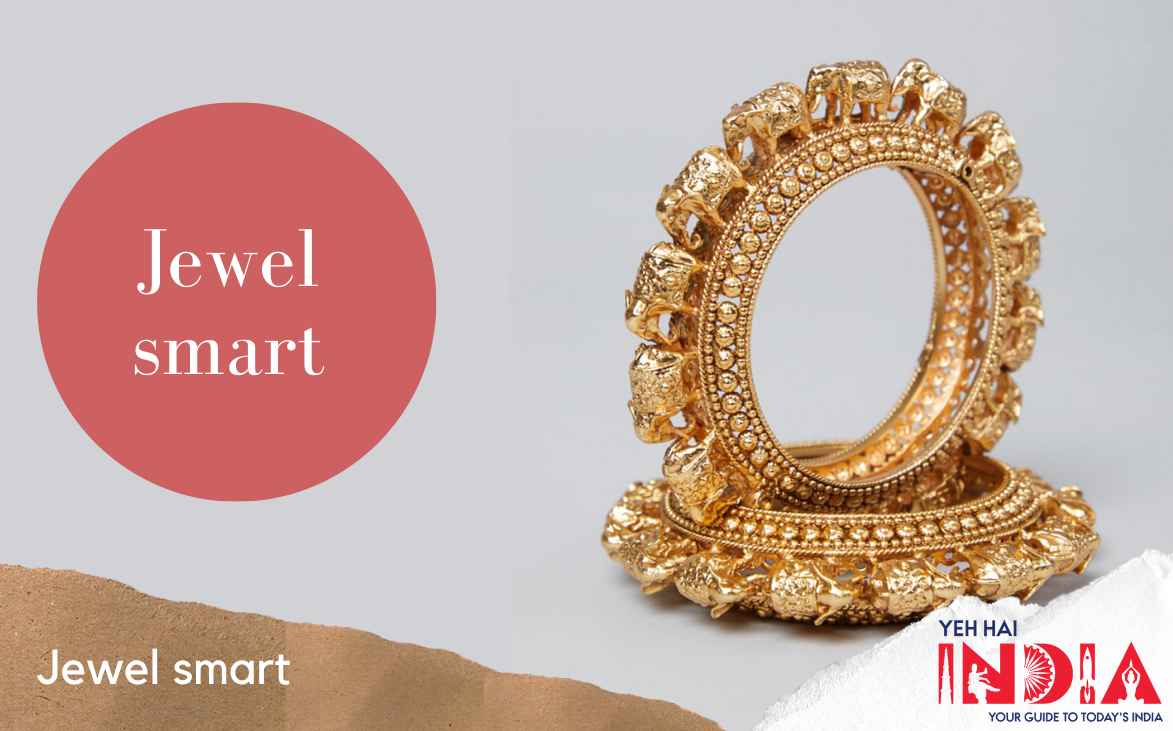 The store has some of the most beautiful vibrant lac bangles. What makes this store special is the wide variety of designs which leaves you spoilt for choice. Moreover, according to the quality, the prices are very economical. The bangles are handmade and decorated with different elements like pearls, mirrors, and silk thread.
You can get a pair of beautiful mirror work bangles at 299 rupees only. The beautiful pearl bangles with floral motifs are available in a set of 4 pieces while other bangles are available in a set of 2 pieces. Yellow, red, navy blue, green, violet, grey, orange, pink— such an enormous collection of colours are available for you to mix and match with your traditional outfit.
4. Okhai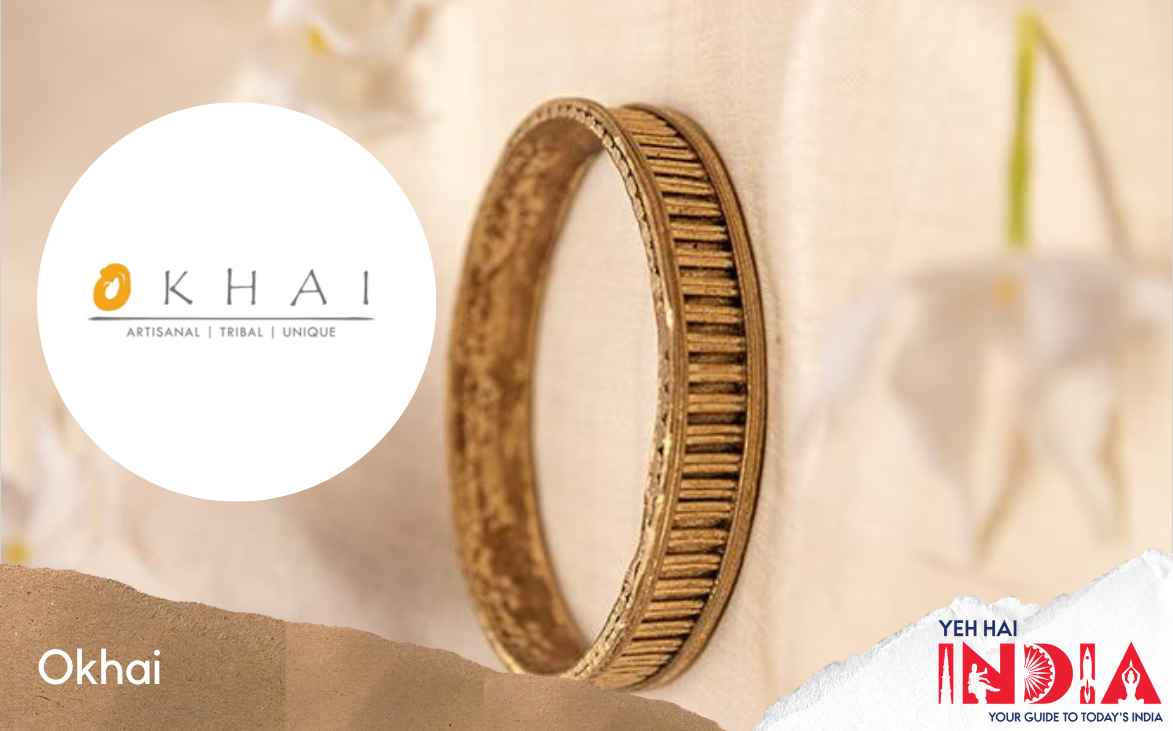 Okhai is a well-known handicraft brand in India and their products are made by rural women who are incredibly gifted and creative. All the products have a signature contemporary style which makes them stand out among the crowd. If you are looking for some modern fashion bangles, Okhai is the website to go for. They have beautiful brass bangles with tribal and gypsy designs. The beaded bangles are another unique type of bangles to add to your experimental fashion wardrobe.
The tokri gold and silver bangles are really simple single pieces that can go well with any modern or fusion outfit. The silver bangles will go well with light coloured kurtis and sarees with contemporary designs while the golden colour bangle will look great with more traditional, rich, and vibrant outfits. The light and easy to wear bangles are perfect for the summer. Moreover, the prices are very affordable, starting at 380 rupees only.
5. Jaypore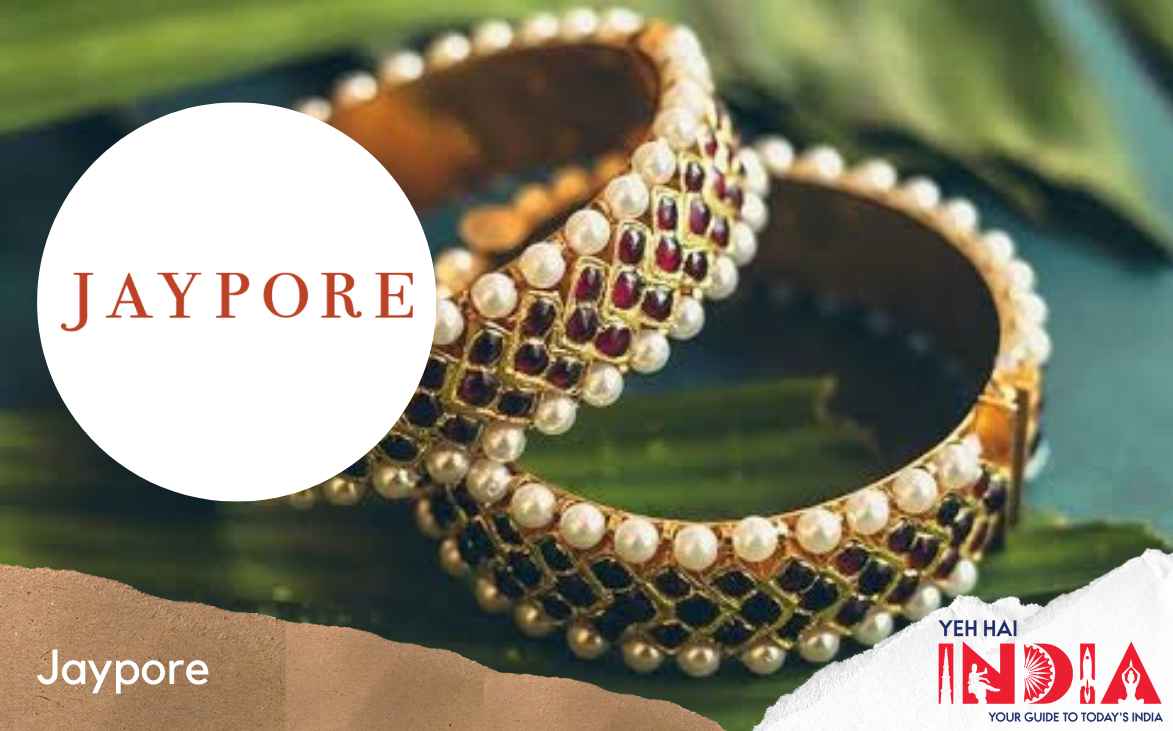 Jaypore has an amazing collection of authentic silver and gold-toned bangles. Their products are explicitly unique and crafted by extremely talented craftsmen and artisans from all over the country. The local designs on the products are little stories that you can carry with you forever. Stones of exquisite quality and vibrant colours embellish the bangles, making them perfect for your traditional outfits.
Simple and delicate silver bangles can be a perfect match with a kurti or you may choose an option with more elaborate designs like leaves, flowers, animals, and other motifs which display elegance and sophistication. The gold-plated Kundan bangles are great for an authentic look, especially if you are going for a conventional Indian saree like Banarasi or Kanchipuram. Contemporary designs are also available in both gold and silver colour with geometric designs. If you want more pocket-friendly options, then go for the silver-toned bangles, which look just as good as the original silver bangles.
6. Radha Art Jewellery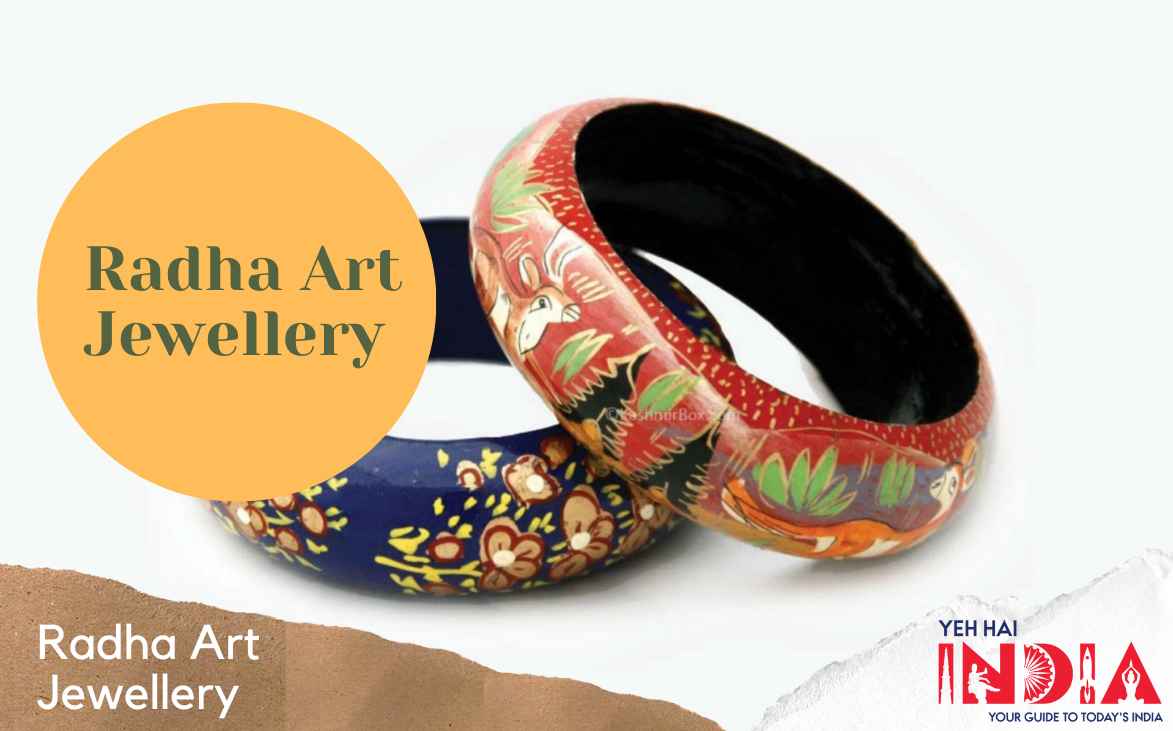 The website has a collection of beautiful gold-plated bangles of different designs. Apart from the gold-plated bangles, you can find American diamond bangles and bracelets. Silk thread bangles and gold bridal bangles are also available at affordable prices. Models of the bangles range from traditional to modern. Symmetry and perfection are the focus of most designs.
Beautiful right white green and Ruby colour compliment the golden hue in most bangles. The golden Bangles have modern geometric designs while others focus on simplicity and minimalism. Some of the bangles can be found with pearl or mirror work. There is something for
everyone in the store so it is a must-visit if you are looking for beautiful traditional bangles.
7. Utsav Fashion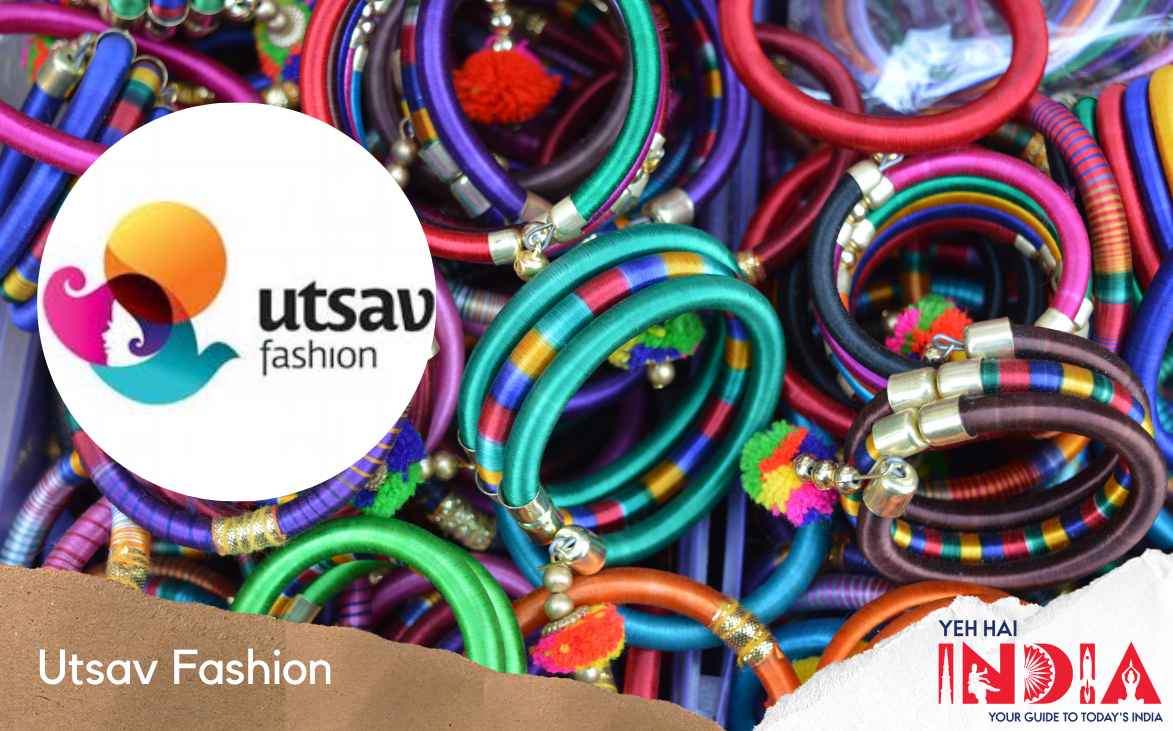 Utsav Fashion has a huge collection of bangles to choose from. All kinds of bangles— gold bangles with gemstones, glass bangles, fashionable bracelets to go with your western wear outfit are available here. Bright and vibrant colours like pink, red, blue, orange are available on the website. Metallic bangles sets are also a good option and look as elegant as glass bangles.
You may also opt for the combo bangle set in 6 different colours so that you never run out of matching bangles to go with your outfit. Traditional golden metallic bangles with white pearls look ethereal with traditional saree and stone studded bangles set with floral motifs are just as perfect. The bangles with mirror work are also very elegant and available at a decent price.
Conclusion:
So these were some of the best places to buy Indian bangles online. Each of the stores has its own specialty and unique style so you may choose according to the style that you like and require.
Also Read – Best Online Stores To Buy Indian Bridal Lehengas