'I have always loved bangles. I can't remember a time when I didn't have a bangle on.' – Padma Lakshmi
The tradition of wearing bangles in India maybe as old as the existence of Hindu religion.
In India, Bangles are meant to amplify a woman's beauty. These are counted as pivotal part of the accessories of an Indian bride and married women.
It is often worn on occasions like festivals, marriages, and usually, married women prefer wearing it every day.
Those colourful beauties are of vital importance in Indian customs.
Did you know that there is a myriad of Indian Bangles out there in the market?
From Kundan to Bengali Loha Bangles, there's a lot of variety for you to explore.
So, here's a curated list of Indian Bangles customized for you!
1. Rajasthani Bangles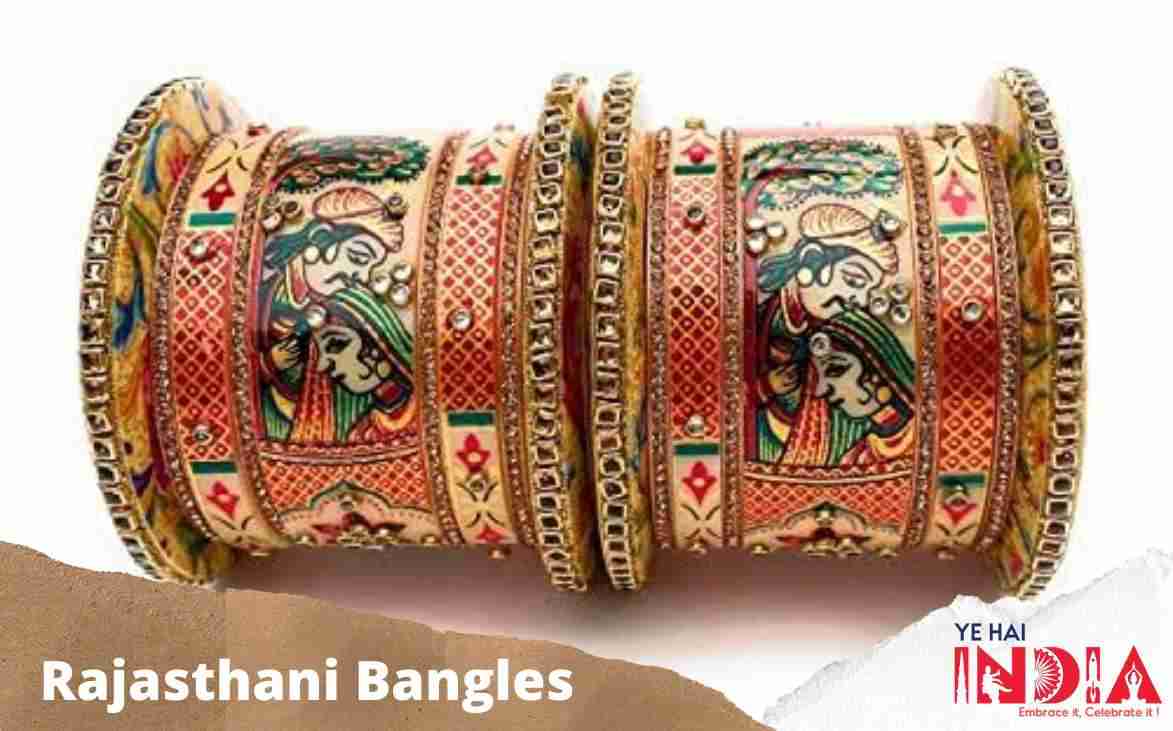 Rajasthani Bangles are diverse!
Some of them include beautiful motifs on them and are paired with Kadas.
The most prominent colours in these Marwari style bangles are white, golden, and red.
Conventionally, women wore a stack of these bangles whereas now women prefer wearing just a Kada.
a. Lakh Bangles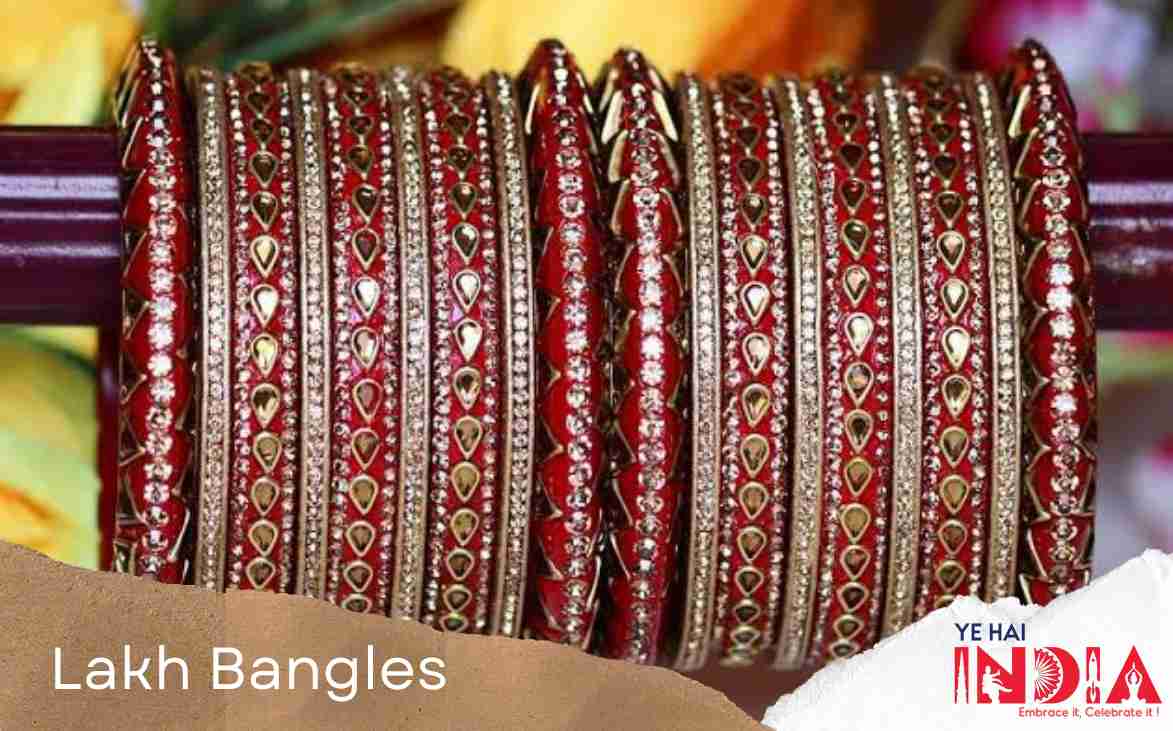 Lakh Bangles are popular in the state of Rajasthan.
They are made from a resinous substance known as lac which is secreted as a covering by the lac insect. They are found at reasonable prices in the city of Jaipur.
Lakh Bangles are available in many designs.
The most common and renowned one is the mirror work design due to its antiquity and shine.
You can pair lakh bangles with your ethnic outfits or even denim jeans and a kurta. Indo-western looks are great for office and festivals.
b. Rajputi Bangles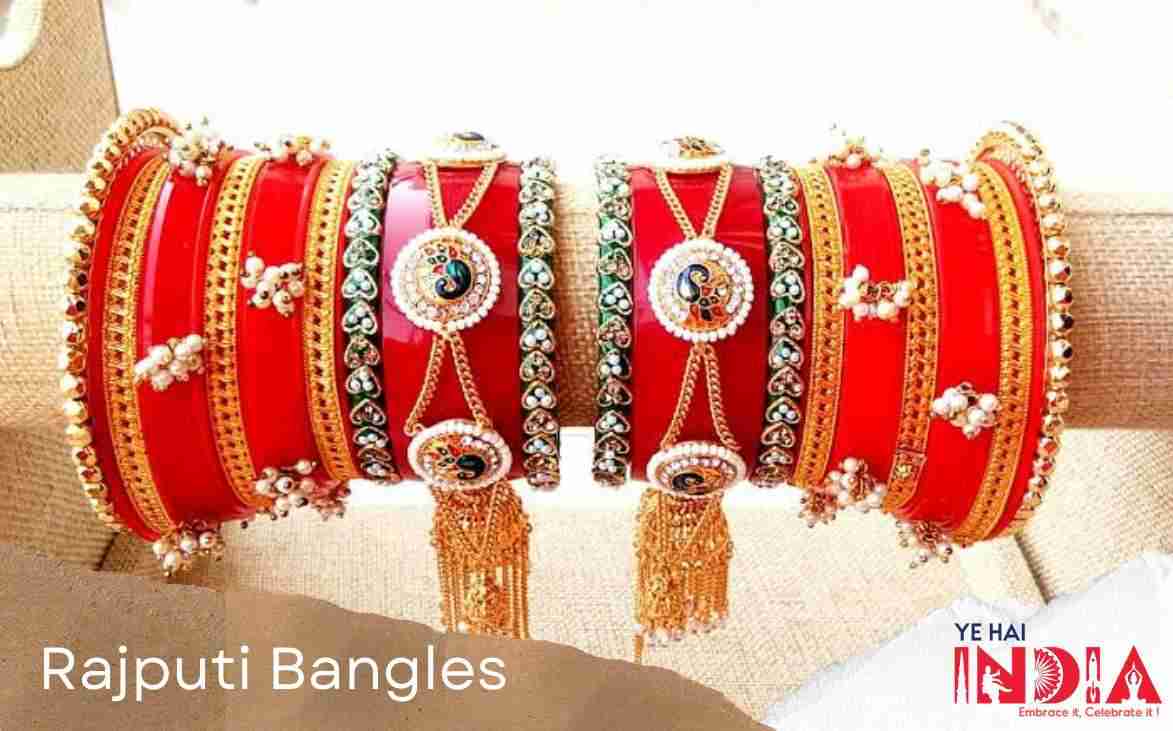 Other famous bangles from the state of Rajasthan are Rajputi Bangles and Jaipur Bangles.
The Rajputi Bangles reflect richness and royalty.
'Haathphool' is one such bangle bracelet which has a ring and a chain attached to it.
Also, there is ivory chooda that is supposed to be worn by the bride after her marriage.
c. Jaipuri Bangles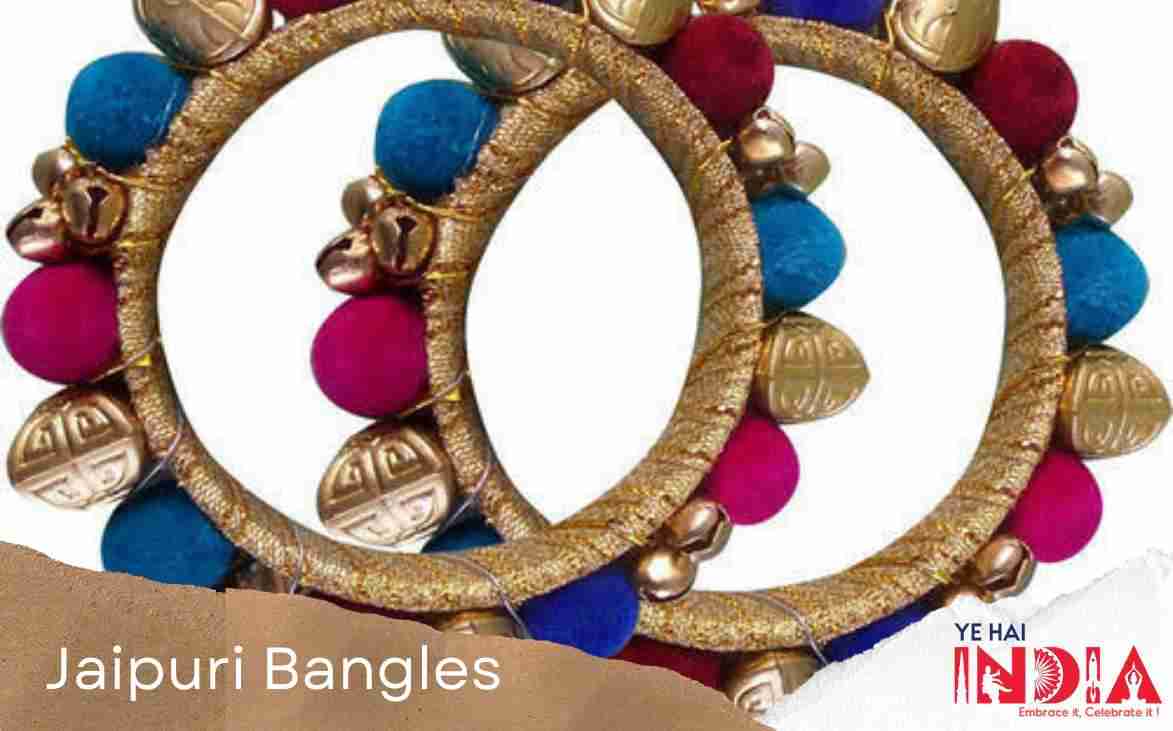 Jaipur Bangles are a more conventional version of Lakh Bangles.
They are available in geometric as well as floral patterns.
These Bangles have a lot of detailed work done on them and look absolutely gorgeous.
The next time you visit the Pink City, make sure you visit the famous Bapu Bazaar or Johri Bazaar for such stunning collection of bangles. 
Also Read – Indian Traditional Jewellery from Head to Toe
2. Bengali Loha Bangles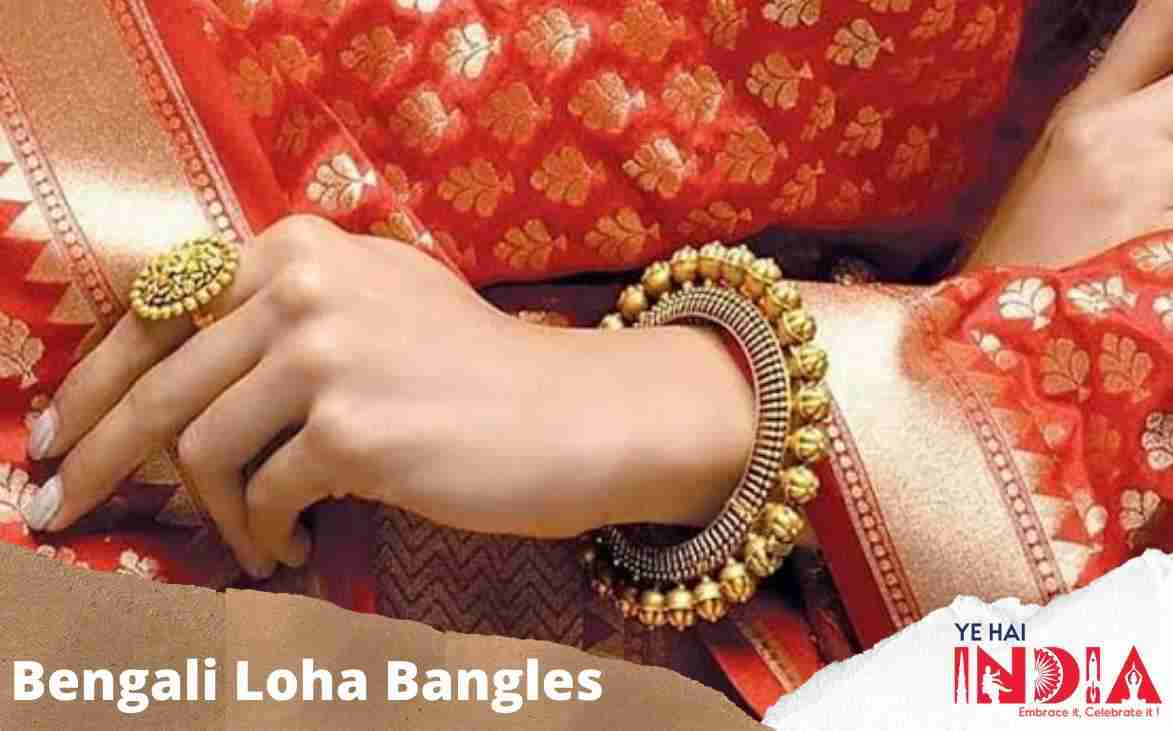 Bengali Loha Bangles are made from a blend of 'loha' and gold.
If you are someone who is not into gold bangles, Loha Bangles are just the right one for you.
They are usually open ended and can be worn on daily basis as well.
Loha Bangles are intricately designed and adorned by married women.
Also, Saankha Pola, or Pola Bangles are worn by married women.
They are a combination of red and white bangles with Pola being the red one made with red corals and Saankha being the white one made with conch-shells.
These bangles signify that a woman has been married.
A Bengali red and white saree looks absolutely beautiful with Saankha Pola bangles.
3. Kundan Bangles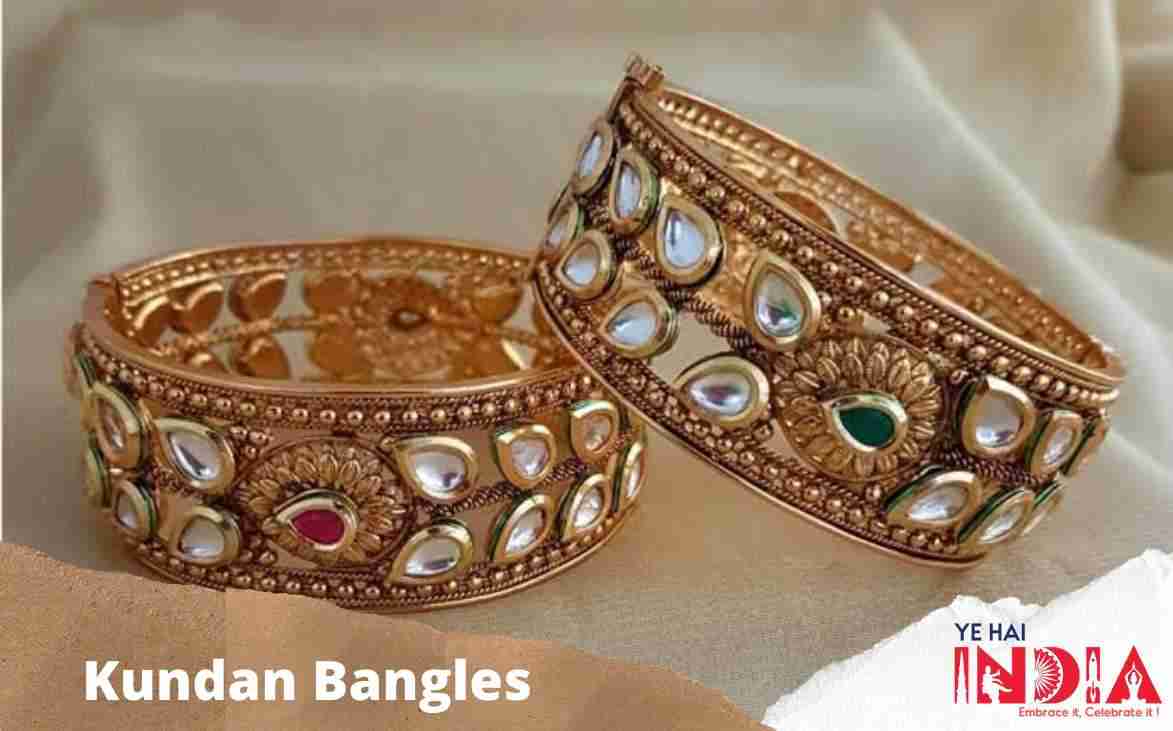 Kundan jewellery just gets more popular and beautiful every day.
One such example is Kundan Bangles.
The intricate work on these bangles will leave you stunned!
These bangles have different variants like Gold Kadas with green and red diamonds.
You can also opt for a monotone gold band with grey diamonds.
Also, Kundan Bangles are found in the Gujarat-Rajasthan reign.
If you are someone who likes Kundan Jewellery, make sure you visit the famous markets in these states.
4. Kerala Bangles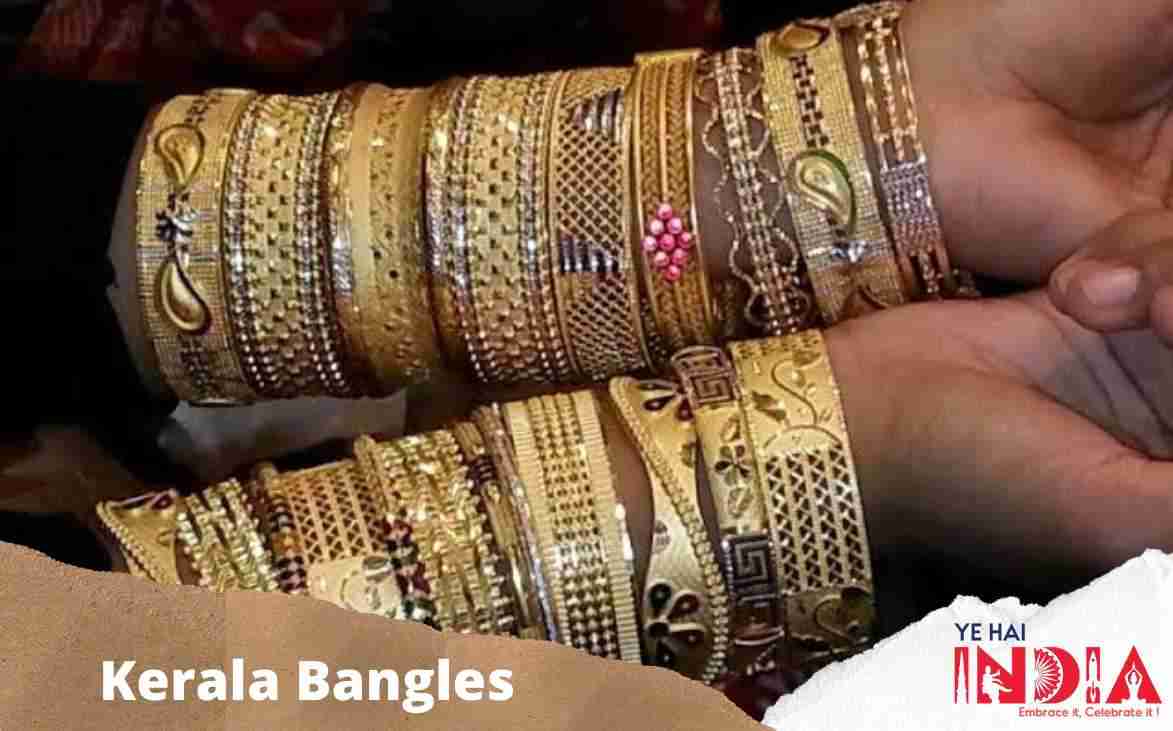 Love for Gold in South Indians is evident.
You can find each and every woman wearing lots of gold ornaments on weddings or any such occasions.
It is considered to be a symbol of pride and joy.
Kerala Bangles are made from pure gold and have one of the most elaborate designs.
From older women to teenage girls, anyone can rock and flaunt these Kerala Bangles.
a. Palakka Bangles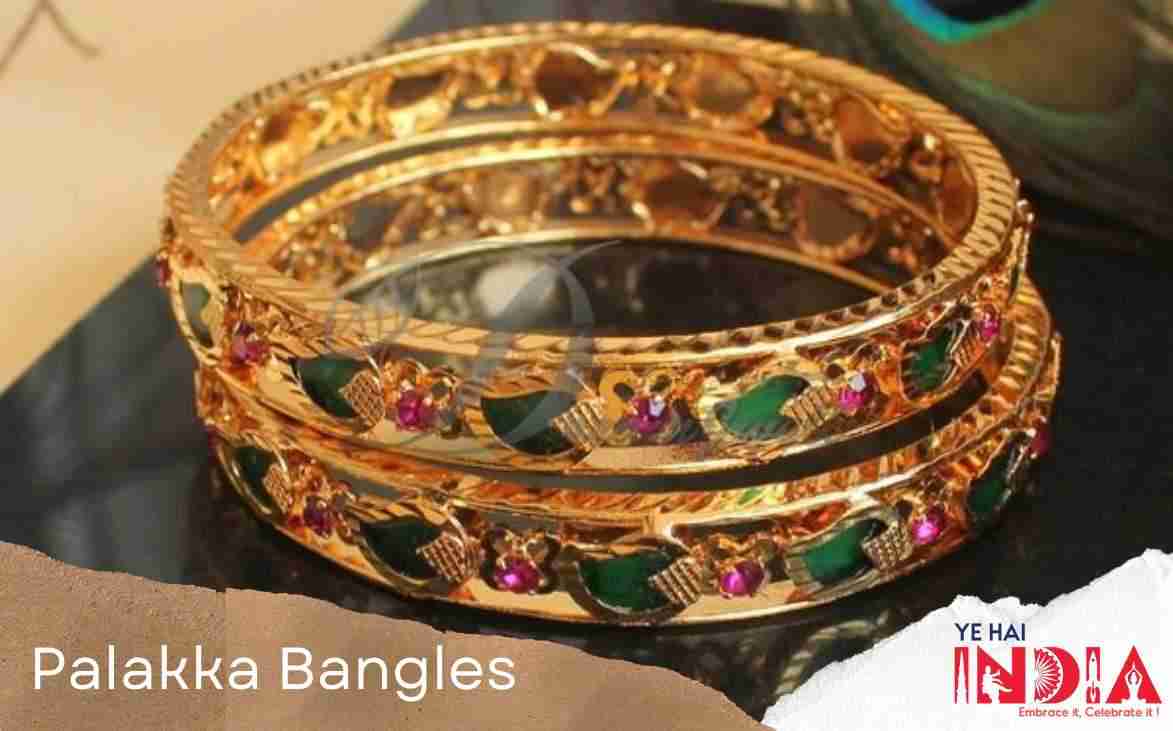 One variant in Kerala Bangles is Palakka Bangles which are gold bangles stuffed with green Palakka stones.
Sometimes, it has red and blue stones too.
The designs of Palakka Bangles are inspired from nature and one can easily notice the shape of different leaves on these bangles.
Palakka Bangles are worn by the women of Malabar in Kerala.
They are aesthetically pleasing and adds to the beauty of your outfit.
5. Punjabi Bangles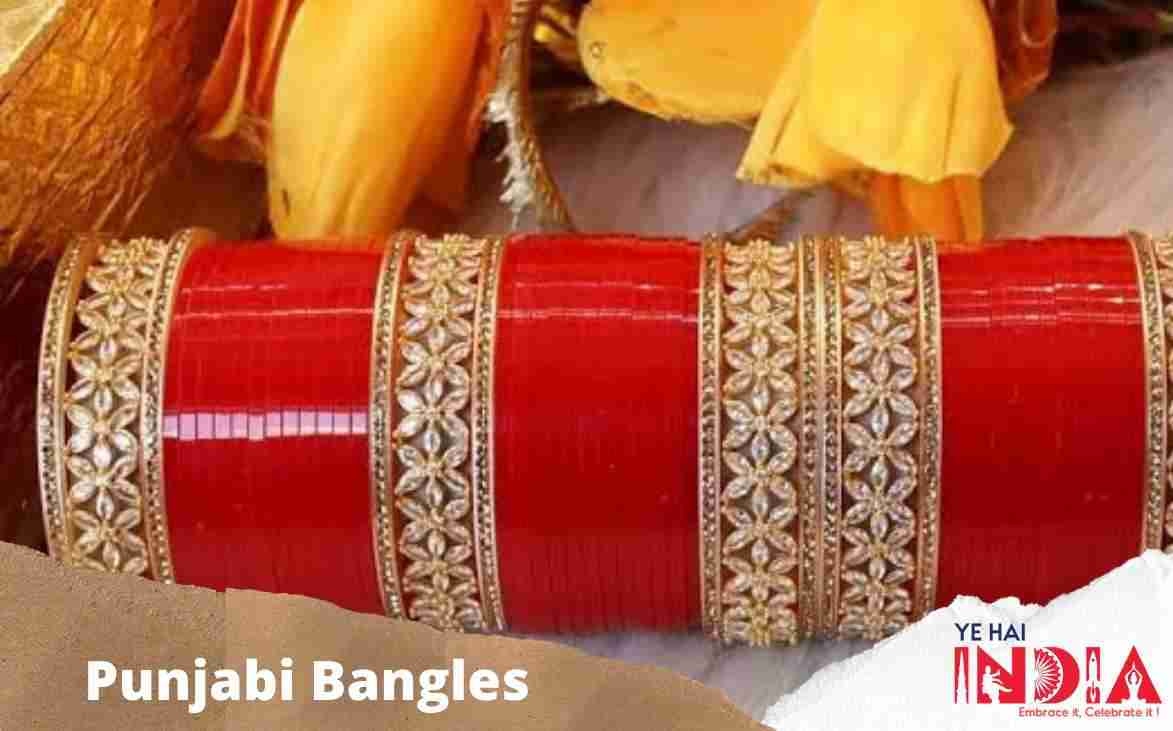 If you have ever been to a Punjabi wedding, you must be aware of their famous Red and White Choodas that they are supposed to wear even after the rituals for quite a period of time.
These gorgeous looking choodas have 'Kaliras' attached to them which are umbrella shaped hangings.
There's also a famous ritual associated with the Kaliras i.e., if the one of the Kalira falls on a bridesmaid, she will be the one getting married next.
It is all fun and games in a Punjabi wedding.
Also, you must have spotted Punjabi brides wearing beautiful pink bangles that goes well with their outfits.
6. Hyderabadi Bangles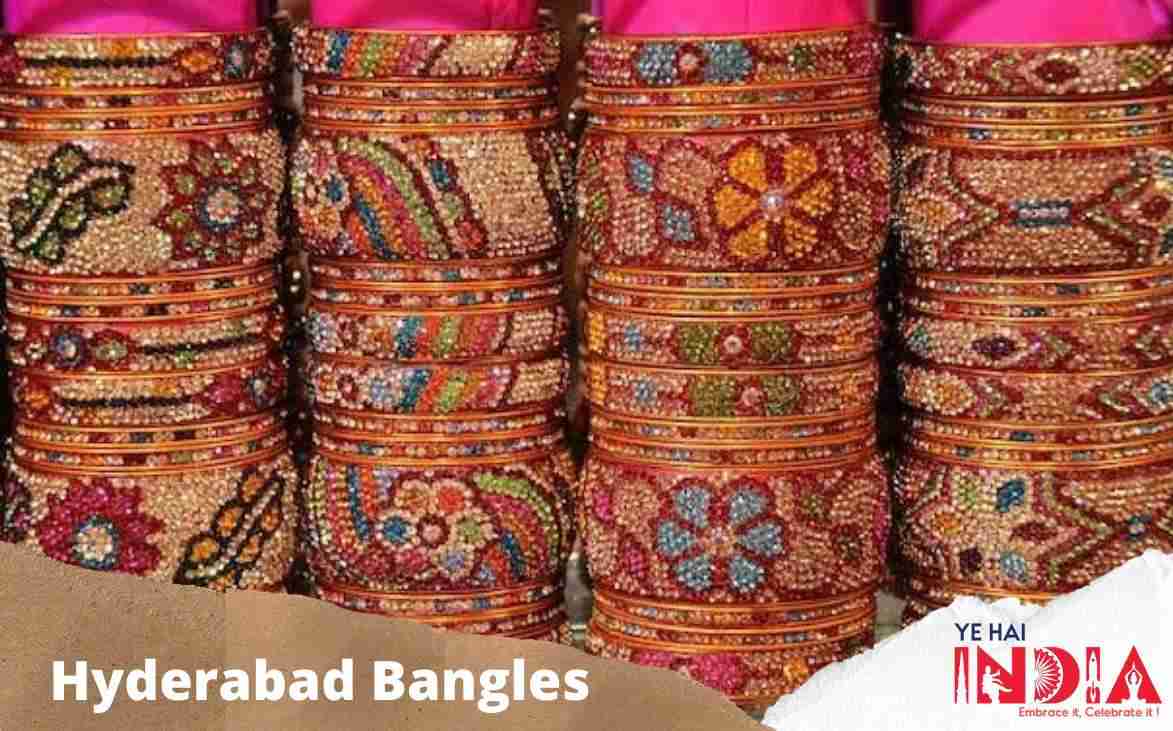 The most colourful bangles out of all are Hyderabadi Bangles.
Hyderabadi Bangles are made of glass and lacquer and a whole lot of love!
Right from traditional designs to trendy ones, you can find the one for any occasion or festivity.
These have beautiful geometric and floral patterns with white pearls embellished on them.
If you're into ethnic outfits and want a contrasting piece of jewellery, go for Hyderabadi Bangles.
Whether it is a Punjabi Chooda or a Kundana Kada, you are surely going to love them all!
Also Read – Types of Indian Traditional Jewellery for Brides and Jewellery Lovers