Managing work and life balance is no piece of cake.
With the new work from home normal, many thrive to maintain body and mind balance.
As yoga is gaining wide acceptance throughout the world, global citizens are encouraging themselves to thrive for mental and spiritual growth.
As a consequence, yoga and wellness industry is gaining high momentum in India and all over the world.
Founded with the vision of promoting wellness and the potential of Yoga, YogAmruta is one of the top wellnesses centres in India.
It provides wellness services to individuals, corporates, and institutions to balance your body, soul and mind.
Recommended Story – Top Ashtanga Yoga Practitioners/ Trainers in India
YogAmruta – About the Centre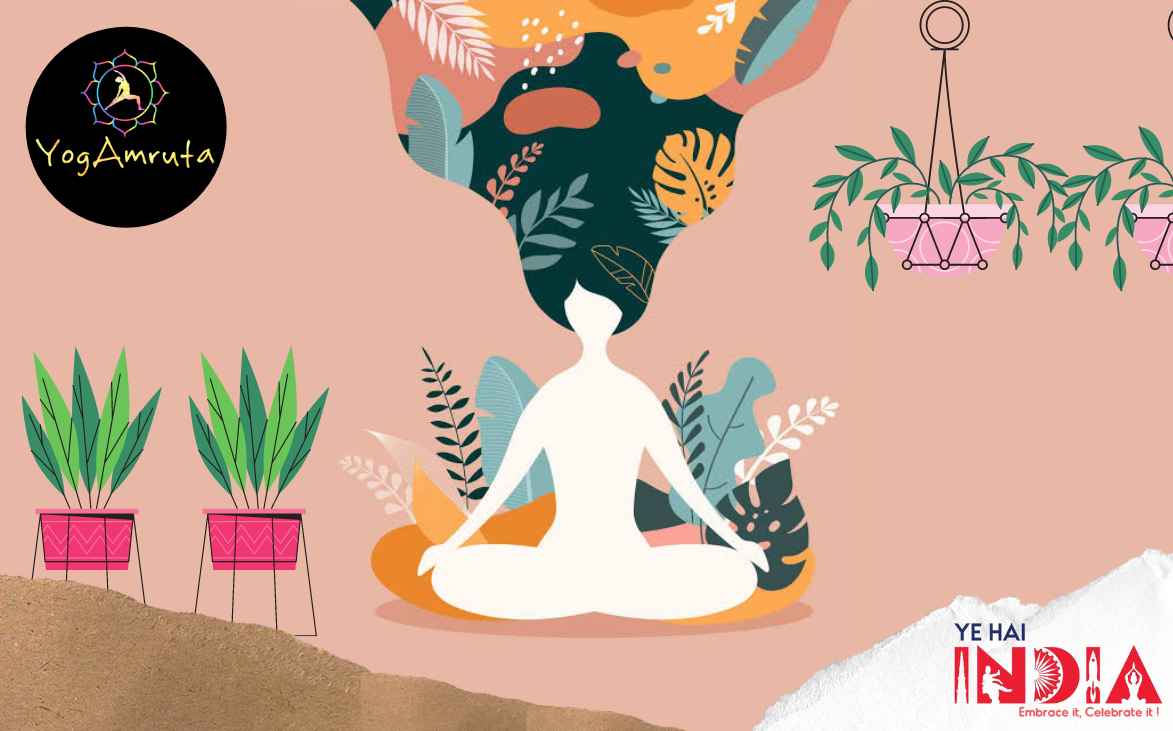 Founded in 2017, YogAmruta has a unique distinction of providing meditation, yoga, mindfulness for workplaces.
All you need is a chair at your workplace, no yoga mat, no yoga clothes and no prior knowledge of any yogic practices!
The team consists of certified yoga instructors who will bring the benefits of spiritual growth and work-life balance to your workplace.
Classes are uniquely customized and tailored to any company or individual needs that can fit in any kind of business environment.
Relaxing, yet invigorating, the center's onsite sessions are perfect for any corporate cultures.
The centre has clients from Reliance, Star Plus, Samsung, TCS, Accenture and many more!
Encrypted with the passion of physical and mental well-being, the team does not believe in rat race and does not emphasize on high promotions.
For them, prioritizing the well-being of clients and associates is important.
This helps the company to personally interact and innovate yoga.
It's not only the content but also the delivery and presentation that makes YogAmruta unique.
YogAmruta – The Founder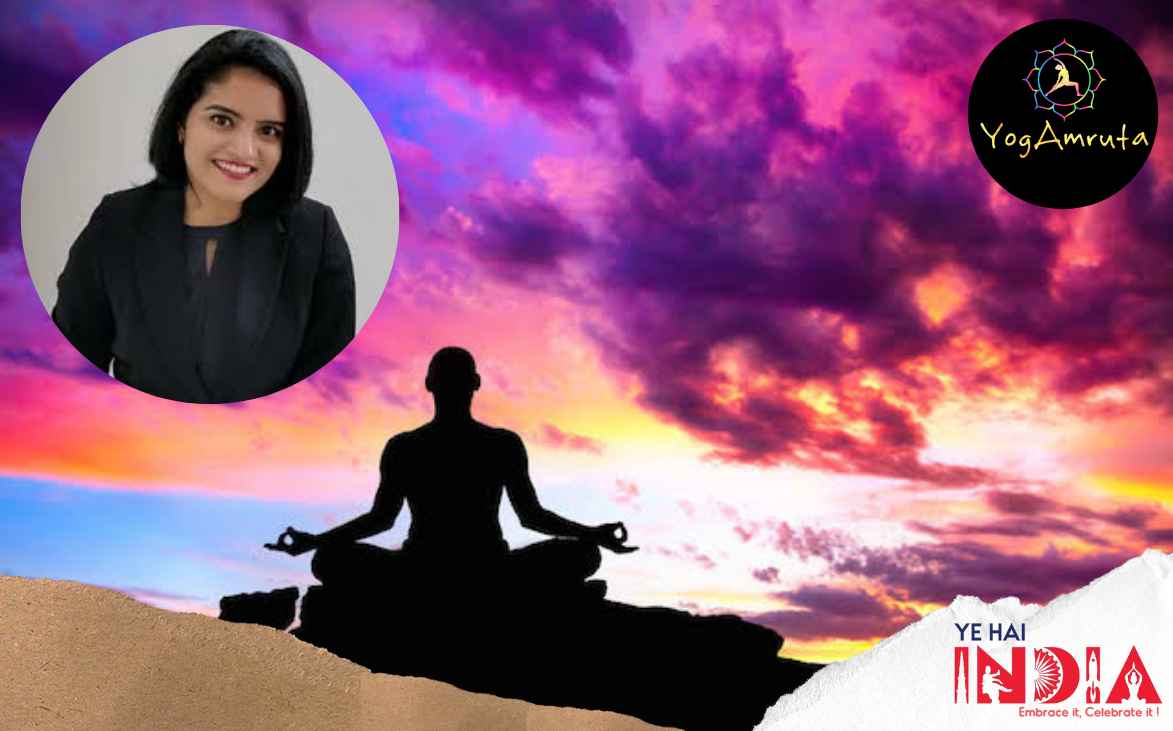 The centre is a noble effort of Ms. Amruta Deshpande Bhatia.
Since the days of higher education, Amruta was a passionate soul and did not limit herself with the mere 9-5 job.
Though she had an opportunity to pursue her post-graduation in finance, she could hardly feel any connect with the field.
Amruta pursued a Masters in Yogashastra (K.J Somaiya) and also holds a P.G Diploma in Wellness Management from Apollo Hospitals.
She also pursued diplomas in Yogic education, yoga therapy, naturopathy, Weigh training and Aerobics.
At present she possesses 10 years' experience in yoga, fitness, and nutrition training.
She also worked as a professional dancer and has also undergone training for Jazz and Ballot dance forms.
Yoga gave Amruta an opportunity to understand and simplify her life.
With the intention of spreading and sharing the marvels of yoga, she began teaching and training individuals and groups to help and guide them for a healthy and sustainable life.
Recommended Story – Top 10 Yoga Apps for Practising Yoga at home
YogAmruta – Founding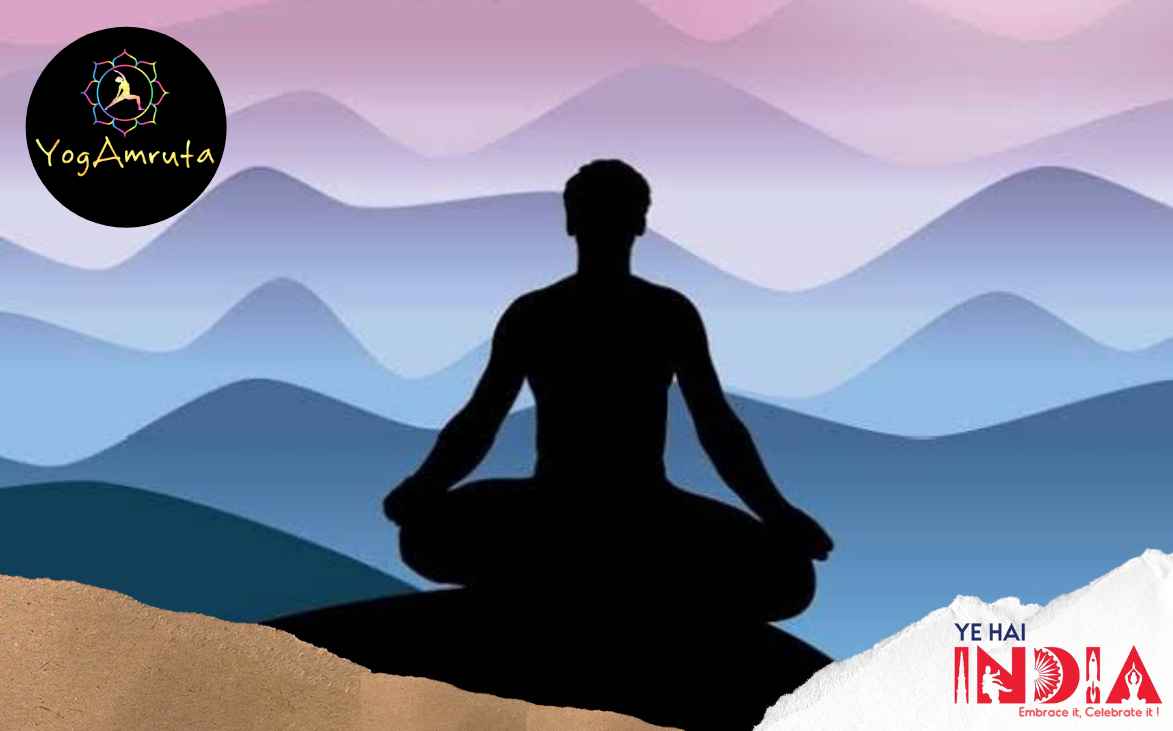 After gaining substantial experience through her masters and various diplomas, Amruta shaped her priorities to build a wellness platform that offers on-site yoga, health and fitness services to meet specific needs of diverse range of citizens.
Initially, the institute gained recognition through word of mouth and internal marketing.
In 2017, the team started to reach out to several corporates, groups, NGOs and institutions.
This kick started the functioning of the center.
YogAmruta – Services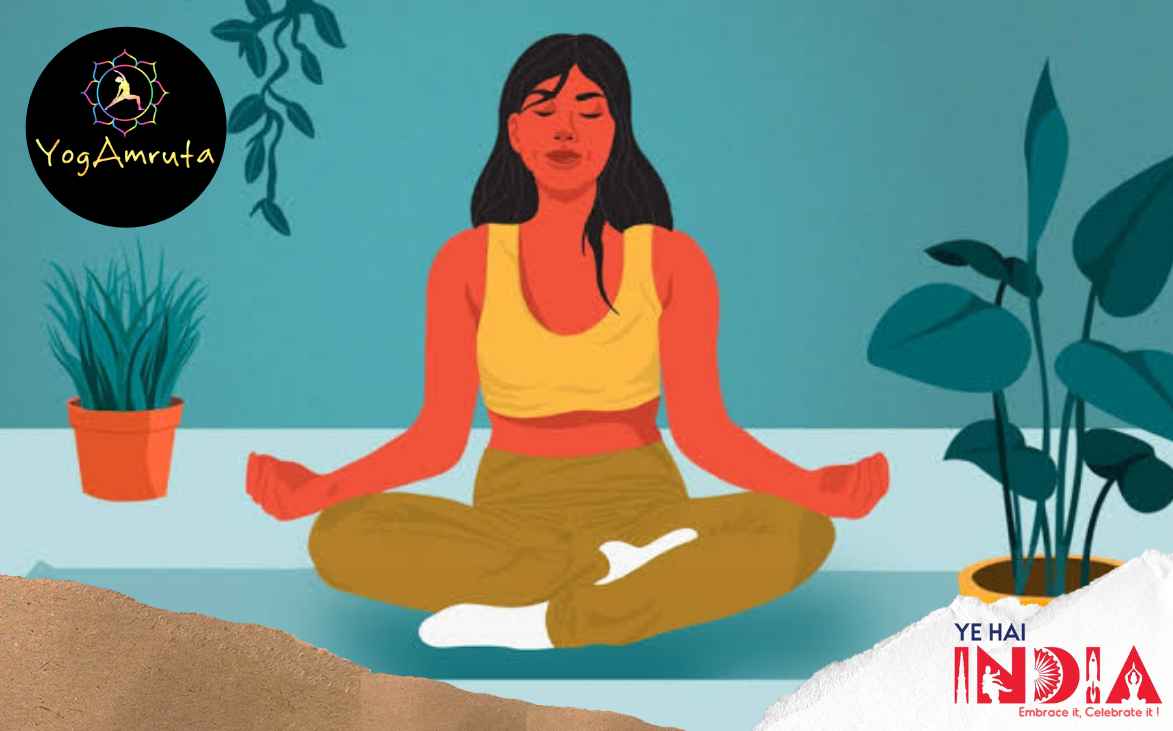 Work, Life, and Balance. It is actually that simple.
YogAmruta uses yoga, laughter, meditation, mindfulness, and life management techniques to stretch the dimensions of your body and mind.
YogAmruta has experts in postures, movements, breath, and meditation.
The centre provides Office Yoga for corporates, traditional 'hatha Yoga, power yoga, sunyata and other specialized wellness services upon request.
Aiming to help people lead a calmer, peaceful and fulfilling lives, YogAmruta promises you not only a better lifestyle but also a thriving and active leadership skill to achieve.
The experts arrive at your office and also train individuals and groups at their centre.
YogAmruta strives to make a person's experience rewarding and provides a welcoming environment free from competition and judgement.
The training is tailored and customized as per your needs and requirements.
YogAmruta operates in Mumbai and other major cities across India.
The team takes just 45-50 minutes of your office time to reset your system without disturbing your schedule.
YogAmruta – Ideating the Future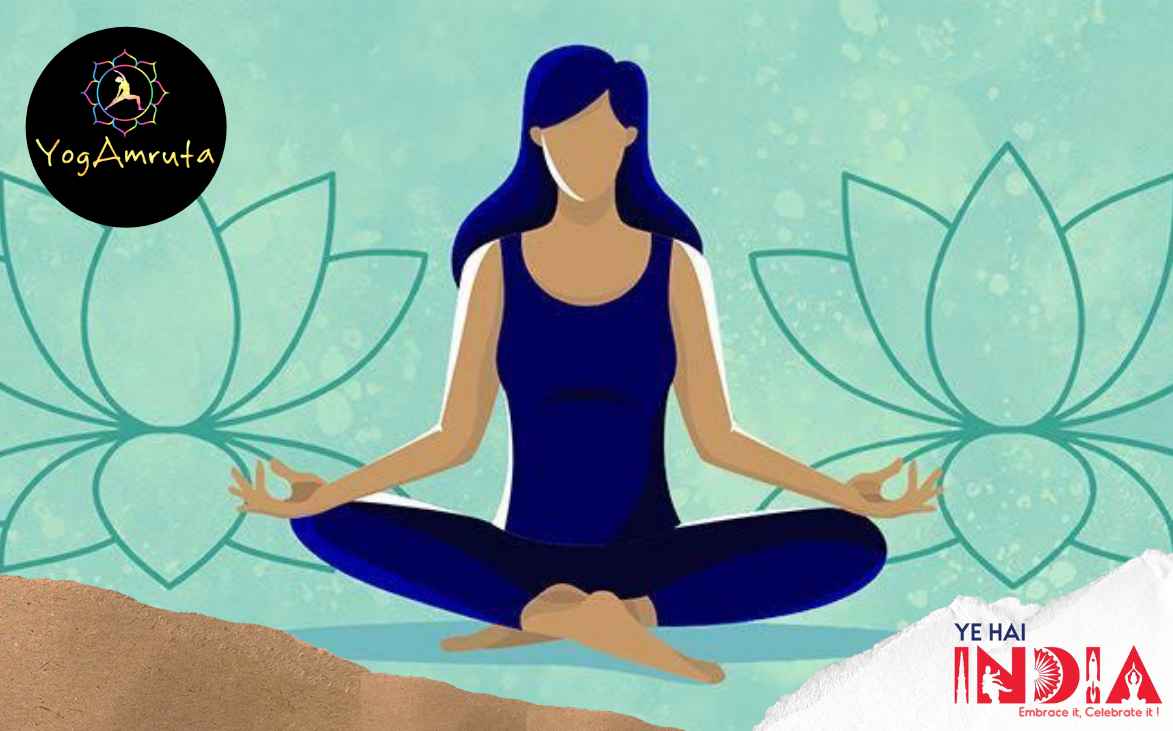 The institute initially started off with companies and organizations in Mumbai.
At present YogAmruta functions at a pan India level.
The institute is slowly expanding a phased manner and has already reached tier 2 and tier 3 cities.
With an extremely co-operative workforce, YogAmruta takes immense pride to be part of great corporate cultures.
In years to come, the team look forwards to collaborating with various wellness centers, hospitals, nutritionists, and physiotherapists.
The centre is also working on building more tools and mechanisms for building better programs for corporates and individuals at various levels.
Also Read – Yoga & Indian Culture