Mumbai – The City of Dreams as it is called by the netizens is full of hustle and chaos.
No matter how chaotic it is, there is no way to avoid the constant pressure of giving your best in your work.
However, in the midst of such a competitive atmosphere, personal life and wellbeing takes a backseat.
After all, we are psychologically more inclined to focus upon things that give us a clear sense of achievement and this achievement is often judged in numbers.
You don't get a raise when you start making a positive change in your personal life and that's why you don't care as much about it and neither is it a matter of immediate concern to you.
But life is a lot more than the monetary value that you add to society.
A well balanced and healthy personal life may not get your praises in your office but will reward you with an increased sense of happiness and well-being.
Therefore, taking care of yourself should be on your priority list. And the food you eat forms an essential part of your overall well-being.
If you survive solely on processed and junk foods then you will face a burnout sooner or later.
A balanced diet is ultimately the simplest yet the most important step to ensure a healthy life.
There is a misconception among the masses that healthy eating means starving yourself and eating food that tastes like cardboard – that is far from the truth!
A certified nutritionist will tell you that healthy eating has nothing to do with starving yourself and becoming super self-conscious.
Rather, it is about eating a balanced diet full of different food groups that nourishes your body.
However, specific people have specific concerns and a registered dietitian or a nutritionist can help you to target these specific problems through your diet and bring about the desired outcome.
Here are the best nutritionists in Mumbai who can help you achieve your health goals:
Recommended Story – Famous Top 10 Nutritionists (Best Dietician) to Follow in India
1. Nafeesa Imteyaz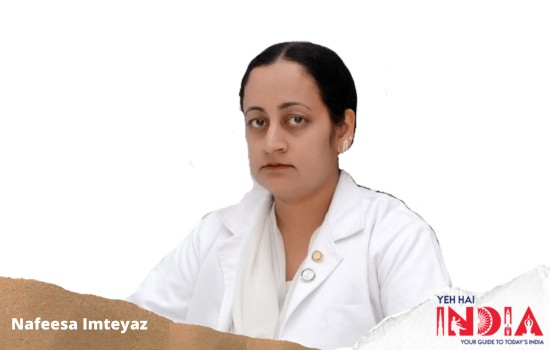 Nafeesa Imteyaz is the HOD of the nutrition department at the Fortis hospital.
She served in UAE as a nutritionist and is known to be a whistleblower against nutritional and dietary myths.
Nafeesa is known to give clear and honest advice on diet by clearly analyzing the medical history and desired goals of the patient.
She has a private clinic called "First Eat Right" and believes that most of the modern lifestyle problems can be solved with the right approach towards nutrition.
If you want the proper guidance for your health goals then she is the one!
Address: Regus, Neo Vikram, Landmark: Junction of Link Road & J P Road, Mumbai
2. Sapna Patel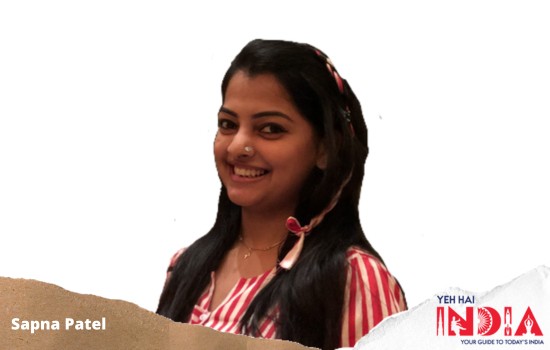 She is one of the best nutritionists in Mumbai with an experience of 9 years.
Her wellness brand "Health before Wealth" believes in the consumption of homemade traditional Indian food for a healthy lifestyle.
She has more than happy 6000 clients up to date with different issues like hypothyroidism, diabetes, PCOS, hypertension, most of which are related to diet and lifestyle.
Sapna Patel also offers a 3 months transformation plan which is economic and often preferred by many of her clients.
The meal plans are customized according to the requirement of each client.
Today, Sapna also has a huge fan following online and she provides regular diet and lifestyle tips to her followers on different social media platforms.
Address: Nutritionist Sapna, BSEL Tech Park, Sector 30A, Vashi, Navi Mumbai – 400705
3. Vinita Aran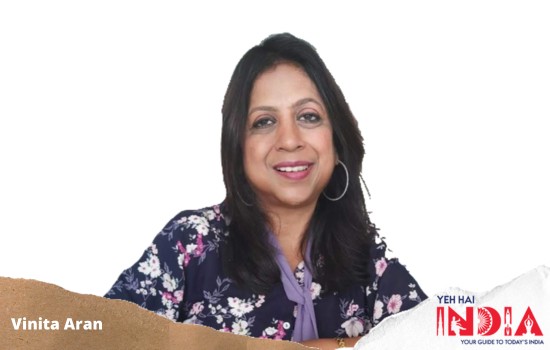 Vinita Aran once practiced as a diabetes expert and today she is known to be an expert nutritionist.
Her diets are focused on optimizing the current diets of her patients without straying away too far.
She believes traditional home cooked food is perfect for weight loss as they are synched with the weather of the specific place.
Local food is best for the optimal nutrition of a population. Her clients recommend her for her realistic and easy to follow diets.
Address: 902, Vrindavan 3, Near Saint Xaviers School, Andheri East, Poonam Nagar, Jogeshwari East, Mumbai – 400093
4. Anjum Shaikh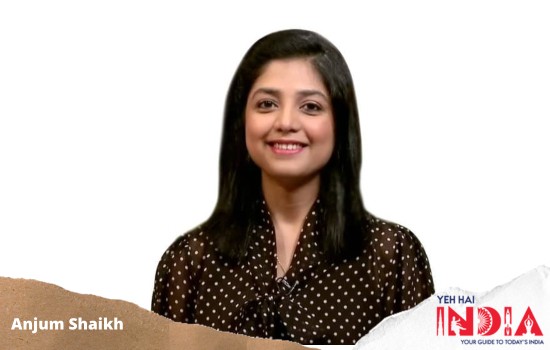 Dr Anjum Shaikh has a clinic in Andheri and specializes in weight loss and maintenance diets.
Some of her clients include A-list Bollywood celebrities whom she has assisted to get in perfect shape.
Dr Anjum works closely with her clients and understands not only the physical but also the psychological aspects that surround weight loss.
There could be many reasons why a person may be discouraged from following a healthy diet and through psychological counselling she targets these issues so that a person is encouraged to follow her diet plan.
Personal attention and education are fundamental to a successful diet plan which is why she is often sought by clients who want to achieve and maintain their fitness.
Address: The Anjum's Diet and Wellness Clinic, 510, Samartha Vaibhav, Lokhandwala, Landmark: Above Barista, Andheri, Mumbai
So, these were some of the best nutritionists and dietitians in Mumbai.
The stressful life led by 'Mumbaikars' can throw off the natural balance of life and therefore, taking extra care of diet and lifestyle is pivotal.
Nutritionists and dietitians have their own style and strategy of approaching a patient.
The diets are customized according to the needs of the patient and diet therapy is used to tackle many lifestyle-related health issues.
Moreover, many of these nutritionists provide motivation which is required to successfully implement a lifestyle change.
Also Read – Top 10 Dieticians/Nutritionists in Delhi