When illnesses become a regular occurrence or your failed weight loss attempts begin to wreck your life, a nutritionist or dietician is the best person to count on to help you explore the food options and lifestyle that promises to fulfil your health goals.
In these unprecedented times when we're all facing different kinds of issues, one of the few things we can control is our lifestyle and health. Nutritionists and Dieticians are the ones that guide us into making dietary changes to meet our daily nutritional requirements.
Building immunity is always important in times of crisis and more so during the current pandemic.
If you want help in making the right food choices to stay safe during this pandemic, check this list of top nutritionists and top dieticians who can be your guide to a healthy lifestyle.
Follow them on Instagram, YouTube or get in touch with them to get personalized plans!
1. Rujuta Diwekar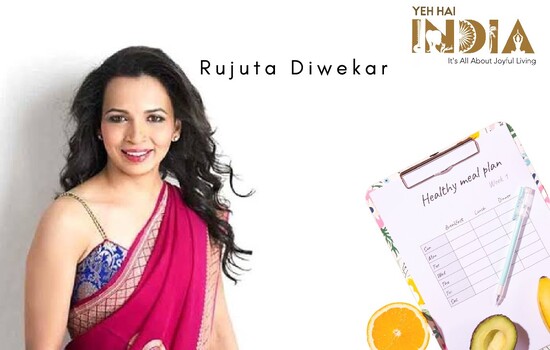 Originally from Mumbai, Rujuta Diwekar is a leading celebrity nutritionist to some of India's finest actors and sports persons including Kareena Kapoor, Alia Bhatt, Gautam Gambhir, Varun Dhawan and Harsh Jain.
Her journey started as a PG student of Sports Science and Nutrition at SNDT College Mumbai. She is one of the most famous Dieticians of the country.
A qualified Yoga expert, she believes in using 'common sense' rather than blindly following fad diets to stay in proper shape.
In a career spanning over 20 years, she has received several honours and awards for her outstanding services in sports nutrition.
She ropes in traditional wisdom in creating diet plans for each of her clients balanced with modern eating practices to suit their individual needs. A regular health contributor in various health portals, Rujuta has attended several conferences as a guest speaker to motivate people in making healthier food choices.
You can subscribe to her Social Media Channels or get more information about health & nutrition through the following:
Top Selling books: Don't Lose your Mind, Lose your weight. Don't Lose out, work out!
2. Raksha Changappa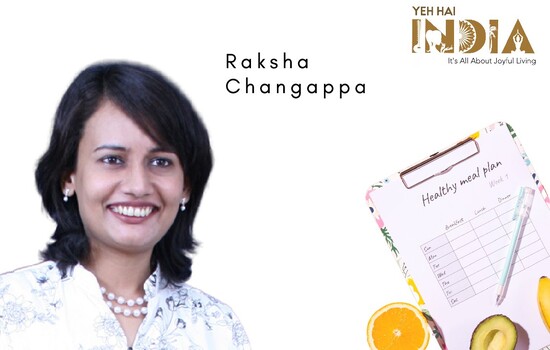 Raksha Changappa is an Indian dietician-cum-nutritionist based out of Bangalore.
She is a pioneer medical dietitian and nutritionist for complex diseases (systemic lupus erythematosus, HIV, Sjogren's syndrome, Barrett's esophagus et al) in India, since 2010.
She started her private practice in 2008 with Basic Diets like weight management, diabetes mellitus, hypertension, PCOS, before developing indigenous and pioneer protocols for managing diseases of a complex nature via medical diets.
Raksha is a celebrated nourishment creator, a nutrition panellist and a dietician respected with various honours and awards for her courage to work for those suffering from rare and challenging disorders. A multi-awarded dietitian, she has been felicitated for her accomplishments at a state and national level, (the list includes dignitaries such as the Governor of Karnataka, Mayor of Bangalore, Minister of Education for Karnataka)
An M.Sc in Nutrition from Bangalore University, this lady is definitely showing everyone a better way to eat. According to her, fresh and wholesome foods are always high on nutrition and help meet deficiencies quicker than processed foods.
3. Dr. Shikha Sharma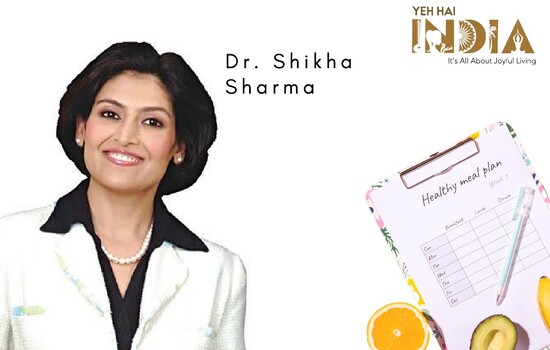 This Delhi based nutritionist has an MBBS degree and was at first an allopathic specialist yet her expanded enthusiasm for wellbeing and a healthy way of life drew her towards nourishment and preventive medication.
She has examined Ayurveda widely and set up her own centers where she analyses the clinical issues by the body constitution.
Her prescribed diet charts are co-created by her and her group of nutritionists.
4. Pooja Makhija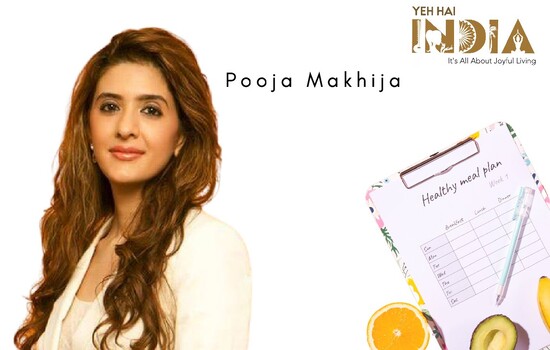 A well known face in the fitness industry, Pooja Makhija has inspired millions in choosing healthier lifestyles for complete body fitness.
Having received the honour of being the official nutritionist for Miss India contestants, she has transformed the lives of over 25, 000 people in her fifteen years journey as a nutritionist.
A regular columnist at Times Life, she serves people from all walks of life to help them achieve their fitness goals.
This celebrity nutritionist holds a Masters degree in Food Science and Nutrition from Mumbai and is currently working as a Consulting Nutritionist at Nourishgenie.
Through her carefully designed meal plans for conditions like Diabetes, Obesity, Pregnancy and PCOS, she wishes to instill the value of mindful eating among her clients to help them realize their health wishes.
5. Dr. Anju Venkat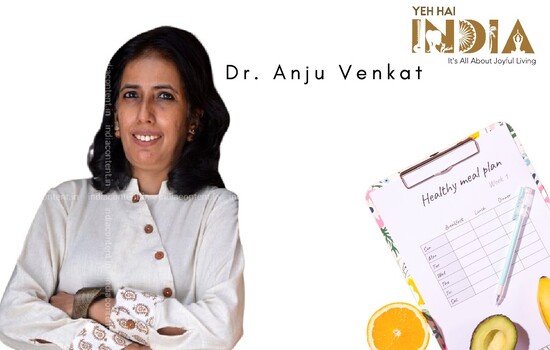 Dr. Anju Venkat is a naturopathy master and Director of Health Awareness Center, Mumbai.
She is the daughter of Mrs. Vijaya Venkat who founded Health Awareness Centre in Mumbai and created a legacy of preparing healthful meals for decades.
She solely focuses on creating awareness about different foods among her clients and guides them into creating a meal plan that suits their requirements through handpicked ingredients and recipes.
Her motto is to help her customers get the best from the foods available to them and cook them in a way that increases the nutrient output of each ingredient.
6. Madhuri Ruia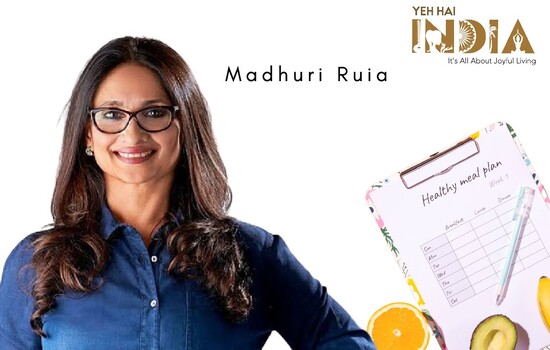 A certified Nutritionist and an acclaimed Pilates expert, Madhuri Ruia holds over 20 years experience as a nutritionist and fitness guide.
An expert Pilates trainer, Madhuri possesses all the skills to guide her clients about their diet plan and offers tips on weight loss management through balanced eating and moderate exercises.
She completed her degree in Nutrition at the American Academy of Nutrition.
Along with weight management, she offers nutrition advice for conditions like diabetes, hypertension, food allergies, high cholesterol and digestive issues.
Her area of expertise is in developing tailor-made fitness solutions assessing her client's current health status, needs and lifestyle factors.
Top Selling book: Who Stole My Calories?
7. Roshni Sanghvi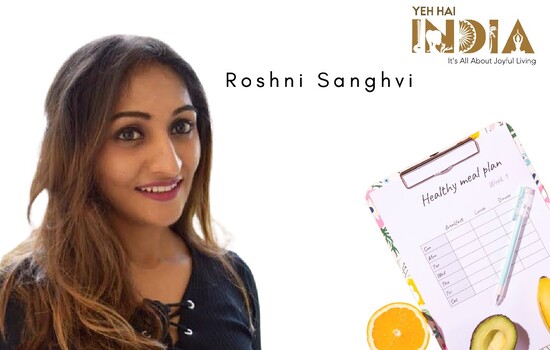 An emerging name in the health and wellness domain, Roshni Sanghvi has successfully implemented vegan diets to achieve magnificent transformations. Her own fitness transformation is an example of grit and determination needed to shed extra pounds. Having endured the struggle of being overweight, she understands the needs of the clients to offer advice on lifestyle fixes to be adopted for better health.
Roshni supports animal welfare and promotes vegetarianism in her diary-free diet plans that utilize dairy free ingredients. She's a qualified fitness trainer who likes to blend exercising sessions with vegan diets in her weight loss programs. She along with her team of experts treat every client with utmost care to help them bring out their best versions.
Checkout Roshni Sanghvi's website for more information
8. Dt. Jyoti Singh
Dt. Jyoti Singh is an authority on Nutrition and Holistic Therapies.
A University first rank holder and a double Gold Medalist, she has studied and researched Food Science & Nutrition as a major subject during her Post Graduation & Doctorate.
Having more than sixteen years of professional experience, exclusively in the field of Nutrition ,her clientele spans across the Globe.
She has authored articles that have been published in various National and International Food Journals.
Through the use of simple, easy and holistic methods, her aim is to help her clients adopt a healthy lifestyle.
It is her mission to educate people about healthy eating and living, help them sort through the ever-changing trends, and identify misinformation and misleading information.
Dr. Jyoti's Nutrition Pearls shall help you embark on this journey of Health and Happiness. You can subscribe to her Social Media Channels or get more information about health & nutrition through the following:
Books : Handbook of Nutrition and Dietitics
9. Anjali Mukerjee
Anjali Mukherjee began her own health start-up, Health Total in 1997.
An "official nutritionist" at Miss India beauty pageant for eight years, she began her clinical practice back in 1984 and holds a Bachelor's degree in Catering Technology and Applied Nutrition from the Institute of Hotel Management, Mumbai.
An alumna of American Academy of Nutrition and a Certified Functional Medicine practitioner, she has received several awards for her notable work in the field of nutrition. She is one of the famous nutritionists in India.
Her team specializes in crafting well thought out diet plans targeting conditions like obesity, diabetes, digestive issues, PCOS and Hypertension.
You can subscribe to her Social Media Channels or get more information about health & nutrition
Top Selling book: Healing With Food
10. Ishi Khosla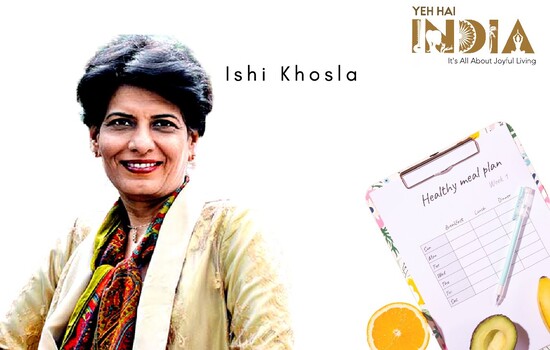 Ishi Khosla, the CEO of Whole Foods and the founder of Celiac Society of India, has been pioneering the field of nutrition ever since she started working as Head of Nutrition at Escorts.
She studied the nutrition needs of heart patients and started devising strategies to meet those needs without damaging the heart.
As a measure to educate her clients on the importance of whole grains, she launched a food store 'Whole Foods'.
Having suffered obesity at a young age, she devised her own techniques to shed weight and seeing the overwhelming results she felt inspired to make a career in nutrition.
Today, she is counted as India's leading Nutritionist with a large client base that consists of India's top-notch celebrities.
Top Selling books: Diet Doctor, Eating at work
11. Lavleen Kaur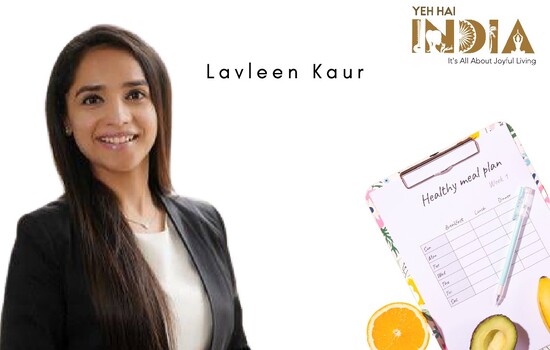 Lavleen Kaur, an emerging dietician from the City Beautiful acquired fame as the founder of Diet Insight, a diet clinic offering advice on healthy eating.
Having received ' Most Promising Youngest Dietician in North India', her expertise lies in developing personalized diet plans for her clients.
She believes in treating food with a holistic approach to reap the best medicinal benefits of each food group through customized recipes and food combinations. She is successfully helping people across the globe get over health problems like diabetes, obesity, PCOS and other lifestyle diseases through 'Diet Insight' app that aims to provide handy information on foods meant for different health issues.
E-Books: Un-junk yourself: the vegan healthy junk food guide, The 7 day Raw till 4 challenge!
12. Dt. Priyanka Jaiswal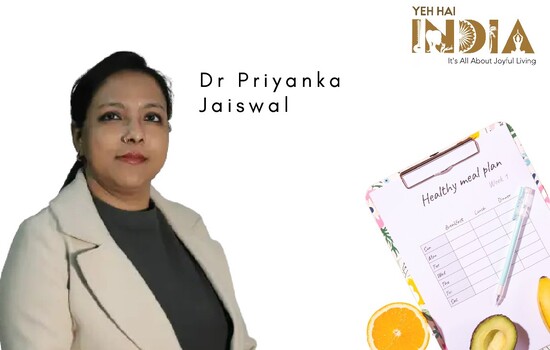 Priyanka Jaiswal is the Co-Founder and Chief Dietician at Diet2nourish, an online diet clinic based in Delhi.
She holds her Masters degree in Nutrition and Dietetics and has an experience spanning over a decade.
Her expertise lies in weight loss and therapeutic diets for patients in critical care. She creates best diet plan for weight loss that are practical and easy-to-follow, taking into account your lifestyle, habits, and preferences.
For those suffering from chronic diseases or medical conditions, she offers simple and healthy therapeutic diets.
With hands-on experience in charting out diet plans for celebrities, these nutritionists are guiding thousands of Indians to reach their fitness goals by working to improve their relationship with food.
Read Also – Indians are finally becoming Health-Conscious!