Diabetes mellitus, colloquially called sugar, is a group of disorders that lead to high glucose levels in the blood.
The food we eat is broken down into glucose molecules that are the main source of energy for our cells. This glucose is shipped to every cell in our bodies by a hormone called insulin. In a diabetic person, this hormone is either absent or not produced in sufficient quantities which leads to high blood sugar levels.
Types of Diabetes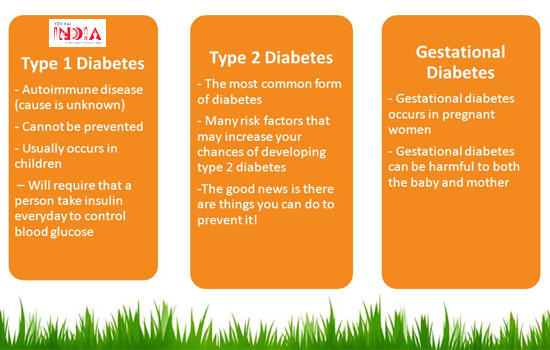 Type 1 Diabetes –
Here, the body doesn't produce insulin hormone because the cells that produce this hormone are attacked by our body's immune cells. The exact reason for this is unknown but scientists think it's either genetic or due to viral infections. Type 1 diabetes usually occurs in children and young adults. They must take insulin every day to survive.
Type 2 Diabetes –
In this case, the body slowly develops resistance to the hormone insulin and the blood sugar level gradually increases. This type of diabetes is more common and is mainly due to lifestyle factors– physical inactivity, overweight, and obesity. But Type 2 diabetes also occurs due to heredity. It is the most common type of diabetes that affects middle-aged and older people.
Gestational Diabetes–
This type of diabetes occurs during pregnancy and can be due to hormonal changes. It can also be due to gaining weight during pregnancy or heredity.
In Ayurveda, Diabetes is known as Madhumeha and its features have been explained in ancient Ayurvedic texts. As a treatment, Ayurveda speaks of many medicinal herbs, decoctions, and vegetables that help control blood sugar levels.
Recommended Story – ORGANIC FOOD – All you need to know about!
Here are some of the healthy food choices for diabetic people, as prescribed by Ayurveda:
1. Gymnema sylvestre or Gurmar
Gurmar in Sanskrit means 'sugar destroyer.' This plant has been used for centuries in Ayurvedic medicine to regulate sugar levels. In the past decade, scientists have extracted a compound called Gurmarin from this plant that suppresses sugar in taste buds thus acting as an anti-sweetener. It also increases insulin production that, in turn, reduces blood sugar levels.
2. Bitter Melon or Karela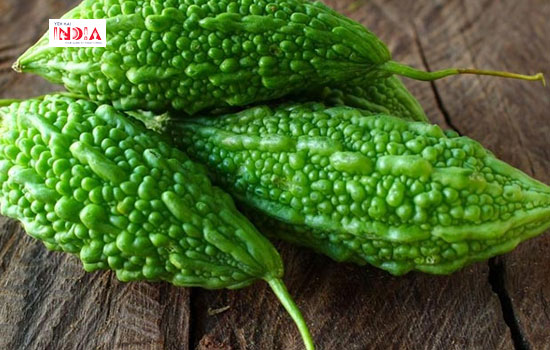 Karela or the bitter gourd Belongs to the same family as that of cucumbers. It is an uneven-textured, green-hued fruit used to make flavorful curries and sambhars. Known for its bitter taste, this plant also has 'Gurmarin' that helps regulate blood-sugar content.
3. Fenugreek or Methi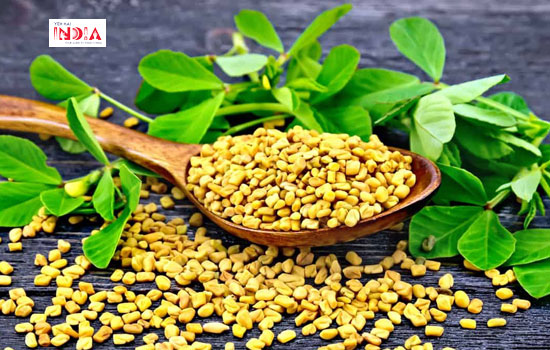 This slender shrub is native to southern Asia and the Mediterranean region. It's been used for thousands of years in Ayurveda. The seeds of this plant yield a distinct nutty taste. They are used to prepare soups where they act as a thickening agent and as a spice in many Indian dishes. Like bitter melon, methi has a slightly bitter taste thus acting as an anti-sweetener and regulating blood sugar levels. Studies have also found that methi helps increase insulin production in the body.
4. Indian Kino Tree or Vijayasar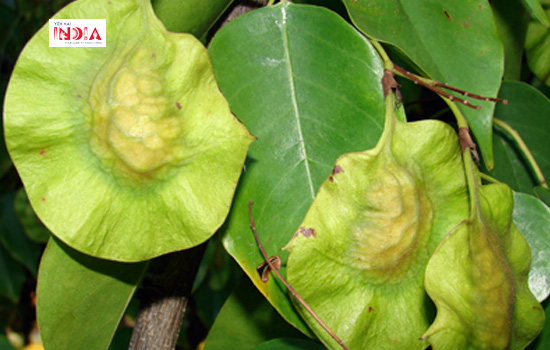 This tree is native to India, Sri Lanka, and Nepal. In India, this tree grows in the Western Ghats and forests of central India. Water extracted from its wood has been used to treat diabetes since ancient times. Many experimental studies have also arrived at the same conclusion: the wood extract reduces sugar in the blood.
5. Turmeric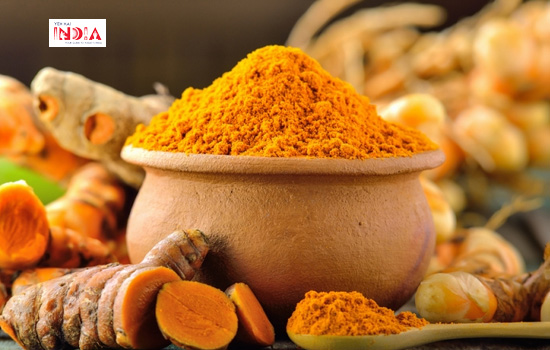 An ingredient that is a staple in every Indian household, Turmeric has been used extensively in Ayurveda to treat diabetes. The yellow powder extracted from its roots has many medicinal properties that scientists have recently uncovered. One among them is its anti-diabetic property. Turmeric has a compound called curcumin that decreases blood glucose levels. It also decreases the cholesterol levels in the liver that improves kidney function.
6. Tinospora or Gurjo/Guduchi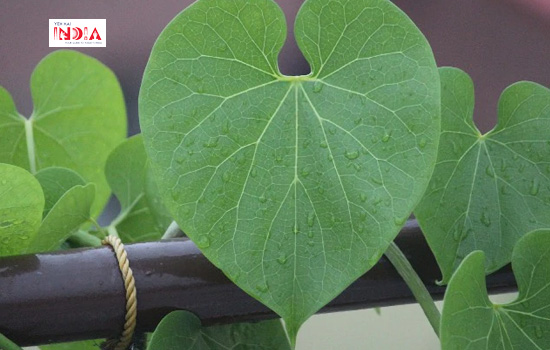 This climber has large heart-shaped shiny leaves and is native to India, Myanmar, and Sri Lanka. Its stem and root are traditionally used for treating diabetes. Scientifically, the plant extracts increase insulin secretion in the body thereby controlling blood sugar levels.
Recommended Story – Alternative Medicine In India: The History And Science of AYUSH
7. Neem
Neem or Margosa tree is revered and worshipped in the Hindu culture. The leaves, bark, and seed oil are all used in Ayurveda, Unani medicines to treat many ailments. According to a 2013 study, the thin, spiny-edged leaf extracts have significant anti-diabetic properties. To consume Neem, you can either boil the leaves in water and drink it twice a day or chew the leaves themselves.
8. Holy Fruit Tree or Wood apple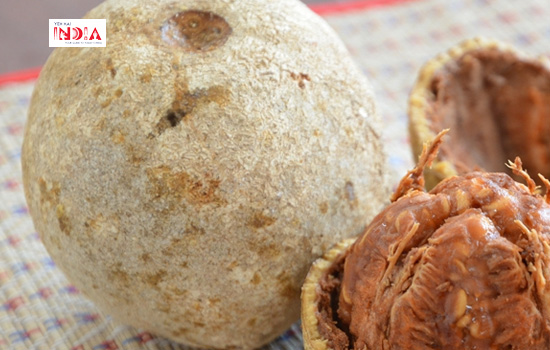 Commonly known as Bilwa or Bael, this tree is indigenous to the Indian subcontinent. Its leaves and fruit extracts have been extensively used in Ayurveda due to their antimicrobial, antifungal, and antidiabetic properties.
To get the best use of this plant, you can boil the leaves in water and drink it 1-2 times a day or cut open the fruit and soak it in water to make sharbat.
9. Ivy Gourd
Also called scarlet gourd or tindora, this tropical vine is found in southern India, Sri Lanka, Malaysia, and sub-Saharan Africa. The leaves and fruit of this plant have been used by Ayurvedic physicians to decrease sugar levels in the blood.
The short, stout fruits can be eaten raw or can be used to prepare savory dishes.
10. Pomegranate
This many-seeded, red-berried fruit tree is found in Asia as well as Mediterranean regions, South Africa and China. While Unani literature recommends its flowers, many formulations in Ayurveda use its seeds to treat diabetes. However, scientific studies show that both the seeds and flower extracts reduce sugar levels effectively.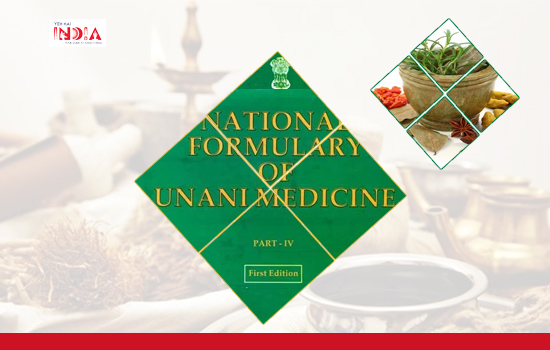 While multiple medicinal plants are used extensively in Ayurveda, Unani systems of medicine, their effects and importance are slowly coming to light in recent decades. It should be noted that these plants and their extracts may be used in addition to western medicine. As Debasmita Bhattacharya writes, alternate medicine is not a substitute for western medicine in case of a serious disease. Please consult your physician before trying these remedies.
Also Read – Best Indian Diet Plan for a Healthy Life