It is of utmost importance to understand our body, its needs and the environment we live in to design the perfect diet plan for a balanced and healthy life. A perfect Indian diet plan is one that takes into account the food we cultivate, the climate we live in and the seasonal requirements of our body.
In this article, let's delve into how to balance our cravings and include the right food items at the right time to improve our lifestyle.
Once upon a time, 'working' and 'walking' were living happily until the sedentary lifestyle made an entry. Chances are that you're reading this while lying on the bed or perched in a comfy chair!
Unfortunately, the price of sitting too much is what we are paying now. According to a report by WHO, 73.9% of teenagers in India are classified as "physically inactive''. Another survey by the Indian Council of Medical Research (ICMR) revealed that around 54.4% of people were found inactive during a study in 2018.
Recommended Story – Keto diet becoming famous in India- But is it safe?
What is a Sedentary Lifestyle?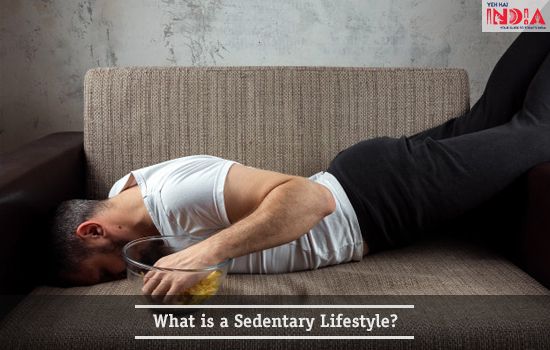 A sedentary lifestyle is a dangerous form of physical entrapment where people spend most of their hours crunched on a couch or bed. It's an inactive lifestyle with a lot of sitting and lying down. Thanks to the cubicle work culture, corporate chaos, and binge-watching.
Stranded in 2020, for most of us sedentary life has become a new normal inviting a horde of diseases like:
Cardiovascular disorders
Fatty liver
Diabetes
Obesity
Respiratory disorder
Hypertension
Depression, etc
Though we can't evade this style out of our lives anytime soon, our diet can ameliorate the situation. With a healthy Indian diet, individuals can do justice with mind and body, heart, and soul to outturn the adverse effects of this sealed mode of life.
Recommended Story – Top Weight Loss Diets In India
If you or your near one is a victim of leading inactive life, check out the following Indian diet options to stay hale and hearty:
Breakfast
This is the most important meal of the day and don't you dare not skip it!
To initiate a healthy morning routine, consider incorporating nutritious drinks into your daybreak ritual.
For instance, you can begin with a glass of warm water blended with a mixture of honey and lemon juice. Alternatively, you may opt for cumin-soaked water or mint-infused water.
These choices serve to facilitate a wholesome start by aiding digestion and preparing the gut for the day ahead. These drinks are designed to improve and purify the gut, while simultaneously providing nourishment through detoxifying properties.
By embracing these rejuvenating beverages, you can contribute to a revitalized and well-nourished digestive system.
After half an hour, you can have any of the following options to break your fast: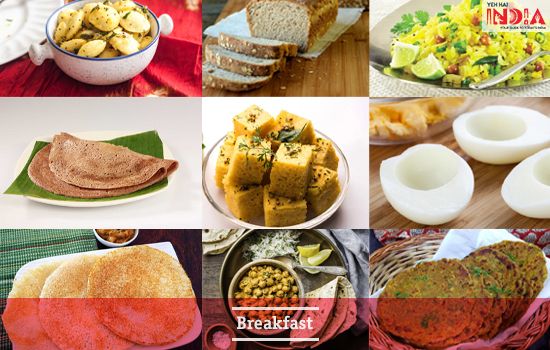 2 Idlis with Sambar
Multigrain toast with Hummus or Beans on the top
Poha with boiled veggies
Multigrain paratha with Beans and Curd
Low-calorie Dhokla or Cheela
2 boiled egg whites and fruit salad
Dalia porridge
Ragi or any Pulse's Dosa with Sambar
Indian cuisine presents a vast array of breakfast options to choose from. Nevertheless, the focus lies in selecting dishes that are rich in protein while being low in carbohydrates and fats.
It is important to note that while fat is not inherently detrimental to our health, excessive fat consumption should be avoided.
Incorporating healthy fats such as ghee and olive oil can be beneficial for a well-rounded diet. These fats can contribute to a balanced and nourishing meal while providing essential nutrients.
Striving for a breakfast that is high in protein and low in carbohydrates and fats, with the inclusion of healthier fat options, allows for a holistic approach to maintaining a nutritious diet.
Lunch
Indian homemade lunch provides the best diet considering a sedentary lifestyle. With every meal, you should ensure it contains the optimum amount of proteins, vitamins, minerals, and fibre. Some of the easy-to-make yet tasty lunch options you can gorge on are: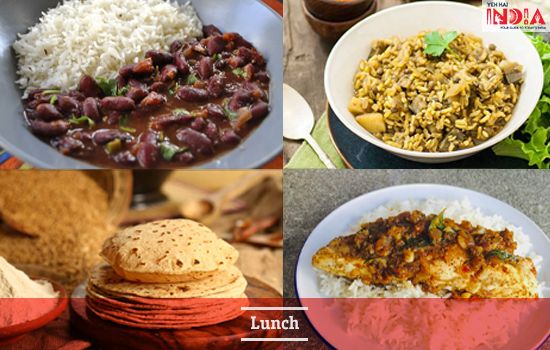 1 Chapati with a protein source (beans and pulses, chicken, paneer, soy, etc) with sauteed veggies 
Rajma rice with curd
Brown rice with dal
Multigrain roti and chicken curry
Rice and fish curry
*Including vegetable salad in lunch is essential 
Incorporating these food items into your diet not only provides essential nutrition but also helps reduce the accumulation of fat in adipose tissues resulting from a sedentary lifestyle.
Lunch is traditionally considered the most substantial meal of the day, and it is important to focus on maintaining low carbohydrate content while ensuring high protein and fibre intake.
Including a vegetable salad comprising ingredients like cucumber, lettuce, and carrot can enhance the nutritional value of your lunch, contributing to a well-rounded and healthy meal plan.
Opting to have lunch before 2 pm is highly recommended for maintaining fitness. It is advisable to consume meals in smaller portions, allowing for better digestion.
Avoiding immediate water intake after lunch is crucial, as it can hinder the digestion process and potentially lead to various other health issues.
Snacks
If you are the one who is a victim of work-from-home or simply a binge-watcher, quit the junk food habit by making healthier snack choices. Tasty yet healthy snacks reduce bingeing and manage hunger.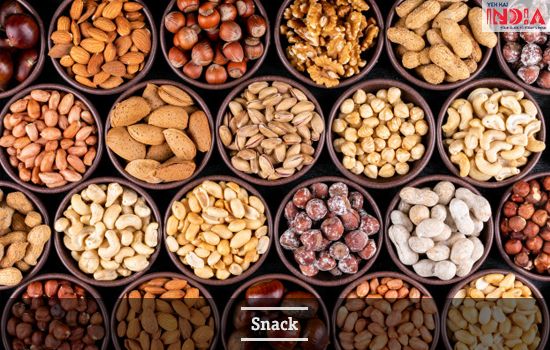 You can consider the options mentioned below or something similar to this to satisfy your hunger satiation and curb the calorie count.
Walnuts and dates
Almonds and buttermilk
Multigrain khakras
Sugarless tea or black coffee
Roasted chana
Fruit bowl
Sprout salad
Seasonal fruits
Makhana
Unsalted and Unbuttered popcorn
You can add a lot more varieties to your snack and space out the meals, having 2 small snacks is a wise decision. Lastly, avoid processed food to save your heart.
Recommended Story – Top Organic Milk Brands Across India, Offering Doorstep Delivery
Dinner
Is dinner your biggest meal of the day? If yes, you are doing it wrong. To defy the odds of a sedentary life, keep your super light. Having a light dinner ensures easy digestion, clear bowels, and a healthy you!
However, make sure to eat your dinner two hours prior to bedtime because at night metabolism slows down, unlike daytime. On that note, here are the healthy dinner options you can opt for: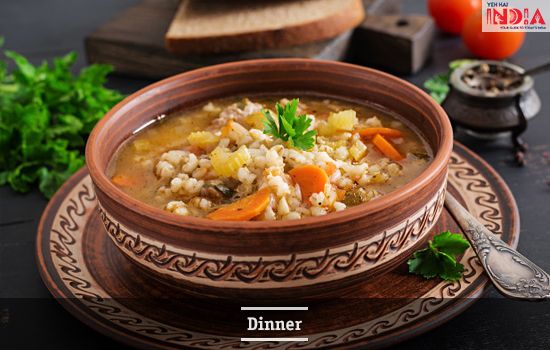 Vegetable/ chicken soup
Lemon brown rice
Roti and chana masala
Lentil pancakes
Palak chole and brown rice
Roti and mix veg
Plain dosa
Moong dal khichdi
Vegetable soup
Moong dal soup
Dal and rice
To stay fit and healthy and cut down on the adverse effects of being physically ideal, you have to give up the bad habit of late-night cravings! Once dinner is done, the next meal will be once you complete your beauty sleep.
Think Indian food and people are conditioned to assume all things spicy, greasy, and indulgent. Being a little mindful of the calorie intake and other aspects of micro and macronutrients, eating Indian food is the best way to improve your diet without breaking a sweat.
But Why an Indian Diet Plan?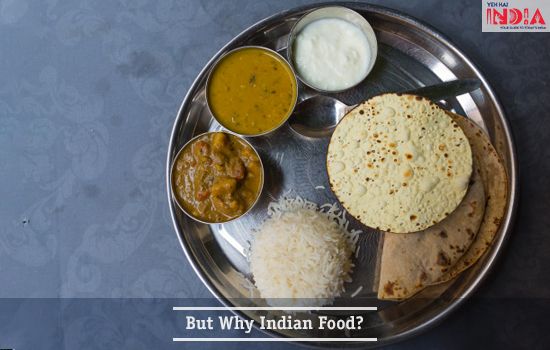 There is a prevalent misconception that fancy foods are suitable when it comes to creating a healthy diet chart. However, people are not aware that it's always easier to lose weight and stay fit with food that they are accustomed to eating since birth.
Moreover, Indian meals apart from being balanced can be cooked in various ways using spices like cinnamon, cardamom, turmeric, ginger, and leaves to give the taste buds the ultimate treat. Curating an Indian diet plan from the given options will maintain a calorie count of approximately 1600 to 2000 calories which seems perfect for a sedentary lifestyle.
Recommended Story – Top Organic Food Brands Available in Your City
What not to Eat?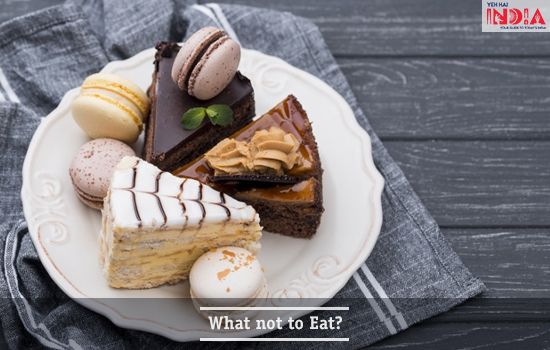 Carbohydrates and fats are the landmines to your healthy lifestyle. Therefore, be cautious to avoid such food items. Some of the strictly banned items from your list should be:
Sweetened soda, aerated drinks
Trans fats and refined grains
Pastries and cakes
Oily and fried food
Desserts and candies
P.S. You can have anything and everything on your cheat days!
Move Your Body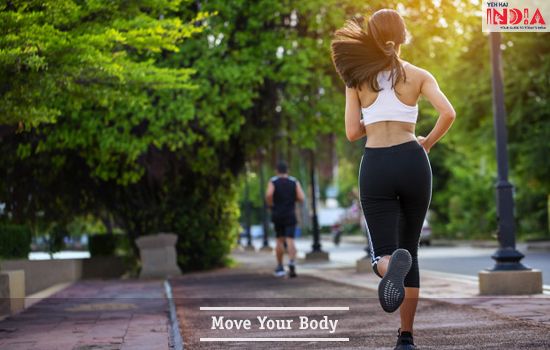 Apart from curating a balanced Indian diet plan, you need to get habituated to physical activities. Sometimes, a sedentary lifestyle may not be a choice if you are entrapped in white-collar work culture. However, with a little time and loads of enthusiasm, you can manage to move every day.
Walk for 5 minutes at an interval every 2 hours
While talking over the phone make a habit of walking around
Do spot jogging and high knees
Enjoy a 20 minutes dance workout from YouTube
Being sedentary is the least healthy way to live. However, adhering to nutritious food and physical activity can bring a huge difference. Consider all the facts discussed, and get started on an Indian Diet Plan designed specifically for you!
ALERT: Drink at least 3 to 4 litres of water. Trust us, it helps!
Also, Read – Famous Top 10 Nutritionists to Follow in India