If there's a childhood staple we've all grown up with, it has to be milk. Here, we bring to you the best organic milk brands in India that are healthy and truly nutritious to consume.
Milk is one of the top most consumed products globally with high nutrients such as Calcium, Phosphorus, Vitamin B, Potassium and Vitamin D along with being a rich source of Protein. We've all been taught that the consumption of milk helps in strengthening bones, preventing osteoporosis and maintaining weight.
Unfortunately, what milk we consume thinking it has healthy properties may actually be an adulterated sample, which could lead to health issues.
The Union Minister for Science and Technology Mr Harsh Vardhan confirmed in the 2016 Lok Sabha that
'two out of three Indians drink milk adulterated with detergent, caustic soda, urea and paint'.
The common adulterants were recorded as detergents, urea, glucose and powdered milk and in the worst cases, there was also sewage water, bleaching agents and shampoo. The ultimate result of it is deadly issues being developed over a period of time. This is something, we wouldn't wish upon anyone.
Once there was awareness of this subject, people started paying attention to these facts and potential dangers. With that, the birth of 'Organic Milk' took place in our beloved country, India.
What is organic milk?
Organic Milk in simple words means 100% pure cow milk, fresh from "farm to table". When cows are fairly treated on the farms, it increases the quality of their milk. Reviews suggest, even the taste of the organic milk is much better and can be easily identified as different from the usual adulterated milk.
These cows are pasture-fed and roam freely in organic farms without fearing malpractice. They grow naturally and the way they are supposed to. The cows are not injected with any hormonal injections to change the yield of the milk.
The farms on which they graze are purely organic without any chemicals and pesticides on them. Few of the farmers feed the cows with organic fodder to supplement their needs.
This means that there is zero human touch in the whole process, so there is no chance of cross-contamination and no need for any chemical preservatives too.
What are the benefits of organic milk?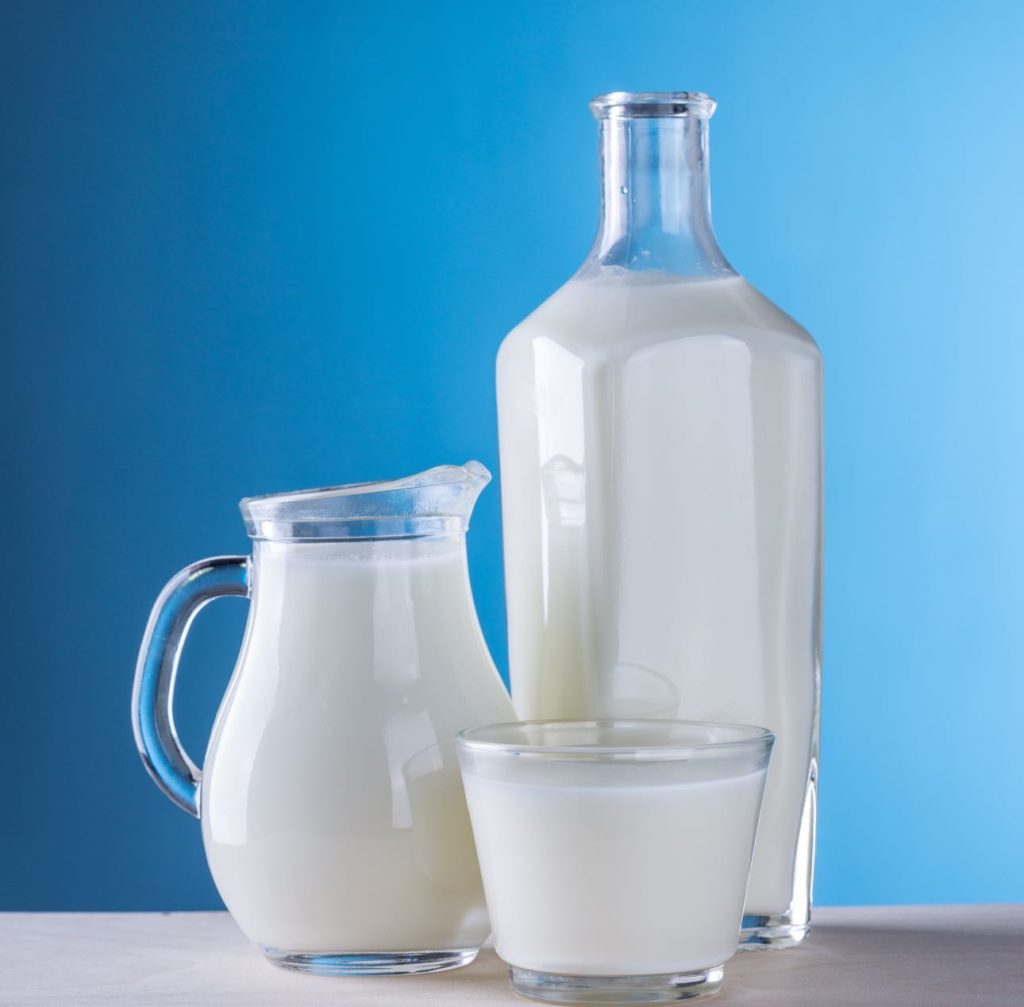 There is no other way we can stress the key benefit that Organic Milk provides, which is being completely adulteration-free. There are many other benefits too, such as the following.
There is an improved level of proteins.
The fatty acid profile of this milk is different than usual milk.
It is rich in Omega-3 which helps prevent cancer, arthritis and numerous heart diseases.
There is Conjugated Linoleic Acid present, which helps reduce cholesterol.
Why choose A2 over A1?
Milk contains important proteins with two variants – Casein and Whey. A1 and A2 are the two types of Beta-Casein; while A1 is the one found in the manufactured pouch milk, A2 can be found in many desi cow breeds, buffalo and goat milk.
But why do we prefer A2 over A1? Because the A1 protein causes bloating, discomfort and diarrhoea. It can even cause issues with brain functioning and trigger Type 1 diabetes. While A2 milk is not appropriate for people with lactose intolerance, it helps you if you have minor discomforts.
Now that we have pointed out the benefits of Organic Milk, the following is the list of Top Organic Milk Brands in India so that you choose health and safety for you and your loved ones over adulterated milk!
Top 10 Organic Milk Brands in India with Delivery at Your Doorstep
Here's a list of the top organic milk brands in India, and everything you need to know about them, their offerings and availability.
Akshayakalpa in Bangalore
Annam Milk in Chennai
Sid's Farm in Hyderabad
iOrganic Milk in North Delhi, West Delhi and South Delhi
Pure Milk in Kolkata
TruMilk in Mani Majra, Panchkula, Zirakpur, Ludhiana, Delhi, Gurugram
Pride of Cows in Mumbai, Pune, Surat
Kesariya Farm in Mumbai
The A2 Dairy in Ranchi
Amrit Milk in Lucknow
1. Akshayakalpa in Bangalore
Healthy cows producing milk with zero human touches is a huge feat to achieve. Luckily for us, Akshayakalpa is one of the organic milk brands in India doing a great job ensuring that their cows are also antibiotic and hormone free.
Self-sufficiency and truly sustainable practices are their top priorities. They have a policy of no-waste farms and make their electricity for the milking system.
The brand's name 'Akshayakalpa' is a combination of 'Akshaya' which means 'Infinite' and 'Kalpa' which means 'Imaginations', which together translates to 'Unlimited Possibilities'. They truly believe in economically strengthening their own farmers and aim to help farmers produce safe milk and milk products sustainably through their systems.
Products Offered
A2 Organic Milk and Organic Milk
Pasteurized Milk
Lactose-Free Milk
Organic Curd
Organic Table and Cooking Butter
Organic Ghee
Organic Cheese (with varieties)
Organic Paneer
Availability
Products can be ordered on their e-store or through Amazon India and Big Basket.
2. Annam Milk in Chennai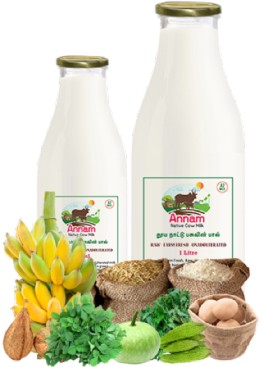 Want fresh, unadulterated and nutritious A2 milk at your doorstep? Chennai needs to wait no more as 'Annam Milk' ticks all the bars on the checklist. They provide the best organic milk, which is the A2 milk variety.
They own cows from native breeds such as Kangeyam, Ongole and more and let them graze freely on their farms. The fodder is grown with organic manure and they strictly follow a biodynamic calendar; using only farm-made natural fertilizers and natural pest control.
This means no added preservatives, in this healthy milk delivered at home!
Products Offered
A2 Milk and Pure Ghee made from A2 Milk
Cold Wood-Pressed Oil
Organic Greens, Fruits and Vegetables
Country Chick Eggs
Traditional Rice Varieties
Availability
You can order from their organic store and the details of the delivery areas can be checked at https://www.annammilk.com/.
3. Sid's Farm in Hyderabad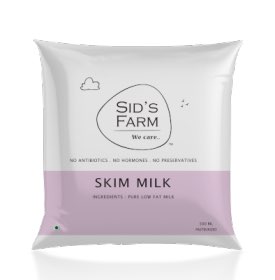 A small, niche dairy farm based out of Hyderabad, 'Sid's Farm' started in the year 2012 and since then has been providing milk and milk products. These products are completely natural and regular testing is conducted to ensure the non-presence of any harmful adulterants, antibiotics and hormones.
Apart from their own farm, they receive milk of good quality from selected small farmers, which is also tested regularly. We're talking 400-500 tests for each batch!
Products Offered
Pure Cow's Milk
Pure Buffalo's Milk
Pure Skim Milk
Pure Cow's Ghee
Pure Buffalo Ghee
Natural Curd
Natural Paneer
Availability
They deliver in only a few locations in Hyderabad whose details are listed out on sidsfarm.com.
Check out Sid's Farm Pure Cultured Cow Ghee!
4. iOrganic Milk in North Delhi, West Delhi and South Delhi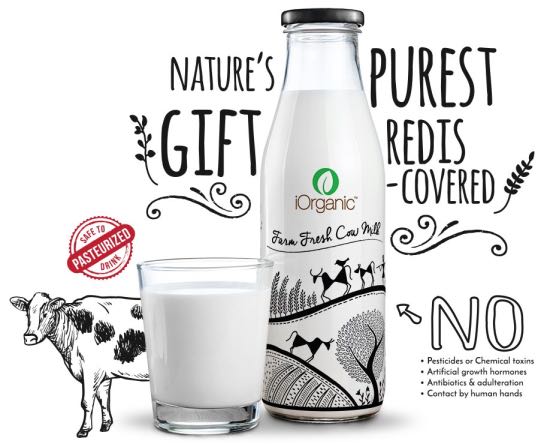 Healthy cows producing milk with zero human touches is a huge feat to achieve. Luckily, produced without any antibiotics, synthetic hormones and toxic pesticides, 'iOrganic Milk' stands by its tagline 'It's love at first taste!'
Self-sufficiency and truly sustainable practices are their top priorities. They have over 10 acres of farm spread across, designed with amenities for cow care and comfort and extra 80 acres for their cows to graze, they ensure that the milk being produced is absolutely toxin-free. They use an automatic Bio-Secure Parlour, which ensures zero human touches hence zero contamination.
With ensured 100% purity, this milk promises to be nutritious, healthy and filled with love for all of you in Delhi!
Products Offered
Organic Milk
Vedic Desi Cow Ghee
Raw Himalayan Honey
Cold-Pressed Oils
Dried-Fruit Snacks
Availability
You can order products and view subscriptions at https://iorganicmilk.com/.These products are now available on both Amazon and Big Basket so you can order right away!
Buy iOrganic Natural Bee Farms Raw Honey 100% Pure.
5. Pure Milk in Kolkata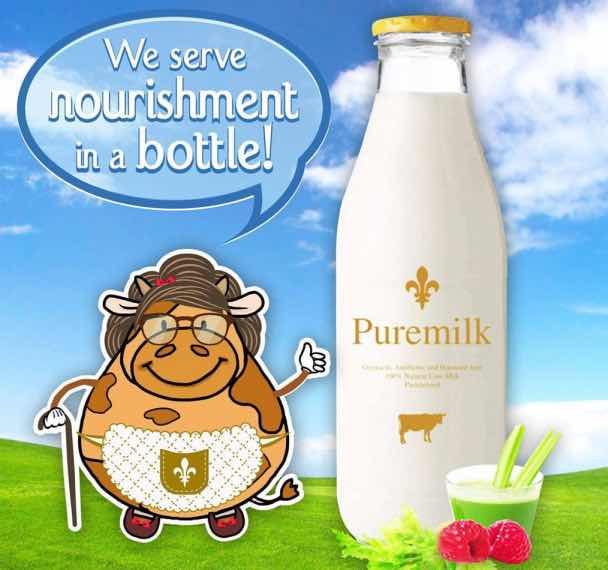 Just like its name, 'Pure Milk' ensures milk which is free of antibiotics, oxytocin and hormones. They ensure the milk to be in its most natural form which means no added preservatives. Coming to the cows, they are milked by following high hygiene standards and milked humanely with cows being treated with the best food and sanitation standards.
Their milk batches have been tested by NABL-accredited independent labs, which have given reports as the milk is free from any harmful toxins, chemicals and antibiotics.
Products Offered
Availability
You can register with them at https://puremilk.co.in/ for your daily dose of fresh and nutritious untouched milk.
Check out Le-Organics A2 Cow Milk in Tetrapak!
6. TruMilk in Mani Majra, Panchkula, Zirakpur, Ludhiana, Delhi, Gurugram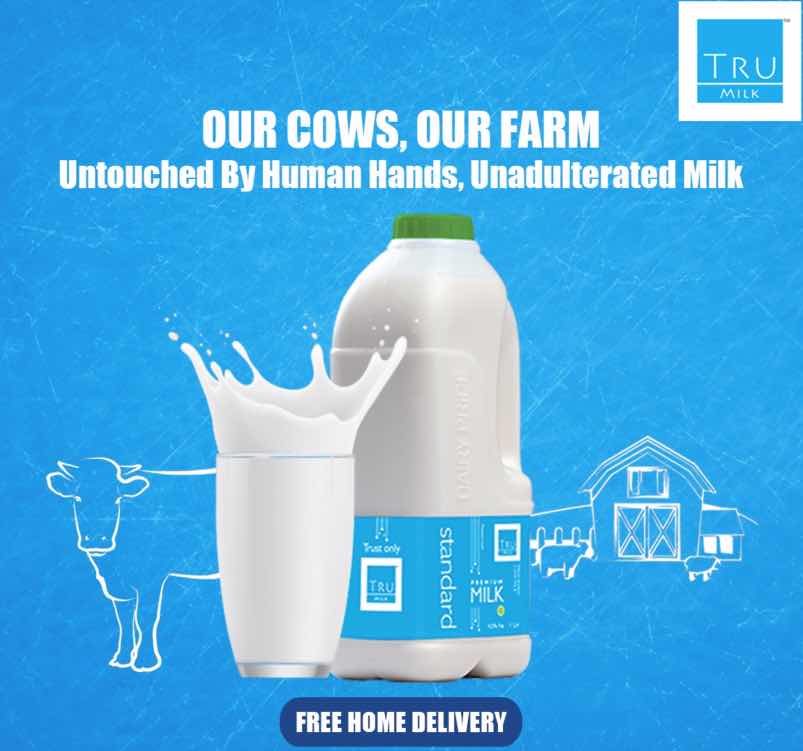 Sourced from MDVL farms, 'TruMilk' follows international practices in dairy farming, which means bringing healthy and unadulterated milk to Indian consumers. If you are looking for quality matched to US and Europe standards, there is nothing better than TruMilk.
MDVL farms own Holstein Friesian cows in their own dairy units. With veterinarians, a milking parlour, a laboratory and a milk cooler, TruMilk brings the freshest and absolutely healthy milk to your doorsteps.
Products Offered
TruMilk Bottles and TruMilk Pouches
TruMilk Dahi
TruMilk Ghee
Availability
You can check out their website http://trumilk.in/ and fill in an online request form for home delivery in the above-mentioned locations.
Check out Pure & Sure Organic Coconut Milk!
7. Pride of Cows in Mumbai, Pune, Surat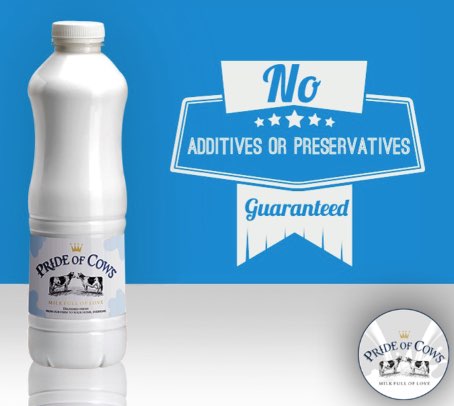 Spread over 26 acres is Bhagyalakshmi Farms which is known for its high-quality green produce and where 'Pride of Cows' have set the finest international technology for every process, which is from feeding to milking.
The milk being instantly pasteurized, chilled and packaged in bottles is 'Farm to Home' delivered. This means that it is completely oblivious to the human touch.
Products Offered
Availability
To the residents of Mumbai, Pune and Surat, you can order your subscription at prideofcows.com. You can even check out some quick recipes mentioned on their website.
Buy Pride Of Cows Ghee.
8. Kesariya Farm in Mumbai
'Kesariya Farm' has taken the Organic word rather seriously as they have given the true meaning of what organic milk actually means. They provide the best quantity of A2 milk and milk products, made with traditional 'Vedic' methods.
Self-sufficiency and truly sustainable practices are their top priorities. They ensure their milk is absolutely nutritious. Their herd is the Gir cow. The breed is responsible for providing top-quality A2 milk and the process follows ethical milking. Within 8 years, they have become a top organic brand providing the best products with no added or artificial add-ups.
Products Offered
Grassfed A2 Milk
Vedic A2 Ghee
A2 Vedic Paneer
Organic A2 Paneer
Availability
Check out their products and order them on kesariyfarm.com.
Buy Kesariya Farm Wildflower Honey.
9. The A2 Dairy in Ranchi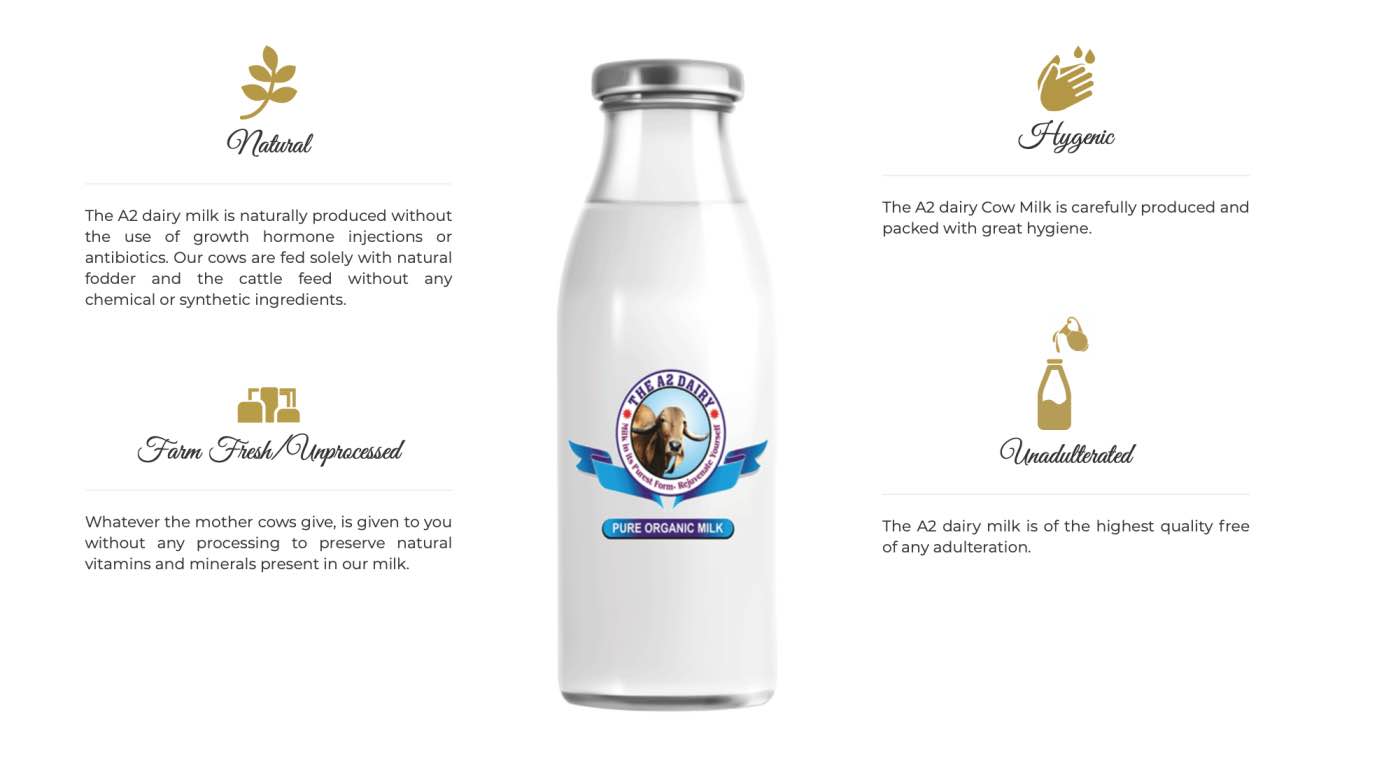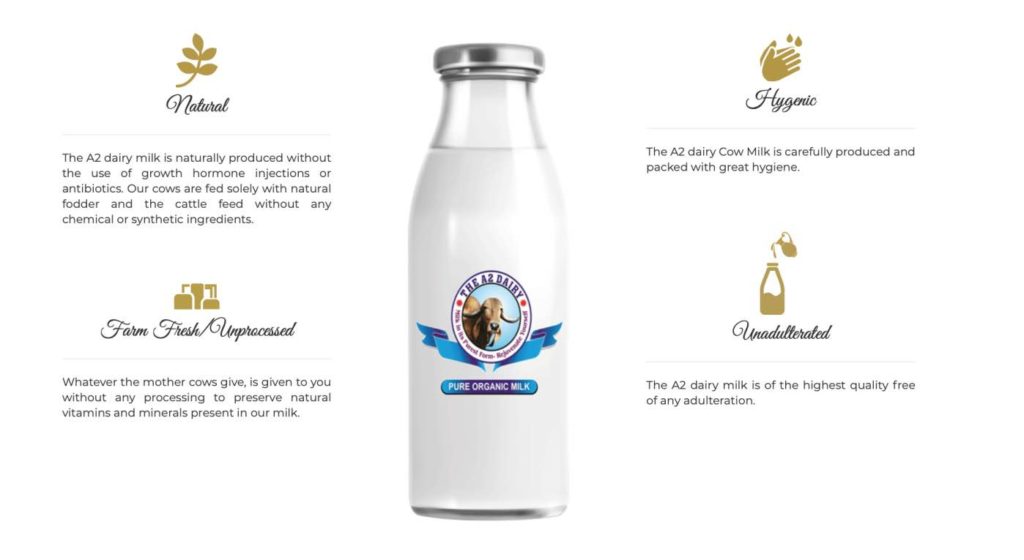 We cannot stress enough the issues we face after consuming A1 milk, which usually causes inflammation. Though desi breeds such as Gir, Sahiwal etc, provides good quality A2 milk that has many health benefits.
The residents of Ranchi now can dismiss the worries about any contaminants as The A2 Dairy provides the best, fresh milk that has no antibodies and hormones in it.
Products Offered
Availability
You can request a trial and place your order by visiting their website thea2dairy.com and even check with the delivery locations.
Check out Gavyratan Pure and Natural A2 Desi Cow.
10. Amrit Milk in Lucknow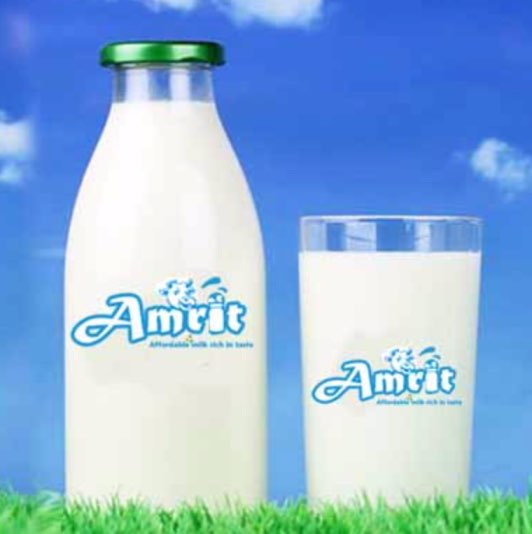 Just like its name 'Amrit Milk' in Lucknow provides the best quality Organic and Raw A2 Cow milk for your healthy and joyful life.
Their 10 acres farm makes a good and healthy habitat for their cows, which produces the best quality milk that delivers straight from 'Farm to Home' for healthy consumption. They provide top-notch quality milk without any delays as their milking mechanism is quick. This ensures that the milk that reaches your doorstep retains its original taste.
Products Offered
Pure Raw A2 Desi Cow Milk
Organic Mustard Oil
Organic Ghee
Organic Paneer
Organic Atta
Organic Besan
Organic Seasonal Agro Fruits and Vegetables
Availability
They have all the contact details including phone numbers, Whatsapp numbers and email IDs mentioned on their website https://www.amritmilk.in/products.php for your order queries.
So, don't compromise on your daily dose of protein and other benefits in a glass. Opt for the best, for the sake of your health!
Buy Sat Amrit A2 Desi Pure Brijwasi Ghee.
Also, Read – Top Organic Food Brands Available in Your City