With the increasing awareness about the importance of healthy food choices, more and more people are turning to organic products. Organic milk is one such product that has gained popularity in recent years due to its numerous health benefits. Kolkata, being a bustling metropolitan city, has seen a surge in the demand for organic milk as well which is met by so many local organic milk brands.
With so many brands offering organic milk, it can be challenging to choose the right one. We are here to help you find the best option for you with this article.
Milk in Ayurveda
Milk is one of the few foods that provide almost complete nutrition. Ayurveda recommends drinking milk every day. According to Ayurveda, the best time to drink milk is during the evening or night to achieve the best results and proper absorption of nutrients from the nutritious drink.
The ancient Vedic texts suggest that milk is very important for all the tissues to build immunity as it balances the Vata and Pitta. Many Ayurvedic herbs are mixed with milk before consumption. The importance of milk can be seen in religious rituals as many deities are offered worship.
Adulteration in Milk
Nowadays, milk is not as pure and nutritious as it used to be back in the day. Due to overpopulation the demand for the production of milk rose tremendously leading to the intervention of modern technologies to get better output from the cows.
Artificially fertilized cows who are injected with excessive amounts of hormones do not produce the same quality of healthy milk as naturally bred cows do because their milk can contain high levels of certain hormones that the animal is injected with.
The milk also contains excessive amounts of antibiotics because the cows are fed with antibiotics regularly to keep them from falling ill in unhygienic conditions. This has led to concern among consumers regarding the safety of milk available in the market.
Recommended Story – Top Organic Milk Brands Across India, Offering Doorstep Delivery
Apart from these issues, the mistreatment and deplorable condition of farmed cattle have also gained a lot of attention from the public recently and people are forced to reflect upon their food choices and how it impacts themselves and their planet.
Milk is one of the most precious gifts of nature and fills a person with complete nutrition including vitamins, proteins, calcium, and carbohydrates. The recent system of production has reduced the credibility regarding health issues. Due to these reasons, the demand for organic milk is increasing all over India, especially in the metro cities.
Kolkata has some of the best organic milk brands which taste much better than traditionally produced milk and it is free from safety issues. If you are a parent then you should definitely switch to organic milk for the proper development of a child.
So, let's take a look at some of the best organic milk brands available in Kolkata.
Top Organic Milk Brands in Kolkata
1. Puremilk: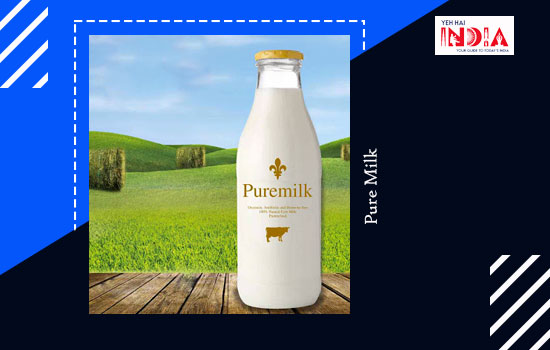 Puremilk is free from all sorts of antibiotics, hormones and pesticides. The primary mission of the company is to make the milk free from all sorts of chemicals.
It does not contain any oxytocin or antibiotics and it is delivered to the customer in a 100% natural form without adding any preservative, which may cause problems for some people.
Regular farmers are unable to stick to the international standards of safety when it comes to bulk production. But at Puremilk, the cows are kept in hygienic conditions and fed high-quality fodder. The company also has many certificates from reputed labs regarding the safety test of the products so pure milk is one of your best choices if you want to try organic milk in Kolkata.
You can order their milk and milk products from their website.
2. Sundarini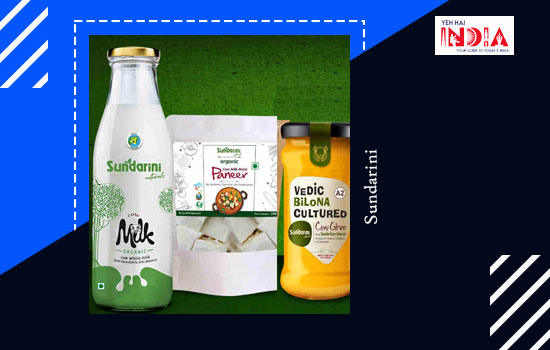 They sell several products apart from milk, like ghee, honey and even eggs. It is a complete organic food brand that produces its own organic crop.
The brand is based in the Sundarbans and it produces organic products directly on its cooperative farm. The cows are well fed with nutritious fodder like grass and Sargam. The milk is stored in steel containers in hygienic conditions and protected from any contamination.
Their products are available in different supermarkets and other local stores. The cows are also fed with organic grains as fodder and no antibiotics or hormones are used so there is absolutely negligible chance of the presence of any harmful chemicals.
Recommended Story – Top Organic Food Brands Available in Your City
3. The Good Cow Company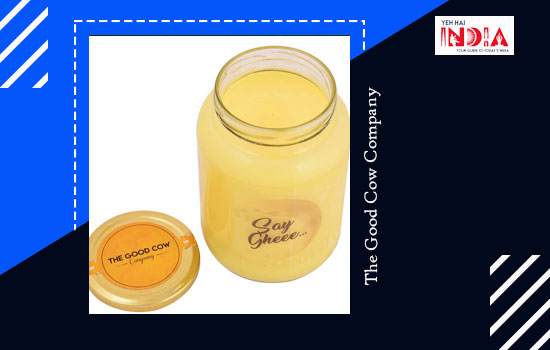 The Good Cow company is situated in Kolkata and provides the best quality milk. They have their own organic farm where strict guidelines are followed regarding the production of milk.
Proper hygiene is maintained for the animals and they are fed organic fodder, free from insecticides and pesticides. They ensure that all the cows are free from the use of unnecessary antibiotics, growth hormones or GMOs (genetically modified organisms).
When milk is not sourced from other farms, it becomes difficult for a company to monitor or regulate the production process. Good Cow Company has its own farm. This makes sure that their product is strictly organic and free from any adulteration.
4. Tona Organic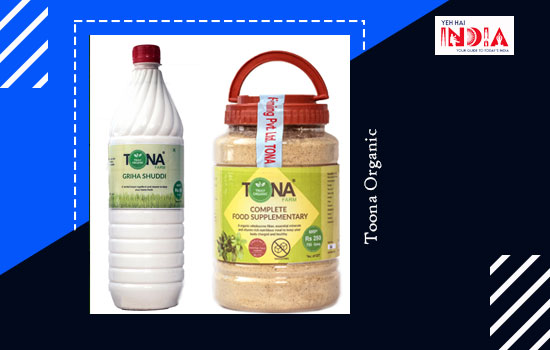 Founded in 2003, the farm runs on some very important principles essential to make organic farming practices absolutely fruitful. They focus on making affordable products so that the general public can also have access to organic food.
Their business model is very sustainable and consists of a pollution-free, zero-waste strategy, attracting many environmentalists to its products.
The farm is situated only 30 minutes drive away from the Kolkata airport. They provide a wide range of products ranging from dairy products to grains, all of which are free from chemicals and GMOs. Local farmers are employed on the farm with a steady source of livelihood and reduce the rate of poverty. These features have made Tona Organic a perfect healthy brand.
You can order their product from their online store or visit any of their physical store branches across the city present in Howrah, Hooghly, Kalyani, Kolkata and Khardah. The company also allows people to enjoy their beautiful and peaceful farm with welcoming farmers who cook delicious home-cooked meals.
The brand is certified with FSSAI and ISO so that you can be assured about the quality of the products.
So, these are the best organic milk brands available in Kolkata, which one are you choosing?
Also Read – Oat Milk – The Ultimate Plant-Based Milk for Everyone