Organic food refers to agricultural products that are grown and processed without the use of synthetic chemicals, including pesticides, fertilisers, growth hormones, and genetically modified organisms (GMOs).
It is a holistic approach to farming that emphasises the use of natural and sustainable practices.
Key principles involved
Prioritising the use of organic inputs, crop rotation, composting, and biological pest control.
What is the goal?
Conserving biodiversity and ecosystems.
Maintaining soil health and fertility.
Conserving water resources.
Organic farming history and popularity
Organic farming has its origins in ancient agricultural practices that used natural techniques to nurture crops and rear livestock. The modern-day organic movement, on the other hand, gained popularity in the early twentieth century as a reaction to the detrimental effects of industrialised agriculture and the rising use of synthetic pesticides.
Organic Tattva Products – BUY ON AMAZON
Pioneers like Sir Albert Howard and Lady Eve Balfour stood for sustainable agricultural practices that honoured environmental equilibrium.
The organic food movement achieved substantial prominence and appeal in the 1960s and 1970s, owing to rising worries about industrial agriculture's environmental and health implications.
Consumers became increasingly aware of the possible hazards linked to pesticide residues in food due to the degradation of soil and water resources. As a result, demand for organic products began to increase.
Regulations governing organic farming.
Global rules and certification programmes ensure the integrity and legitimacy of organic products, including the USDA Organic Programme, the European Union Organic Regulation, and India's National Programme for Organic Production. These regulations guide farming practices, labelling, and certification processes.
HEALTH BENEFITS OF ORGANIC FOOD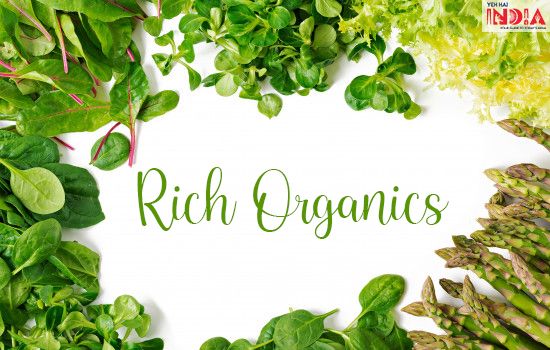 Reduced exposure to pesticides: Evidently, organic produce has lower levels of pesticide residue than conventionally grown produce.
Reduced side effects from genetically modified crops, can cause cancer, reproductive difficulties, neurological impairment, and other issues.
Higher levels of certain nutrients, such as antioxidants and omega-3 fatty acids.
24 Mantra Products – BUY ON AMAZON
Better gut health: This is because the food we eat influences the gut microbiota. And the soil can also influence the microbiome.
Lower risk of allergic reactions: This is assumed because organic food has a lower probability of having been polluted with pesticides, which can induce allergic reactions.
ENVIRONMENTAL BENEFITS OF ORGANIC FOOD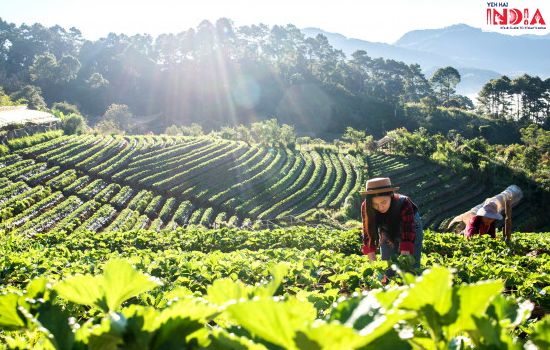 Water pollution reduction by reducing the usage of synthetic fertilisers and pesticides.
Decrease soil erosion by preserving organic matter in the soil and growing cover crops. This keeps the soil in place and keeps it from draining away into streams and rivers.
Increased biodiversity by providing wildlife with a more natural habitat, as organic farms typically have a wider variety of plants and animals than conventional farms.
Better air quality index by minimising the use of synthetic fertilisers and pesticides, as these compounds can emit toxic pollutants into the air, contributing to respiratory and other health issues.
Reduced greenhouse gas emissions by increasing soil carbon sequestration.
Nature Land Organics Products – BUY ON AMAZON
COMMON MISCONCEPTIONS ABOUT ORGANIC FOOD
Misconception
Fact
Too expensive
Can be more expensive, but the price varies depending on the product.
Organic food is not necessarily more nutritious than conventional food
Fruits and vegetables have higher levels of certain nutrients.
Have higher levels of antioxidants.
Preserve more nutrients in the soil. Organic livestock may be healthier and have higher levels of omega-3 fatty acids.
Organic farming cannot provide global food supply
Studies suggest that organic farming can be more productive than conventional farming, depending on the cultivation practices.
It is just a marketing gimmick
There are several reasons why people choose to buy organic food, including:
Health concernsEnvironmental safetyEthical considerations
Recommended Story – Organic Farming in India
BUYING ORGANIC FOOD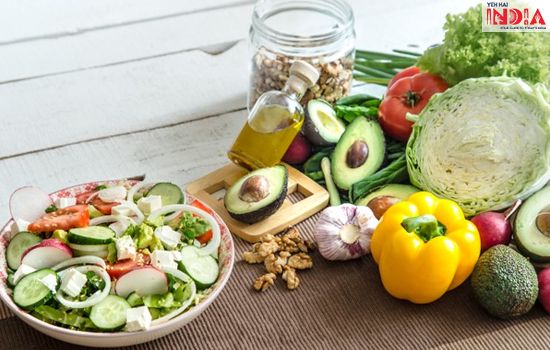 According to the environmental working group report, the following fruits and vegetables are USUALLY GROWN WITH HIGH CHEMICALS OR PESTICIDES. Hence, only organic varieties of such items should be consumed if they are available and affordable.
This includes apples, Chinese cucumbers, strawberries, green leafy vegetables available in the summer season, bell peppers, eggplant, grapes, artificially ripened mango and papaya (usually ripened with calcium carbide, which is carcinogenic), and all off-season fruits and vegetables.
Phalada Pure & Sure Products – BUY ON AMAZON
However, some certain fruits and vegetables DO NOT HAVE A HIGH CONTENT OF PESTICIDES OR CHEMICALS and can be bought from the local market.
This list includes mushrooms, onion, pineapple, kiwi, sweet corn, sweet potatoes, papaya, potato, lady finger, peaches, desi cucumbers, cabbage, and GLVs available in peak winters, bathua (pigweed or chenopodium), and cholai (amaranth).
Buying organic poultry and dairy products is far more critical than buying any other organic crop since hormones introduced into them are extremely detrimental to the human body and can have major negative health consequences.
When purchasing organic livestock, look for marks such as "certified organic," "100% grass-fed," or "pasture-raised."
~ BEST ORGANIC FOOD BRANDS IN INDIA ~
ORGANIC FOOD VS. NON-ORGANIC FOOD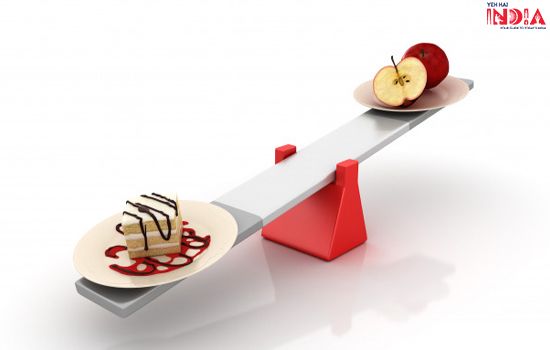 Most of us wonder what exactly the difference is between organic and non-organic food.
On the surface, there isn't much of a difference between the two. Most of the time, it tastes and looks similar.
Here's a distinction between both of them:
Feature
Organic Food
Non-Organic Food
Definition
Produced using methods intended to be more sustainable & environmentally friendly.
Produced using conventional methods,
which may include synthetic fertilizers and pesticide use.
Cultivation
Cultivated traditionally
Without synthetic fertilizers or pesticides.
Cultivated with chemical fertilisers.
Permitted substances
Only natural substances are used.
Synthetic fertilizers, pesticides, and other chemicals may be used.
Environmental impact
Lower environmental impact.
Higher environmental impact.
Nutrition content
Some studies suggest that organic food may be more nutritious
But more research is needed.
No significant difference other than antioxidants & omega-3 fatty acids.
Price
Typically, more expensive.
Typically, less expensive.
Recommended Article – Top Organic Milk Brands Across India, Offering Doorstep Delivery
WHY IS THERE A HYPE AROUND ORGANIC FOOD PRICE?
In India, food grown organically is considered fancy because of its price.
During organic cultivation, pest and weed removal takes place through crop rotation and vermiculture. Whereas chemical herbicides and synthetic pesticides are employed in non-organic food cultivation procedures.
Nutriorg Products – BUY ON AMAZON
Non-organic food is less expensive. This price disparity can be attributed to a variety of factors.
Organic food is cultivated in its natural state without the use of chemicals. As a result, it takes more time and effort, resulting in a higher price.
Non-organic food, on the other hand, is cultivated with 'mass production' in mind. As a result, it grows quicker with the assistance of chemicals, resulting in a higher yield.
The market and prospective buyers for organic food in our nation are substantially lower than those for non-organic food. This is driven by cost, subsequently impacting market prices.
Identify and buy seasonal fruits and vegetables to avoid paying a higher price for a lower-quality product.
MAKE AN ORGANIC SWITCH
Grow your organic food
It may help you turn your leisure time into a pleasurable pastime and keep you away from gadgets. Growing your food will undoubtedly make you feel better about devouring it.
Support local and organic farmers' markets
Encourage folks to strive hard to provide you with healthy, clean food. An increase in demand for organic food can help farmers earn better income from it.
Incorporate organic food into a well-balanced diet
Eating organic without balance cannot make you healthy. To maintain optimal wellness, eating in the right proportions is essential.
Organic India Products – BUY ON AMAZON
CONCLUSION
Organic food is a holistic approach to farming that emphasises natural and sustainable practices such as organic inputs, crop rotation, vermicomposting, and biological pest control. It aims to conserve biodiversity, soil health, and water resources. Organic farming has its roots in ancient agricultural practices and gained popularity in the early twentieth century.
There are multiple health benefits you can enjoy from organic food. These include reduced exposure to pesticides, better gut health, a lower risk of allergic reactions, and higher levels of nutrients like antioxidants and omega-3 fatty acids. Environmental benefits include reduced water pollution, greenhouse gas emissions, soil erosion, increased biodiversity, and a better air quality index.
To make the organic switch, grow your organic food, support local and organic farmers, and incorporate organic food into a balanced diet.
Also Read – Top Organic Food Brands available in your City