Are you a fan of organic beauty products with soothing properties and natural fragrances? Then you should definitely check out these amazing organic beauty startups that are giving tough competition to reputable brands!
The demand for skin care has been on the rise with the improving financial situation of the middle class. Investing in beauty products has become more acceptable for the people. After all, once you have your basic needs met, the next thing you will want is to invest in yourself. Beauty increases your confidence and your overall health.
But the journey of beauty and skincare isn't very smooth for everyone and it takes many trials and errors to figure out what works the best for you. Until recent years, chemical based products dominated the Indian market. However, time and again, many of these products have been in a number of controversies related to health effects which made the public question their authenticity.
Recommended Story – Best Organic Beauty Brand in India
This led to the rise of a new type of product that only contains natural and organically grown ingredients. In recent times, there has been a rapid shift towards organic products. The Indian cosmetic industry is expected to grow into an enormous 220 billion dollar by 2025. This makes India the hub of cosmetic products, a large percentage of which is now occupied by the organic companies. Campaigns such as "Make in India" by the government have aided in highlighting the local brands and creating a reliable image of these products.
What is an organic beauty product?
Organic products means the products which are produced from organically grown ingredients. Most of these products have no preservatives or risk of contamination from pesticides and insecticides that are used for growing plants. The products are made up of natural ingredients that are very less likely to generate any allergic reaction or side effect.
Here, we introduce you to the best and most promising Indian startups in the field of organic beauty.
1. Skincraft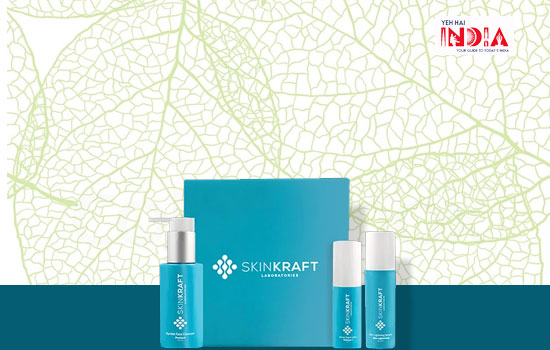 Skincraft is an organic cosmetic company based in Hyderabad and Bengaluru. The founders of the company are Chaitanya Nallan, Virendra Shivhare and Sangram Simha.
As the name suggests, they deal in skincare products. One size doesn't fit all when it comes to skincare as every person has a different type of skin. Skincraft understands this issue and it has developed a unique solution for the customers.
At first, it collects the data from the customer which contains information about their skin. It not only considers the skin types that are normal, oily or dry but also other important influences like lifestyle and diet.
According to the company, the products are made depending upon thousands of research data with collaboration from the immensely detailed databases from India, Taiwan and Japan. Most of the buyers of their company are from metro cities like Mumbai, Delhi, Bangalore and Kolkata. The company uses Artificial Intelligence technology to collect and process the data from the customers to deliver them the best-suited products.
2. Natures Tattva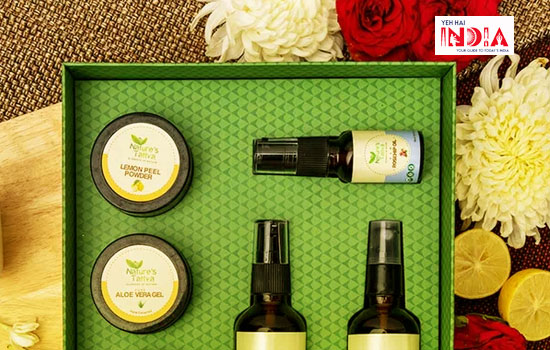 The idea of DIY beauty products is nothing new. There are thousands of tutorials available on the internet for making hundreds of different types of products. However, it is often impractical to find all the ingredients that are required to make those products and even if you do find them, sometimes, the process can go wrong and destroy the effectiveness of the ingredients.
This startup by Megha Wadha and Karnesh Mahendru has been trying to reduce the inconvenience of organic beauty enthusiasts by providing them raw materials along with an appropriate tutorial on how to formulate the beauty product.
The company was founded in 2018 and has witnessed a tremendous growth rate of 20% per month. They provide both skincare and haircare products. The raw materials for or the products are sourced from across the world.
The main reason why this concept has become popular among the customers is because of the fact that by making their own products the consumers can make sure what goes into it. Thus they perfectly adhere to the needs of the skeptics.
Recommended Story – Top Startup In Organic Food Business In India
3. mCaffeine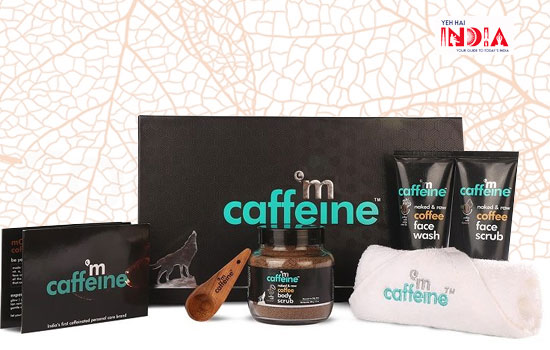 Are you obsessed with coffee? If so, then you may also love this brand. mCaffeine is an organic beauty brand founded in 2016 by Tarun Sharma and Vikas Lakshmana and they have taken the obsession with coffee to another level.
According to the founder, the idea struck him back in 2015, when he had a sore eye. As with most people, his first thought was to try some home remedies. So he put some green tea bags on his eyes and his puffiness was gone.
He was curious about the mechanism of this whole process and after a bit of research he came to know that it was actually the caffeine in the tea that reduced his puffiness. And thus mCaffeine was born.
All the beauty products are coffee flavoured which gives their brand the unique USP. The quality of the products is great and so far they have maintained a huge fanbase, with over 5 lakh customers. The annual revenue is said to be a hundred crore, approximately. 
4. Wild Earth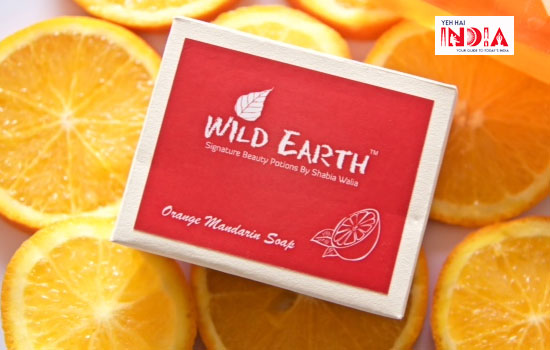 Wild Earth is a startup based in Mumbai and it manufactures completely organic products that are free from sulfates and parabens. The company was founded by Shabia Walia in 2016. It sells around 17 types of handmade products for skin and hair at very affordable prices.
The products are free from all chemicals that are known to cause any harm including parabens, sulfates, phthalates and silicons. It also has a catalogue of products for men. The products are immensely adorned by the consumers because it managed to to generate a huge annual turnover of 1.5 crore.
According to the founder, Shabia Walia, she started making her own body scrub initially because of being dissatisfied with the ones that were available in the market. The results made her think that she should try to make some for her family and friends and it was a big hit among them. Fast forward to a few years later, the formula turned into a whole brand.
5. Plum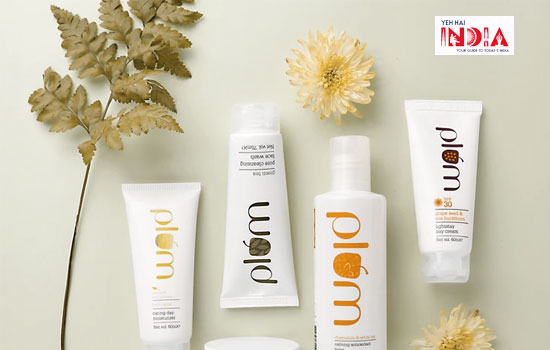 Plum is India's first vegan beauty brand. It was founded in 2015 by Shankar Prasad, who is a double gold medalist in IIT in chemical engineering and an MBA. It sells a wide range of vegan products including skin and body products.
The brand does not make any extravagant false promises or inflict insecurities through its advertisements. Its products only claim to maintain your skin and hair in its best natural form as the brand believes there is no definition of beauty.
It is inspired from nature as nature is beautiful in all shapes and forms, so is the human body. The products of this company can be found in retail stores in India and also on online stores like Amazon, Flipkart and their own website.
The products are quite affordable as compared to any other organic or vegan products at prices ranging from Rs. 300 to Rs. 1200. The company is loved by the customers and it is witnessing an incredible growth rate of 35% per year.
6. Tribe Concepts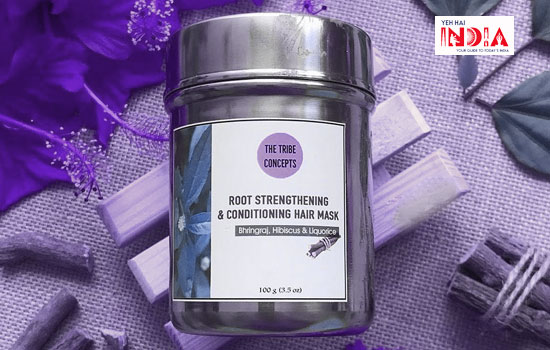 The products of this brand are inspired by the founder's own experiments with skin and hair care. Amrita Gaddam was a master student and like any other master students she was very busy and didn't have the time to practice home remedies for her beauty.
She started facing skin and hair problems like never before. This led her to ask her mother in her hometown in Andhra Pradesh about some homemade products which turned out to be really effective for her. This inspired her to start her own brand that sells organic products and solves the problem of many city dwelling women and girls.
The products are completely free from chemical preservatives and use Ayurvedic formulations and ingredients which are not found in most other organic products like bakuchi and manjishtha.
The brand runs today from Bengaluru and has 10 products with a sizable customer base of 30,000 from all over the world and it was able to generate an enormous revenue of one crore in just nine months. The brand is also appreciated by the people who are concerned about the environment because of its zero waste policy.
Also Read – Organic Farming in India