Packed in thick yet tiny seed coats are high-value elements that satiate the nutritious demands of our bodies.
In this blog post, we will dig deep into the mud and uproot all the seeds that provide great health benefits when sown into our bodies through food.
Seeds are a great source of various vitamins, minerals, monounsaturated fats, polyunsaturated fats, and plant-based fiber. Out of the great many nutrients they furnish are iron, calcium, phosphorus, and magnesium that perform significant body functions like maintenance of bone health, oxygen-rich supply of blood, hydration, bowel movement, etc.
Seeds are also known to serve a great deal in reducing blood sugar levels, cholesterol, and blood pressure. On this account, it becomes pertinent to include these 'grains of vigor' in your diet to avoid denying yourself of the great health benefits they have in store.
Besides, seeds are a reservoir of healthy unsaturated fats. So, if you are looking for a way out of the vicious trap set up by mouth-watering fast food, then this is exactly where you should be!
Recommended Story – ORGANIC FOOD – All you need to know about!
Super Healthy Seeds to Include in Your Diet:
1. Flaxseeds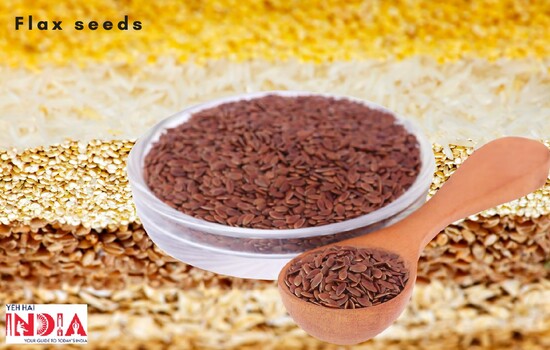 Derived from the flax plant, flaxseeds are a great source of lignan – a potential shield against cancer. Lignans are a large group of polyphenols with low molecular weight that ward off the dreaded disease by blocking enzymes that are involved in hormone metabolism and inhibit the growth of tumor cells.
Not only this, flaxseeds harbor a wide range of nutrients including omega-3 fats, fiber, proteins, and vitamins. These aid in reducing bad cholesterol, blood pressure, blood sugar, and mitigate risks of several heart ailments.
Best way to consume:
It is ideal to consume these seeds ground up since the omega-rich seed coat is indigestible for man.
Mixed with some cereal or used as a substitute for flour in breads, these super seeds are good to go with your breakfast.
2. Chia Seeds
Worried about all the nutrients your vegan diet is making you miss, that are, otherwise restored by animal proteins! Then, chia seeds are just the right substitute you might be looking for.
These seeds supply numerous health benefits with their rich composition of omega-3 fats, omega-6 fats, proteins, fiber, monounsaturated fats, and vitamins.
Besides acting as antioxidants, they also help reduce blood sugar levels, risks of heart disease, and appetite. To top this, chia seeds are also capable of absorbing a great deal of water.
Best way to consume:
A great way to enjoy the numerous health benefits offered by these seeds is to consume them soaked in water or milk. This turns the dry seeds into a grainy gel like mixture.
To make this mixture, blend a tablespoon of chia seeds in ¼ cup of water, and there you have your super nutritious-gel. Use it to make shakes, breads and gravies.
3. Pumpkin Seeds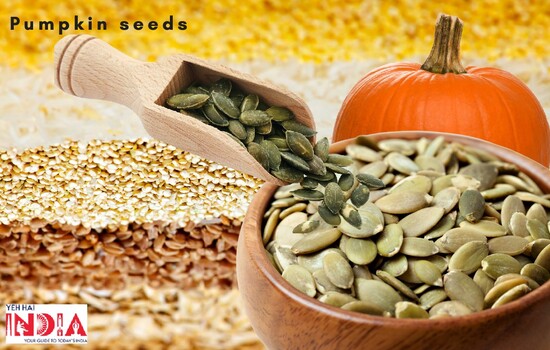 In today's world where 'immunity' has become the buzzword, you cannot afford to miss adding pumpkin seeds to your diet. These seeds are known to be a great source of zinc – an immunity booster.
Let alone zinc, pumpkin seeds are also the storehouse of fiber, monounsaturated fats, omega-6 fats, proteins, magnesium, and phosphorus. They act to improve heart health, reduce bad cholesterol, risks of bladder stones, breast and prostate cancer.
Best way to consume:
You can have these seeds in any way you want – shelled or unshelled. However, it is pertinent to keep the quantity of seeds consumed in check.
Too much of consumption can cause bloating in the short run, and weight gain in the long run.
Recommended Story – 10 Low Sugar Fruits and Vegetables Good For A Low Carb Diet
4. Sunflower Seeds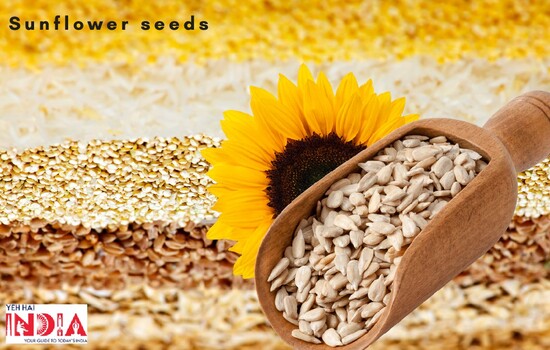 Sunflower seeds are another super healthy seeds to accentuate your health.
These seeds rightly deserve a place on your plate due to their rich content of fiber, monounsaturated fats, proteins, and vitamin E.
A great antioxidant that it is, vitamin E helps reduce the threats posed by chemicals which trigger the development of heart disease, diabetes, and cancer.
The constituents of sunflower seeds also aim at mitigating the chances of inflammation.
Best Way to consume:
Just peel off their shell and enjoy their countless health benefits. Roast and grind them to add into gravies, salads or protein shakes.
5. Hemp Seeds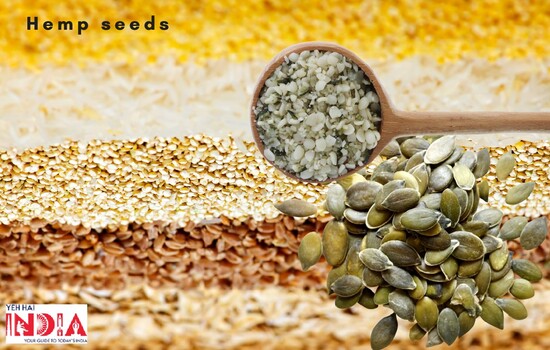 With the highest concentration of protein compared to all other seeds, hemp seeds are a favorite among vegans. Their rich nutrient content is supported by the fact that almost 30% of its constituents are composed of proteins.
Hemp seeds contain the same amount of proteins as in soybeans.
Barring the benefits of proteins, you will also experience the goodness of omega-6 fats, omega-3 fats, fiber, zinc and amino acids. These super-seeds aim to assist in improving cardiovascular health, brain function and deal with skin issues.
Best way to consume:
Hemp seeds sit perfect on your bowl of cereal or rice. Blend them in gravies and shakes for added benefits.
6. Sesame Seeds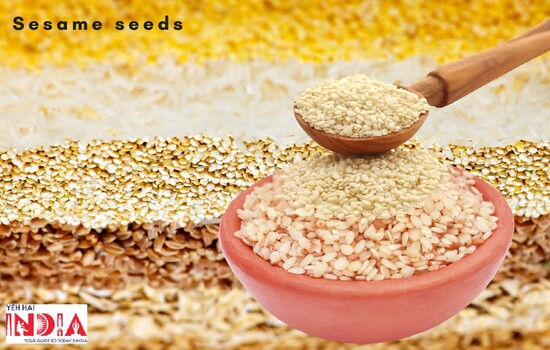 A staple in Asia, sesame seeds are abundant in copper, fiber, protein, and omega-6 fats.
The primary constituent of sesame seeds, sesamin, is involved in mitigating risks of heart disease, obesity and breast cancer.
On top of that, sesame seeds also lower the levels of bad cholesterol, oxidative stress, inflammation, and arthritis.
Best way to consume:
Sesame seeds can be molded into various palatable dishes. You could also add these seeds to your diet as a subtle garnish on salads or rice.
Other Seeds to Try: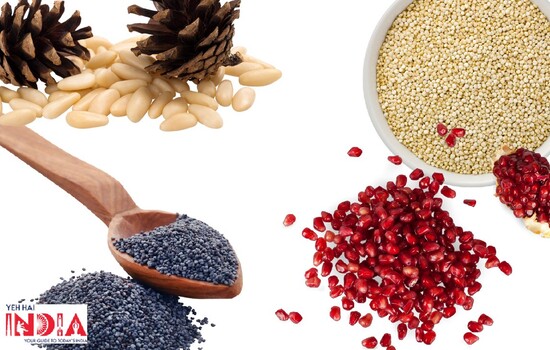 Pomegranate Seeds
Quinoa
Poppy Seeds
Pine Nuts
Precautions: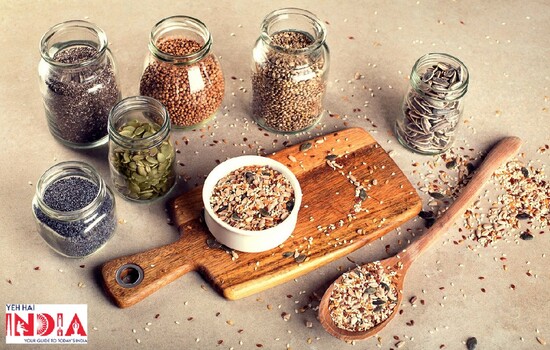 Too much consumption of seeds might result in poor nutrient absorption due to nutrient interactions.
People with Diverticulitis should refrain from including seeds in their diet.
These tiny packets of nutrients and fiber are definitely much healthier than you might have thought. Acting as a shield against the most dreaded diseases, these super-seeds have conceded accurately to the popular saying – "Good things come in small packages".
Also Read – 20 Plant Based Proteins – The 20th on the list will surprise you