An outpour of age-defying beauty solutions dominating the skincare circles has created a stir in this segment, leading people to rework their anti-ageing strategy roping in all organic substitutes.
From blemishes, wrinkles, pigmentation marks, enlarged pores, acne marks and sagginess, most anti-ageing products claim to fight them all along with reviving the youthfulness and elasticity of skin.
All these benefits might pull in a huge segment of consumers interested in knowing the skin beautifying effects of anti-ageing and anti-wrinkle formulations, but in the end, what concerns most people is the disastrous health effects these magic potions might bring on long term use due to the presence of chemical derivatives.
In a bid to escape the toxins found in artificially synthesised anti-ageing solutions, more and more people are now embracing natural and organic solutions to prevent skin ageing. This trend is catching up fast with the younger lot to stop the signs of ageing from disrupting the appearance of their skin.
Buy Ayurvedic Anti Ageing Cream "Blavana" for ageing skin
Myths about Natural Anti-ageing Potions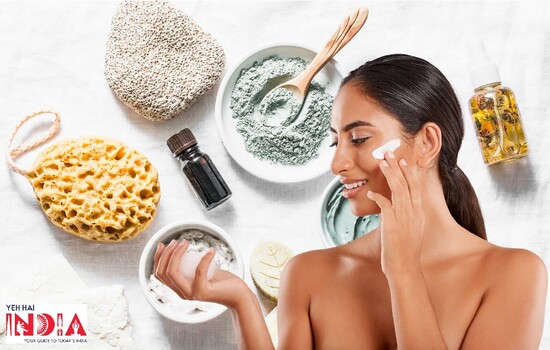 Before we go deep into the science of anti-ageing, let's first clear the myths pertaining to the efficacy of natural anti-ageing solutions that dissuade people from utilizing their benefits and mislead them towards falsifying synthetic solutions for instant results.
Recommended Story – Best Ayurvedic Makeup Products: Indian Brands
Myth#1:
Natural components take time to show results: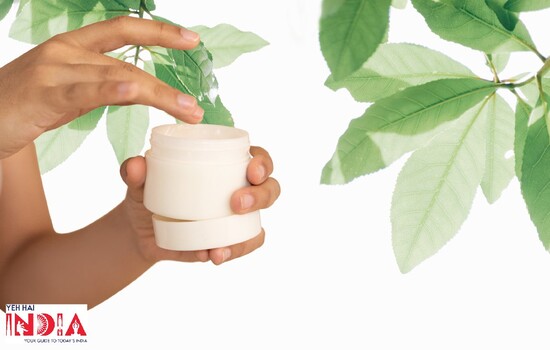 Those with the opinion that natural solutions take time to revive aging skin are ignorant or haven't tested organic products from reliable brands.
Infact, Anti-ageing serums infused with all organic ingredients are known to show quicker results when compared to synthetic potions due to high concentration of nutrients found in organic extracts.
Myth#2:
They are unaffordable:
There are a few brands that utilise exotic naturally available ingredients that do come at a price, but terming them beyond one's reach would simply mean being ignorant of the options available.
If you really care for your skin, spending on organic skincare products won't seem heavy on your pockets compared to the vast amount of benefits they deliver.
Myth#3:
They're not 100% natural: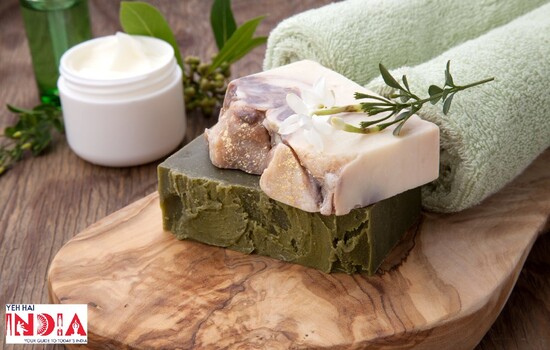 A popular misconception that proves to be an obstacle in trusting the claims of organic products to be 100% natural as most skin care essentials seem to contain a certain amount of chemicals and toxins to extend their shelf life and efficacy.
If you're buying an organic beauty product, do take time to check its ingredients. You would find "Free from parabens, DLA, Parfume, Petroleum and mineral oil" written on the packaging of most trusted organic beauty products. This indicates the non-toxic and 100 % organic nature of ingredients that go into their making.
To equip you with information on ingredients that store a great number of anti-ageing benefits, here is a rundown on top 10 naturally occurring anti-ageing ingredients added in organic age-defying products. :
Buy Ayurvedic Anti Ageing Cream "Blavana" for ageing skin
10 Naturally Occuring Anti-Ageing Ingredients:
1. Hyaluronic Acid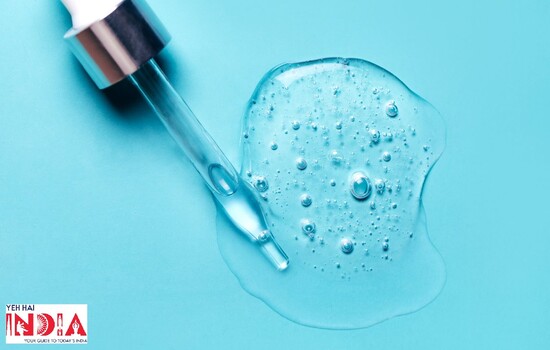 For severely dry, dehydrated and wrinkle prone skin, hyaluronic acid is no less than an elixir that instantly infuses moisture to make it soft and supple with no visible sign of wrinkles.
For this particular quality, many anti-ageing potions come endowed with hyaluronic acid to instantly revive aging skin.
Hyaluronic acid also boosts cell regeneration to turn back the aging clock and relieves inflammation, sagginess and discoloration to give you a spotless and firm looking skin.
2. Retinoids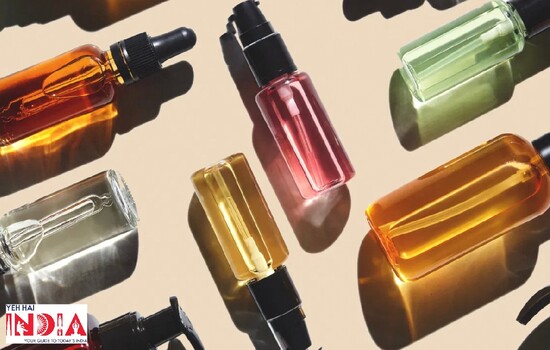 A critical ingredient in anti-wrinkle creams, retinoids are by far considered most effective in augmenting collagen release to counter the effects of free radicals that contribute to skin ageing.
Natural retinoids are obtained from vitamin A, and are considered more effective than synthetic retinoids.
For sun damaged skin, applying retinoid cream, gel or lotion helps your skin heal and recover from the damage inflicted by harmful UV rays.
3. Wheatgerm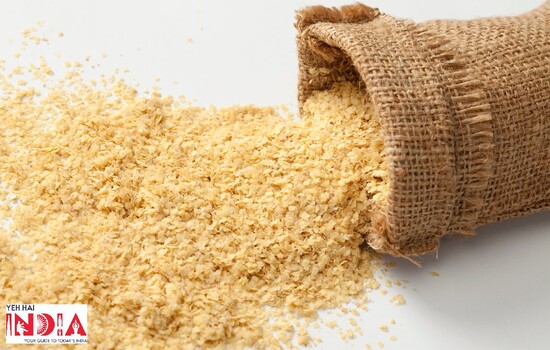 A powerful beauty ingredient, wheat germ is richly loaded with linoleic acid, a type of fatty acid that forms the building blocks for ceramides to keep skin agile and full of moisture.
Vitamin E in wheat germ oil helps keep the ageing effects of free radicals at bay while promoting collagen release to maintain skin elasticity.
Also known as alpha tocopherol, vitamin E is a powerful antioxidant that fills up wrinkles and brings alive sagging skin with its cell regeneration action.
Recommended Story – Avocado Infused Beauty Products
4. Pomegranate Extract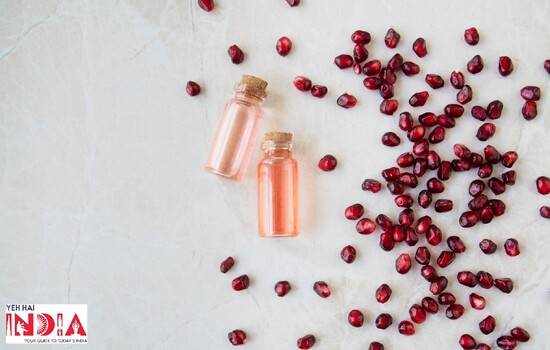 Pomegranate extract is a terrific anti-ageing component with impressive skin regenerative qualities.
Serums and creams infused with pomegranate extract or pomegranate oil instantly replenish ageing skin with their rich polyphenol and isoflavone content.
Apart from being a storehouse of antioxidants, pomegranates are said to be particularly rich in punicic acid, a type of fatty acid that works to repair and transform damaged skin and tissues lying underneath to revive its health and elasticity.
5. Vitamins C and E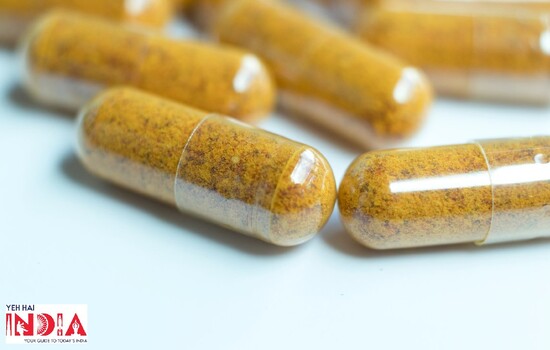 For a boost in collagen and elastin levels, potions enriched with vitamins C and E are a must to protect the skin from free radical damage and loss of moisture.
Vitamin C serums are known to be excellent fillers for wrinkle prone skin mainly due to their ability to renew damaged skin.
Vitamin E is known to augment collagen production and neutralize free radicals to improve skin texture.
6. Glycolic Acid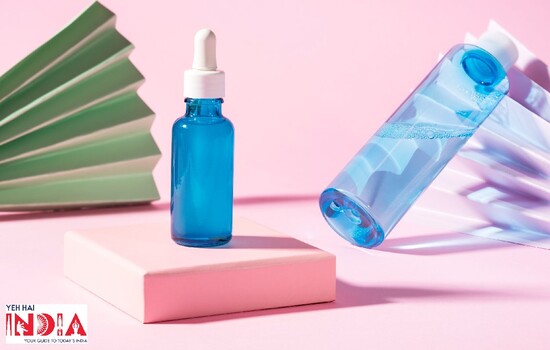 A widely used alpha hydroxy acid in anti-ageing formulas, glycolic acid works by attracting moisture to improve hydration levels in skin.
It nurtures and protects skin from damage caused by sun exposure, toxins and pollutants.
It's ability to speed up cell turnover helps skin quickly recover from tanning, pigmentation, wrinkles and other signs of aging triggered by UV radiation.
Buy Ayurvedic Anti Ageing Cream "Blavana" for ageing skin
7. Green Tea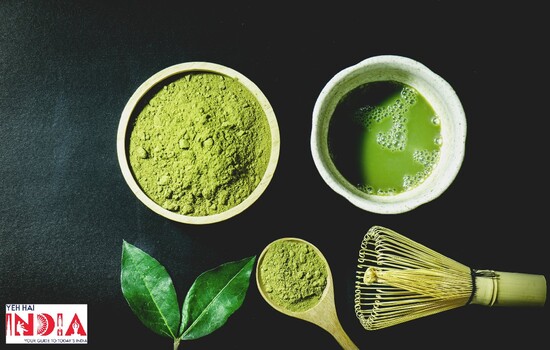 Green tea actively contributes to young looking skin with its high polyphenol content.
Regular consumption of green tea prevents the breakdown of collagen due to factors such as pollution, ageing, stress and UV exposure.
Presence of catechins and gallic acid in green tea deems it capable in fighting wrinkles, skin sagging, blemishes and age spots.
It restores a healthy glow and leaves skin supple due to improved collagen structure.
8. Coffee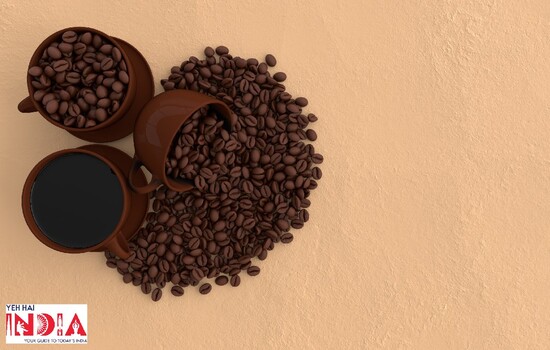 A rich source of antioxidants and caffeine, coffee is known to stimulate blood vessels leading to improved blood circulation which does support skin health in many different ways.
When applied topically, coffee helps tighten skin pores, reduce wrinkles and stimulate collagen release for a firm looking skin.
Its role in cellulite reduction helps enhance the texture of skin in people suffering from weight issues.
9. Biotin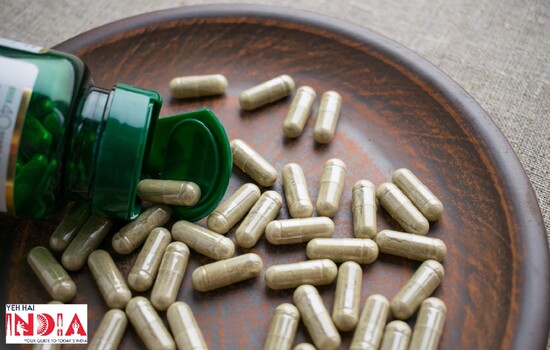 This water soluble vitamin is vital to ensure good skin health. Biotin is needed by enzymes to manufacture essential fatty acids that help nourish skin cells.
Infusing nutrients to ailing skin cells is foundational to improve their regeneration ability which in turn augments the release of collagen protein.
10. Niacinamide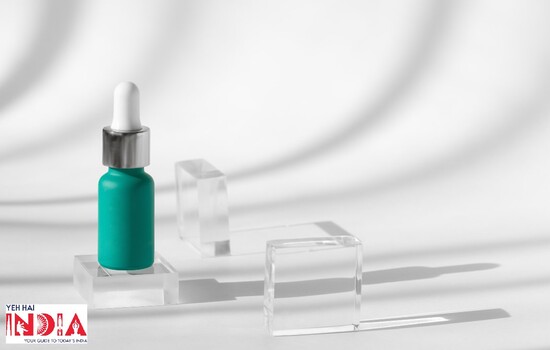 Niacinamide or B3 plays a key role in reversing premature ageing with its effects on neutralizing free radicals.
This vitamin contributes to a surge in ceramide and elastin levels to strengthen collagen framework and boost its manufacture.
Employing cosmetics enriched with niacinamide is a great way to amp up skin's hydration levels and protect it from damage caused by pollutants and sun exposure.
These naturally occurring components with concentrated anti-oxidants and amino acids have revolutionized natural skin care with their impeccable skin renewing qualities.
It's time to seek refuge in natural solutions to prolong skin youthfulness and ditch chemical variants formulated with hazardous derivatives promising to give on-the spot results!
Recommended Story – Up your skincare game with these organic products!