Do you struggle with stress, anxiety or hair and skin issues? Read on to find out the benefits of Brahmi, the wonder herb to solve all your problems!
Brahmi is an Ayurvedic herb used in ancient India for several medicinal purposes. The stems of the plant bear green oval-shaped leaves and are embellished with tiny white flowers having four or five petals.
This plant is largely found in marshy and damp regions. The Ayurvedic texts explain several advantages of this herb for health, healing, and beauty. The health benefits of this medicinal plant have been proven by the modern science keeping in view the needs of the modern world.
Some common benefits of Brahmi include improved memory, wound healing, increased efficiency of the immune system, relief from dandruff, hair fall, and skin inflammation.
Benefits of Brahmi For Health:
1. Manages Anxiety Symptoms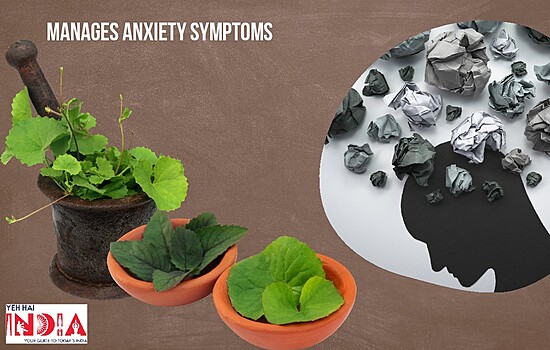 Anxiety is a result of chronic worrying continued for a long period of time which can lead to unpleasant effects on mental and physical health of a person.
Nowadays, young people are under a lot of stress, and therefore, the occurrence of anxiety-related disorders like obsessive-compulsive disorder, post-traumatic stress disorder, and panic disorder is rising.
Brahmi is known to be a nerve tonic and the plant was widely used in ancient India when modern medicines were not available.
It was noted in several studies that regular consumption of Brahmi syrup can help in reducing symptoms related to anxiety and stress. The herb offers a calming effect on the mind. 
Recommended Story – All About Ayurveda in Indian Culture
2. Improves Sleep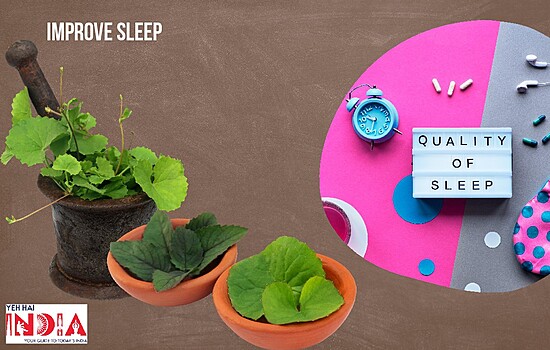 Do you have trouble falling asleep after going to bed every night? You are not alone as this is a problem many people face.
Insomnia can affect people of any age group and the condition is often worsened by extreme stress, bad sleeping habits and consumption of unhealthy foods.
This ancient medicinal herb helps to reduce stress and provide deep relaxation. Therefore, it is often used as a treatment for insomnia and applied during bedtime in the form of oils.
3. Improves Immunity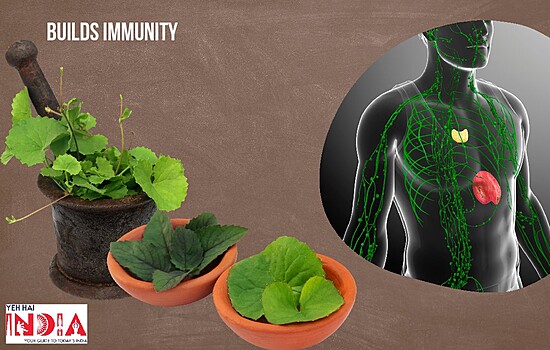 Brahmi is a very powerful antioxidant that improves the immune system by protecting human body from damage at the cellular level which is caused due to free radicals. Free radicals are damaging agents manufactured in our bodies as a result of oxidative stress.
So how does Brahmi do that? Brahmi has the active ingredient called bacosides which neutralize free radical build up and also stop lipid molecules from interacting with damage causing free radicals.
This has the potential to prevent many neurological disorders like Alzheimer's and Parkinson's.
4. Prevents Asthma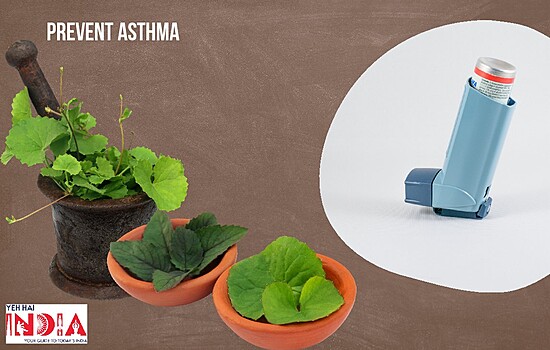 Asthma patients can benefit from regular use of Brahmi. Consuming the juice of this herb by chewing the leaves or mixing them into your tea improves lung health.
Brahmi may also help in preventing other respiratory issues like bronchitis, sinusitis, congestion, and cold which are common during winter season.
The herb can act as an expectorant and clear up mucus and phlegm in the respiratory tracts and throat.
5. Blood Sugar Control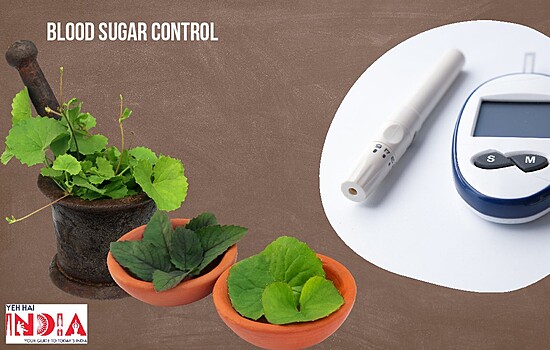 Diabetes is a widespread problem in the modern age and is often caused due to genetic and lifestyle-related factors.
While there is no cure for the disease, maintaining a healthy diet and lifestyle is key to tackling the symptoms of this disease.
Leaves of Brahmi have hyperglycemic properties which means they can regulate blood glucose levels and help the patient lead a healthy life.
Recommended Story – Top Indian Immunity Boosting Ayurvedic Healthcare Supplements
Benefits of Brahmi For Hair
1. Hair Fall Reduction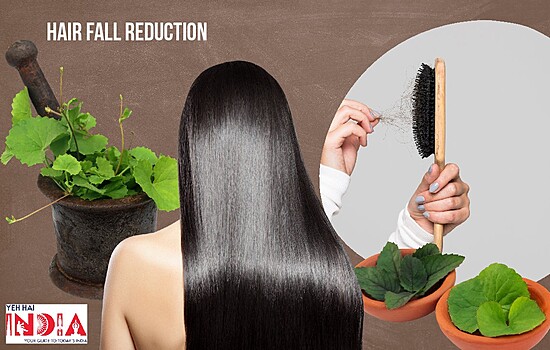 Hair fall is a major concern for women these days. The reasons range from lifestyle habits to environmental factors.
Most people consume way too much junk food, get little time for leisure and remain constantly stressed.
Such an unhealthy and reckless lifestyle affects the health of hair. Certain biochemical ingredients in Brahmi help strengthen hair roots to reduce hair fall. In fact, this nourishing herb is also known to treat temporary baldness with its stimulating action on the scalp.
2. Hair Regeneration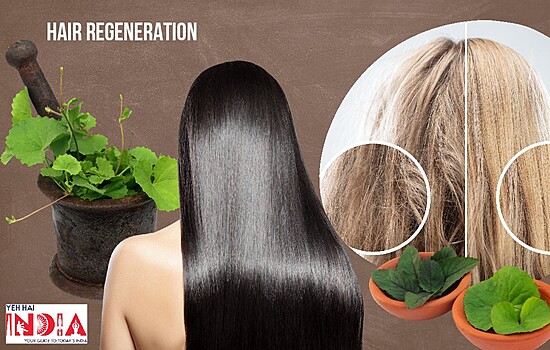 Brahmi can help improve the texture and health of hair that has been damaged due to sun exposure, chemicals or hair fall.
Powered by antioxidants, Brahmi oil massage is seen to promote hair growth and rejuvenate the scalp.
A dry scalp is often the cause of hairfall and nourishing your scalp with Brahmi can help you grow your hair back!
3. Dandruff Elimination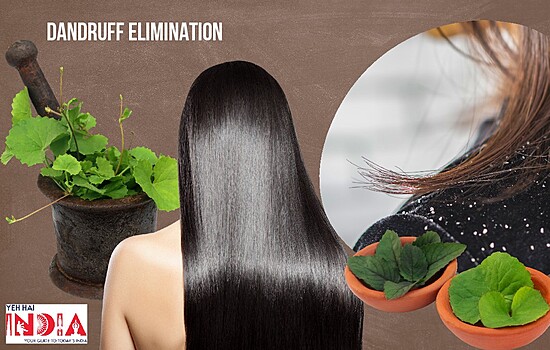 Do you hate itchy scalp with flakes of dandruff ruining your hair and clothes. This problem becomes worse in winters. Proper moisturization of the scalp is important to stave-off dandruff.
Using Brahmi can help you combat these problems with nourishing properties of this humble herb that work to reduce dandruff.
4. Prevention of Split Ends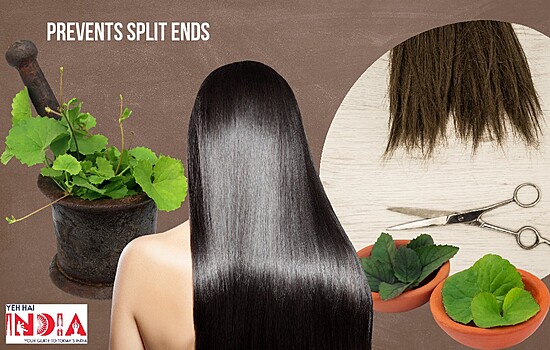 You may apply Brahmi powder mask on your hair from time to time to treat split ends. Split ends are a result of excessive dryness and lack of nutrition, more common in longer hair.
Brahmi generates a layer on your mane which helps to prevent the problem of split ends by infusing nutrients into the surface of each hair strand and makes your hair soft and lustrous to improve their overall health and appearance.
Skin Benefits Of Brahmi
1. Delayed Aging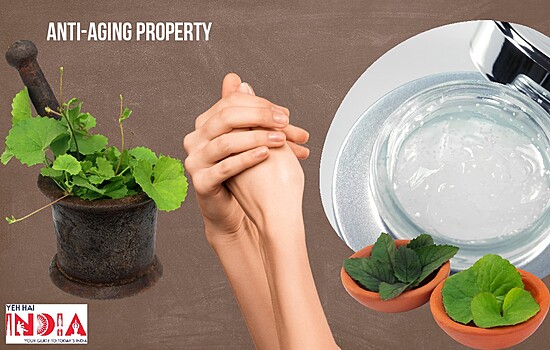 Brahmi aids in protecting the youthfulness of your skin by stimulating collagen production. The skin cells are constantly exposed to many irritants and damaging free radicals.
Consequently, the cells die periodically, and the older cells become less vibrant. Therefore, there is a need for continuous replenishment of cells.
Brahmi helps in this renewal process to encourage tissue repair, reduction in fine lines, dark spots and other signs of aging. The skin becomes elastic and toned.
Carotenoids, polyphenols, and flavonoids are some of the extremely beneficial ingredients found in Brahmi which help in reversing ageing by decreasing free radicals, DNA damage and preventing inflammation which is responsible for skin aging.
2. Reduction in Cellulite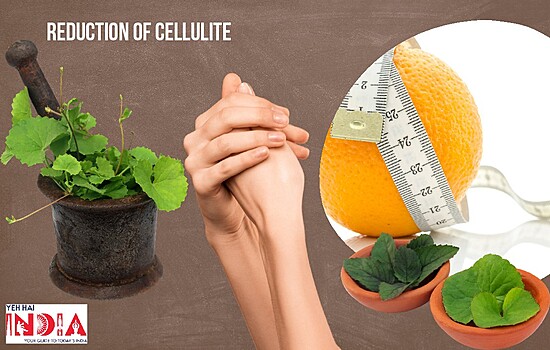 Research has shown that Brahmi creams and supplements may reduce cellulite and stretch marks.
Brahmi has the power to boost circulation which helps in breaking the structure of fat deposits under the skin in cellulite prone areas.
Reduction in cellulite leads to strengthened collagen structure in the skin to smoothen out the dimply surface.
3. Reduce Blemishes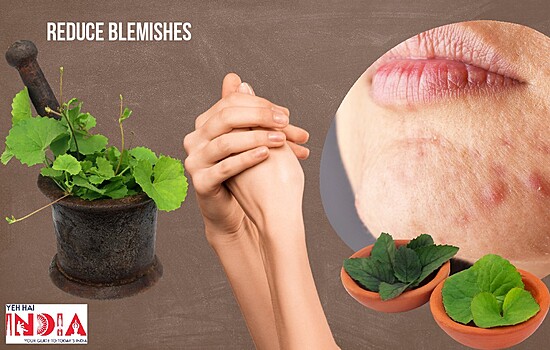 This herb helps to treat wounds, cuts and burns because of its cell renewal properties.
Therefore, it is also known to reduce blemishes significantly, which are often formed as a result of sun exposure, pollution, aging and long term use of chemical based cosmetics.
Conclusion:
There are a number of benefits to be reaped from the ancient medicinal herb Brahmi. Plus, it helps to strengthen your immune system, makes you energetic, prevents chronic diseases, reduces stress and improves memory.
It also reduces hair fall, prevents dandruff and split ends. The skin benefits of Brahmi are also enormous including its anti-ageing and blemish reduction properties.
Start including this herb in your daily lives from today to receive its benefits for healthy skin, hair and body!
Also Read – Best Herbal Hair Colours You Can Rely On-Safe and Fun