How would you like your coffee? A strong blended espresso? Cold-brew? Or a classic French press? Thanks to a bunch of homegrown coffee brands ruling the Indian markets and encouraging Indian consumers to savour their coffee the artisanal way.
There is a shift in consumer demands where the focus is now on high-quality beans, authentic tastes of Indian estates, roasted by hand in small bundles to ensure freshness and ground as per your preferred method of brewing.
Such artisanal coffees are now disrupting the market by introducing quality Indian brews to the consumers that go past instant or filter coffees.
Here are some of the best coffees in India that are known to be some of the finest in the world. The best way for you to go vocal for local with home-grown beans!
BEST COFFEES TO BUY IN INDIA:
1. AinMane, Flavours of Coorg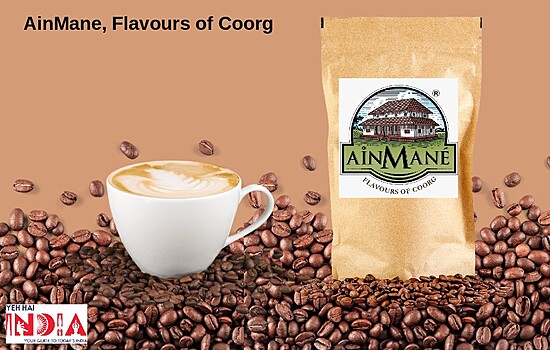 With its love for exceptional coffee beans sourced from the highlands of Coorg, AinMane brings you a legacy of flavors from a place that has a rich, vibrant, unique, and fascinating culture for coffee production.
If you are looking for the finest coffee from some of the finest beans of the world, AinMane is home for the authentic coffee tastes of the Western Ghats.
The brand produces Civet Coffee, one of the most expensive varieties of beans in the world. The process involves wild civet cats ingesting coffee cherries and then exerting them, after which the beans are picked and processed. This brings a great aroma and taste when the coffee is brewed.
Though the brand is well known for its Civet coffee, AniMane offers a variety of 'specialty coffees' like the Monsoon Malabar, Robusta of Coorg, medium-roasted and fruity Café Blend and Green Coffee.
It also sells a range of 'single-origin coffee' obtained from beans sourced from all around the state of Karnataka, especially from Coorg and Chikmagalur. AniMane also brings you Coorg's finest honey, Chocolate, Spices and Nuts, Pickles and jams besides coffee. 
Recommended Story – Top Herbal Teas in India
2. Black Baza Coffee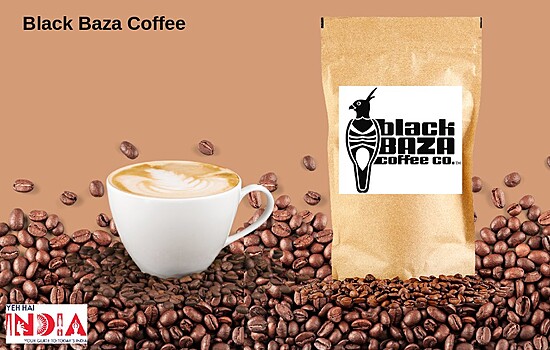 Be it hints of fruity flavors, dark chocolates or your authentic south Indian Filter coffee, Black Baza knows how to keep its consumers happy. The brand offers a number of regular flavors along with limited editions and all its beans are shade grown, free of all chemical compounds and packaged through biodegradable means.
Black Baza sources its beans from Arabica, Chicory and Robusta from the finest coffee plants of Coorg. The brand has a unique proposition of flavor not only in taste and mind but also social responsibility.
Black Baza is a brain child of Arshiya Urveeja Bose, an ecologist and environmental activist who combined conservation of biodiversity and local employment into her project. The brand undertakes multiple social efforts and is dubbed as an 'activist company'.
Scattered between the city of Bangalore and BR hills, the office is not just a company space but also serves a movement that attempts to re-construct market places by addressing the uneven structure of coffee value chains and mechanisms of sustainability.
Black Baza is a coffee product that is not only embodied with great taste but also a great re-embedded taste that speaks brilliantly of people, place and ecology.
3. Blue Tokai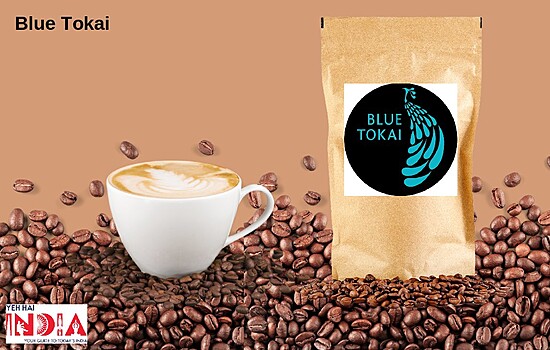 Co-founded in early 2013 by Mr. Matt Chittaranjan and Namrata Asthana, Blue Tokai is one of the first entrants to the market that brought aromatic brews with a small roastery in Delhi. In the course of 8-9 years, the brand has expanded to over 20 cafes across India and is well known for its light, full-bodied caramel of dark roasts.
Blue Tokai offers a range of freshly roasted coffees that are specifically tailored for the brewing equipment they use. It sells Arabica beans procured from Chikmagalur, Coorg, Shevory hills and Nilgiris from Karnataka, Tamilnadu and Kerala.
All the products of the brand come in packaging with a beautiful Mata Ni Pachedi artwork and the brand is well known for passionately supporting many Indian art forms since its inception.
Blue Tokai is well known for products like Vienna Roast, Attikan Estate and Bibi Plantation. The brand engages in a constant culture of learning and engages in multiple research initiatives for pushing coffee forward.
4. Araku Coffee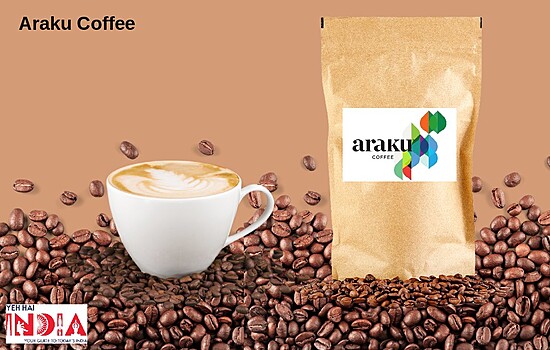 A brand of the NGO – Naandi Fundation, Araku Coffee is one of the best brands that depict the authentic coffee tastes of India. The brand is known to have won the Prix Epicures gold medal for best coffee pod in 2018 and its beans come from 25,000 wide acres of coffee lands from the Araku Valley of Andhra Pradesh.
The brand is a family of 90,000 tribal farmers and is involved in production of coffee right from growing, processing and harvesting. In fact, Araku is a social enterprise with unique social model built to empower the disadvantaged Adivasi communities and is created as a co-operative society that blends coffee experts with the farmers of the villages.
The brand is well known for its integrated coffee chains and offers Microclimate undertone strawberries, grapes and cococa. It is also well known for its signature coffee brands that come with a hint of green pepper, floral hints and dark chocolate.
Araku brings you its best known 4 products – Signature, Selection, Micro climate and Grand Reserve, all having unique blends, flavors and recognition.
5. Seven Beans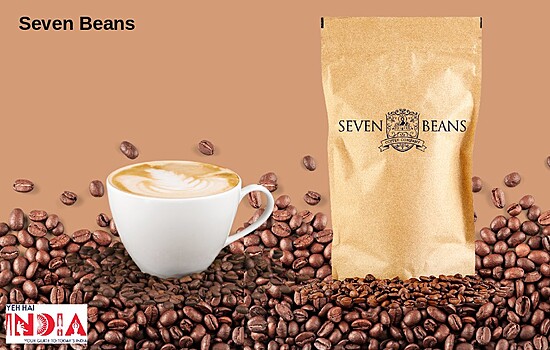 A renowned coffee company that is essentially a 'bean to cup' enterprise between Indian coffee planters and Italian roasters.
If you are looking for a 100% Arabica variety to brew your coffees in the early mornings, Seven Beans has a range of products derived from the finest estates of both India and Italy. The tagline of the brand says 'Experience Italy in a cup of India's finest'.
Guided by Dr. Dante Cagliari, the brand is known for making finest products from some of Italy's primer roasters. Seven Beans brings its expert blends to Indian homes from the plantations of Chikmagalur, and its roastery is modeled around Cagliari at Modena, Italy.
The brand offers its most famous five blends. Urja, with toasted peanuts and dark chocolate, Mishtha, with buttery caramel and white chocolate, Eka, with great notes of pepper spice and walnut and its famous Urubage Filter, known for its 100% Arabica variety.
6. KC Roasters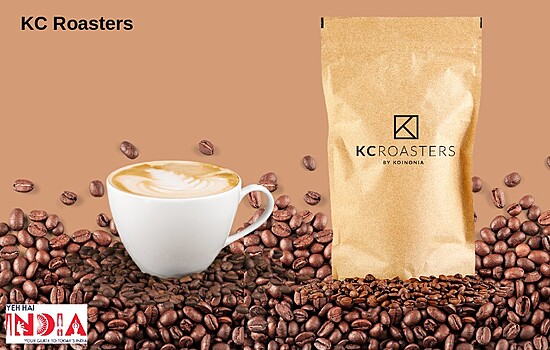 KC Roasters is a little café in Mumbai's Khar, that attracts Mumbai's coffee lovers for both their cold pressed brews and a variety of freshly roasted coffees. The aroma hits the entire neighborhood and the place is well-known for its Italian and Thailand style of roasting!
Co-founded by Shanon D'Souza and Clement Sissia, KC roasters bring a range of blends of Organic coffee with nutty and fruity flavors to Dark chocolates available in portable fresh bags. Sourced from estates across South India, their Arabica beans represent earthy elements which add a certain amount of strength in the flavour of their coffee blends.
KC forges partnerships with farmers and shares with them internationally approved practices in coffee making. The goal of the brand is to ultimately refigure the commodity perception of Indian coffee to be something that is truly delicious and fosters a strong sense of belonging to the country.
The brand believes that great brewing is all about melding flavours of coffee into one synchronized dance. Through accreditation and rigor, KC developed great profile and praise for being one of the great Indian coffees.
Their most popular variety includes Marvahulla, that finds its origins in Nilgiris and has a strong hint of dark chocolate with a finish of molasses and caramel. Other varieties include Ratnagiri, Doraikanal and Kelagur's Ultra Dark Roast.
With a slew of robust flavours and smooth textures available, these Indian coffees are sure to strike your senses in ways you never imagined!
Also Read – Filter coffee- South India's pride