India is home to an abundant variety of culinary gems, each of them telling a tale of the country's diverse cultural setup.
Indian food is a shining jewel in India's crown. As diverse as it is delicious, it is sought after all over the globe.
Each state has its own speciality and cuisine. Today, we'll go on a tour of 29 Indian States to know about their food culture.
29 Lipsmacking Dishes from Different States Of India:
1. Andhra Pradesh – Pootharekulu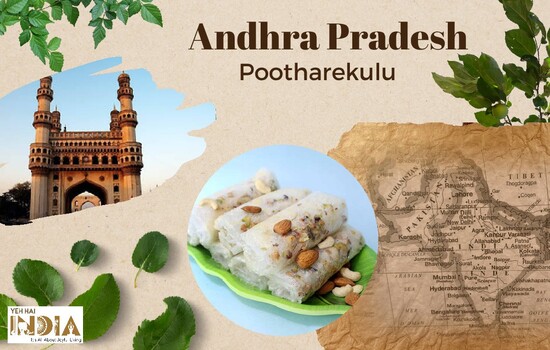 The word Pootharekulu means coated sheet which is true to what this dish actually is, a thin wafer-like sheet wrapped around dry fruits and nuts.
It is a very sweet dish that is served during weddings, festivals and other celebrations.
2. Arunachal Pradesh – Pike Pila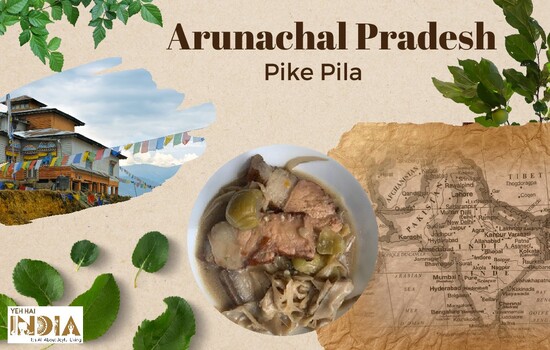 The Pike Pila is a variation of pickles made with pork fat and bamboo shoots.
It is eaten majorly by the Apatanis who sun dry and turn the ashes of plants into a liquid and mix them with pork fat and smoked meat to create this delicious dish.
Recommended Story – 10 Most Exotic And Flavorful Dishes Of Rajasthan You Must Try
3. Assam – Masor Tenga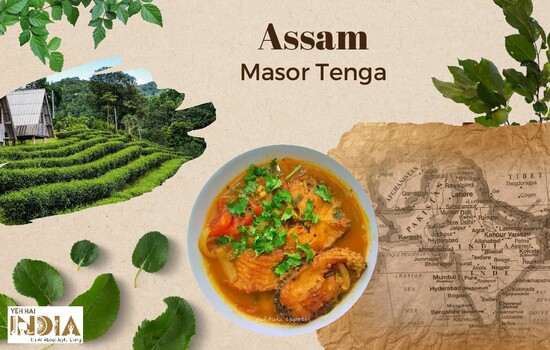 Masor Tenga is prepared by slow-cooking fish in a special broth made out of lemon, tomatoes and the eponymous tenga.
It is generally eaten after a heavy meal as it is believed that the sourness of the curry aids digestion.
4. Bihar – Litti Chowka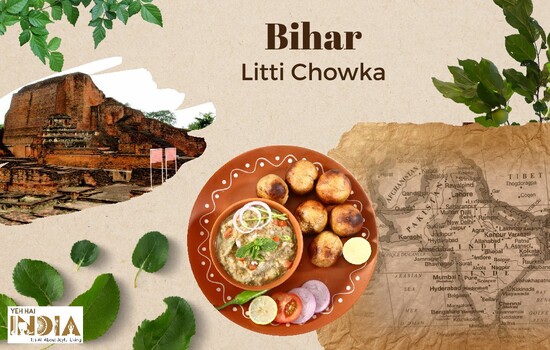 The Litti is made by stuffing wheat balls with pulses, herbs and spices and then baking them over coal or wood.
They are then served with a curry made out of eggplant, tomatoes and potatoes known as Chowka. This constitutes a full meal.
5. Chhatisgarsh – Chilla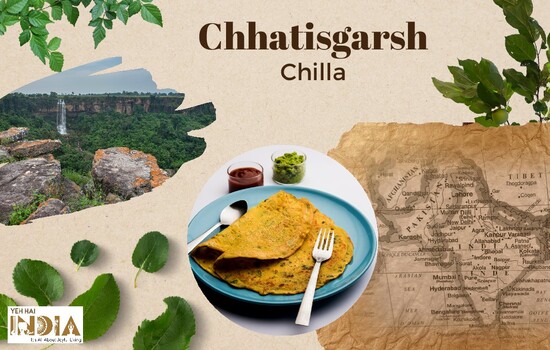 Another dish that can be described as a savoury pancake, Chilla is made out of gram flour, ginger and green chillies.
As it is a very light dish, often eaten for breakfast or as a light snack.
6. Gujarat – Khandvi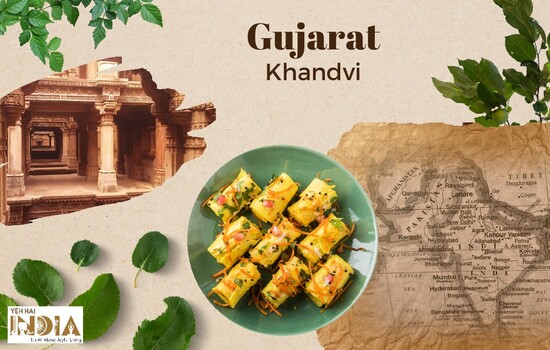 Khandvi is primarily made of gram flour and yoghurt and rolled into tight, bite-sized pieces.
It is often served with flavourful garlic chutney or tea and eaten as snacks and appetizers. It is a healthy dish for those suffering from diabetes and gluten intolerance.
7. Goa – Goan Fish Curry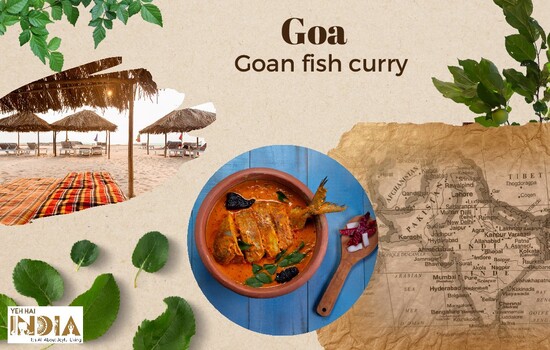 It wouldn't be right to recommend anything but the stellar seafood that originates in Goa.
Made with tomato, coconut, garlic, ginger and an eclectic mix of spices, the Goan fish curry comes with incredibly tender fish that seems to just melt away in your mouth.
8. Haryana – Bajre ki Khichdi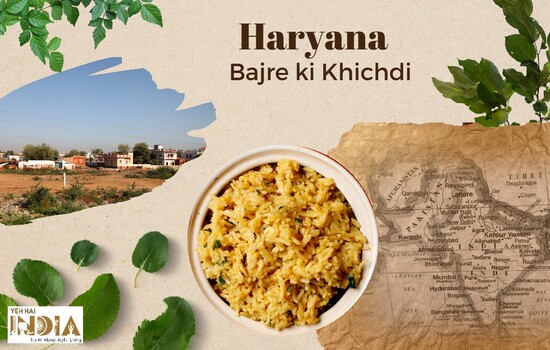 Khichdi is a ubiquitous dish found in every kitchen in India but bajre ki khichdi is unique to Haryana.
It is very simple to make and the eclectic mix of spices means you never get bored of it. Hence, it is a staple food for the state.
9. Himachal Pradesh – Kangri Dham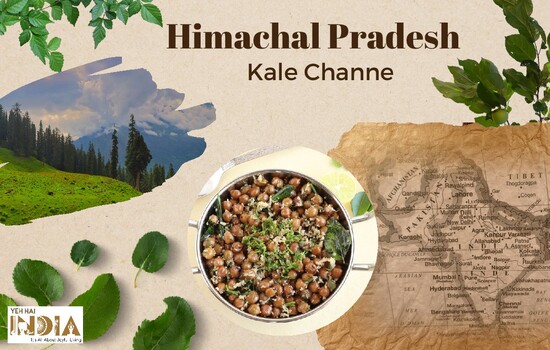 Kangri Dham is not just a dish but a full festive meal that is prepared in Himachal Pradesh.
It generally includes Kale Channe ka katta, Mukund Wadi Curry, Madra, Paneer and rice.
Each dish is complementary to the other and makes for a filling and satisfying meal.
10. Jharkand – Dhooska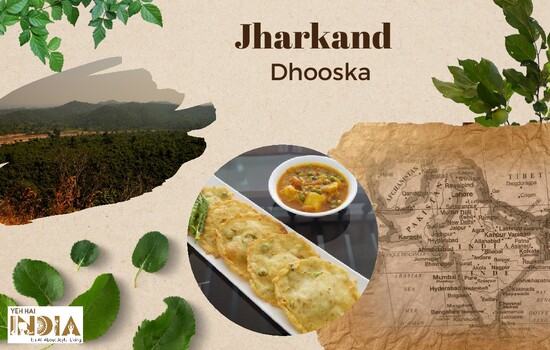 Dhooska refers to deep fried balls of bread stuffed with chana dal, potatoes, bread and powdered rice.
It is often eaten as a snack and served with ketchup and other kinds of chutneys.
It would be rare to find Dhooska in fancy restaurants and you should try street stalls for authentic Dhooska instead.
11. Karnataka – Neer Dosa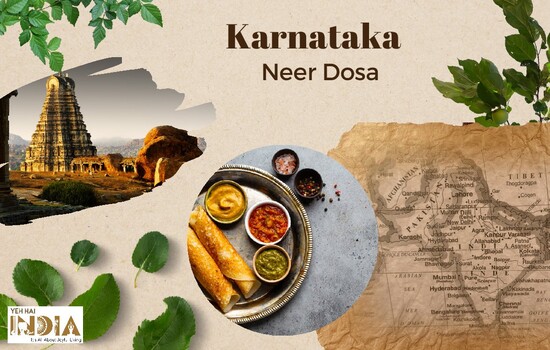 Dosa is a popular food found in nearly every South Indian home. They are soft crepes made with rice batter but Neer Dosas are something special.
They are so fluffy and soft in texture that their name, which literally translates to water dosas, perfectly fits the description of this dish. 
Recommended Story – 10 Famous Dishes From Lucknow You Must Try
12. Kashmir – Rogan Josh
Rogan Josh is an aromatic red meat dish – traditionally, goat, lamb or mutton.
The flavour is added with the help of the alkanet flower and Kashmiri chillies, giving the curry a unique flavour and colour.
13. Kerala – Appam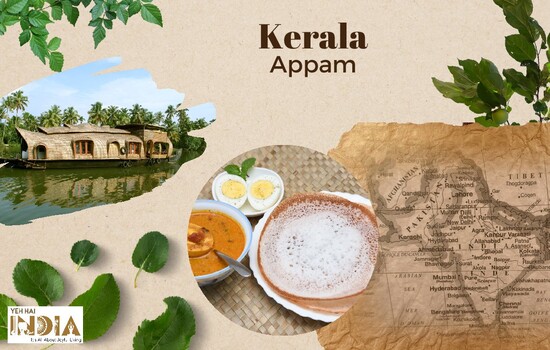 Appam is a soft, spongy pancake-like breakfast dish enjoyed all over Kerala. It is made with fermented rice batter and coconut milk.
If you enjoy appams, you'll be delighted to know that there are many variants of it available.
14. Madhya Pradesh – Bhutte Ka Khees
Grated corn, various spices and a dash of lemon come together to create this well-beloved street food dish.
It is the perfect dish to consume on cold winter evenings as the spices will warm you up inside out.
15. Maharashtra – Puran Poli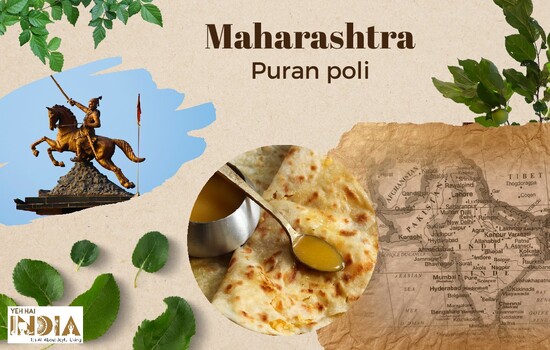 Puran Poli refers to a wheat flatbread stuffed with a sweet chana dal filling.
It is often eaten with a warm glass of milk for any meal, be it breakfast, lunch or dinner with a drop of ghee on top as garnishing.
16. Manipur – Kangshoi
Kangshoi is a vegetable stew prepared with freshwater fish, carefully selected vegetables and some other dried meat versions.
It is best eaten with rice on chilly days. The flavours of the dish are simply exquisite.
17. Meghalaya – Jadoh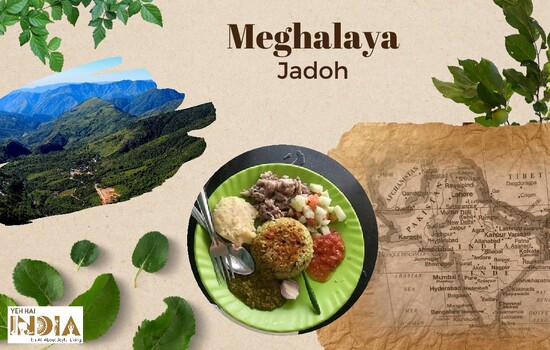 The word Jadoh is derived from two words, 'ja' which means rice and 'doh' which means meat.
Therefore, Jadoh refers to rice prepared with the stock of pork or chicken which gives it a unique flavour unlike any other in Indian cuisine.
18. Mizoram – Misa Mach Poroa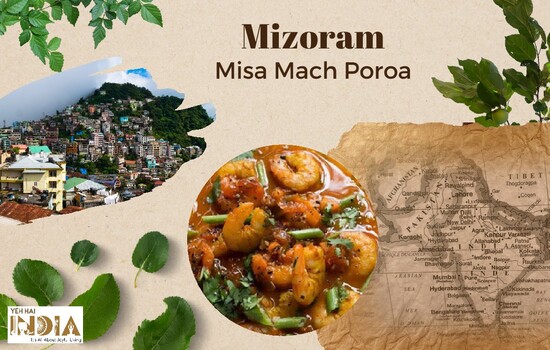 Misa Mach Poora is a dish with grilled shrimp that is much easier to prepare than it seems.
It is made by grilling the shrimps by wrapping them in banana leaves and placing them on hot charcoal.
19. Nagaland – Pork with Bamboo Shoot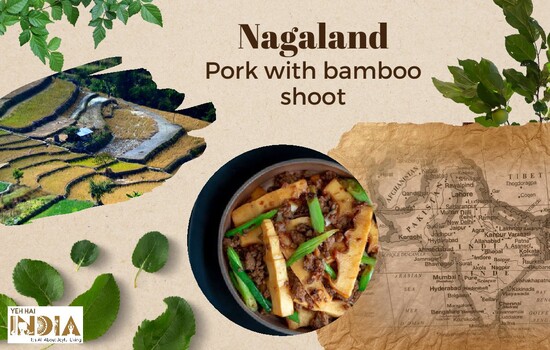 Pork is an important component of East Indian cuisines as is evident from this dish.
Huge chunks of pork are deep-fried with shoots of bamboo and seasoned with chillies.
No special occasion is necessary for this oil-free dish and you can enjoy it any time.
20. Odisha – Chenna Poda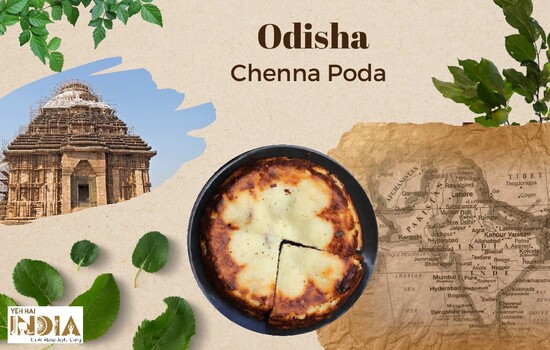 The name Chenna Poda which translates to baked cheese should give you an accurate idea of what this dessert is.
Chenna cheese is well kneaded and infused with sugar until it gains a beautiful golden brown texture to create this dessert.
21. Punjab – Amritsari Kulcha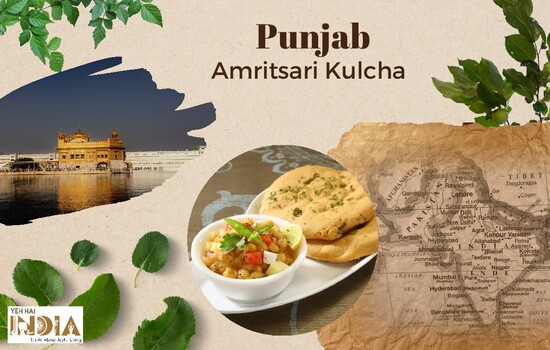 A variation on the well-known Mughlai Naan, Amritsari Kulcha is the perfect spicy flatbread to accompany any curry but it is best eaten with Chole.
It is crunchy on the outside and soft on the inside making it perfect to absorb all the flavours of the curries, yet keeping the crunch intact.
22. Rajasthan – Dal Baati Churma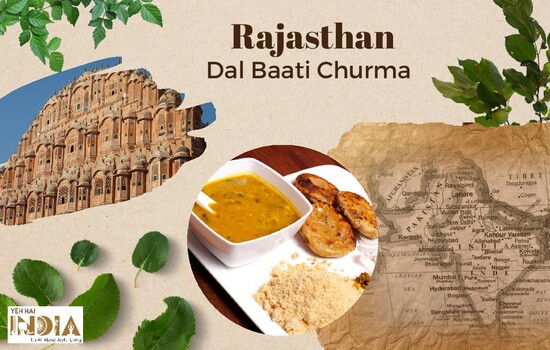 Baati is bread that is baked into a ball which is then enjoyed with the famous Rajasthani dal and churma, which again is a sweet dish made with wheat and bajra flour.
It is usually enjoyed during Makar Sankranti and Diwali.
23. Sikkim – Thukpa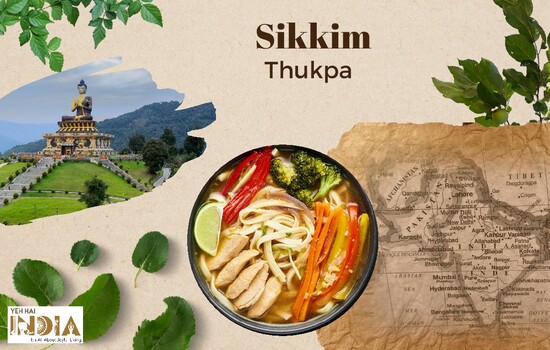 Thukpa is a spicy noodle soup that originated in Tibet but migrated to Sikkim along with Tibetan people and became the state's speciality.
The soup can be of any kind with a bowl of noodles added to it.
24. Tamil Nadu – Pongal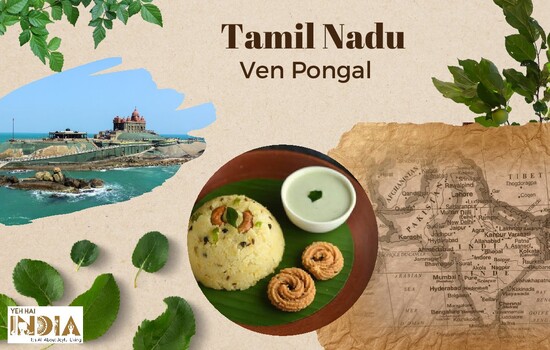 Everyone has heard of the festival Pongal but it is a rare person who knows that the word also refers to a dish'Ven Pongal' made out of rice, moong dal, cumin and black pepper.
It is usually made as part of celebrations to mark special occasions.
25. Telangana – Biryani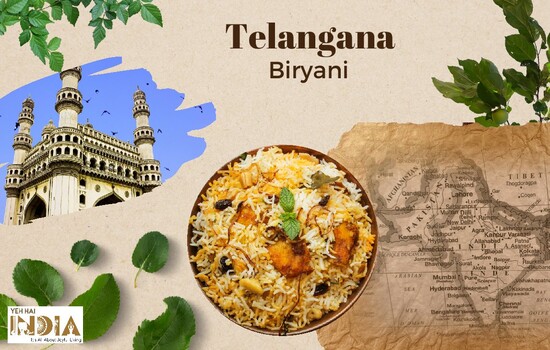 Popularly known as Hyderabadi Biryani, this particular dish originated in the courts of the Nizam from Mughlai cuisine.
It is traditionally made with basmati rice and goat meat and cooked in dum pukht style.
26. Tripura – Chakwi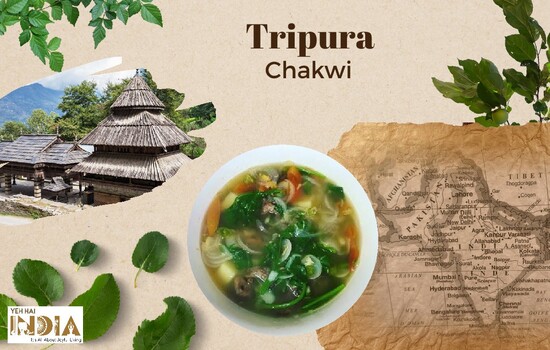 Chakwi is made with green papaya, bamboo shoots and pork.
It is a dish that originated in the Tiprasa tribe and is served mainly during weddings or other special occasions due to the time-consuming process of making it.
27. Uttarakhand – Bhang ki Chutney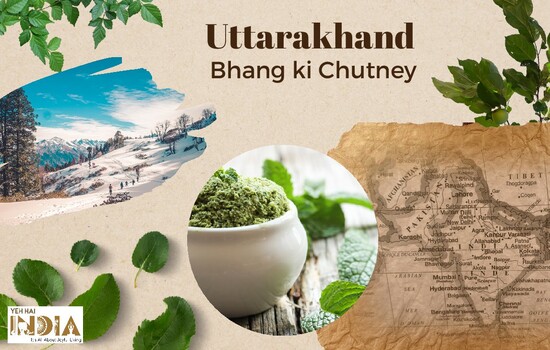 Bhang ki Chutney is prepared using a variety of seeds and spices.
They are ground into a fine paste until they form a thick liquid which is served as a sauce with nearly every meal.
The tang of cumin seeds, bhang seeds and tamarind fulfils all your savoury needs.
28. Uttar Pradesh – Tunde Ke Kebabs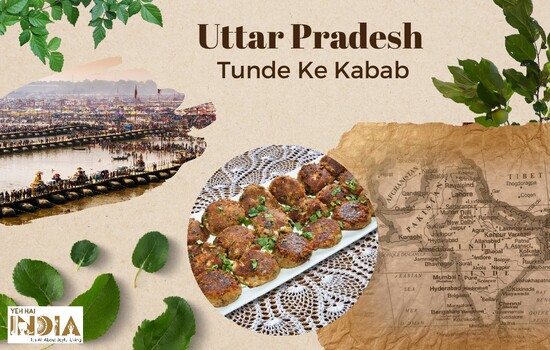 Tunde Ke Kebabs is a spicy meat dish that originates in Awadhi cuisine. With as many as 160 spices, it is a dish like no other.
An iconic restaurant named Tunday Kababi in Lucknow that was started in 1905 is famous for its servings of Tunde Ke Kebabs.
29. West Bengal – Kosha Mangsho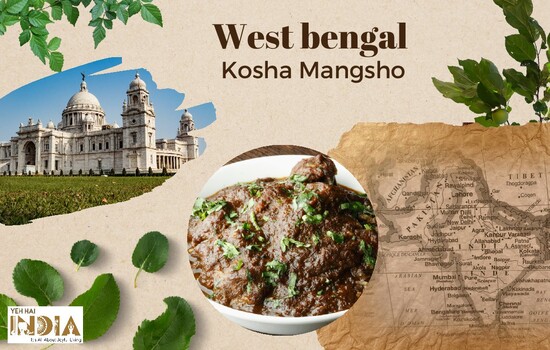 Goat meat is slow-cooked over a low flame in order to create this iconic curry which is then served with rice or parothas.
Golbari at the Shyambazaar crossing in Calcutta is famous for its servings of Kosha Mangsho.
With such a vast extent of India's regional food, your trip to this land is going to be packed with unending opportunities to taste the flavours of different parts of India.
Also Read – 10 Scrumptious Bengali Dishes Every Foodie Needs To Try