There's no other garment or accessory that adds grace and elegance to traditional Indian look better than a dupatta.
No matter how glamorous western skirts or denims look, one can't deny the beauty of Indian wear. Indian women look their best when embraced in beautiful ethnic outfits.
Dupattas are an essential part of many of the Indian outfits including lehengas and salwar suits. In fact, a beautiful dupatta can add glamour to a plane and boring salwar or kurti.
A dupatta is such an essential part of your outfit that it can make or break the look. Therefore, having a variety of dupatta in your ethnic wardrobe is essential to complement your Indian outfits.
Here, we have compiled a list of the different types of dupattas that you need for ethnic elegance!
12 Dupattas Every Indian Girl Should Have In Her Wardrobe:
1. Phulkari Dupatta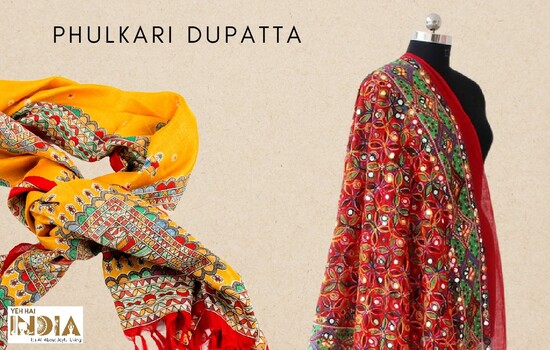 The traditional dupatta from Punjab, Phulkari style dupatta has beautiful and delicate embroidery in various geometric shapes and designs. Traditionally, silk thread is used for embroidery work on a cotton fabric.
However, nowadays other fabrics like silk and chanderi are also used to make the Phulkari dupatta. It can be an excellent match for the traditional Patiala suit.
How To Style:
Pair a colourful Phulkari dupatta with a short kurti and Patiala.
Recommended Story – Chikankari- The Exceptional Art of Embroidery
2. Banarasi Silk Dupatta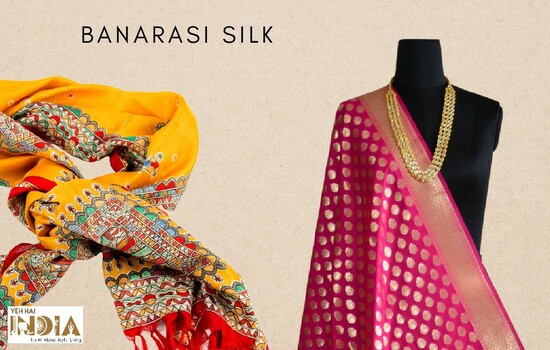 The Banarasi silk is mostly famous for sarees but the Banarasi dupatta is just as beautiful and can add a dash of extravaganza to any traditional salwar suit.
Banarasi dupatta with silver and gold zari on fine and soft silk fabric with intricate embroidery goes well with elaborate outfits for special occasions like festivals and weddings.
The variety of colours that Banarasi dupatta offers make it a versatile choice. For weddings and other cultural functions, a royal blue or ruby red dupatta will be a perfect fit whereas for a toned down look you can go for a beige or black dupatta.
How To Style:
Pair a jacket lehenga with Banarasi silk dupatta.
3. Ikat Dupatta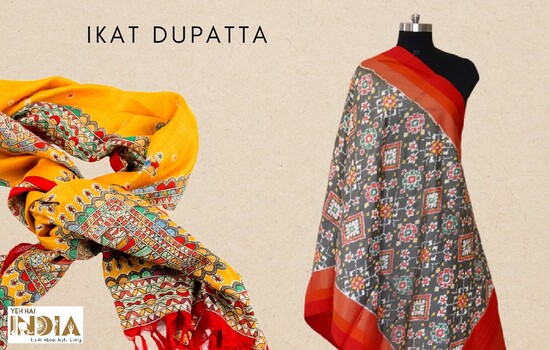 Ikat is a technique used for dyeing fabrics where yarn bundles are wrapped together and coloured to make the beautiful designs.
This process of dyeing is unique as it is done prior to weaving of fabric as opposed to other dyeing techniques in which the dye is applied on readily woven clothes.
The beautiful blend of motifs and colours in Ikat dupatta is a reason that makes it one of the best dupattas to wear with simple salwar kameez or kurtas.
How To Style:
Pair neutral coloured salwar kameez with ikat dupatta and accessorize with vintage jewellery.
4. Kalamkari Dupatta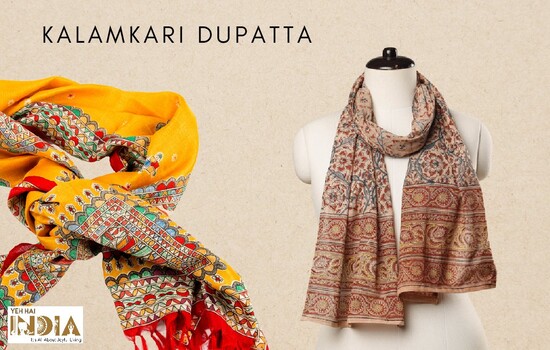 The word kalamkari means free hand. Traditional kalamkari involved several steps of bleaching, dyeing, block printing and hand painting to make the kalamkari fabric.
Today you can find the colourful kalamkari work on traditional dupattas and it generally features elaborate natural elements like flowers and birds or themes of folktales.
The beauty of these dupattas lies in the beautiful yet simple patterns that go well with Indo western look and also make a perfect accessory with long skirts and other western dresses.
How To Style:
A simple kurti with denims and a pair of juties will work best with kalamkari dupatta.
5. Pom Pom Dupatta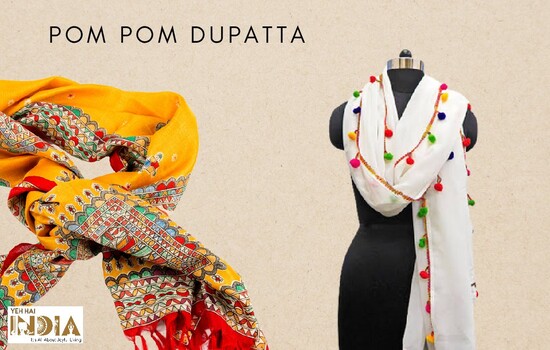 Pom poms are the fluffy woollen balls found everywhere nowadays and add a twist of funkiness to a traditional item like dupatta making it a really fun option to have in your wardrobe.
The pom pom dupatta has colourful pom poms in its borders which goes well with solid coloured salwar suits or long skirts. It can be a great fit for day time events.
How To Style:
Wear bright kurti kameez with pom pom dupatta and apply bright makeup for a quirky look.
6. Net Dupatta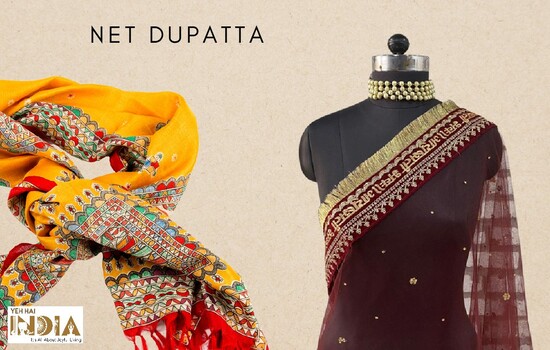 Net dupattas always look elegant and stylish and complements a variety of different styles of traditional wear like anarkali suits and lehengas.
Net dupattas with extra embellishments or elaborate borders can go well with a heavy look while a light coloured suit with a light coloured simple dupatta can be great for day time activities.
How To Style:
Net dupatta goes really well with elegant anarkali suits.
Recommended Story – Where to Buy Chikankari Work? – Best Online Stores and Markets
7. Gota Patti Dupatta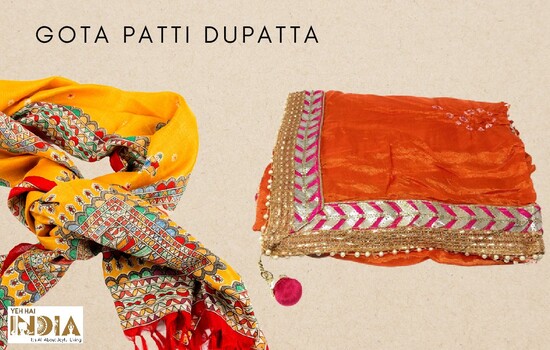 The gota patti embroidery style is prominent in Rajasthan. In this technique, gold or silver lace and ribbon is used to create intricate and elaborate patterns which generates bright coloured beautiful dupattas.
Due to the dazzling look of these dupattas, it is great for weddings, pujas and cultural festivals. Many bridal wear lehenga and sarees feature the gota patti work.
How To Style:
Bright coloured suits look great with gota patti dupatta.
8. Chanderi Dupatta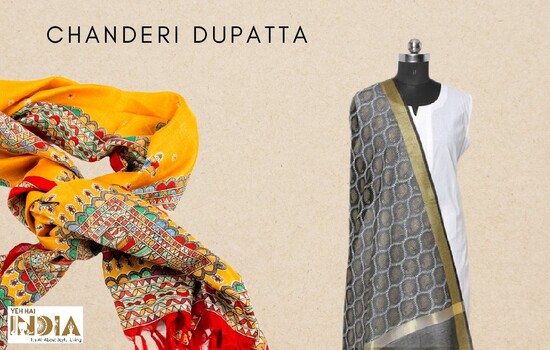 The Chanderi dupattas best compliment a cotton salwar suit and appears to be one of the best dupattas to buy in India. The detailed zari work and embroidery makes the Chanderi dupatta unique.
Pure silk Chanderi cotton or silk cotton fabric is used for embroidery work. The bright coloured Chanderi dupatta will look great with a white salwar suit for daytime events.
How To Style:
You can pair a Chanderi dupatta with a kalamkari suit for a unique look.
9. Georgette Dupatta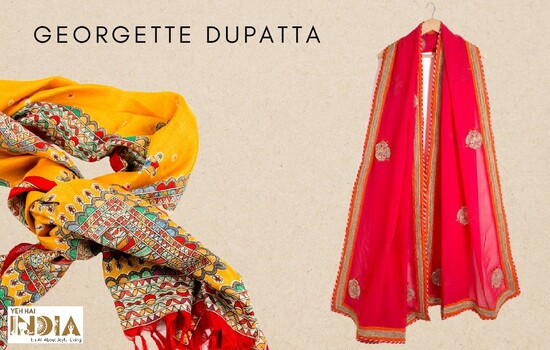 Georgette is one of the lightest and most easy to carry fabrics which makes them a great option for summers.
Georgette dupattas can come in bright prints or decorated with other embellishments like lace borders or pom poms.
They go well with a light everyday look and also work great for special occasions like birthday parties or weddings.
How To Style:
Wear a geometrical print georgette dupatta with a cotton suit in white or other neutral colours for a simple and classy look.
10. Chiffon Dupatta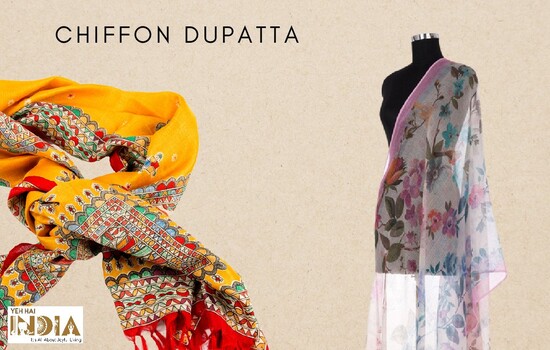 Chiffon is another soft and breezy fabric which is easy to handle making it great for the summer.
The softness of the fabric makes you feel playful and light while adding charm and beauty to your ethnic outfit. All these qualities place it at the top in the list of must have dupattas for all kinds of looks.
How To Style:
Light coloured chiffon dupatta can be paired with light chiffon suits.
11. Kantha Embroidery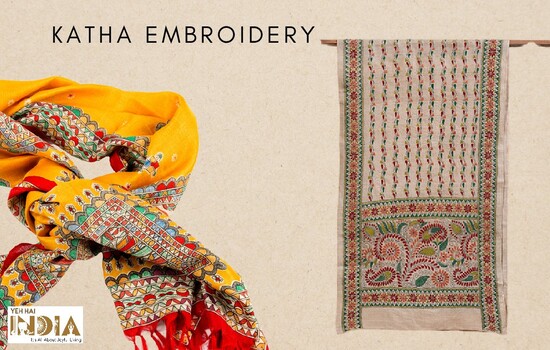 Kantha embroidery originated in the state of West Bengal and practiced mainly in the rural areas.
The themes of the embroidery include prints, paints and images of the Vedas or natural motifs and geometrical shapes in various colours.
It is great for social gatherings, casual meetings and religious events.
How To Style:
Kantha embroidery dupatta suits well with kurti and crop pants.
12. Sequin Dupatta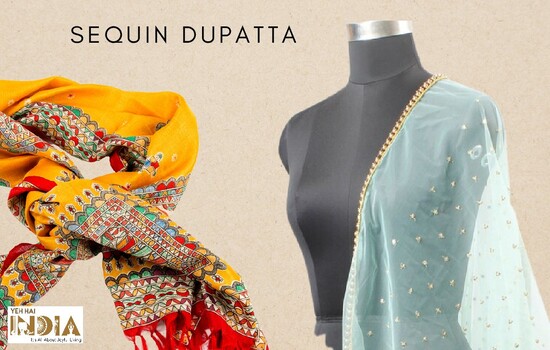 A sequin dupatta can be a net or transparent dupatta with elegant sequin work. It can glam up an anarkali suit or a party gown and is perfect for evening events like wedding receptions and festivals.
The sequin dupatta can have detailed lace borders and elaborate embroidery with magnificent craftsmanship that adds perfection and sophistication to your outfit.
How To Style:
Pair the sequin dupatta with a long floor length anarkali for a bright and fancy look.
Summary: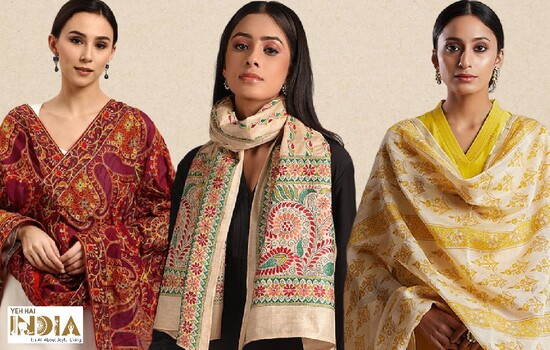 Dupattas are an essential part of many Indian outfits like suits and lehengas. Some dupattas can also be paired with evening gowns and Indo-western skirts.
It's always great to have a variety of dupattas in your wardrobe to go with different Indian outfits for different occasions.
Dupattas like Banarasi and Chanderi feature a very elegant and classy look, while others like gota patti give off the fancy party vibes which are great for weddings and parties while others like chiffon and net dupattas are great for daily wear.
Wear one of these dupattas with your Indian outfits and add a level of mystery to your otherwise boring looks.
Also Read – Kathputlis: A Vibrant Expression Of Rajasthani Folk Art