With so many new-age skingredients making an appearance at every turn of season, here is something that feels like an ultimate hydration therapy for ageing skin.
Squalane, the newest skin revitalizer that's making headlines with its remarkable powers to reverse skin damage, deserves an eminent place in your beauty cabinet – and for a good reason!
This natural oil expertly merges with skin's cellular framework to help strengthen barriers against agents likely to damage its inner structure – leading to poor elasticity, inadequate flow of blood and moisture depletion. 
To tap into the skin reviving elements of Squalane, the best product to purchase is Squalane oil. This oil can be used as an emollient for hair as well as for skin.
But before we go any further to reveal how you can use Squalane oil in your daily skin care regimen and uncover all the different ways it can help your skin and hair, let's first get to know what Squalane is and how it is extracted.
WHAT IS SQUALANE?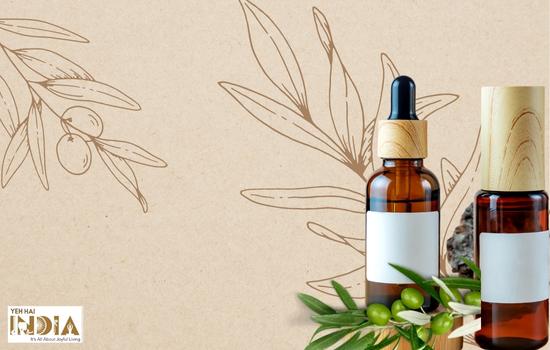 In the beauty world, Squalane is a skin remedier that works to enhance skin agility, youth and firmness. This highly permeable fluid is a derivative of squalene, a compound that naturally exists in human skin and plants.
When applied to skin, it instantly hydrates skin from within and leaves it supple, calm and toned.
It's featherlight texture and the way it illuminates your skin are the most striking features that warrant you to use it as a multipurpose beauty oil. No matter what type of skin you own, this oil leaves your skin blooming like a fresh blossom sans any ill-effects.
What's more it can end nearly every kind of skin trouble – be it rough elbows, chapped lips, brittle hair or nails prone to breakage with its incredible nutrient replenishing features.
Recommended Story – Get Glowing And Luminous Skin With These 10 Ayurvedic Face Oils
SQUALANE vs SQUALENE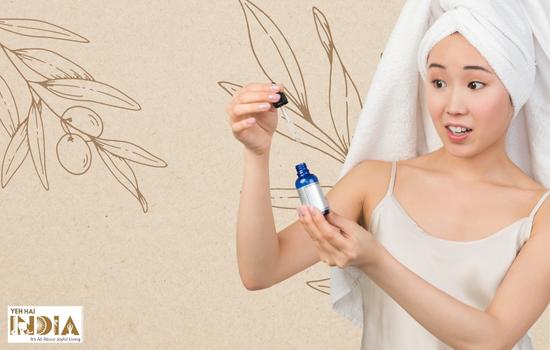 The term "Squalane" might mislead some into believing it to be a derivative called Squalene, a compound obtained from shark liver oil for use in skincare products, without giving a second thought to the fact that these similar sounding names refer to not one – but two different ingredients being used in the beauty and health care industry.
It is worth noting that squalene naturally exists in human skin and is one of the key contributors to supple, radiant and plump looking skin.
However, our body's ageing process impedes production of squalene, a reason that leads to skin wrinkling and sagging in older people. As a substitute to this essential skin emollient, the vegan beauty industry utilizes the goodness of Squalene found in plants.
This natural component is hydrogenated to eliminate any toxic substances upon which squalene turns into Squalane, a refined version of squalene found in living beings.
IS IT VEGAN?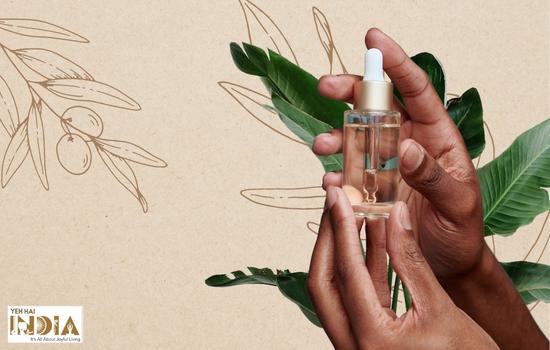 Squalane extracted from plants such as sugarcane and olives is 100% vegan. While buying Squalane infused products you need to check the ingredient list to ensure they contain only 'Plant Derived Squalane' to filter a product that's VEGAN and Cruelty Free from a flood of Squalane infused products in beauty stores.
Plant derived Squalane holds the power to restore suppleness, moisture and vital nutrients to skin that's lacking form and texture.
By consciously choosing Squalane derived from plant sources you're not only supporting your health but also making a sustainable choice that does not pose any kind of threat to the living world and the environment.
HOW TO USE SQUALANE OIL: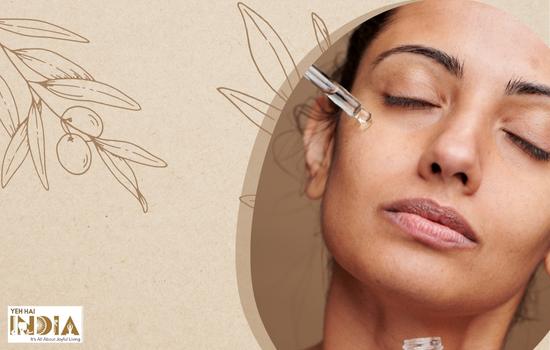 You can use 100% plant derived Squalane oil on your skin without any need for dilution keeping in perspective the varying hydration needs of your skin.
However, if you wish to add it to your list of daily-use skin care essentials, such as a skin serum, moisturizer or anti-aging formula, you can do so.
Just remember to apply one or two drops over your moisturizer or any other product for maximum benefits.
Alternatively, you can use 100% Squalane oil to address different kinds of beauty hassles as:
Dab two to three drops of Squalane oil as a skin serum all over your face and hair with your finger tips for even distribution.
FACE AND BODY MOISTURISER
Use a few drops on your face and body over your normal moisturizer for added hydration.
FACE PRIMER/ MAKE UP PRIMER
Put a drop or two under your makeup as a skin primer/ priming fluid for better hold.
Up your face massaging game with Squalane oil to track the best skin massaging benefits from jade rollers.
If you continually suffer from chipping nails, you can use Squalane oil as a cuticle oil to strengthen and nourish your nails.
12 BENEFITS OF USING SQUALANE OIL:
1. Fills up lines and wrinkles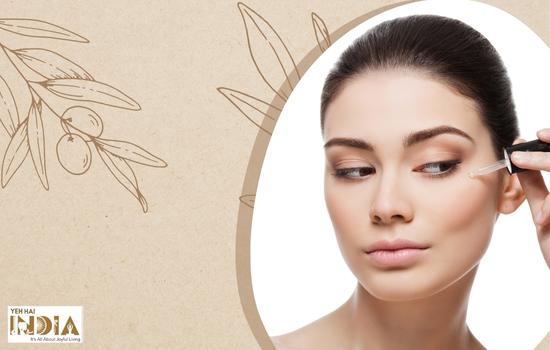 Leave all those beauty concoctions infused with all sorts of anti-ageing components aside for once, and start using Squalane oil as your only age-reversing beauty companion that helps offset wrinkles and fine lines, the very moment they begin to appear.
2. Strengthens collagen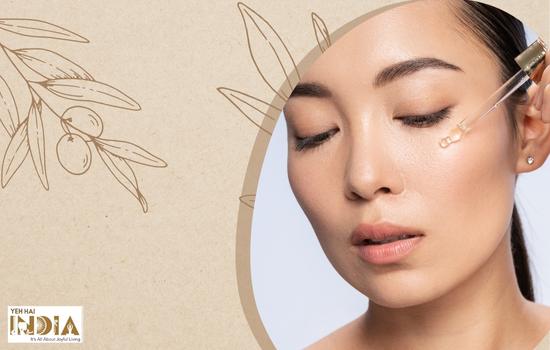 If your skin begins to show signs of sagging, then it's time to seek the help of Squalane oil, an expert skin corrector that works on the cellular level to revamp it's texture and suppleness.
3. Restores moisture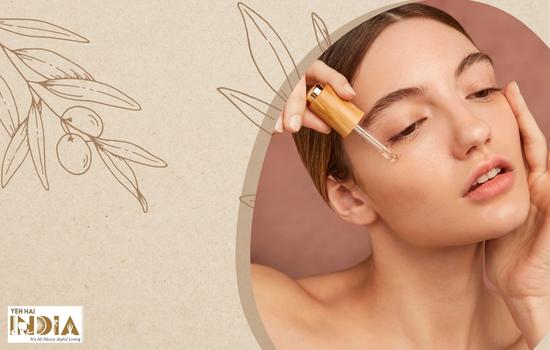 This oil has remarkable moisture restoring capabilities that assist in replenishing skin not just on the surface but from deep within where the skin cells dry up due to moisture depletion and find it hard to manufacture skin's natural oils.
Squalane oil breathes a fresh lease of life into moisture less skin to prevent any further damage that might lead to premature wrinkling and skin infections.
4. Balances sebum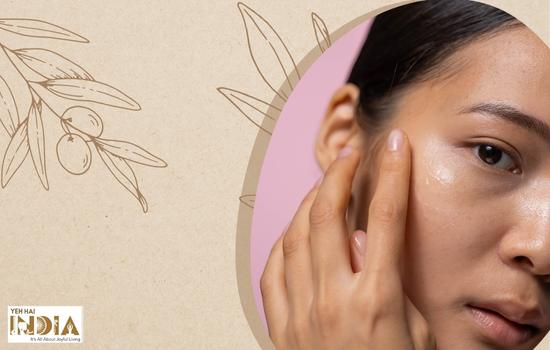 One of the most praiseworthy features of Squalane is acne prevention. This oil is non-comedogenic and is somewhat similar in texture and composition to squalene released by sebaceous glands.
It doesn't clog pores, rather works to fight acne causing bacteria to protect your skin from the possibility of breakouts.
5. Reduces redness and inflammation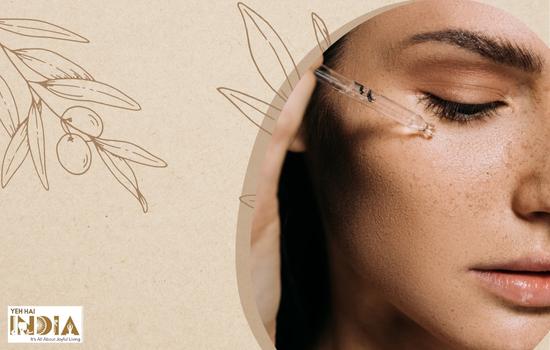 Squalane oil works to even out skin tone and calm irritated skin. This nature of Squalane comes from its inflammation reducing capabilities that help treat red blotches caused by skin's own inflammatory response to irritants in its surroundings.
Those dealing with inflammatory skin conditions such as eczema and dermatitis can safely use Squalane oil to maintain optimum levels of moisture in their skin.
6. Protects against sun damage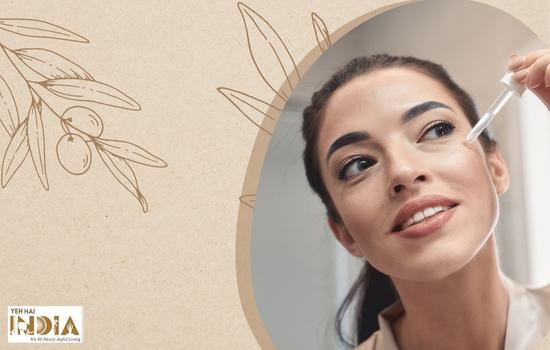 Apart from its expert age defying activity, sun protection is another feature that makes it a winning skin care ingredient.
Squalane oil contains fat soluble antioxidants that help protect skin cells from oxidation that happens due to long term sun exposure.
7. Fades scars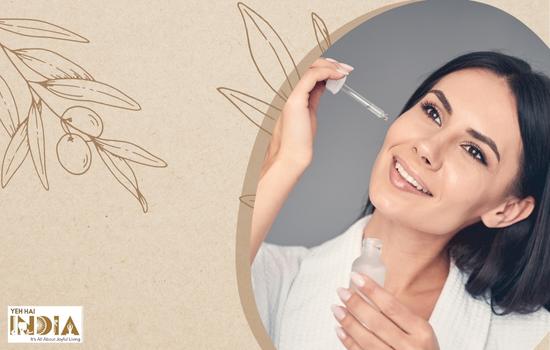 Squalane oil is an excellent skin renewer that can help you achieve a clearer and blemish free face. This oil helps speed up cell renewal to promote healing of scars, blemishes or spots on skin and in turn makes them less visible.
8. Repairs skin damage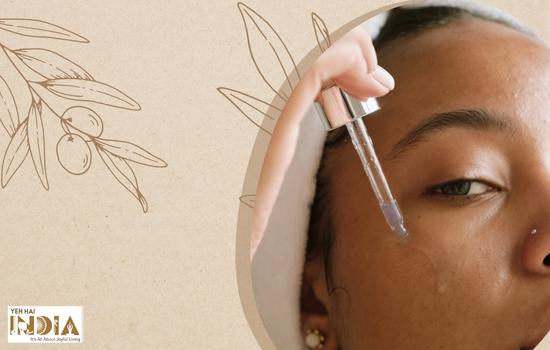 Any kind of damage inflicted to your skin, whether it's from acne, product buildup or skin ageing,
Squalane oil can easily rectify it. It not only provides a barrier to your skin against external damage but also goes deep within the skin to promote cell regeneration to help your skin heal itself.
9. Prevents hair splitting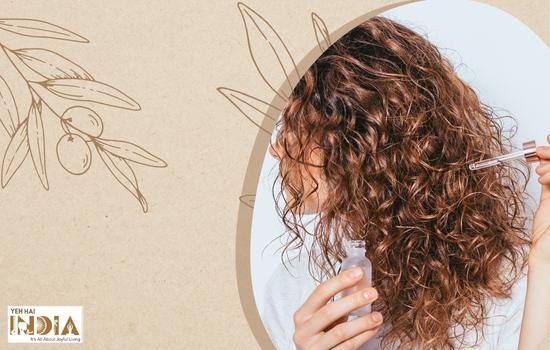 Squalane oil makes for a great addition to your hair care specifically for lacklustre, brittle hair.
So, if you're the one whose hair has suffered the damage due to harsh hair straightening/ heat styling procedures, then Squalane oil can help your hair overcome the damage quicker than most other hair oils or serums.
10. Makes hair glossy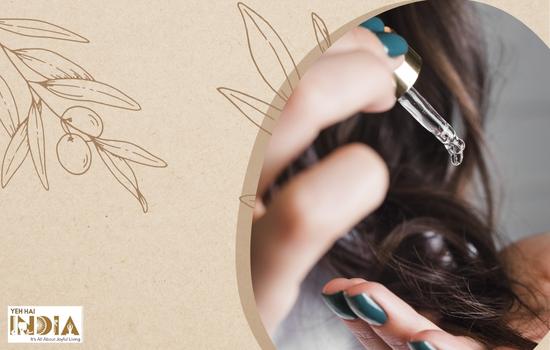 To infuse a burst of moisture and gloss to your lifeless hair, apply two-three drops of Squalane oil to the ends of your hair. This way you can easily comb through your hair without any tangles or greasiness of hair oils.
It expertly tames flyaways and frizz with its serum-like consistency that adds shine to lustreless locks minus any greasiness.
11. Nourishes the scalp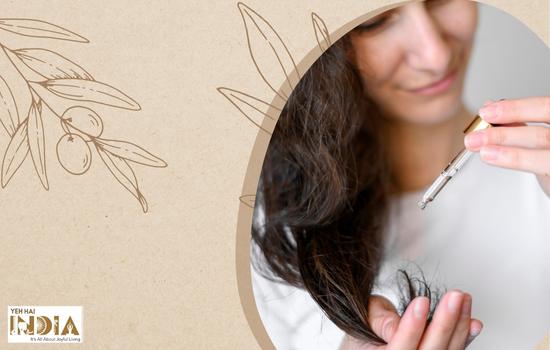 Massaging your scalp once in a while with Squalane oil can go a long way in improving hair health. It gets easily absorbed into your scalp to hydrate it and prevent collection of debris inside hair follicles that might lead to inflammation.
It can even reverse hair thinning to some extent with a healthy dose of antioxidants.
12. Speeds up hair growth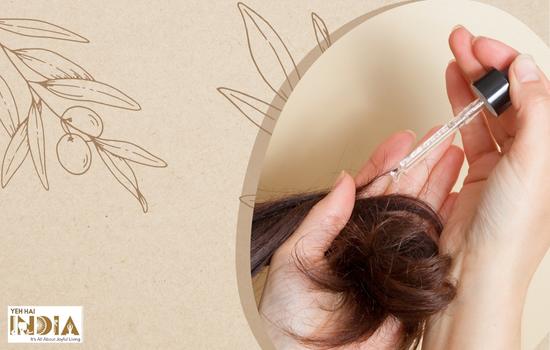 The oil is rich in Alpha hydroxy acids (AHAs) which help stimulate the hair follicles and provide nourishment to your hair to speed up hair growth.
It works to replicate hair texture with a burst of nutrients that help you grow your hair long.
PRODUCT RECOMMENDATIONS: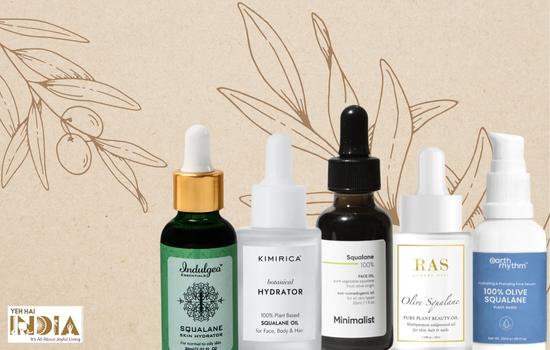 Earth Rhythm Plant Derived 100% Squalane
RAS Olive Squalane Pure Plant Beauty Oil
Minimalist Squalane 100% Face Oil
Kimirica Botanical Hydrator 100% Squalane Oil
Indulgeo Essentials Squalane Skin Hydrator
IS SQUALANE OIL SAFE TO USE?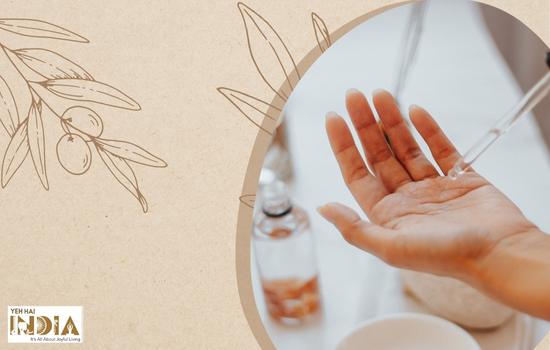 If you are not allergic to Squalane, you can safely use Squalane oil on your skin.
So far, there have been no instances of an allergic reaction with plant based Squalane oil as the process utilized to convert squalene into Squalane removes all the toxic components to a large extent, thereby posing minimal risk to its users.
However, it is suggested to do a patch test before using the oil in its crude form to stay safe.
WHO'S IT FOR?
Squalane oil is best suited for dry skin but works as a moisturizer for all skin types including sensitive skin.
If you have oily skin you can still benefit from Squalane oil but you have to use it sparingly considering the fact that Squalane is in many ways similar to your skin's natural oils and if your sebaceous glands are already in a state of overdrive, then applying Squalane might not be the best thing to do on a daily basis as it can make your skin too oily and in turn, attract dirt to settle on its surface leading to pore clogging.
SUMMARY:
Squalane oil  is a revolutionary beauty essential that does far more than just illuminate the skin. It functions as skin's own natural oil to re-infuse youth and suppleness to skin that demands instant replenishment. 
It's a multipurpose beauty oil that lifts up skin appearance and reaches dried up kin cells, helping to hydrate and awaken them. This in turn leads to better skin health.
Squalane oil obtained from plants is not just a superb skin Hydrator but is that little known fountain of youth, that furnishes your skin with a burst of hydration and skin reviving nutrients to help it beat the effects ageing.
Redefine skin care with Squalane oil added into your beauty rituals to obtain velvety, plump and luminous looking skin. 
Also Read – Product Review: Imroz' Bhringraj Hair Oil with Hemp Seed Oil And Shikakai