How many of you are crazy about music? Almost everyone, right? Some people love rock music, some are crazy about 90's music and the rest believe in, 'Jo acha lage vo sun lo' philosophy.
Music calms are soul and brings positivity. Be it any occasion, music is complimentary. You are sad, listen to Arijit Singh. You are happy, listen to Diljit Dosanjh. But there's a huge difference between listening songs on your phone, and attending live concerts of your favorite singers.
Music lovers know the truth that the feelings of attending music festivals and live concerts can't be replaced. So, if you haven't attended any of the music festivals, it's high time you should. Here's a curated list of Music festivals in India. Make up your mind and go to any one of them.
Recommended Story – Top Indie Music Artists and Bands in India
1) Sunburn Festival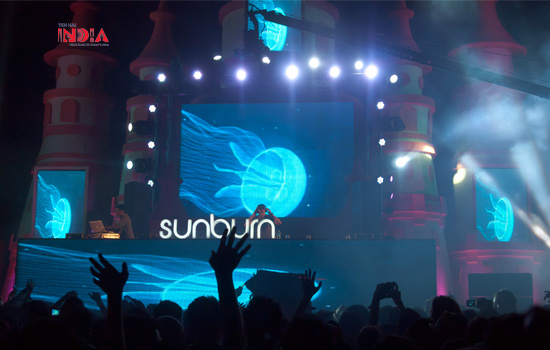 You must have heard about the Sunburn Festival which happens in Goa. It's huge and the vibe is amazing. So for those who aren't aware about the festival, Sunburn is an electronic dance music festival. It's the perfect amalgamation of food, shopping, music and dance. Basically, it has all of your favorite things to do.
This festival was celebrated in Vagator, Goa, from 2007 to 2015. It then shifted to Pune, Maharashtra. Now, Pune is also famous for its nightlife. But looks like Sunburn did belong to Goa, so it came back in 2019 again. Renowned DJs like Nucleya, Afrojack, Janux, Mark Knight have performed at the Sunburn Festival.
Apart from music, there are exciting workshops for people to explore and learn new talents. You can also grab food and drinks at cheap prices during the Happy Hours from 1pm to 3pm. Also, some discounts on liquor like, 'Buy 1 get 1 free'. Isn't it amazing?
Well, last year Sunburn didn't happen due to the COVID scenario because the organizers were concerned about the safety of the public coming to the festival. Though they received huge responses from all over the world, they weren't just ready to compromise everyone's health. Let's see if the festival happens this year or not.
2) Mahindra Blues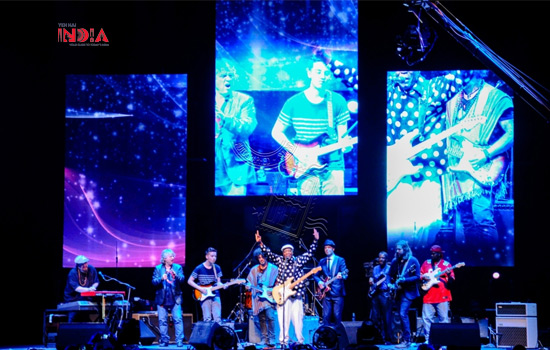 Mahindra Blues is Asia's biggest Blues festival which takes place in Mumbai every year. You would encounter some of the very best Blues artists from all over the world. Even budding blues artists are given a chance to showcase their talent.
Due to this festival, there has been a growth in our very own Indian Blues community. Mahindra Blues festival is something extraordinary not like your regular music festivals. If you have time, make sure you go to this festival which happens in the month of February.
Apart from the festival, you can also enjoy the exquisite cuisine and the nightlife of Mumbai, the city which never sleeps.
3) Sula Fest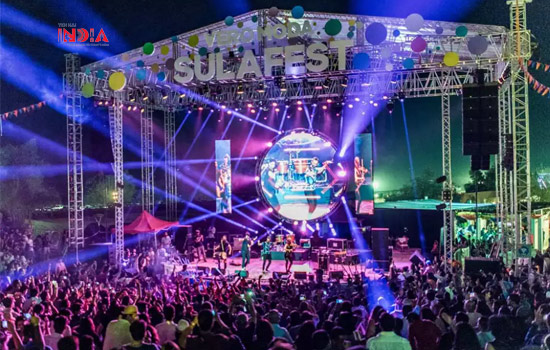 As the name suggests, Sula Fest happens in the Sula vineyards of Nashik. This fest is a perfect blend of electronic music, reggae, and dubstep. Well, if you are a wine person (like most women in the country), you are going to be flooded with the best wines in the world. There's also a taste test for different kinds of wine.
Even if you are not a big wine fan, there are other drinks which you could explore. Also, there are many recreational activities like foot massages, hot air balloon rides, tarot card reading and much more. Sula Fest collaborated with Yoga House to introduce yoga sessions to the public in open grounds.
Unfortunately, this year the Sula Fest won't happen due to the COVID scenario. But this fest is something which your Instagram feed truly desires. The ambience is just picture-worthy.
Recommended Story – GOA CARNIVAL 2021
4) NH7 Weekender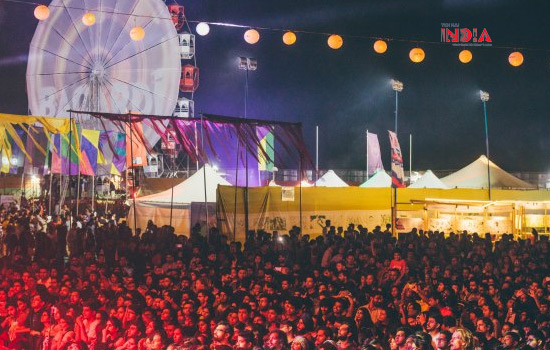 NH7 Weekender is a different comedy and music festival held in India. It's annual, multi-genre, multi-city festival and is among the largest South Asian arts festivals. It started in Pune, the city famous for its nightlife and then expanded to other cities as well. It's created by OML (Only Much Louder).
NH7 Weekender is touted to be one of the best-organized music events with top-notch facilities, music artists, security, foods, drinks, and much more. The production quality is amazing with mind-boggling assortment of artists. The music performances are a mix of metal, indie, rock, and ethnic fusion music.
NH7 takes place in the cities of Bangalore, Pune, Delhi, and Kolkata for three days. Last year they organized a digital event. Despite the COVID scenario, the festival was a massive hit.
Some of the brilliant artists which were a part of NH7 Weekender 2020 are Oddisee & Good Company, Rashmeet Kaur, Lifafa, Vidya Vox, Nothing Anonymous, Kalamkaar, Aavrutti, and Shruti Haasan featuring Murthovic and Karan Parikh.
5) Jodhpur RIFF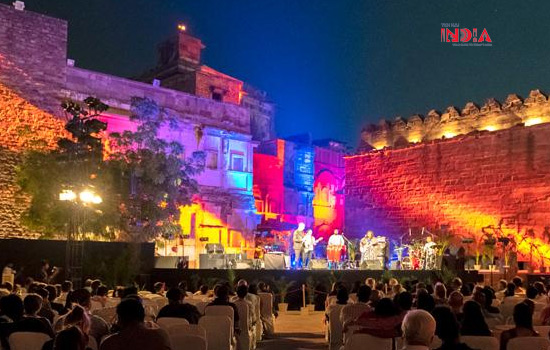 Jodhpur RIFF is an international folk music festival endorsed by UNESCO as a "Peoples" Platform for Creativity and Sustainable Development". It takes place at the alluring Mehrangarh Fort in Jodhpur. RIFF happens in October during the brightest full moon night of the year, Sharad Purnima.
It provides an open opportunity to all the acclaimed musicians and folk artists to showcase their talent in front of everyone. RIFF's main aim is to familiarize the world with Rajasthan's traditional music heritage. The Chief Patron of Jodhpur RIFF is HH Gaj Singh of Marwar-Jodhpur.
If you are someone who's fond of folk music, one visit to Jodhpur RIFF is a must. Also, you can try the mouth-watering Rajasthani cuisine which is something to die for, apart from the traditional music.
6) Enchanted Valley Carnival
Enchanted Valley Carnival is India's largest annual music festival. It brings together different music genres from Indie, Electronic, pop to techno music. It takes place in Aamby Valley City in Pune.
Also, the most mind-blowing thing is that Enchanted Valley Festival is the first festival in Asia which is held on an airstrip. It's a two-day festival and has 5 different stages for different genres. Huge, right?
You can also experience a myriad of activities like bungee jumping, rock climbing, zip-lining, and much more. Where's the foodie gang? People you must visit the 'Culinarium', which are the food stalls. They serve everything from gourmet classics to street cuisine. Also, you must have heard of Lonavala right? It's located near Aamby Valley, you can pay a visit to that mesmerizing beauty too.
Which one would you like to attend? Every music festival has its own perks and is unique in its own way. The choice is yours. Just make sure you enjoy it to the fullest!
Also Read – Top 11 Famous Indian Musical Instruments Names with Pictures