When we hear about India and Pakistan, the very first thing that comes to the mind is "War". The relations between the two countries have always been complex and hostile due to a lot of historical and political events. Pakistan came into being based on an idea, since dubbed the Two Nation Theory, that underlined, in no uncertain terms, that Hindus and Muslims were mutually antagonistic, different beings, with "nothing linking them together." Though we declared independence of both the countries in the same year, the relations between the two states have been constantly strained due to the violent partition done by the British Raj. This started the Kashmir Conflict and ever since we have been fighting over it for years which has resulted in hostility and suspicion of the states towards each other.
Unlike most neighbours, these two countries also have their differences. Religion being the primary difference, yet they do overlap in a lot of areas. Since the Northern part of India and some parts of Pakistan overlap in certain demographics they share common grounds over languages, clothing, fashion, lifestyle, cultures and bond the best over Food. 
Recommended Story – Indian Street Food List to Die For
One of the best Instances where the cuisines of both the countries are being well celebrated in Unison is by this one woman named Ragini Kashyap. This 30 year old woman made it her mission to serve what she calls her "Bordered Menus". Here she hosts pop-up dinners around the world in an effort to show the underlying similarities between our cultures and what on earth we are missing under the pretext of conflict. From an interview by The Week she explains " We essentially eat good food, tell a few stories and sort of explore the conflict from a lens other than facts, figures and news channels."
American travel vlogger Drew Binsky also shares similar views and says "There has been a lot of negative chatter in the news about India and Pakistan. But let's take a moment and try to look at these neighbouring countries from a different perspective." This is what he has to share after spending 4 months in both Pakistan and India.
Asalam walekum- walekum asalam. These are the words used to greet a Pakistani,in the same way, in India we use Namaste. We are only divided on basis of words, but our culture and expression are the same. They say the Muslim and the Hindus are brothers, but in reality, they are family, because family are the ones that share the actual food. Starting from the street food with variants like kebabs, drinks, chat and ending it with kheer is what we share in common.
The land of Punjab and Lahore helps us to build our relationship even more strong, as we share the fragrance of basmati. And here comes the most gorgeous and flavourful food, Biryani. If you have just had a serving of steaming hot and spicy biryani, gulab jamun and a glass of chilled lassi, could you tell whether it was an Indian lunch or Pakistani?
Good food has the power to blur the differences between India and Pakistan and bring everyone together.
There are countless other dishes that are shared by both Indian and Pakistani cuisine such as Nahari, Haleem, Korma, Lassi, Dahi Bhalley, Pulao, Sheemal, and so many more! Variations remain, of course, in the choice of ingredients, meats, vegetables, spices and cooking style. In various places in Delhi, India, pakistani food is found and enjoyed by the people extensively. Be it a roadside stall's shammi kabab, or be it Jama Masjid's Tangdi kabab, the popularity never comes to a hault when its about these items!
In the spirit of unity in diversity, here are foods that are made and loved by both countries ;
SAMOSAS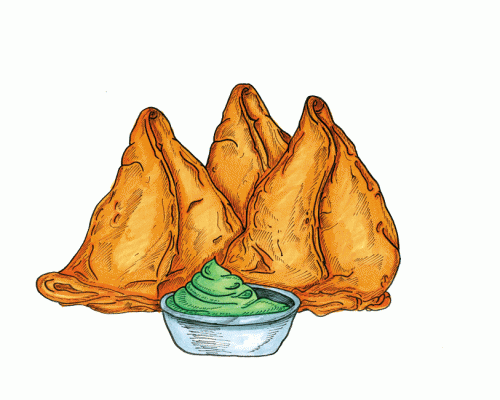 Indian or Pakistani, nobody can resist the temptation of these yum- my packets of flavors! Stuffed with spicy mashed potatoes with peas, crushed peanuts and sometimes even cottage cheese, samosa is loved equally in both the countries. Just like varieties of samosa exist in India, Pakistanis also experiment with different types of savory fillings ranging from veggies to meat.
GOL-GAPPAS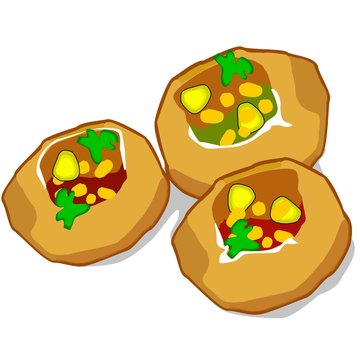 Even the mention of these tangy balls of deliciousness makes the mouth water, no matter the nationality. Golgappe filled with tasty mashed potatoes, zesty chutneys, tamarind or mint water, chick- peas and yoghurt are popular in both the countries. No matter where you are in India or Pakistan, you will have the choice to enjoy your gol gappe with sweet or tangy chutney (or both!).
KULFI FALUDA
The bowl of sinfully sweet kulfi falooda made with kulfi, fresh milk and silky noodles appeal equally to both Indian and Pakistani people. Variet- ies of the heavenly falooda are popular in Lahore just as it is in north In- dian regions like Delhi or Lucknow and south Indian cities of Hyderabad or Bangalore. (And the entire country, for that matter!).
BIRYANI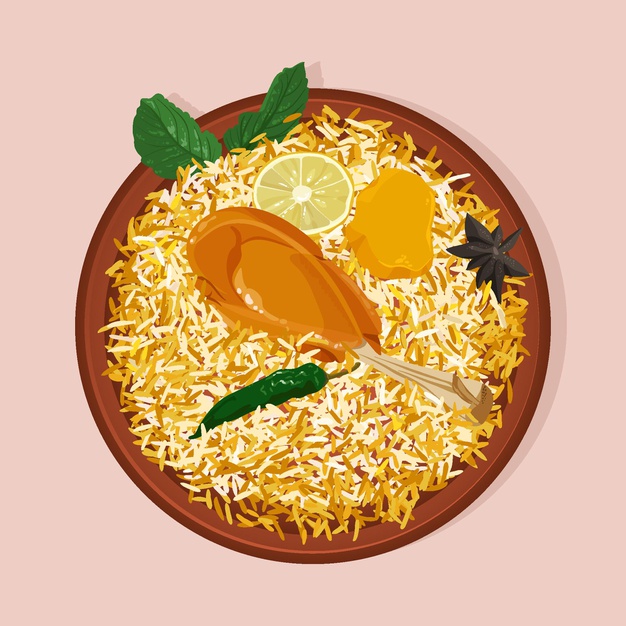 How can this list be complete without Biryani? From the online ordering trend of the last three years, we already know about India's everlasting love for Biryani. A variety of this flavoursome dish made with aromatic rice, spices and juicy pieces of meat is also equally loved in Pakistan. Just like we experiment with the kinds of spices, vegetables and meats we use in our biryanis, they do too, and now countless versions of it exist in both the countries!
KEBAB
Seekh kebabs, shami kebabs, chapli kebabs and so many others succu- lent and spicy kebabs cause an explosion of flavours in the mouth. Who doesn't want such a treat, no matter where they come from? Numerous va- rieties of soft and juicy kebabs are relished in both countries, even though they might look a little different from each other.
GUSHTABA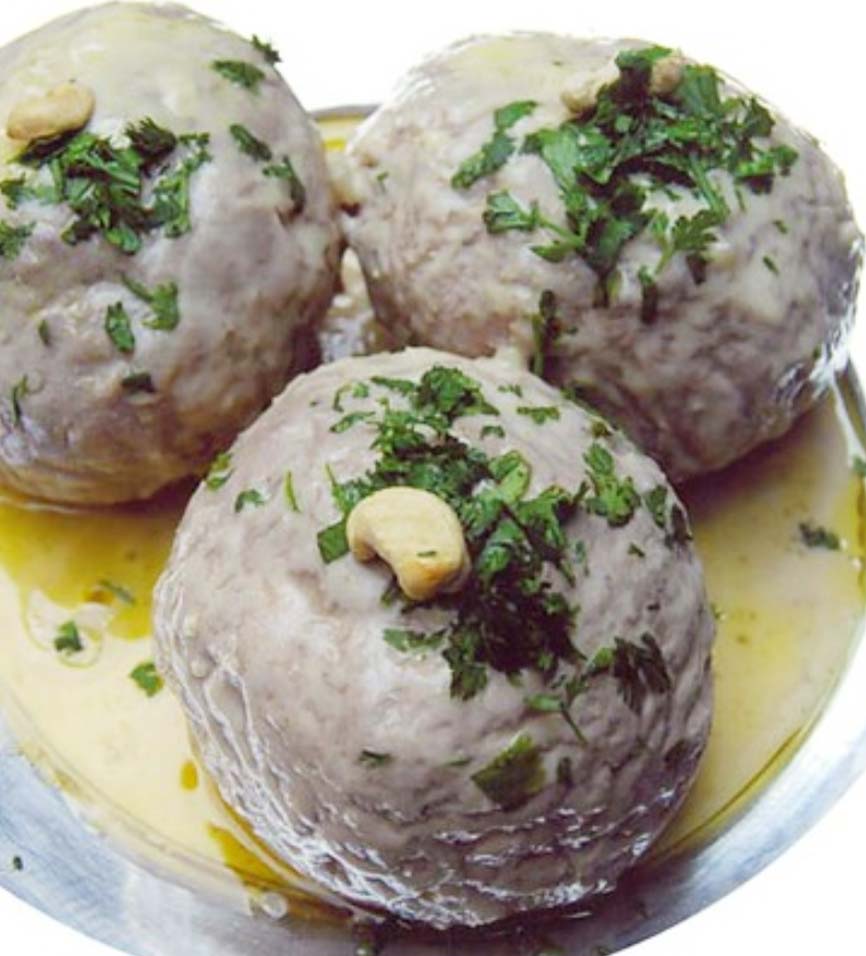 If you have not tasted this rich Pakistani dish made with balls of minced meat dipped in a tangy gravy of spices and yoghurt, you are missing out on a lot! Gushtaba is known as 'dish of the kings' and is famous espe- cially in the Indian region of Kashmir. It melts in the mouth and washes the taste buds will pure deliciousness!
Rice – Binding all Asian countries together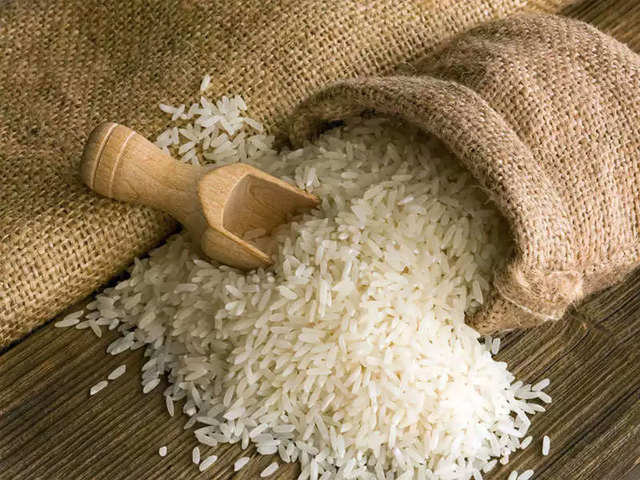 Whether it is Saudi Arabian kabsa, Iranian pilaf, Pakistani biry- ani, Indian curd-rice, or Japan's sticky rice, the varieties in the East are about as many as the types of cheese in France. Unlike the West, the East doesn't regard rice as an accompaniment veering on a condiment. For Eastern people, rice is more than a dish; more than a grain. It is the source of celebration; symbol of fertility; rite of passage; a healing potion; and the harbinger of prosperity. In Asia, rice is life itself.
An oblique path to Kashmir might have been the rice dish kabsa, touted to be Saudi Arabia's national dish. In Qatar, Kuwait and Bahrain, it is called majboos. In Malaysia, nasi lemak or rice cooked with coconut milk and wrapped in pandan (screw pine) leaves with eggs, anchovies, peanuts, cucumbers and sambal paste is served at hawker stalls everywhere. In Singapore, Yangzhou fried rice, also called "golden rice", is popular among the Chinese.In China, rice symbolises abundance and prosperity. Rice pervades Japanese culture and language. "Toyo-da", for instance, means "bountiful rice field", and "hon-da" means "true rice field". The Japanese believe that soaking rice releases its life energy. Since seven gods live in each grain, it is disrespectful to waste rice, they say.
More than Buddhism or Islam; republic or democracy; the sari or the kimono, all of which are more different than similar, rice may be the one thing that connects the East. Consider these paradoxes: Islam doesn't sanction idol worship, yet Java in In- donesia—with the highest Muslim population in the world—worships Dewi Sri, a Hindu rice goddess.
Recommended Story – ORGANIC FOOD – All you need to know about!