Men have started grooming themselves more as compared to earlier times. They don't confine themselves to boxers and t-shirts now. They dress well before stepping out.
As India is a land of cultures and traditions, men don't wear ethnic clothing only on weddings.They even wear it on other festivities, college functions or just a random day out with friends.
There are multiple options out there for ethnic clothing. If you are someone who's unaware of this fact and is clueless, here you go. Let's explore different types of ethnic clothing for men in India.
Kurta Salwar: The Basic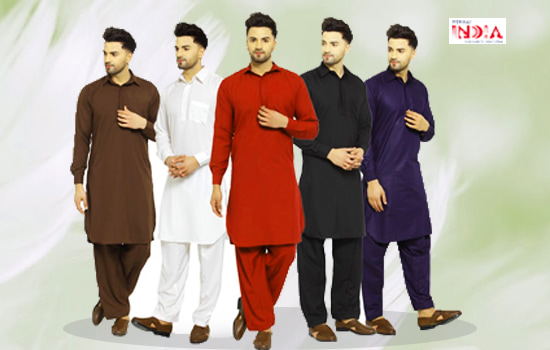 Kurta and Salwar is a look which one can slay during any of those great Indian festivals. This is something which men have been wearing from quite a long time. It's basic, classy, and comfortable.
Especially the baggy and a bit loose for salwar level ups the game. It may be plain or have bit drapes like a Patiala. Men can look super cool in Kurta Salwar if they pick up great choice of colours for both up and bottom.
Instead of salwar, one can also go for churidars. If the whole attire looks boring, then opt for a printed jacket/ leather jacket to rock the look.
Recommended Story – 10 Ways To Look Stylish In Winters
Achkan Sherwani or a Normal Sherwani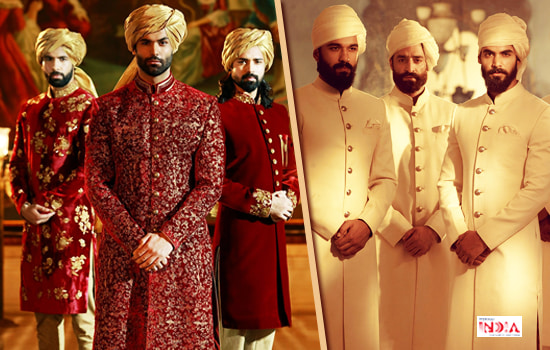 Are you confused that should go for a normal sherwani or a achkan sherwani? Well, both look good on respective occasions. The normal sherwani is a long close fitting coat style jacket. It's till knee length and has long sleeves.
It comes in a heavier fabric with lining and may/ may not have a front slit with some embellishments. There are many types of sherwani and it's really difficult to choose among them. Men usually wear sherwani on weddings. It's accompanied with a dupatta, safa and dhoti/ normal pants.
Achkan Sherwani is more detailed and makes a perfect style statement. It's a bit shorter than the normal sherwani and has a button placket in the front. Achkan sherwani is more fitted and gives a compact masculine look. If anyone wants to experiment with their wedding look, go for achkan sherwani.
The main difference between both of them is the fabric, length, and the flare from the waist. Both of them look great and represents class. It depends on your taste and choice.
Pathan ki Shaan: Pathani Suit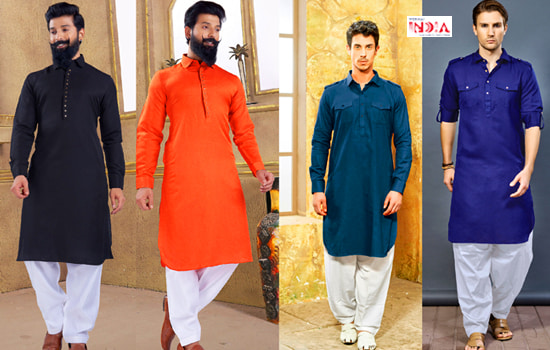 Pathani Suits give away those Royal Nawab vibes. They are kurtas with front pockets. Usually short in height and paired up with baggy salwar trousers. The herms are rounded, and it has stand collars.
Pathani Suit gives more of a muscular look. Men look dashing in pathani suits and it can be worn on any occasion. Even you can wear this to your college when they celebrate festivities.
Recommended Story – Top Fashion Designers of India
Bandhgala or Jodhpuri Suit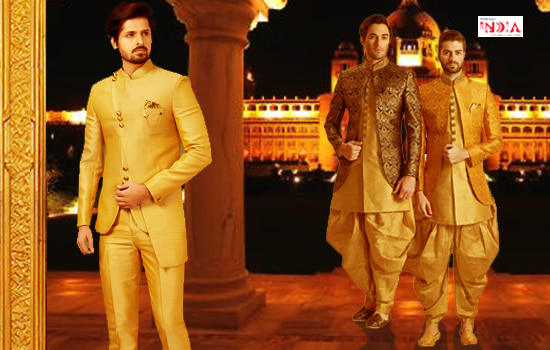 Jodhpuri suits are different from Pathani Suits. They have long close-fitting coat style jacket with long sleeves and Chinese collar. It has a front short slit and one can pair it up with pants.
It is also referred as the prince coat because of the vibe it carries. Jodhpuri Suits give you a more sophisticated and masculine look which is ideal for a wedding function. It can compliment any body type; you just need get the right cut and fit. You can accessorize bandhgala with pocket square or a brooch.
'Bottoms at point'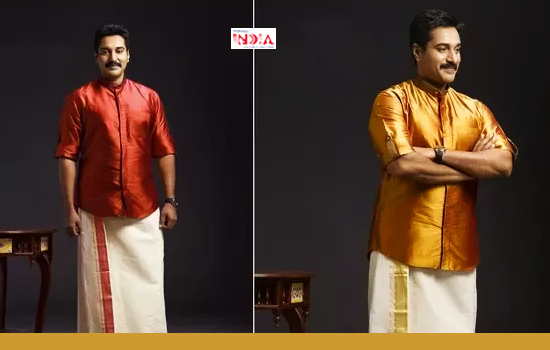 Do you know that wearing a simple kurta can also make you look dashing and super hot? Well, bottoms have a main role to play in it. A man should be aware about the numerous option available for bottoms. There are dhoti pants, kerala dhoti or mundu and much more.
Dhoti pants are the perfect solution for someone who has faced struggles wearing a dhoti. It's as comfortable as pants and one can simply put on them like you wear your normal pants.
The surprise element are the drapes of the pants and you can actually feel that you are wearing a dhoti. You can pair up dhoti pants with simple kurta, bandhgala, sherwani, etc. It makes you shine out among all the people present out there.
On the contrary, Kerala dhoti or Mundu is actually a dhoti worn by people of Kerala among religious festivities or wedding functions. Some people also wear it daily as a bottom. Do you think that it is really difficult to handle them?
You got to right, it is difficult to carry a Mundu. But people in Kerala and Tamil Nadu have a habit of wearing it on daily basis. It looks neat and elegant with a touch of discipline in the outfit. The dhoti is available in many fabrics like khadi, cotton, silk, etc and also colours like ivory white, off white, cream, etc.
Nehru Jackets or Printed Jackets?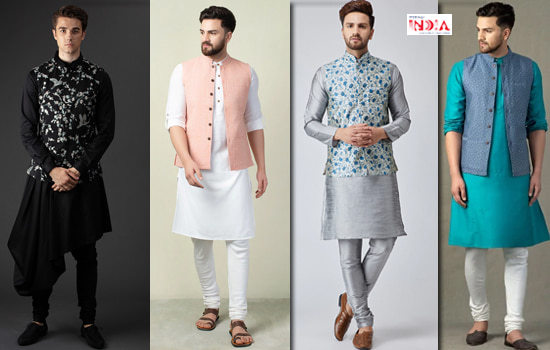 Nehru Jackets inspired from none other than Pandit Jawaharlal Nehru are the must haves in a man's wardrobe. They are on trend every time and car be worn on any occasion. These mandarin collared vest jackets can make your traditional attire look flawless.
Nehru Jackets give more of a 'politician look' but they look classy. If not Nehru Jackets, one can opt for Printed ethnic jackets which look cool and funky. It really depends on your personality. Nehru Jackets give a sophisticated look whereas printed jackets spread positivity and give out a cool vibe.
Knowing it all with the Indo Western thing and matching accessories!
There can be other ethnic clothing options for men too. Indo-Western trend is not only limited to women. A man can wear a kurta and pair it up with jeans to look fashionable and traditional at the same time. Indo-Western is the new game, so it's not necessary that one needs to get the whole ethnic attire done. Just try putting different elements of your wardrobe together. '
Experiment with your clothing and accessories. In men, accessories like turban, brooch, pocket square, shawl, juti, etc play an important role. If your whole outfit is basic, make sure you add a brooch or pocket square, especially in case of sherwanis.
There's always room for creativity and you can wrap heavy shawls around your ethnic attire. This is something really different but amazing too. Turbans are usually worn on weddings or by Sikhs, they go well with ethnic attires too. Choose the accessory wisely as per the attire.
TIP: By ethnic, it doesn't mean you have to look like a 'dulha'. Just wear your best ethnic attire, keep it simple and hit the floor.
Also Read – Top Men's Fashion Influencers in India