Hemp products have set the stage for sustainable skincare that works much better than falsifying beauty potions loaded with chemicals.
The entry of Hemp has created a buzz in the beauty department with its outstanding abilities to promote skin youth and radiance.
Its truly wondrous results have triggered a new phenomenon where this ingredient is getting all the attention as a miracle ingredient that can single handedly upturn the ailing condition of skin.
This in turn is leading manufacturers to devise products focusing on this particular ingredient.
In common parlance, Hemp might appear to be the 'newest' skincare ingredient, but its use can be traced back to thousands of years ago, as a key ingredient in Ayurvedic beauty and health recipes.
Exploring it's potential to renew skin, hemp emerges as a winner due to its excellent abilities in delivering a host of skin nurturing nutrients that promise to revive and regenerate skin from within.
What's best about hemp is its potential to be easily absorbed into the skin without any chances of pore clogging.
This trait places it as a prized beauty ingredient that showers your skin with an endless list of benefits.
What Is 'Hemp' In Skincare?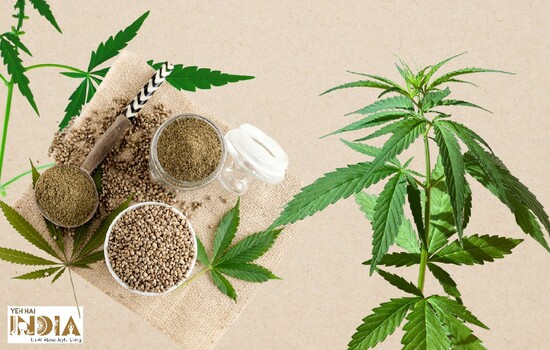 The word 'Hemp' in beauty potions refers to a special derivative extracted from hemp plant. This plant is known to grow abundantly and needs much less effort in its cultivation than any other medicinal plant.
Often confused with cannabis, hemp is actually a variant of cannabis sativa plant and is mostly grown for medicinal purposes and not as a psychoactive substance, as is the case with cannabis.
Its status as a beauty and health ingredient is attributed to its THC-free nature, a hallucinogenic compound found in cannabis plant species.
In hemp plant, this psychoactive substance is found to be present only in trace amounts, making it safer for use in skin care formulations.
The beauty industry utilizes hemp in two different ways; as cold pressed Hemp seed oil and as Hemp hydrosols, which are obtained via steam distillation of hemp seeds.
In both these derivatives, there's zero presence of Tetrahydrohydracannabinol (THC), a reason that accounts for 'Hemp's' acceptance in skincare practices.
How Is Hemp Beneficial For Skin?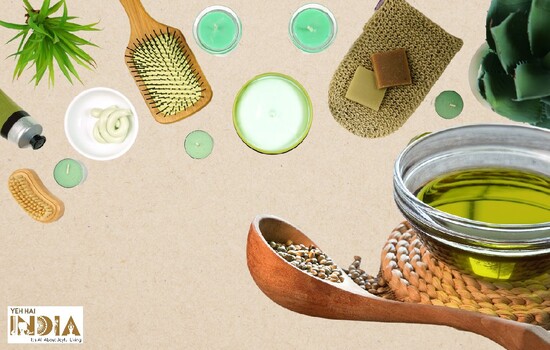 Hemp shows promising results for a range of skin conditions. An affluent source of skin nutrients, namely, vitamin E, omega fats and a few anti-oxidants, Hemp is proven to show visible results on skin when used for weeks altogether. A great skin detoxifier, it works on the cellular level to give your skin a much needed makeover.
With consistent use of hemp products, you can expect to obtain the skin of your dreams.
From moisturisation, cleansing, reversing signs of ageing to bringing respite from skin disorders, hemp does it all, that too minus any contraindications.
One area where hemp appears to be truly rewarding is acne. Quite unlike CBD that runs a risk of worsened acne, Hemp is far less aggressive and, in fact, helps clear up acne.
This quality comes from Linoelic acid, a type of Omega – 6 fatty acid that is routinely recommended by dermatologists to treat and moisturize acne prone skin.
Linoelic acid along with a host of vitamins ( A, B1, B2 and D), works directly on improving collagen framework within the skin to prolong skin youth. Its anti- inflammatory qualities make it suitable for severe skin conditions as well such as rosacea, dermatitis and psoriasis.
Recommended Story – Product Review: Ananta Hemp Works' Hemp Face Wash With Tea Tree & Neem
Hemp vs CBD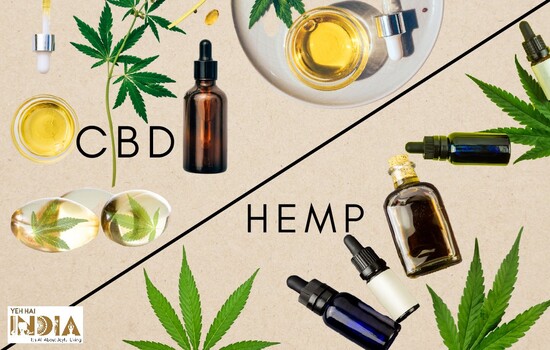 For ages, hemp has had a widespread use in skincare but when you come across products containing CBD ( Cannabidiol) it might make it hard for you to tell the exact difference between the two.
Its pivotal to decode the real difference between these two derivatives to tap into their individual benefits.
Hemp extract used in cosmetic formulations is extracted only from hemp seeds, which are known to be free from THC and are less aggressive than CBD.
But CBD used in skincare is obtained from other plants of the hemp plant such as the leaves, stalks, flowers and stem and is not derived from 'hemp seeds'.
Compared to Hemp, CBD has completely different benefits to offer and if you are searching for something that does not irritate your skin, hemp proves to be a better option.
Is It Legal To Use Hemp Infused Products?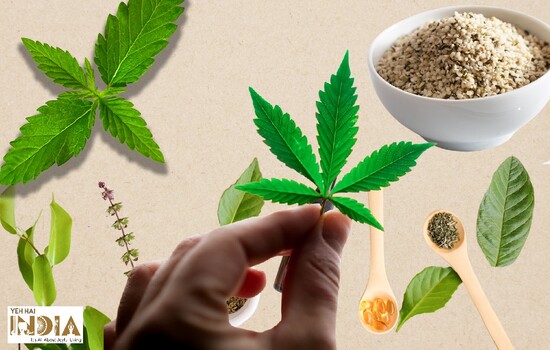 Identifying the infamous reputation hemp shares with its cousin 'cannabis', it becomes pertinent to verify the credentials of Hemp as a non-psychoactive substance to ensure the products are safe for use and comply with the legal restrictions laid out for psychoactive substances in the beauty industry.
As per Indian standards, use of hemp in beauty and health products is legal and completely safe, the only condition being the THC % which should not exceed 0.3% in hemp extracts that go in these products.
How To Buy The Right Hemp Products?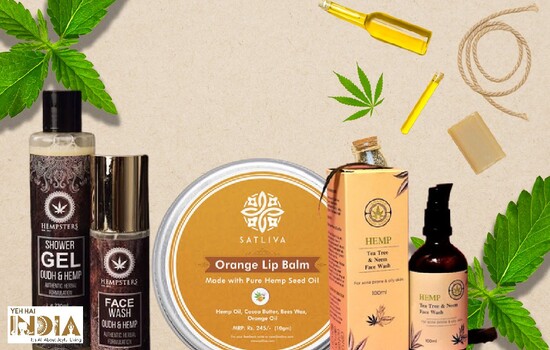 With brands focusing on new age Ayurvedic ingredients to dish out products that address all skin concerns, it gets tough to zero in on the right product that has the right ingredients for your particular skin condition.
While hemp products generally focus on amplifying skin's moisture levels through a chockful of Omega fats, vitamins and anti-oxidants, the oil formulations are mostly suitable for dry skin conditions.
Also, if your skin is oily and prone to blackheads, it's wise to check the ingredient list to ensure CBD is not present in it along with hemp seed oil, as it tends get too heavy for the skin.
Gaining knowledge about the best brands that have earned expertise in formulating beauty and skin recipes goes a long way in securing a rewarding product.
Hemp seed oil and other hemp infused products from Ananta Hemp Works , Satliva and Hempsters are ideal for you. These brands have built a solid reputation among its clients and rope in the highest quality of raw materials in their product line.
If you want something out-of-the-box in hemp skincare, find products from Ananta Hemp works with added benefits of Vijaya Leaf extract along with hemp seed oil formulated to treat severe skin conditions.
For pain relief, hemp seed oil is often blended with CBD oil to offer relief from joint pain and other symptoms arising in arthritis patients.
Things You Must Know Before Purchasing Hemp Products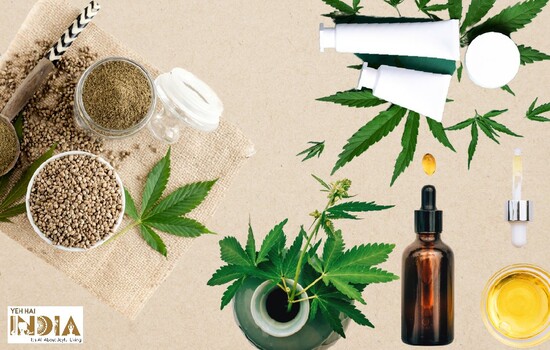 In defiance with the rising popularity of cannabis and CBD in skincare, hemp products tend to be a way more convenient as no approvals or prescriptions are required to reap the full effects of hemp.
Hemp products are ideally meant for routine applications and don't require prior approvals from regulatory authorities or Ayurvedic experts.
Before attempting to buy hemp products, it's important to be acquainted with the terms Hemp, CBD and Cannabis to buy a product that qualifies for your particular skin type and does not lead to skin allergies.
Final Word: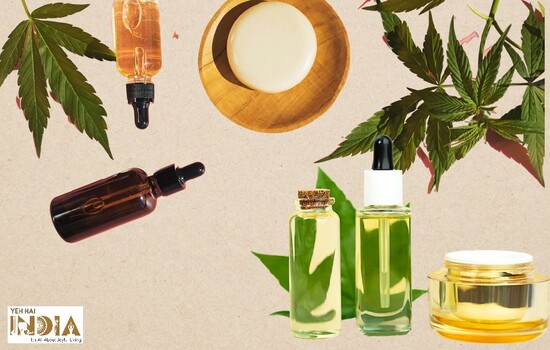 The new-found obsession with hemp and hemp products can only be realized if you give these products a try and tap into the wealth of benefits they claim to offer.
Despite its reputation as a miracle skin ingredient with show stopping results, it's better to test and examine each product you buy to test its efficacy on your skin.
Only buy hemp products from trusted brands to secure the best benefits that come from pure Hemp extracts.
Nurture a love for the planet we live in and give your skin a burst of nutrients with Hemp infused skin essentials.
Also Read – Ananta Hemp Works: An Ayurvedic Health & Beauty Brand