American cinema legend Humphrey Bogart has quite accurately iterated the value of a glass of some good whiskey through one of his notorious dialogues, "The real problem with the world is that everyone is a few drinks behind."
We almost concur with Bogart's abstraction of whiskey as the saviour of last resort. Whatever celebration it may be, it would not be as right to call it one without some good whiskey at our disposal.
Party or not, what a drink surely does is warm one up after long days at run-of-the-mill jobs.
To save the party and of course your day, we've compiled a list of the best whiskey brands across the country. Scottish, Irish or Indian, find yourself the best whiskey in the market right here with us!
Best Whiskeys In India
1. Chivas Regal 12-Year-Old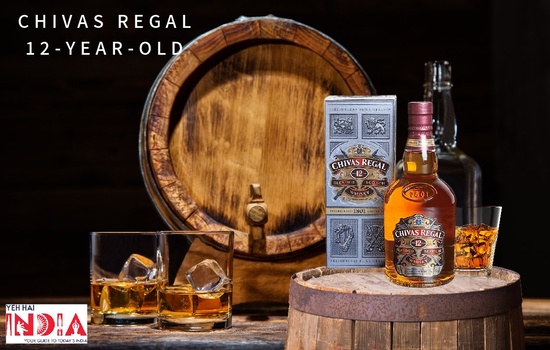 Category: Blended Scotch Whiskey
Alcohol by Volume Percentage of Chivas Regal 12-Year-Old: 40% ABV
A member of the elite club of whiskey, Chivas Regal 12-Year-Old, is unmissable for the finest malt and grain whiskeys which go into its making.
Finding its way all through the most coveted distilleries in Scotland to this crème de la crème drink, these grain whiskeys remain as one of the most remarkable drinks consumed across India.
Price: 3,645 INR
Recommended Story – Top Liquor (Alcohol) Brands That You Must Try in India in 2021!
2. Dewars 18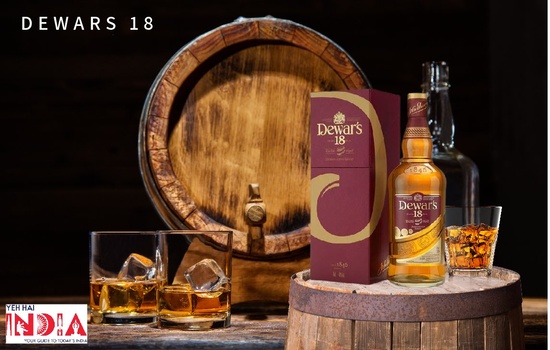 Category: Blended Scotch Whiskey
Alcohol by Volume Percentage of Dewars 18: 43% ABV
Dewars 18 12-year-old makes it to this list due to its incomparable flavor and creamy finish.
A perfect fit for a subtle night, Dewars 18 has not only dominated several "Best Whiskey Brands" lists but also the hearts of many whiskey sippers.
Price: 8,500 INR
3. Black Dog Reserve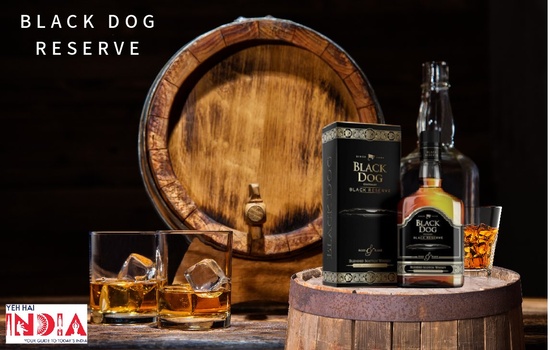 Category: Blended Scotch Whiskey
Alcohol by Volume Percentage of Black Dog Reserve: 42.8% ABV
The smooth, fruity, and sweet flavour of the vanilla and caramel will engulf you into enjoying all the elements possessed by Black Dog Reserve.
This highly acclaimed drink comes in two variants – Black Dog Reserve and Black Dog Triple Gold Reserve. With its unique blend of malt and grain scotch whiskeys from various regions of Scotland, this brand has definitely left an indelible imprint in the whiskey market.
Price: 7,800 INR
4. Glenkinchie 12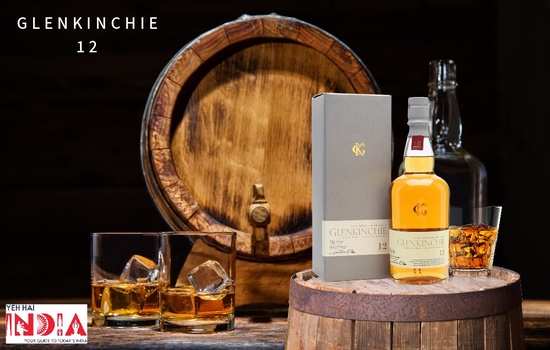 Category: Single Malt Scotch Whiskey
Alcohol by Volume Percentage of Glenkinchie 12: 43% ABV
One of the jewels in Diageo's Classic Malts crown, representing the Lowlands, Glenkinchie 12 shows off characteristic lightness and grassy elements.
This sophisticated Single Malt Whiskey is also known as "The Edinburgh Malt" and would perfectly fit your pre-dinner regime.
Glenkinchie 12 would also take you through a sweeter and creamy Scottish elements along with an enchanting presence of vanilla, citrus, and wild flowery aromas.
Price: 6,780 INR
5. Ballantine's Finest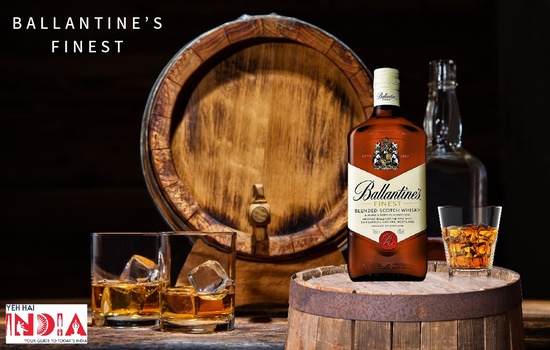 Category: Blended Scotch Whiskey
Alcohol by Volume Percentage of Ballantine's Finest: 40% ABV
Blended from more than 50 single malts (Miltonduff and Glenburgie) as well as 4 grain whiskeys, this whiskey is one of the oldest recipes in the current Ballantine's range.
With a slightly sweet taste bestowed by milk chocolate, red apple, and vanilla, Ballantine's Finest has been a favourite of whiskey lovers across the country without gouging a hole in their pockets.
Also one can never forget the exquisite heather honey and spice notes incorporated into this superior blended scotch whiskey.
Price: 1,785 INR
6. Glenmorangie 10-Year Original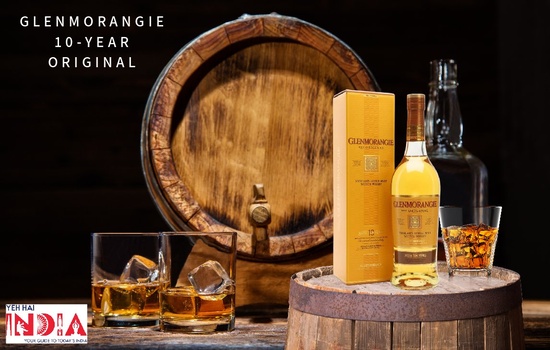 Category: Highland Single Malt Scotch Whisky
Alcohol By Volume Percentage of The Glenmorangie 10-Year Original: 43% ABV
Hailing from the Glenmorangie Highland distillery in North Scotland, this single malt scotch whiskey has set a high standard for Highland Whiskeys.
Glenmorangie's unique complexity and exceptional smoothness leaves behind tastes of creamy vanilla that balance with coconut, almonds and honey, before a gentle, lingering finish.
Besides, citrus and ripened peach scents are subdued with notes of crème brûlée and vanilla in this Highland Whiskey.
Price: 6,577 INR
7. Glenlivet 12-Year-Old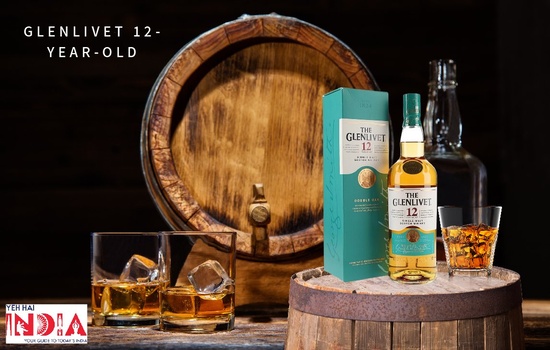 Category: Single Malt Scotch Whiskey
Alcohol by Volume Percentage of The Glenlivet 12-Year-Old: 40% ABV
Matured in American and European oak casks, this iconic single malt undergoes a double oak maturation process which imparts vanilla notes and gives the Glenlivet 12-Year-Old its distinctive smoothness.
Another significant highlight of Glenlivet is that this was the first single malt whiskey to be distilled in The Speyside, which means that it was produced in the River Spey region in Scotland.
Price: 4,550 INR
8. Glenfiddich 12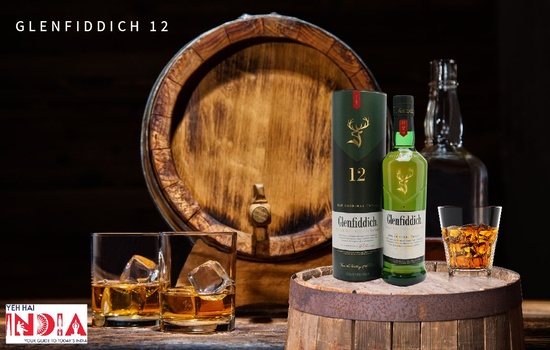 Category: Single Malt Scotch Whiskey
Alcohol by Volume Percentage of The Glenfiddich 12: 40% ABV
An immensely smooth, sweet and fruity single malt whiskey, Glenfiddich 12-Year-Old has dominated practically every bar on the globe.
Blended in new oak barrels made from either Spanish or American wood, this is a fine single malt scotch whisky which is a light and easy drink for whiskey enthusiasts.
Among several of its accolades are 'Master' (highest honour) at the Global Spirits Masters Awards 2017 and Scotch Whisky Masters 2019 and the best-selling single malt Scotch whiskey in the world.
This special whiskey, matured in fine Oloroso sherry and bourbon casks for 12 years, is definitely not the one to miss.
Price: 5,860 INR
Other Whiskies To Try: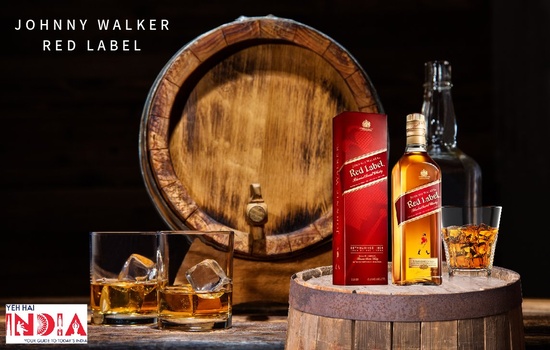 Johnny Walker Red Label
Black & White
Seagram's 100 Pipers Deluxe
Teacher's Highland Cream
Vat 69
Jim Beam Bourbon Black
Jack Daniels Old No.7
Talisker 10
Aberlour 12-Year-Old
J&B Rare Blended Scotch Whiskey
The next time you feel like scouring the internet in a situation of crisis, just sit back sipping on some good whiskey because as they say, "What whiskey will not cure there is no cure of."
Also Read – Famous alcoholic drinks of tribals in India ( Popularly known as "Desi Daru")