Incorporating mental and physical aspects of well-being are often imperative elements of one's life.
Supporting one's growth and development has now become a career option especially due to time management, stress, and work-life balance issues.
Mental health coaching addresses several areas of your life especially those who find it hard to achieve. These include depression, time management, anxiety, and addiction.
Recommended Story – Online Doctor Consultation Services in India
What is Mental Health Coaching?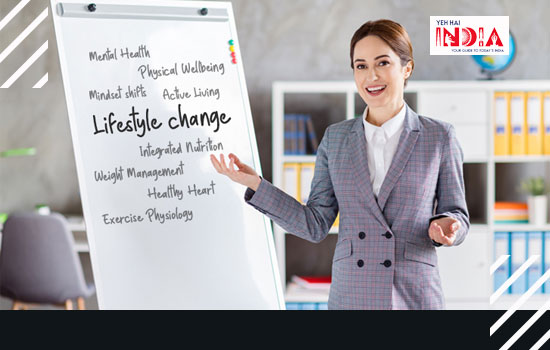 Coaching in general, is a future based process.
It helps an individual where he/she would like to head to and offers steps to how to get there.
Although past is an important part of who you are, coaching helps you in where you are heading.
Mental Coaching emphasizes building mental toughness, resilience, and also in reducing future mental relapses.
A mental health coach will have the experience in dealing with people who are experiencing mental health problems.
They use scientific means to work with an individual and, help them identify their own triggers.
Top Mental Health Coaches
Here are some Top Mental Health Coaches you can reach out to in India –
Sourabh is India's premier business coach with an expertise in mental conditioning coaching.
He is best known for helping industry leaders, celebrities, and entrepreneurs. He is also known for best scientific practices that helped individuals and businesses grow.
His advanced coaching technology that is done through his one-to-one private business coaching was acknowledged by the fortune 500s, industry leaders, and growth-oriented visionaries.
Over the last 13 years, he has been awarded by many organisations and institutions.
These include PHD Chamber of Commerce, The Confederation of Indian Industries (CII), MSME Development Forum, to name a few.
His expert consultation harnesses the latest understanding of human performance.
He has also earned a name for delivering industry-leading business results with an unparalleled understanding of business, people, market, and their inter-connectivity.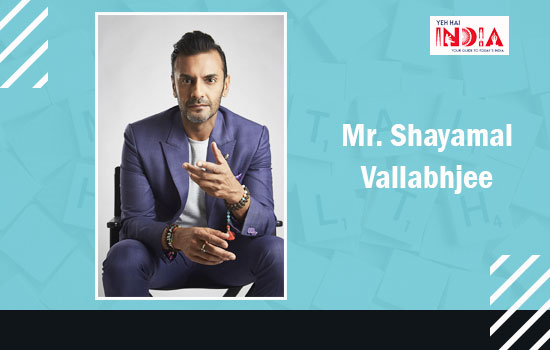 Mr. Shayamal is a South African Sports Scientist and Performance Coach.
He holds 18 years of experience in high performing sporting environments. He is an author of 4 books on Sports Science and Motivation and is also a TEDX Speaker.
Shyamal is the founder of HEAL Institute Pvt. Ltd, a health-care start-up that aims to put spotlight on performance enhancement and raise the standard of physical rehabilitation.
Mr. Shyamal is a recipient of INK & Australia India Youth Dialogue Fellowship, Global Fitness Board of Advisory Council to Herbalife, and Men's Health 'Trainer of the Year 2014'.
Shyamal has a unique exposure of undertaking various projects in South Africa, US, and India.
He works mainly with athletes to unlock their potential mentally, physically, and emotionally.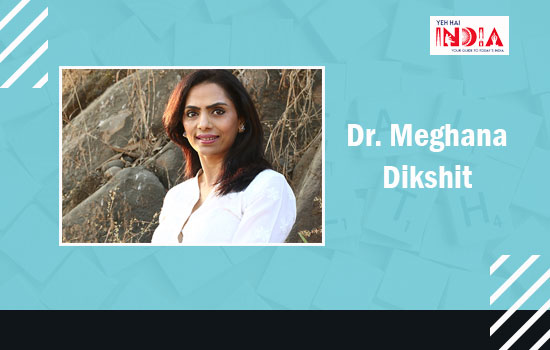 Knowing what exactly to change in an individual is Ms. Meghana's expertise.
Her science helps people develop fundamental capabilities that can bring about changes that are immediate, permanent and compounded.
Dr. Meghana is the founder of 'De Mantraa', a holistic wellness centre for expert guidance, coaching, and mental healing.
She is a world-renowned therapist, speaker, and a mental health coach and resides and runs her business from Mumbai, India.
Ms. Meghana has developed an award-winning solution-based treatment.
Her solution offers effective results by combining principles of various life sciences.
These include Ayurveda, Hypnotherapy, Energy Medicine, and Neuro Science.
Her experience includes treating and guiding clients who are CEOs, celebrities, and athletes.
She has over 23 years of experience in helping people achieve effective results through her ultimate success programs. 
Recommended Story – Indians are finally becoming Health-Conscious!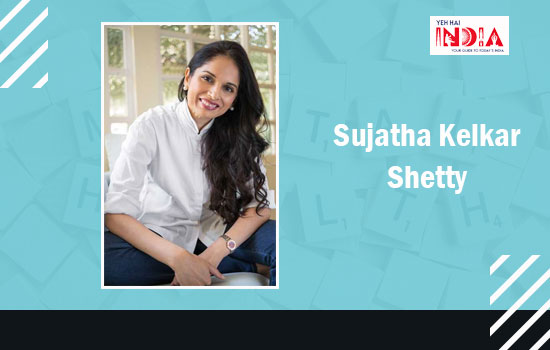 Dr. Sujata Kelkar Shetty is an ICF Certified Life Coach, an author, and a motivational speaker.
She assists and guides people in renewing their mental and physical health by combining her training in preventative health, genetics, and life sciences.
Dr Shetty holds a Bachelor's Degree in Genetics from University of Wisconsin, Madison and PhD in Toxicology from University of Kentucky-Lexington.
Her Post Graduate study at NICHD in the National Institutes of Health, Bethesda, MD emphasizes how stress can suppress the human immune system.
She is the author of '99 not out!' and 'Your Guide to a Long and Healthy Life'.
She wrote a mind-body health column for nearly 8 years in the Mint Business Newspaper and also is a trained biological scientist and a ICF certified life coach.
Through her books, talks and public awareness workshops, Ms. Shetty has helped people develop mental and overall well-being.
She is a recipient of 'ShethePeople 40' award given to high achieving women.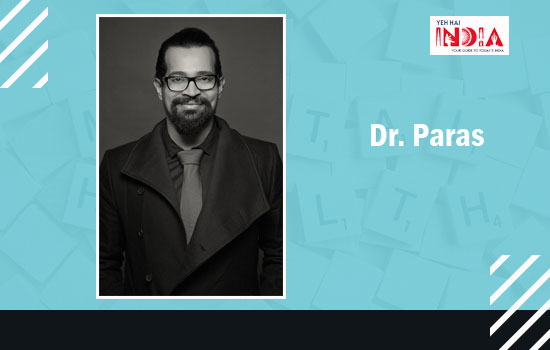 Dr. Paras, known as Sangharsh S. Daithankar in his early days, is a Master Certified Coach (MCC) from ICF and EIA.
He has transformed the lives of many through his mental coaching, supervision, training, and mentoring sessions.
Dr. Paras brings the attention to building upon strengths of execution, working on your relationship with self, and with others.
He also helps people in building influence, strategic thinking, and tactical capabilities.
Inspired by the power of the subconscious mind, Mr. Paras was also trained in Neuro-Linguistic Programming.
He has completed 4 levels of Mastery in NLP and now offers the powers of NLP through his coaching.
He has a unique attribute of helping people into a journey of designing oneself and has combined various theories and sciences to create a powerful environment to initiate a change within. 
Also Read – "Let Us Talk" About Mental Health with Kanchan Rai