Online digital media consumption has shown a significant shift in India.
The rise of disruptive young online media is now evident and the market now certainly poses challenges to the traditional media houses.
The Digital India Movement and proliferation of internet across the country has further facilitated content consumption.
Mobile devices and smartphones are overtaking conventional preference sources of news and information.
The trend is also supported by increasing internet speed and innovative approaches to storytelling in multimedia formats.
Consumers can now filter their content to rely upon multiple sources to choose their preferred news content.
Recommended Story – Fuzia – Empowering Women through Fusion of Cultures and Ideas
Top Disruptive Independent Media Houses
Scroll.in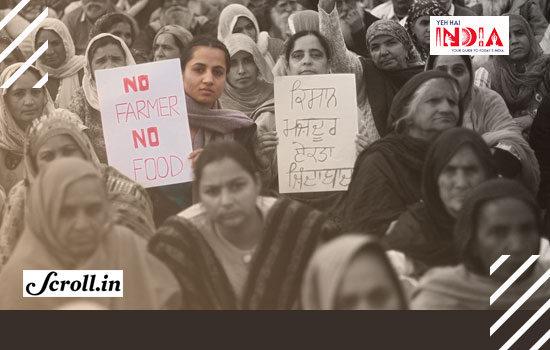 Scroll.in or Scroll is an Indian digital news media owned by Scroll Media Incorporation.
Incorporated in Delaware, United States, the company publishes its content through Online Newsletter, Mobile Application, YouTube, Instagram and Twitter.
Founded by Mr. Samir Patil along with senior journalist Naresh Fernandes and Jennifer O'Brien in 2014, the company is a recipient of Ramnath Goenka Excellence Award in Journalism and CPJ International Press Freedom Awards.
According to a report published by Reuters Institute for Study in Journalism, the content delivery of Scroll is 'in combination with in-depth reporting and commentary pieces.'
The site offers a range of content on various domestic and International issues with depth analysis and commentary.
It is a go-to platform for trending news on a daily basis available for free.
ThePrint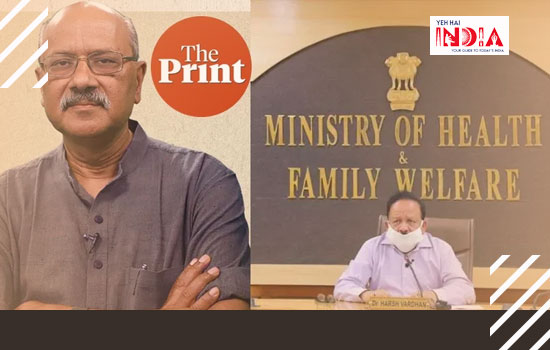 ThePrint is an Indian online digital newspaper that is supported by Printline Media Pvt. Ltd. Headquartered in New Delhi, the media house is founded by senior journalist Shekhar Gupta in 2016.
The media is noted for focusing on politics and policy.
The venture is also associated with the program Off the Cuff that is broadcasted by the NDTV and also promoted on ThePrint's YouTube and Facebook channels.
The Website has both English and Hindi language subscriptions.
As of September 2020, the venture has over a million subscribers for their YouTube channel.
There are also dedicated special features such as National Interest and Cut the Cutter.
The Logical Indian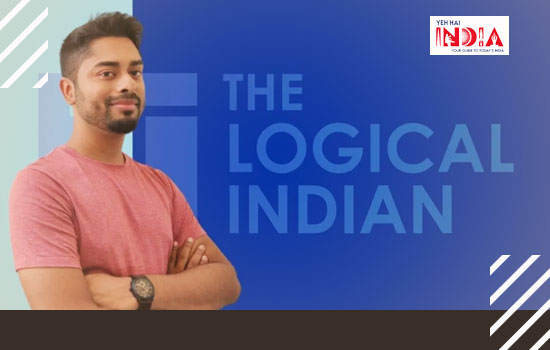 The Logical Indian is an online digital media platform that brings a range of political and policy issues to its consumers.
It is an independent digital media and public-spirited platform for Indian millennials.
The platform is founded by Abhishek Mazumdar and Anurag Mazumdar with its headquarters in Bangalore.
The news is published on the website, Instagram, and Twitter and the content is largely focused on issues of contemporary politics and policy.
The venture also emphasizes giving people an opportunity to take action through the media.
The platform calls itself 'a home to all socially conscious citizens.'
Recommended Story – Social Media for Young Indians: A Boon in many ways
The Quint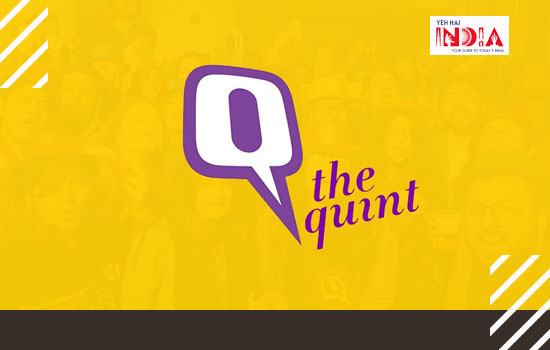 The Quint is a news and opinion website which is a recipient of Ramnath Goenka Award and two Red Ink Awards.
Founded in 2014 by Raghav Bal and Ritu Kapur, the platform operates through their website, Instagram, twitter and YouTube.
The Quint also operates WebQoof, a fact-checking initiative that is certified by the International Fact-Checking Network.
In 2017, it also published a multimedia exposition platform called QuintLabs which is a lifestyle news section.
The platform focuses on editorial content that is specific to educational and explanatory journalism.
Primary modes of presentation include newsletters, multimedia, documentary, live broadcasts, and podcasts.
Catch News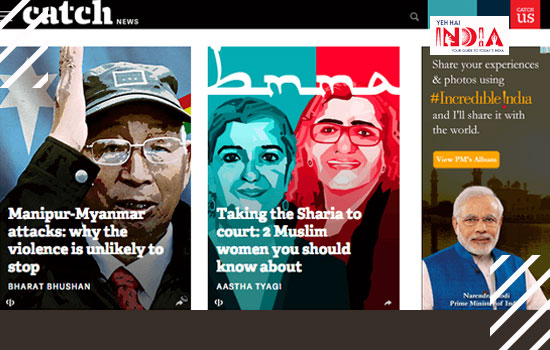 Catch identifies itself as a contemporary digital platform about ideas and events that are shaping the world.
It aims to filter a wide range of its news-on-the-run for its millennial readers.
Founded by Siddartha Kothari of Patrika Group, the venture is headquartered in New Delhi.
The platform has a unique attribute of offering context and insights for deeper consumption of contemporary news.
The website claims that "Catch quite simply hopes to curate a space a voice you will grow to like and trust."
The Wire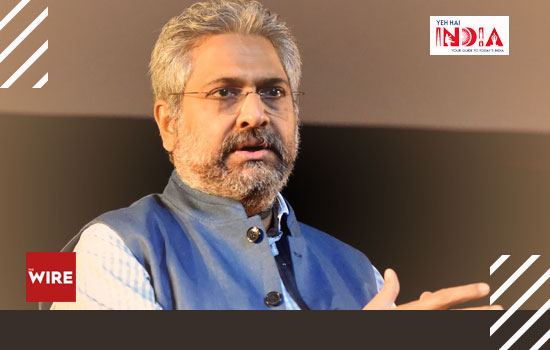 The Wire is an Indian news and opinion website.
The website is well known for its left-wing content that focuses on various contemporary issues including science, foreign policy, education, and health.
The reporters have been recipients of Ramnath Goenka Award, CPJ International Press Freedom Award among others.
The platform was founded by Siddharth Varadarajan, Siddarth Bhatia and M.K Venu in 2015.
The Wire publishes its content via its website, Instagram, Twitter, and YouTube.
It publishes its content in English, Hindi, Urdu, and Marathi.
Also Read – Is Arnab Goswami the new exemplar of Journalism?