'Get to know about the best shampoos for your haircare'
Hair Fall is a common problem faced by innumerable people. It occurs especially in the monsoon season.
Are you someone who is tired of finding the right shampoo that would cure your hair fall?
Well, if that's the case, you're on the right page!
Here's a list of Shampoos in India which might cure your hair fall.
NOTE: Your hair fall maybe caused due to various reasons like diet/ hormonal changes.
If the problem persists even after using the below mentioned shampoos, do consult a dermatologist.
Recommended Story – Top Ayurvedic Beauty Brands in India
1. Good Vibes Onion Hair Fall Control Shampoo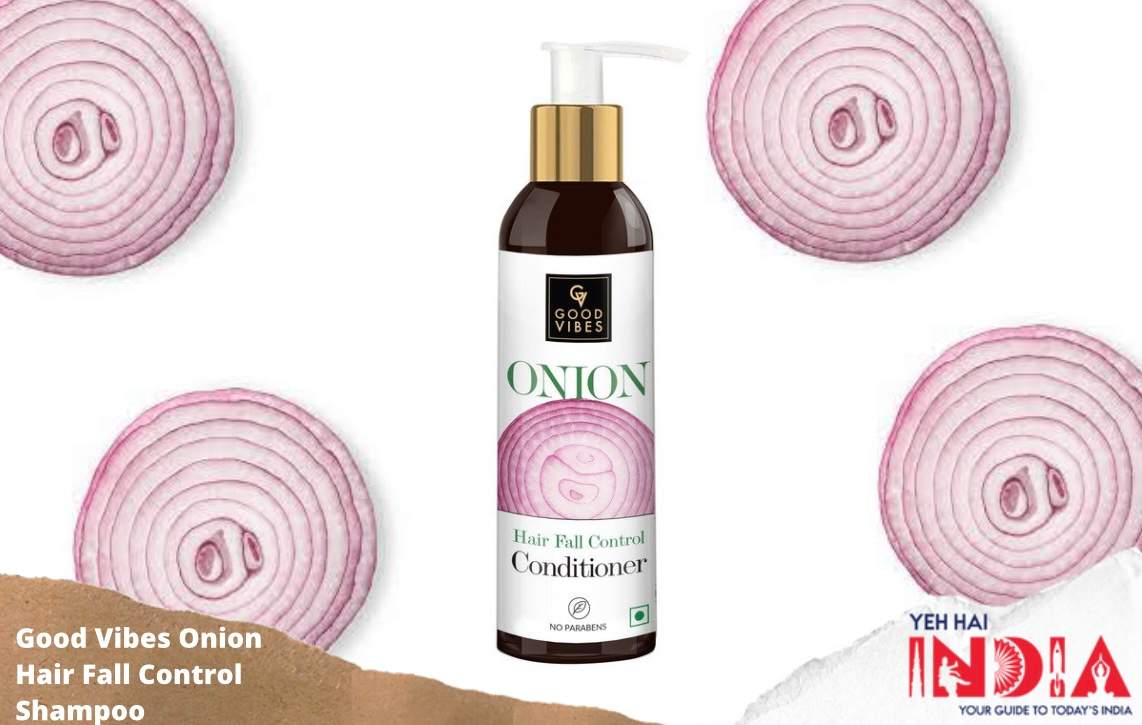 The most famous hair growth ingredient, onion, is here!
Good Vibes Onion Hair Loss Control Shampoo provides you with everything your hair needs.
Use Good Vibes Onion Hair fall Control Shampoo to get the beautiful hair you always wanted!
This onion-infused shampoo can gently cleanse hair, help control hair loss, accelerate growth, strengthen hair follicles, and make hair smooth and frizz-free!
Onions are rich in minerals, vitamins, potassium, and antioxidants.
They help nourish the hair follicles and restore the nutrients lost by the scalp.
Onions help reduce hair breakage, control hair loss, and help maintain collagen levels that repair the natural structure of the hair.
PROS:
Moisturizes your hair
Adds shine to your tresses
Strengthens the hair follicles
CONS:
In rare cases, it may make your hair dry
2. Mama Earth Onion Shampoo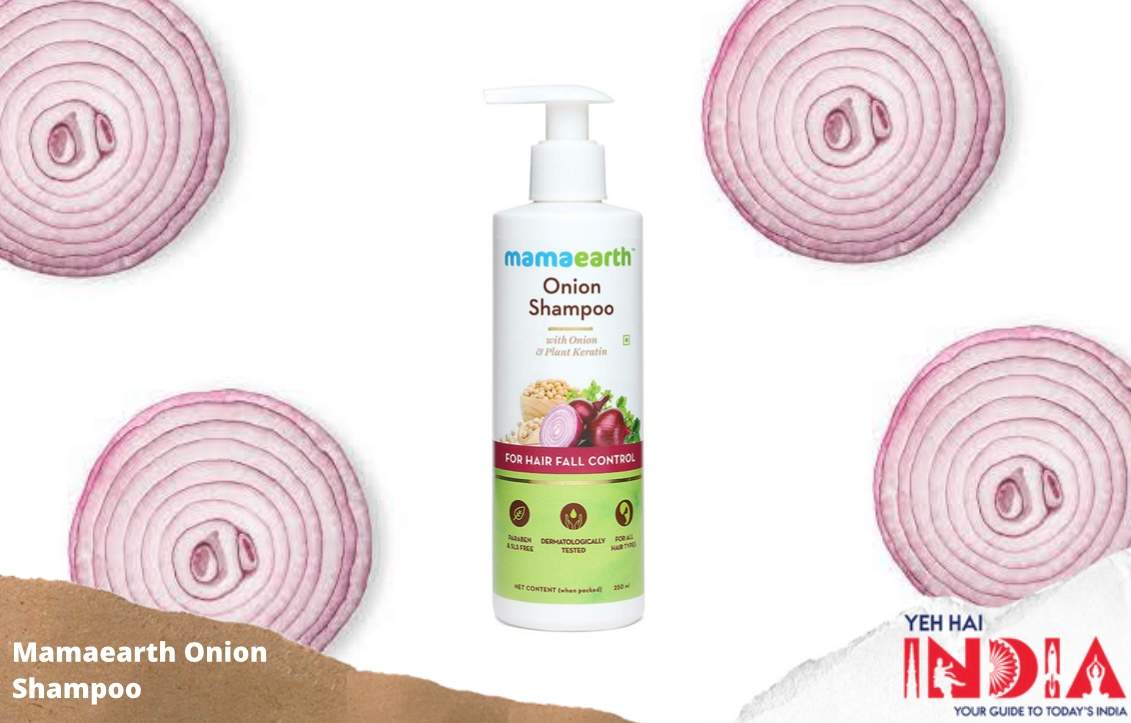 Mama Earth is now a renowned brand and almost every other beauty influencer have once worked with this brand.
Mama Earth Onion Shampoo for Hair Fall Control uses onion oil in its ingredients to stimulate the scalp, promote blood circulation and promote hair regeneration.
Onion oil is rich in potassium, sulphur, and antioxidants. It is known to nourish hair.
The formula also strengthens plant-based keratin to make your hair stronger and frizz-free.
It can also protect your hair from dryness and damage, making it smooth and soft.
Also, the surfactant in this shampoo gently cleanses the hair and scalp without depriving them of the necessary moisture.
The hair used for dyeing and chemical treatment is safe.
PROS:
Suitable for all hair types
Good for coloured/ dyed hair
Doesn't contain harmful toxins
CONS:
It may cause frizz in hair
3. Biotique Bio Kelp Protein Shampoo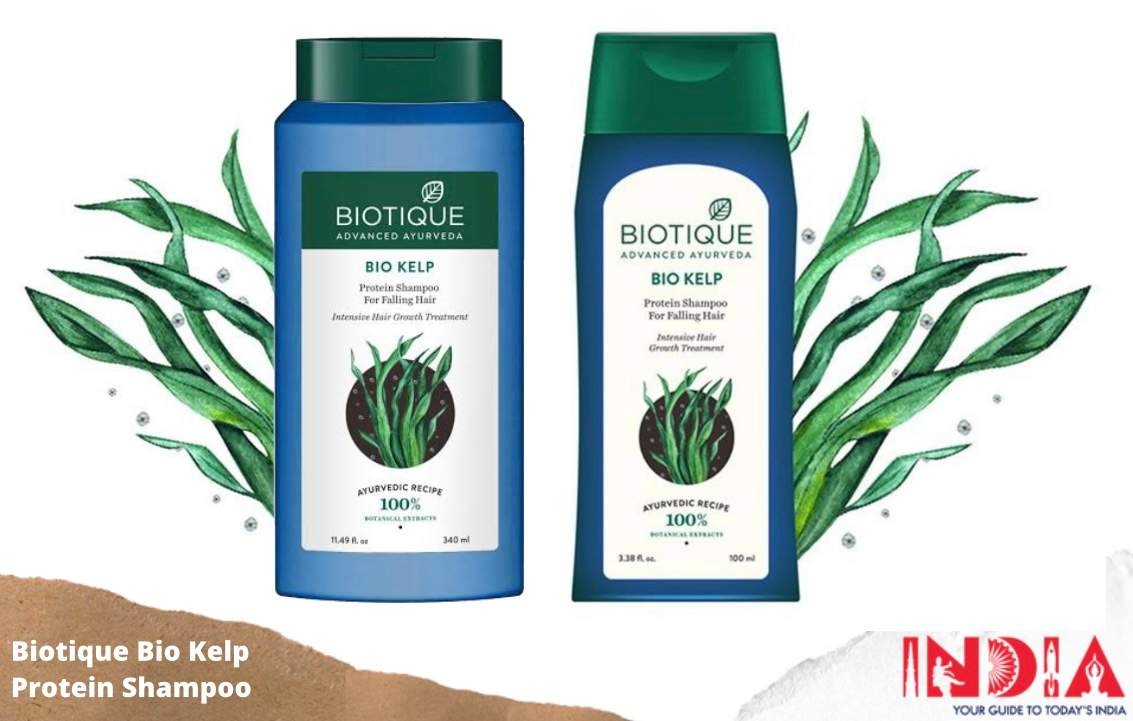 If your hair is prone to damage and breakage, this shampoo is the perfect product for you because it is blended with pure kelp, peppermint oil, natural protein, and peppermint leaf extract.
It gently cleanses sthe hair and revitalize the scalp making the scalp healthier.
It claims to not just cover the problem of hair fall but also eliminate it.
Biotique Bio Kelp Protein Shampoo has Bhringraj which prevents premature greying and hair loss.
Also, it makes your hair shiny and healthy.
PROS:
Gives a shiny look
High in vitamins and minerals
Strengthens the roots of your hair
Cruelty-free
CONS:
Not suitable for people with dry scalp
4. Meera Hair Fall Care Shampoo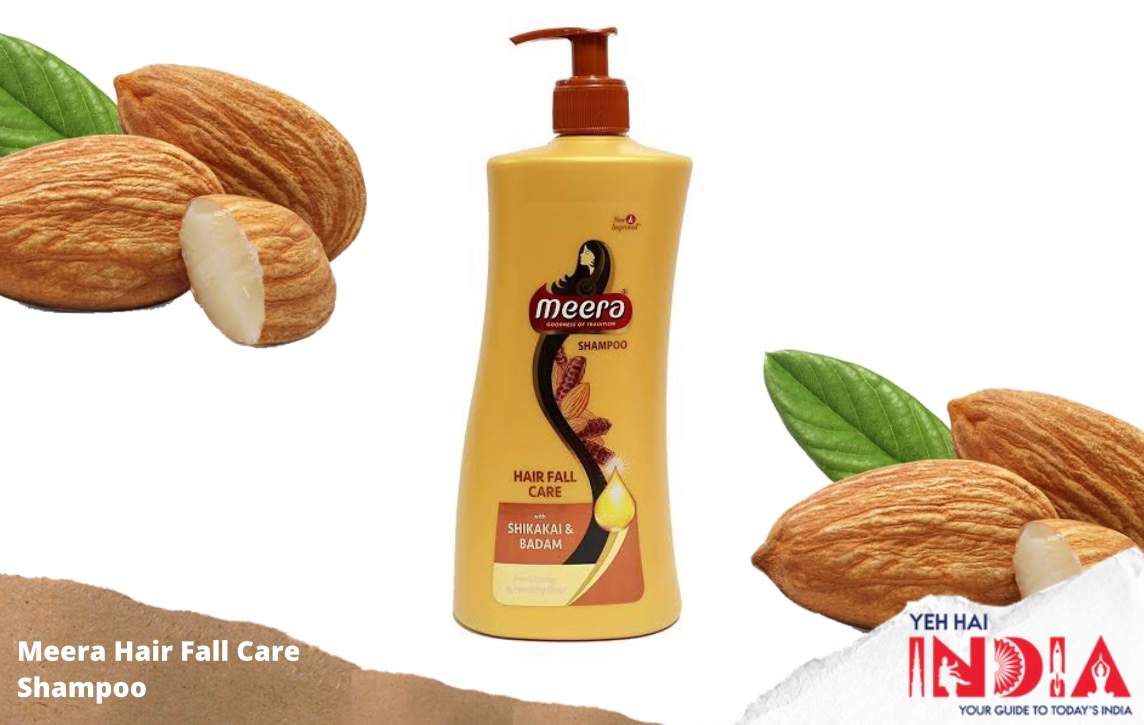 Meera Hair Fall Care Shampoo has a nourishing lock system to lock in nutrients and reduce hair loss caused by hair breakage.
This shampoo is rich in the effects of almonds and shikakai.
Shikakai is a tried-and-tested herb with pods that can be used as a natural cleanser.
It is said that Shikakai can promote hair growth. Almonds are rich in protein, iron, and vitamin E, and are known for making hair soft.
Also, they also help nourish and strengthen the hair.
It not only nourishes the hair roots, but also strengthens the hair, making it stronger and healthier.
This shampoo can significantly reduce hair loss by up to 97%.
PROS:
Strengthens your hair
Enriched with goodness of almond and shikakai
Repairs those damaged cuticles
CONS:
No prominent con as of now
5. The Moms Co. Natural Protein Shampoo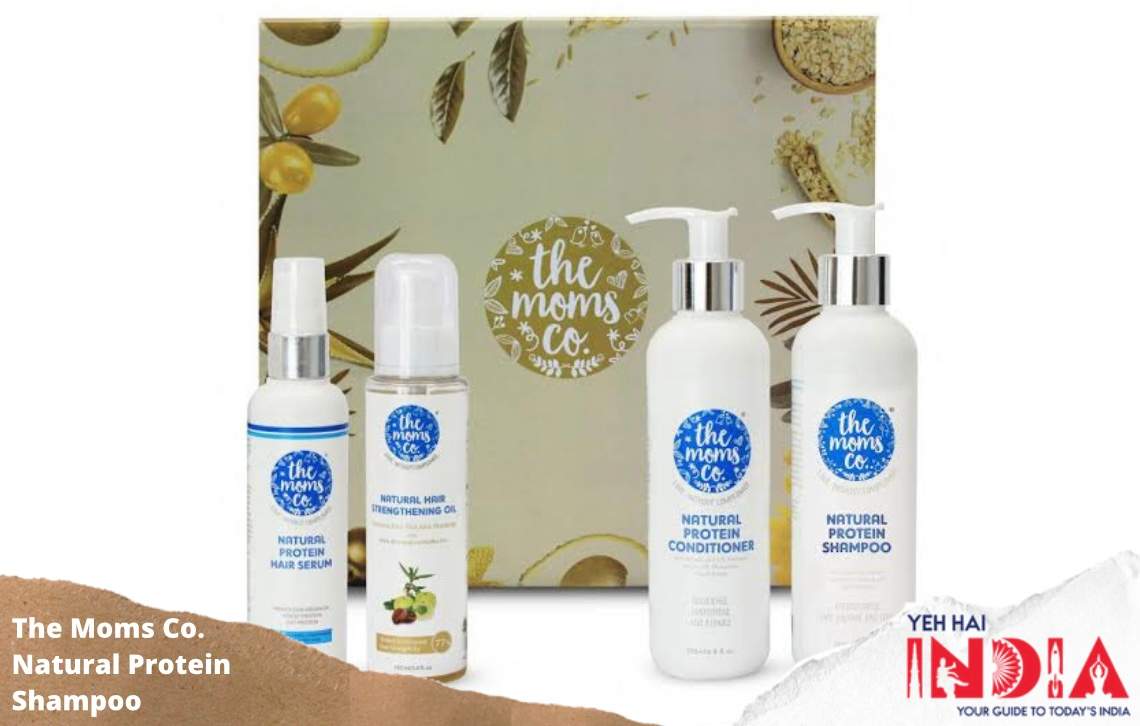 The Moms Co. Natural Protein Shampoo is a protein shampoo made from a perfect blend of powerful nourishing vegetable oils.
It uses coconut-based cleansers for gentle cleansing while silk and wheat protein strengthen and prevent hair loss.
Moreover, it is a sulphate and paraben-free shampoo which is pure and natural. It makes your hair visibly clean, shiny, stronger, and moisturized.
PROS:
Sulphate free
Contains protein to make your hair stronger
Paraben free
CONS:
May not give desired results on dry and frizzy hair
Recommended Story – Remedies for Hairloss in monsoon by Dr. Arati Soman, Ayurvedic Expert, Nisarga Herbs
6. Himalaya Anti- Hair Fall Shampoo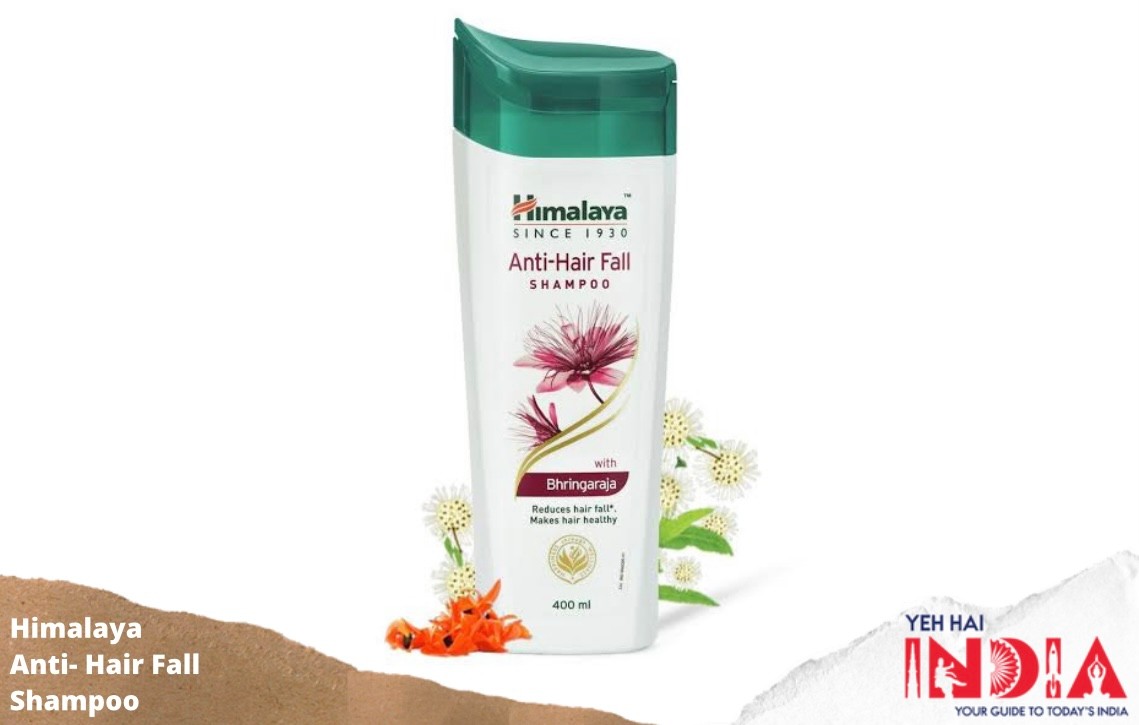 Himalaya has the most budget-friendly products and some of them just work wonders for your skin and hair.
Anti-Hair Fall Shampoo from the brand Himalaya is a two-in-one formula that reduces hair loss while caring for dry hair.
It conditions and improves hair structure while reducing breakage and split ends.
It can inhibit dryness and keep the stratum corneum strong and healthy.
Also, the formula contains herbs such as Butea frondosa and Bhringraj, which can stimulate hair follicles and promote healthy hair growth.
It effectively strengthens the hair roots and makes the hair thicker.
PROS:
Cleanses your scalp pretty well
Reduces hair fall
Smells great
CONS:
May dry out your hair and cause frizz
7. St. Botanica Coconut & Bamboo Hydrating Shampoo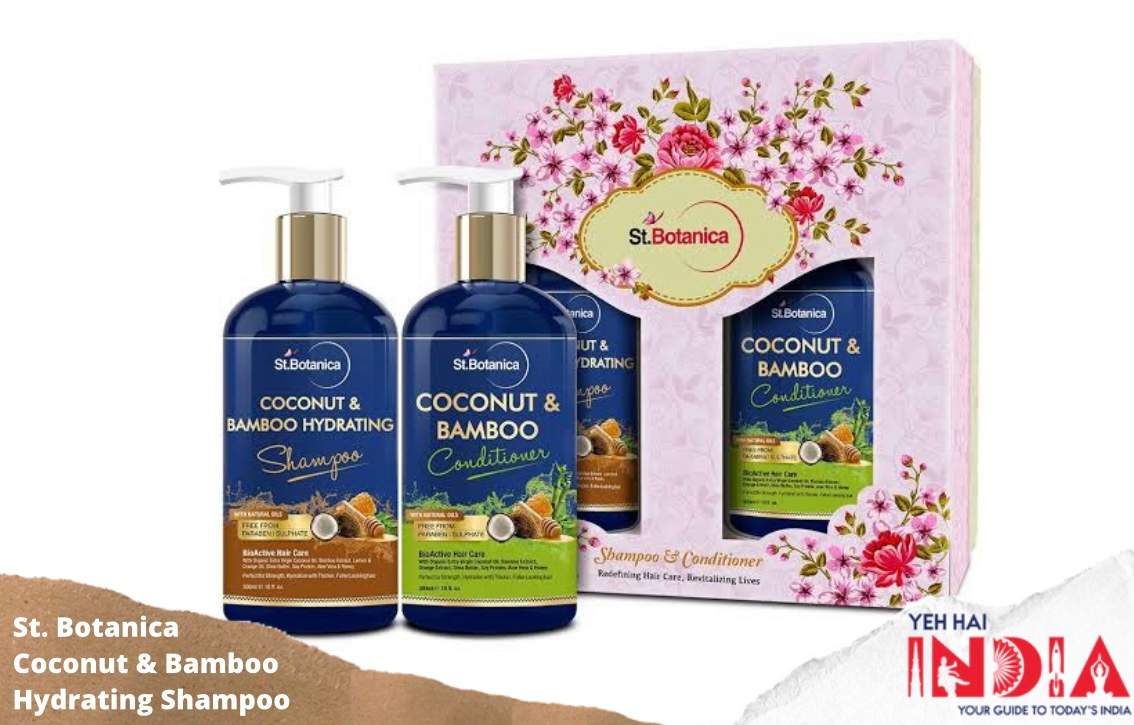 St. Botanica Coconut & Bamboo Hydrating Shampoo is the best hair repair shampoo.
It is rich in extra virgin coconut oil, bamboo extract, lemon essential oil, organic honey, and aloe and orange extracts.
Also, this rich blend can soothe frizz and tame flying hair, leaving your hair silky soft, elastic, and shiny.
Bamboo extract provides strong moisture, increases volume, and helps maintain the pH balance of the scalp.
Coconut oil promotes hair growth and helps remove debris from hair follicles.
PROS:
Sulphate-free
Vegan
Paraben-free
Moisturizes your hair
Prevents breakage
CONS:
8. WOW Skin Science Hair Loss Control Therapy Shampoo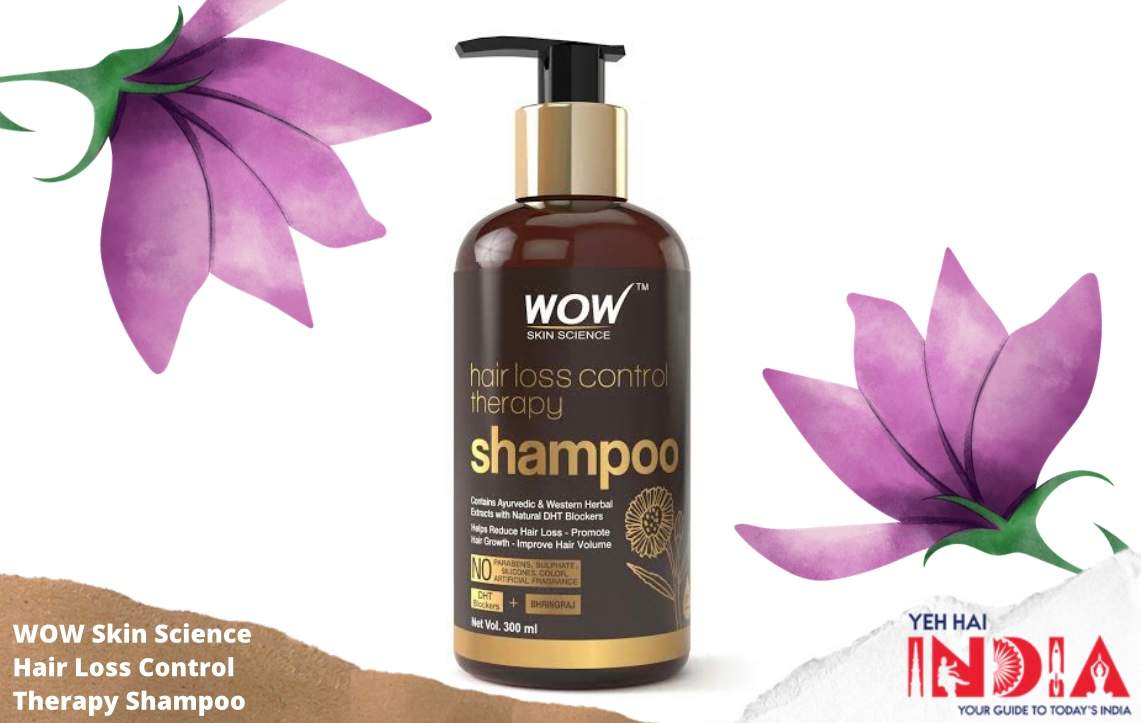 WOW Skin Science Shampoo is formulated with natural hair loss treatments.
It contains high-quality ingredients such as D-panthenol, amla, rosemary oil, shikakai, henna, lemon, and bhringraj extract to nourish your scalp and hair.
The biggest advantage of this shampoo is that it targets the roots of hair loss, provides rich nutrition to the scalp and hair follicles, and promotes healthy hair growth.
This advanced formula can clog pores and remove impurities while stimulating blood circulation.
It contains high-protein oils, such as olive oil and argan oil, to promote healthy and easy-to-groom hair.
PROS:
Moisturizes your hair
Prevents itchy scalp
Makes your hair voluminous
CONS:
The fragrance is a bit on the stronger side
9. mCaffeine Naked & Raw Coffee Shampoo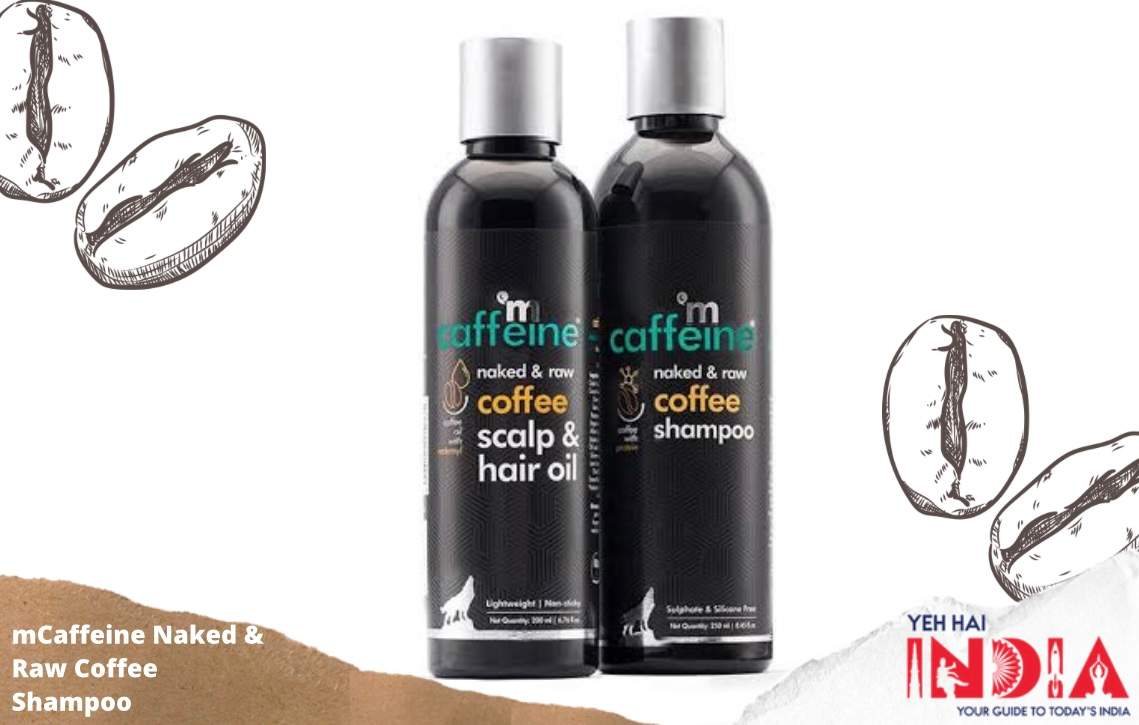 You must have surely tried mCaffeine's Body Scrubs, but did you know about its Coffee Shampoo?
Well, mCaffeine Naked & Raw Coffee Shampoo is rich in antioxidants, which can effectively clean the scalp thoroughly and strengthen the hair shaft.
Also, the protein in the shampoo nourishes the hair, and the argan oil gives the hair shine and softness.
Caffeine contained in shampoo can control hair loss. In addition, coffee extracts thoroughly cleanse the hair, stimulate hair follicles, and promote hair growth.
PROS:
Dermatologically-tested
Silicon-free
Sulphate-free
Vegan
CONS:
10. VLCC Hair Fall Repair Shampoo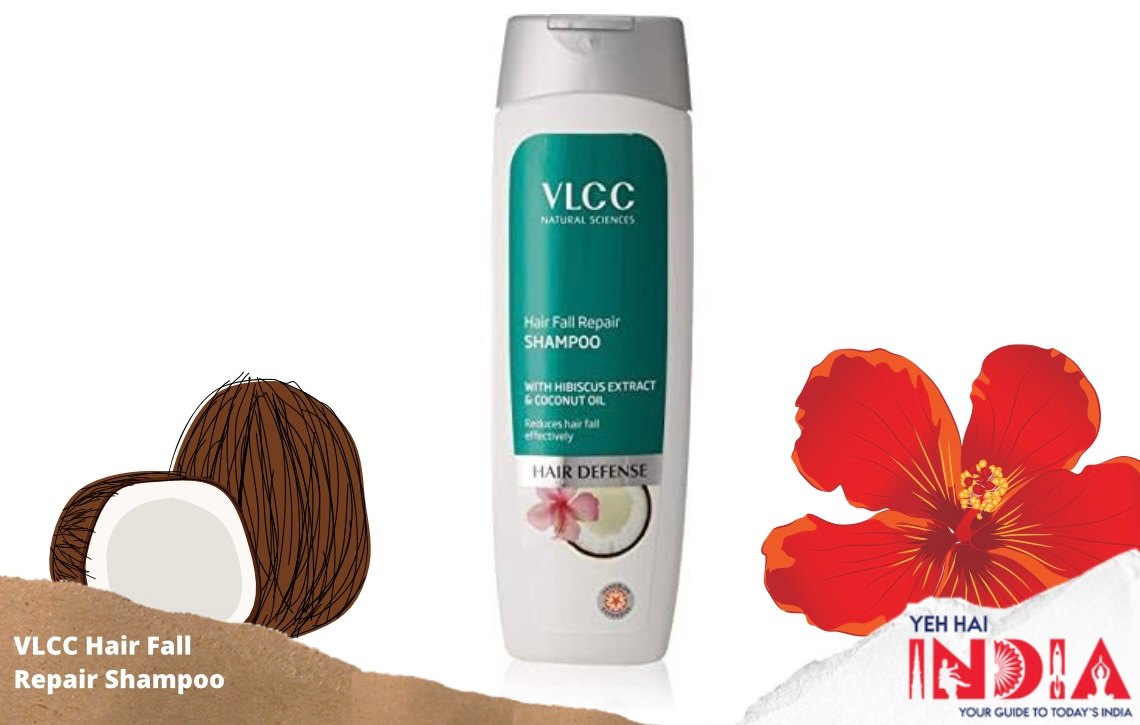 VLCC Hair Fall Repair Shampoo is an herbal combination of hibiscus and coconut to nourish and strengthen each hair and promote healthy hair growth.
It contains unique minerals from hibiscus flowers, which can keep hair healthy by adding extra conditioning to the hair shaft.
Moreover, this shampoo strengthens the roots and makes your hair soft, silky and smooth.
It also contains hydrolyzed keratin which protects hair from dirt and pollution.
PROS:
Produces a great lather
Reduces hair fall
Prevents damage
CONS:
Do a patch test before using the entire product on your hair
NOTE: Shampoos may work according to your hair type. So, switch to another shampoo if you notice any negative changes in your hair.
Also Read – 15 Best Foods for Healthy, Clear, and Glowing Skin