The age-old ritual of applying Ghee on the navel is fervently followed in every Indian household since ancient times owing to its surprising benefits for overall health and vitality which very few people are aware of.
However, those who are familiar with the practice of applying ghee to one's navel are pretty much enjoying the health benefits of this centenarian tradition.
Ghee has remained at the forefront of all types of health remedies when it comes to deriving health benefits. Not only with food, but the benefits of ghee have exceeded boundaries and go on to deliver pro points when rubbed on the navel.
While on one hand, the nutritive values of ghee are well known among the masses, on the other hand, the perks of massaging with ghee are yet to unfold.
The Science Behind The Age-Old Ritual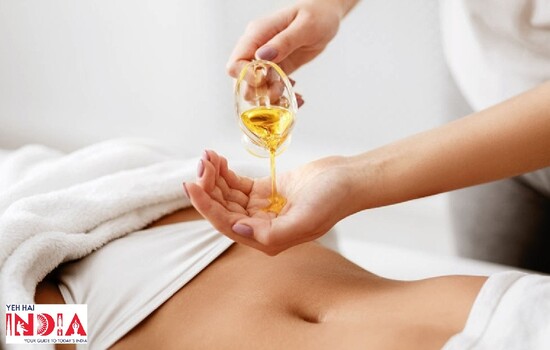 The navel forms a common junction for a plexus of nerve fibers of the body. These nerve fibers, which are sensory in nature, transmit signals from the navel to the spinal cord which in turn relays the signals to the brain. The brain responds to these signals by secreting chemical substances which meet the needs of the body.
Another interesting example of the role of the belly button in bodily functions is the placenta in fetuses. The placenta is a vascularized structure inside the mother's uterus that connects the baby to its mother through the umbilical cord. This umbilical cord is attached to the baby's belly button. It is only through this placenta that the baby derives nutrients from the mother while in the womb.
Hence, it is quite clear that the navel has an important role to play to ensure maximum health benefits.
Recommended Story – 10 Affordable Skincare Brands for a chemical-free skin care routine!
How to Apply Ghee to The Navel: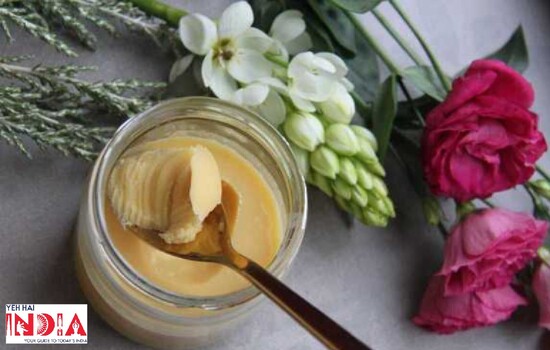 Scoop out a spoonful of ghee and heat it.
Let it cool down a bit.
Lay down on your back and gently pour the oil on your belly button.
Massage your belly button for a few minutes and leave it on for a couple of hours.
It is advisable to follow this practice during the night. Since it is only during this time, maximum absorption of ghee through your belly button will take place.
Follow the aforementioned instructions every night before going to bed to enjoy maximum benefits.
5 Amazing Benefits Of Applying Ghee To Your Belly Button:
1. Moisturized and Glowing Skin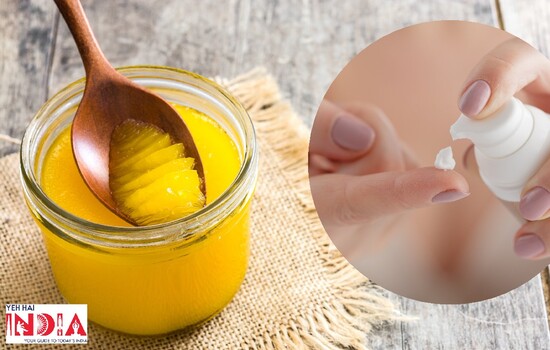 Ghee acts as a blessing in disguise for those worried about their dehydrated, dry, acne-prone, and scared skin. Treating your belly button with ghee every night can help you override these skin-related ailments with ease.
Due to the interrelation of navel with the rest of the body, the welfare ensured by ghee massage is also availed by the skin. Your skin will be immersed in nourishment post a good ghee massage session.
Besides, this practice helps to cure blemishes and delivers a radiant looking skin.
2. Strong and Smooth Hair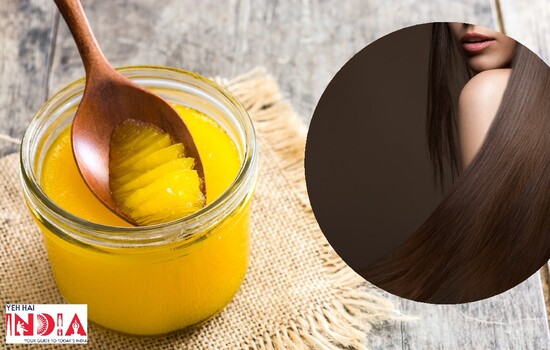 Tensed with dry, flimsy hair? Don't you worry because we have a way out for you! Applying ghee on one's navel has shown to strengthen weak hair, thereby, reducing hair fall.
The goodness of ghee seeps right into your otherwise rough hair and works to smoothen them.
Besides, gaining dazzling hair did not seem as tough as it did before regular ghee massage sessions.
3. Relieves Tensed Joints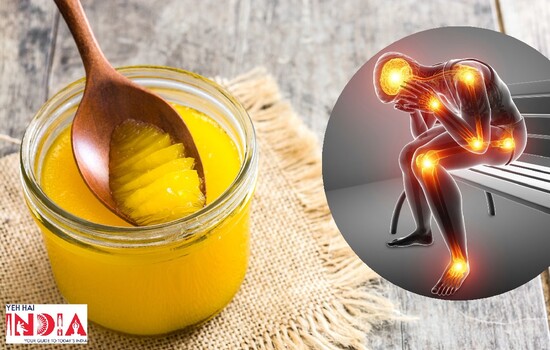 Running behind the bus daily, cleaning up at home, and dashing through corridors at work can sometimes be a little harsh on your joints.
However, a spoonful of ghee on your belly button could work like a magic wand to loosen up your tensed joints and provide relief from pain.
It is also to be noted that most ayurvedic formulations for joint pain also contain ghee in them. The navel, being the acupressure point, radiates the benefits of ghee to various joints in the body.
4. Improves Digestive Abilities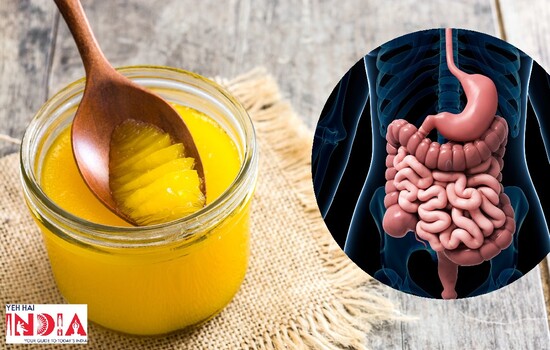 Regularly massaging ghee on your belly button can work wonders for your tummy. From easing bowel movements to providing relief from stomach-aches, this practice would enable your body to improve your digestive abilities.
Besides, rubbing ghee on the navel every night is indispensable for those suffering from constipation.
5. Relief from Menstrual Cramps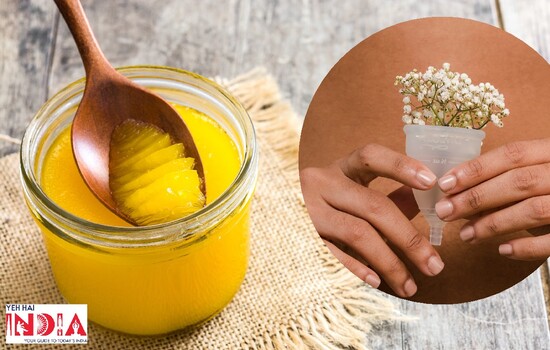 The amazing benefits of ghee do not just stop at remedying common bodily functions in men and women. This staple food item in almost every Indian's diet also helps ward off one of the most common problems faced by women, menstrual cramps.
The practice of rubbing ghee on the belly button can tune down menstrual cramps to some extent.
This unusual relationship shared by ghee with our belly button bestows numerous benefits to maintain several bodily functions. Not only that, massaging your belly button regularly with ghee can induce the well-being of your skin, hair as well as the stomach.
This effortless ayurvedic practice has been at the forefront of treating several biological issues and will continue to hold its throne for centuries to come.
Also Read – Ghee vs Oil? 7+ reasons why you should switch!