The increasing demand for ethnic Indian wear around the world has created a perfect opportunity for apparel manufacturers to find more consumers in the online space
India's customs, religion, heritage, and culture are well-known around the world. We are proud to have a large range of traditional attires that have become popular in mainstream fashion.
Different kinds of people following Indian customs and rituals have exhibited a culture of unity in diversity.
The ethnicity of Indians can be seen in their traditional clothing. It is an important aspect of Indian civilization that has been observed by all kinds of people.
With each passing day, the Indian style evolves and progresses. Designer Suits, Salwar Suits, Saree, Lehenga, Anarkali, and other traditional ethnic garments have become as progressively beautiful as ever and in trend. Due to the large number of options, there are many Indian outfits that suit almost everybody, regardless of their size or age.
Significance of Indian Ethnic Clothing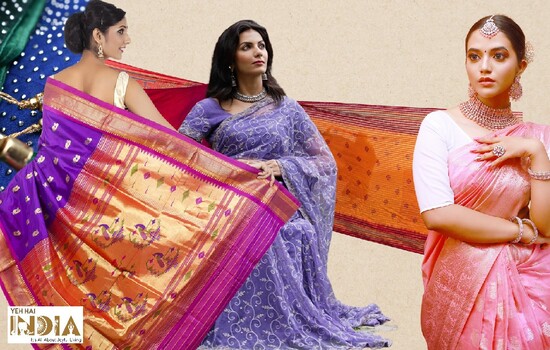 Indian ethnic clothing is an integral aspect of the cultural beliefs of India. This is something that people of all ages believe in and follow religiously. Even on major life events such as a wedding or anniversary, both men and women choose to dress up traditionally.
Traditional ethnic clothing is available in a wide range of designs and styles to suit your comfort, colour, style, design, and fabric preferences.
There are a plethora of Indian ethnic clothing on the market these days, each with its own set of capabilities and potential to modify your appearance and feelings.
Recommended Story – Best Online Shopping Websites in India
10 Best websites to buy Indian Ethnic Wear online:
1. Myntra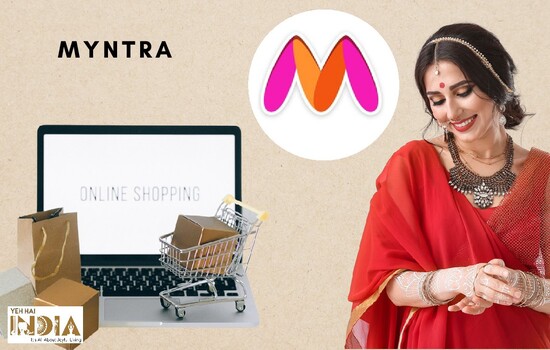 Myntra is your one-stop shop for all things fashion and lifestyle. With the widest range of brands and products on its portal, Myntra, India's largest e-commerce store for fashion and lifestyle products, aims to provide a hassle-free and enjoyable shopping experience to shoppers across the country.
With an array of latest and trendiest products available in the country, the brand is making a concerted effort to bring the power of fashion to shoppers.
2. Amazon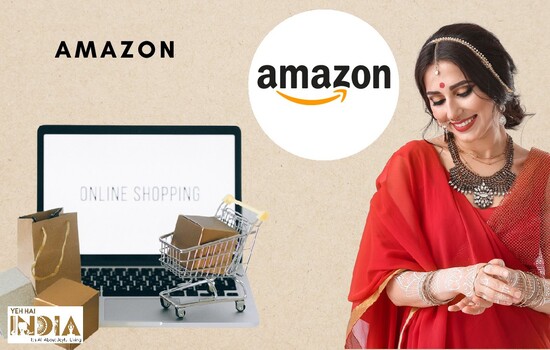 Amazon has always remained a top choice while ordering appliances or lifestyle products. However, Amazon has some really great and affordable ethnic wear options that are very pleasing to the eye and are of top-notch quality as well.
Brands like W for Women, and other local Indian brands are available as well, ranging from simple kurtis to the most gorgeous heavy lehengas making it one of the most impressive sites to look at for ethnic wear.
3. Indya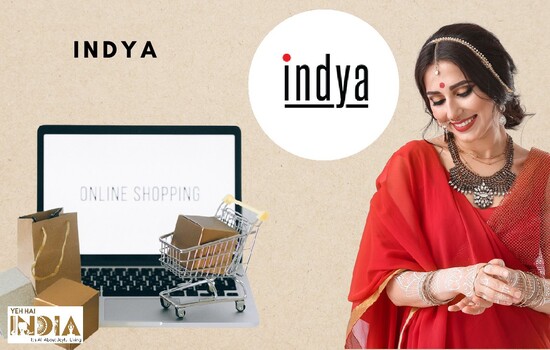 Indya, a fast fashion company, was founded on the idea of rethinking ethnic wear and design taking into account the modern Indian woman's lifestyle and aesthetics. The brand constantly reinvents traditional Indian dresses as an ethno-fusion wear label by offering fuss-free, easy-to-wear design with an edge.
Indya designs economical fusion-wear apparel for the evolved Indian lady who is anchored in culture yet modern in approach, offering fresh combinations, patterns, and variants while maintaining Indian design sensibilities.
The concept was created to save time and money by providing women with a hassle-free, ready-to-wear wardrobe for every occasion.
4. Global Desi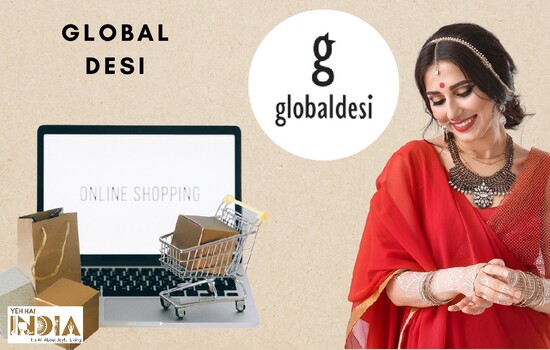 Global Desi was born to empower women with effortless elegance, so they can be comfortable in their own skin and Goddesses of their own world.
Every collection is designed to be adorned with optimism and self-expression because the brand believes that each day is a once-in-a-lifetime opportunity, each moment unique, and that we are here to make every day beautiful.
5. Libas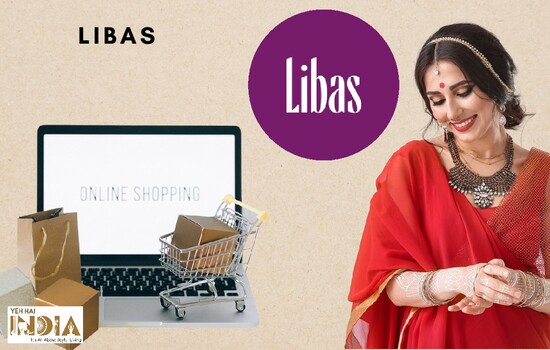 Libas is a fashion brand that conveys the story of a new generation of Indian women that are free spirited, independent, and aware.
Their ongoing goal is to offer a contemporary, stylish, and lively variety of ethnic and fusion apparel that is meticulously picked in accordance with global fashion trends.
Recommended Story –Top 5 websites in India for Trendy clothes!
6. Peachmode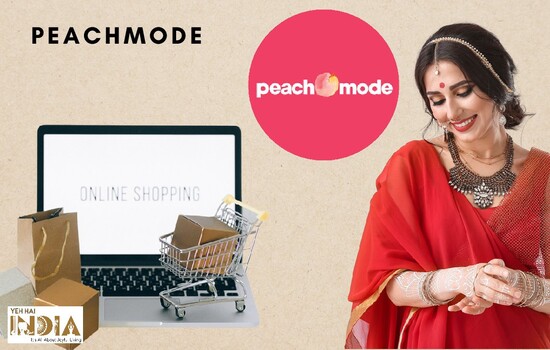 Peachmode is a global online retail store that specialises in designer ethnic clothing. Their objective is to deliver the greatest prices on chosen wedding sarees, designer anarkalis, lehengas, and kurtis from all around India.
Moreover, they have a dedicated blog where you can stay up with the newest fashion trends while also learning about Indian culture and heritage.
7. Rustorange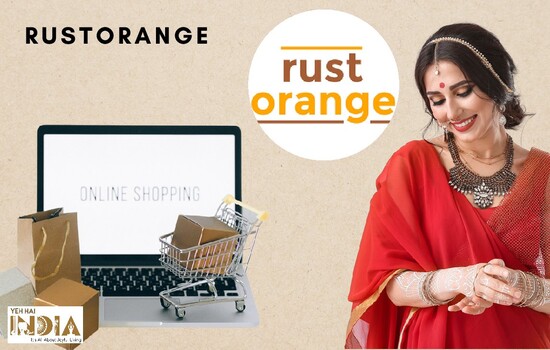 Their goal is to make you stand out, break away from the norm, and embrace cutting-edge fashion without burning a hole in your wallet. They are a unique destination for 'The Indian Modern,' incorporating India-inspired artwork and merging it with contemporary style.
Aiming to save you the time and effort of sifting through thousands of products to find a handful that are worthwhile.
8. Jaipuri Adaah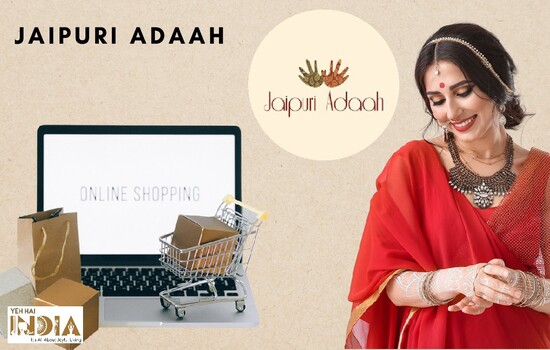 With its special line of handmade apparel, the Jaipuriadaah firm brings old India's vibrant and rich tradition to life. "Chasing simplicity to express oneself" is a theme that defines this brand.
Keeping this thing in mind, the fabrics and designs are chosen to be in tune with the occasion they're going to be worn on
9. Bunaai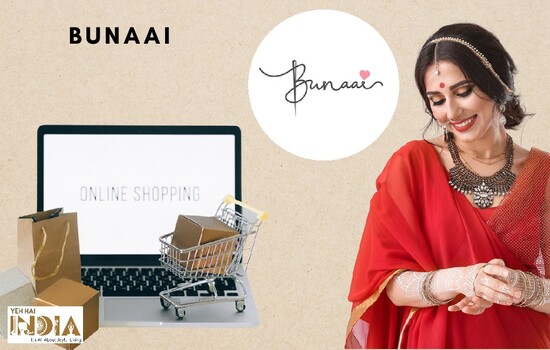 This ready-to-wear company, founded in Jaipur, has become synonymous with versatile yet powerful casual-wear for women.
Bunaai has influenced a slew of Indian firms with its use of experimental materials, colourful designs, and meticulous craftsmanship, all while constantly evolving and expanding, winning the hearts of most Indian women.
10. Rangpur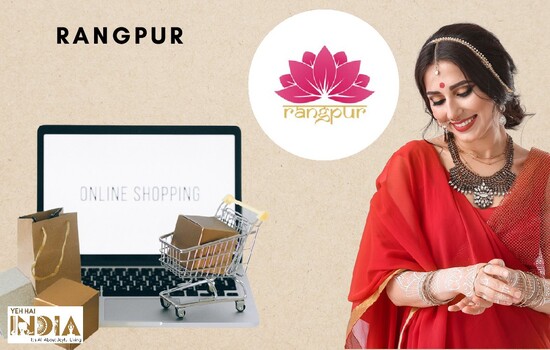 From Potlis, Mojaris to Dresses, Lehengas, Designer suits and beautiful Sarees; Rangpur covers it all. Providing 100% genuine materials and extensively beautiful designs, shopping from them is definitely worth it and a great addition to your desi wardrobe.
To grab the best prices on your chosen type of clothing essentials, you might need a bit of effort to research every product and compare it with other stores. Yet, you'll never run out of options when it comes to designs and types of dresses available for every kind of occasion or ceremony you wish to spend your money on.
Let your clothes define your cultural beliefs and inspire others to develop a sense of belonging for their own nations.
Also Read – Sustainable Clothing: 10 Indian Brands Selling Eco-Friendly Clothing