Exfoliation not only clarifies your skin externally but also amps up skin regeneration to keep ageing at bay.
The never-ending pursuit for flawless, dewy and pore-free skin often leads beauty freaks to blindly reach for every product on store shelves without giving a thought to the ramifications associated with their long term use.
While these cleverly packaged products might seem promising on first few applications, what's alarming is the type of ingredients they contain, which on extended use, might pose a serious risk not only to your health and well being, but also to the inner structure of your skin.
Interestingly, in spite of all the buzz circulating around anti-ageing, anti-acne, anti-blemish creams, lotions and serums available in the market, we're also witnessing a spike in the popularity of expertly blended natural, organic, homemade and diy skin recipes that promise to infuse life into your skin without any ill-effects.
They not only help beautify skin but also surprise you with their impressive healing and relaxing qualities.
But what could be better than a recipe formulated with your choice of ingredients to address your specific needs, without any harmful additives or preservating agents.
Before proceeding to pick ingredients, you need to gather information on the best agents that work as natural exfoliants and the right way to use them to reduce their chances of disturbing your skin's natural equilibrium.
Benefits of Regular exfoliation:
Lightens blemishes and scars
Helps retain moisture for longer
Improves skin breathability
Cleanses and tightens skin pores
Strengthens collagen structure
Here's a curated list of tried and tested natural skin exfoliants that can give you flawless results in a few weeks.
10 Best Natural Exfoliants For Flawless, Pore-Free Skin:
1. Orange rind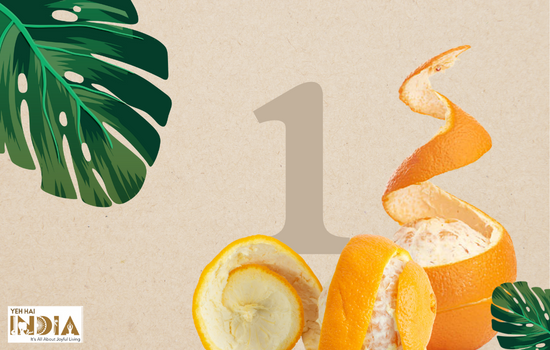 For a burst of radiance on your drab looking face, rub some powdered orange rind with yogurt or milk, once or twice every week and see yourself looking brighter without any signs of blemishes, spots and freckles ruining your appearance.
Orange rind is a miraculous skin purifier that not just infuses glow onto your dull looking skin but also works as an exfoliant that gently lifts away the dead tissues to get rid of enlarged pores, blackheads and acne.
Long-term use of orange rind on your skin keeps your face polished and primed every single day, and equals a salon visit.
2. Semolina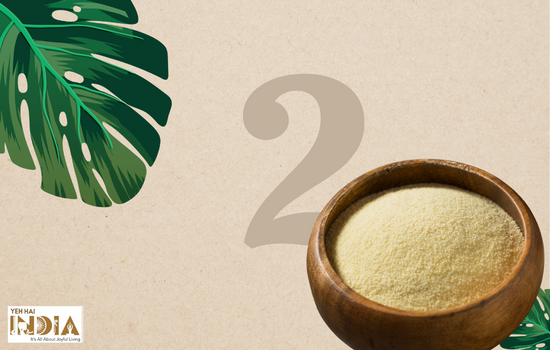 Here's a lesser tried ingredient that can give you flawless results if you know how to use it correctly on different parts of your skin.
Semolina or Sooji is an excellent skin savior that can address different types of skin issues with its rich grainy texture that melts when soaked in milk, yoghurt or honey.
For hardened grime that settles on elbows, knees, back of arms, feet and hands, this exfoliant does a great job in getting rid of dark scaly skin that not just looks ugly but also doesn't feel comfortable, especially in dry weather conditions.
For face, it can help clear out blemishes and blackheads. Just remember to soak it in warm liquid before applying it on your face, so it doesn't irritate and inflame your skin.
Follow up with a soothing anti-bacterial lotion to help protect your newly scrubbed skin from attracting germs.
Recommended Story – Top Organic Beauty (Cosmetic ) Brands in India Offering Best Organic Skin Care Products
3. Honey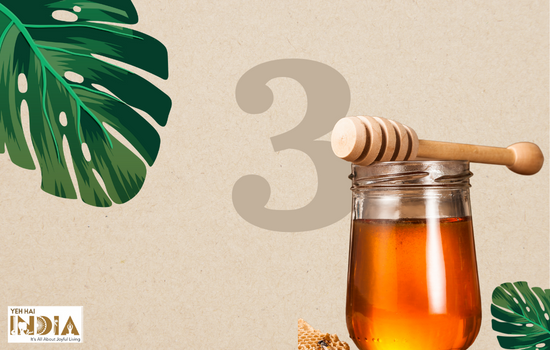 A terrific skin brightener that helps slow down ageing, honey also appears on the list of best skin exfoliants meant for sensitive, acne-prone skin.
Apart from its impeccable skin lightening qualities, it is also an excellent humectant that keeps skin hydrated to maintain the right level of moisture needed to activate skin's own regeneration process.
The best trait that makes honey suitable for sensitive skin is its anti-inflammatory nature that prevents the possibility of flare ups and infections. It's also loaded with healthy bacteria that amps up skin's ability to protect itself from microbes that are likely to cause skin infections.
4. Oats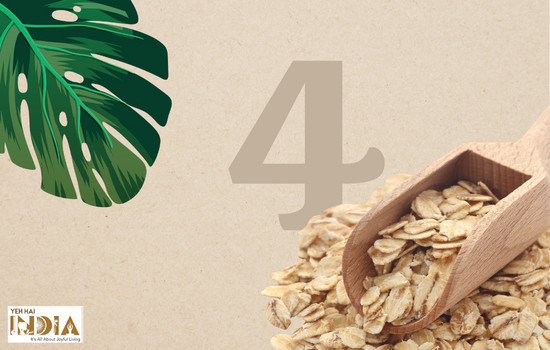 One of the most soothing ingredients that can help you with every type of skin issue disrupting your peace of mind, Oats figure among the best skin foods that work to replenish under nourished, wrinkly skin in an instant.
When soaked it releases a special protein that helps quicken cell turnover to renew and brighten your skin.
It's an expert ingredient that helps treat inflammation, redness and fluid retention and gives you a toned, hydrated and crease free skin. What's great about this particular cereal is its suitability for sensitive, irritated and severely dry skin.
For this very reason, Dermatologists have been advising colloidal oatmeal in different forms for skin conditions like psoriasis, eczema and dermatitis.
Colloidal oatmeal is a finely powdered version of oats that has a high chance of getting absorbed into the skin.
5. Red lentils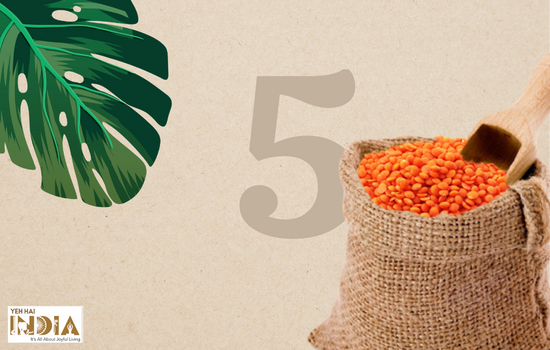 For on-the-spot results, give your skin the benefit of wholesome goodness of masoor dal aka red lentils, finely ground blending in other additives like milk, rose water and aloe gel.
This recipe holds the secret to forever youthful looking skin as it is powered with protein, B vitamins and other minerals that help nourish your skin to make it look more agile, plumped up and moisturized.
It also works as an ubtan and can be applied to legs, arms, elbows, knees and feet to scrub away hardened out skin that fails to respond to store-bought exfoliants that are designed mostly for the face.
6. Dried Green Peas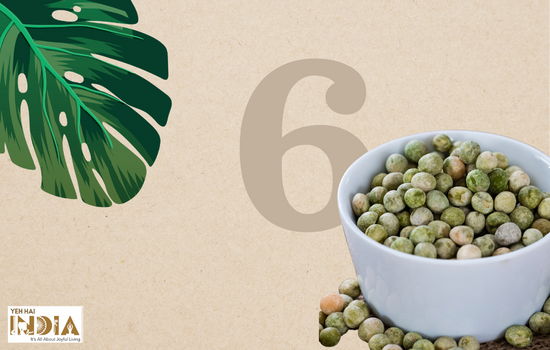 This is another prized exfoliant loaded with wholesome natural goodness that scrubs away every grime, makeup and other residues collected in skin pores.
Green pea flour has noticeable benefits on ageing skin. When applied with yoghurt, its benefits manifold and charge up your skin with a burst of nourishing nutrients proven to reverse the ageing clock.
It can even keep acne at bay as it helps balance sebum release to restore normal pH levels.
Before applying dried green pea as an exfoliant to your face, remember to soak them a little longer to soften the powdered grains to reduce chances of irritation. The texture should be creamy, with just a few grains to slough away dead tissues gently.
For other parts of the body, you can keep the texture grainy to address rigourous exfoliation needs of feet, knees and elbows.
7. Wheat Flour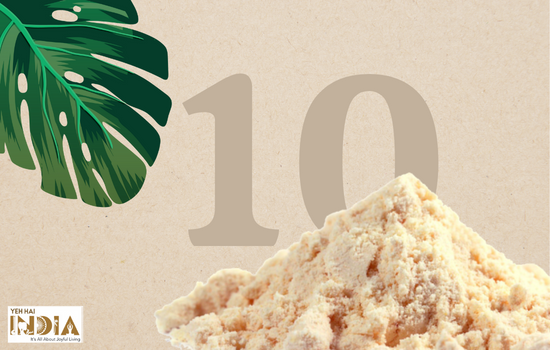 This one is the simplest-of-all exfoliant that can instantly transform your lacklustre skin into a clearer, fairer and plumped up skin.
If you have skipped face exfoliation, peeling or polishing procedure for months altogether, then the best way to benefit from this simple recipe is to apply some olive oil, milk or water on your face and rub tiny amounts of dry wheat flour in circular motions to cleanse your face.
Wash off with cold water and seal your skin with a light moisturiser or coconut oil.
Repeat this procedure once or twice a week depending on your skin condition and you will be totally pleased with its incredible results. No signs of blackheads, no large pores, no skin sagginess, only radiant, hydrated and smooth skin!
8. Sugar
Sugar crystals might appear to be rough in texture, but when mixed with aloe gel, rose water, milk, the crystals begin to melt and turn into a syrup.
When applied to face, this syrupy mixture helps draw in moisture to severely dried out areas and leaves it nourished and vibrant. When left on skin to dry, it works as a peel off mask that helps lift away dead tissue layer gently from your face.
Alternatively, these crystals also work as an exfoliant for feet, knees, back and arms. For toughened areas in need of intensive exfoliation, just drizzle the sugar crystals with any cream or lotion to turn it into a gelatinous mixture that can be effortlessly applied to your feet to dissolve dirt and grime settled on the soles of your feet.
Wash with warm water and moisturize well with cold cream for long lasting hydration.
9.Sea Salt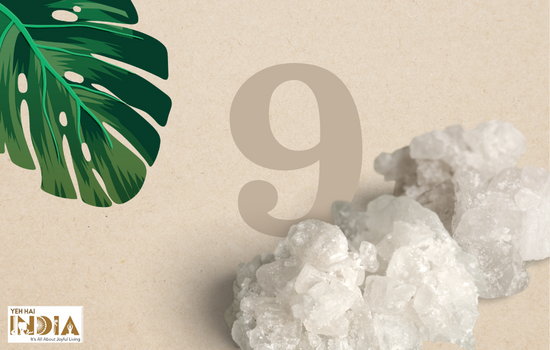 Think sea salt and what comes in your mind is a detoxifying bath that makes you feel and look fresher than ever! When used as an exfoliant, it surely helps ebb away dead tissues, grime and dirt and in turn leaves your skin soft, silken and moisturised.
Not only that, it also helps draw out toxins from your body and gives instant respite from fluid retention, sagginess invading your skin.
To use it as a scrub, mix equal parts of salt and coconut oil or olive oil and store in a container. Use as and when needed to address skin exfoliation and purification.
10. Gramflour
A timeless beauty ingredient, gramflour or besan holds the power to nurture skin health with visible improvements in skin vitality, texture and radiance.
Loaded with proteins, B vitamins, it helps channel blood flow to the skin surface to repair damaged, lifeless skin tissues and helps unveil a blemish-free, bright and silken skin sans any scars or irritation.
You can use it on your face as well as the rest of your body as an ubtan to cleanse and soften skin, so it is better able to absorb moisturiser, lotion and other types of hydrating agents.
Mix it with turmeric and yogurt and apply on your face, neck and arms to get clearer, radiant and firmed up skin.
Get freedom from wrinkles, skin-sagging and uneven skin tone with these natural exfoliants that promise to infuse life and glow to dull looking skin.
Also Read – 10 Affordable Skincare Brands for a chemical-free skin care routine!