India holds a rich heritage of several artforms like paintings, classical dances and music that survived for generations.
Being one of the oldest civilizations in the world, India has been home to a great confluence of traditions and customs that depict the innate philosophy of the country and its people.
Each artform has its own cultural and civilizational significance of legends and myths. Despite the fast changing world of industrialization and modernization, several artforms have thrived to survive in India.
In this fast paced technology driven world, changing consumer patterns have depreciated the use of traditional artforms. Furthermore, the pandemic has worsened the conditions of several artists.
Hence, many start-ups are now trying to integrate India's glorious art-forms with modern technology.
Here is the story of one such start-up, MeMeraki, an innovation that empowers India's traditional artforms and its great traditional artists. 
About MeMeraki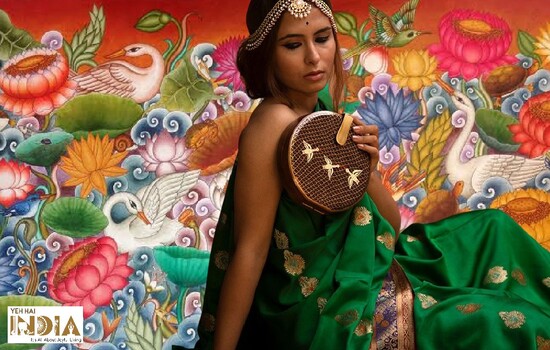 MeMeraki is one of India's first 'culture-tech' platforms that uses technology to power and accelerate the artisan-economy. 
With a mission to digitize every form of heritage art and craft in India, the company leverages technology and creator tools to ultimately create sustainable livelihoods and unlock creative human potential.
As a part of its global project to empower Indian art and artisans, Memeraki conducts live workshops to enhance learning and education of India's heritage arts and crafts, bringing you the biggest curated collections of artistic creations from master artists, and one-of-a-kind handpainted and handmade products from across India. 
The MeMeraki Journey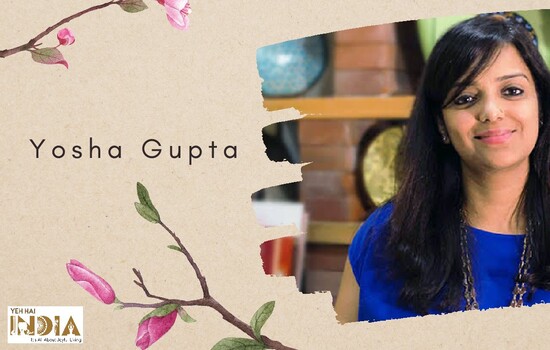 MeMeraki started five years ago as a passion project of Ms. Yosha Gupta in December 2017 while she was residing in Hong Kong. 
A graduate in Economics from Lady Shri Ram College for Women and an alumni of Hong Kong University of Science and Technology (HKUST), Ms. Yosha holds about 15 years of experience in the fin-tech industry.
Nevertheless, 'Arts has been my career by not actually being my career' – says Ms. Yosha.
Yosha has innate love for India's traditional arts and artforms and has always tried to explore the vast heritage of their culture of origin.
Memeraki initially started when some of her Hong Kong friends took note of her Gucci handbag painted by a Madhubhani artist from India. When asked by her peers if it's a limited edition piece, Ms. Yosha funnily replied 'Yes, it's a very limited edition. Only I have it'. 
This simple story brought two important observations to Ms. Yosha that marked the inception of MeMeraki. For one, traditional art forms are fading not because people don't like them. It is essentially because many people do not know about their existence. 
For the second, many people would not find these art-forms in ways in which they can fit into their contemporary lifestyles.
These observations developed a curiosity, and Ms. Yosha and her team initially launched a pilot collection of hand-painted and hand-crafted handbags that sold off within a week.
Noticing the fact that she resides in Hong Kong, Yosha used the opportunity and started sourcing handbags from China, known for its quality manufacturing and sent these products to India to be hand painted by artisans across India.
This de-centralized process integrated the best of both worlds and made significant sales for more than three years. Ever since, the company has brought a range of 70 different art forms through sale of handbags and promoted each art and artform by telling their stories through post-cards.
Overtime, the manufacturing of handbags attracted small players in India, who later sent their own line of bags across the country for artistic makeovers.
This process which Ms. Yosha proudly calls as 'Co-creation' has empowered over 200 artists of 70 different art forms from around the country who worked with Memeraki as free-lancers. 
Recommended Story – Nirogam – A Blend of Technology and Ayurveda
COVID-19 and the paradigm shift in the Business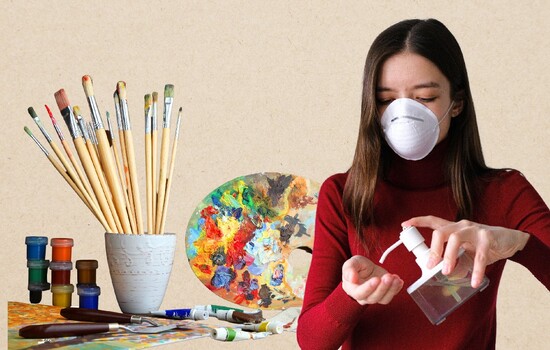 When the pandemic started 2 years ago, the sales completely fell down. Several artisans begun witnessing desperate times that challenged their livelihoods.
Most of the traditional artists in India largely rely on Tourism and exhibitions conducted across the country and artisans in India are still not digitally enabled which made several traditional art-forms obsolete over time.
Nevertheless, 'The pandemic has created perfect conditions for experimenting the digital space.'- says Ms. Yosha.
Noticing that these desperate times need desperate measures, the company has experimented 'Live-Art Workshops' as a COVID-19 relief effort to educate and enhance creative learning skills of traditional art forms among the masses.
Even on the consumer side, the company has noticed that pandemic has created an opportunity for individuals to explore their creative sides.
In the past 19 months, the company has conducted as many as 600 live paid art workshops that included live learning sessions of artforms like Advanced Madhubani, Tanjore, Pichwai, Kangra, Indian Botanical paintings and Kerala Murals, among others.
The workshops have witnessed about 10,000 participants in the past months and the company has managed to raise 8-9 lakhs INR for their artisans.
The New paradigm shift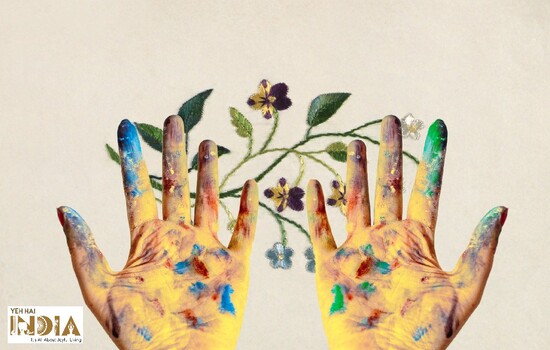 'The Pandemic has changed people's perceptions and led them to turn inwards to examine their own values. People now are not just looking for better lives but rather pursuing meaningful lives, which translates to the fact that people have a desire to make meaningful decisions on how they spend their time and money.' – says Ms. Yosha
This change is particularly a great driver for the company which now largely emphasizes on educating the masses through these live workshops.
Since the company ultimately aims to create a global platform for heritage art forms to make sure that any of India's artists can reach out to any part of the world, the workshops essentially serve the purpose of exporting India's heritage to rest of the world.
Though building awareness, driving marketing leads and scaling the business are some of the existing challenges, people across the world encountered but inspite of all these hurdles those who attended these workshops found the learnings extremely interesting and helpful in managing the challenges.
Most of the attendants of these workshops are from across the world including NRIs. The fact that an artform is being taught by a master artist who has been practicing and specializing this through a legacy that dates back to generations, is the main driving factor that encourages people to learn about these heritage forms.
The workshops give you a completely authentic experience of India's oldest and glorious art forms to learn, experience and practice.
'The stories of these artisans and arts are timeless. These workshops enable anyone who is willing to be creative understand that the stories that were told then, are still relevant now, that these artisans are custodians of India's heritage and culture.' – says Yosha.
Community Festivals and cross-cultural bridge building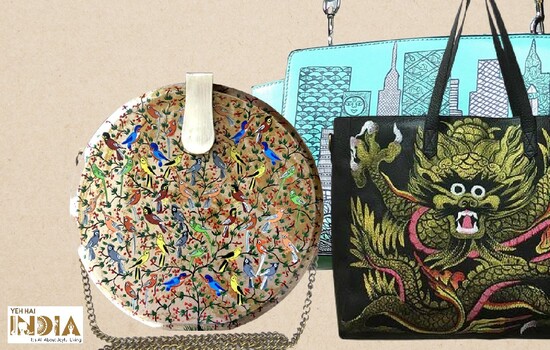 The company also creates and engages in multiple International events and community festivals for arts.
By creating signature art focused events across the world, the company exhibits a range of Indian heritage arts and crafts across the world.
In 2019, MeMeraki organized a one-of-a-kind 'Indian Art Folk wall Mural Festival' supported  by the Indian consulate in Hong Kong in which four artisans from India painted walls in a community festival, which was put into practice by hundreds of native artisans in Hong Kong.
The event was organized again during the pandemic in a hybrid mode in which artisans native to Hong Kong worked on mural paintings by engaging with Indian artisans online. These art forms include Madhubhani, Pattuchitra and Varali among others.
The company has also organized the 'Women in India Festival' under the name 'Kalyani' by bringing a range of arts and art forms for women in India.
MeMeraki Future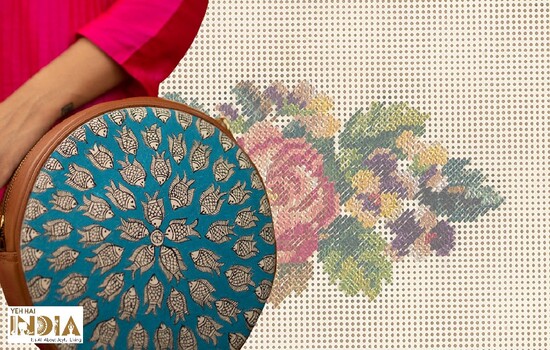 The company aims to continue MeMaraki essentially as an awareness building, educating and learning platform for Indian heritage and cultural arts.
Since many people who enroll in these workshops join from many parts of the world, the company now aims to develop live and visually rich master class courses for different target segments.
Since most of the Indian art forms have been inherited practically from generations to generations, formalizing this knowledge and learning is a new journey that MeMeraki aims to embark upon. 
Also Read – NirogStreet: Creating Aid with Ayurveda through Technology