"Dance is the hidden language of the soul" Martha Graham
Indian Classical Dance or Shastriya Nritya is a terminology used for various art performances which has its roots coming from Hindu musical theatre styles, which has been theorized and was practiced tracing back to the Sanskrit text – Natya Shastra.
A foundation for these dance forms specifically, Natya Shastra is believed to have text consisting of 6000 verses which is then structured and segregated into 36 chapters. 
Recommended Story – Indian Classical Music- A Sneak Peak
These classical dance forms are used as an expression of different emotions that a human feels within, embodied in different postures and facial expressions without any words or lyrics used as a message to be conveyed.
Rasanubhuti – The 'Eight Rasas'
The ultimate aim of these dance forms are the 'Eight Rasas' or 'Rasanubhuti' which Natya Shastra speaks of –
Shringar – Love
Hasya – Humorous
Karuna – Sorrow
Raudra – Anger
Veer – Heroism
Bhayanak – Fear
Bibhats – Disgust
Adbhoot – Wonder
Classical Dance Forms
As per the present scenario, the classical dance forms recognised by Sangeet Natak Akademi and the Ministry of Culture are –
Bharatanatyam from Tamil Nadu
Kathak from Uttar Pradesh
Kathakali from Kerala
Kuchipudi from Andhra Pradesh
Odissi from Odisha
Sattriya from Assam
Manipuri from Manipur and,
Mohiniyattam from Kerala
1. Bharatnatyam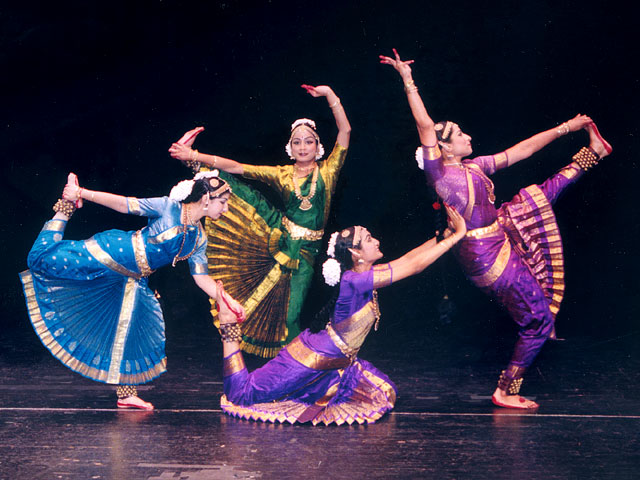 Bharatanatyam means –Bha: 'Bhava' which means emotions , Ra: 'Rag' means the musical notes ,Ta: 'Taal' meaning the rhythm ,Natyam: Natyam is the Sanskrit word for Drama
Possibly the Oldest classical dance form, it follows the convention of Natya Shastra. Composing of 'Bhav', 'Rag', 'Ras' and 'Taal', it was performed by the 'Devdasis' (girls offered to God in temples) in Hindu temples of South India.
It started developing in different regions of South India, though prominently in Tamil Nadu. 
Recommended Story – Top 6 Indian Musical Instruments List
A distinguishing feature of this dance form is the fixed upper torso, legs bent or knees flexed out combined with remarkable footwork, a sophisticated terminology of sign language based on motions of hands, eyes and face muscles. The dance is accompanied by music and a singer, and typically her guru is present as the conductor of the performance and art. The dance has by tradition been a form of an explanatory narration of mythological legends and divine ideas from the Hindu scripts. Yet again, Bharatanatyam is one of the more commonly learnt dance forms of India.
It is a major classical dance form with many eminent personalities who contributed in this field and raised this art form in the international level.
Rukmini Devi Arundale, who gave life to this dance form and promoted it, made her the most prominent artist in the field of Bharatanatyam
2. Kathak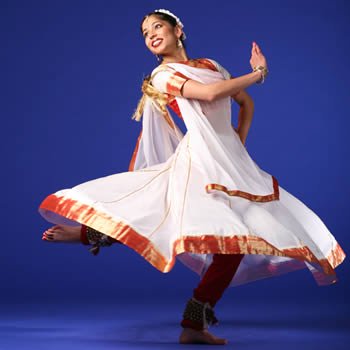 Coming from northern region is the graceful dance of Kathak, where the one who tells the story is 'Kathakaar' or 'Kathak', also known as 'Natwari Nrutya'.
With the themes which revolves around Ramayana, Mahabharata and Krishna, Kathak is a charming dance form that let's your heart skip a beat with the spectacular footwork and amazing spins with the required grace and poise.
A focus of Kathak dancers is to convey fables through their hand movements and extensive footwork. Eyebrows and eye movement also play an important role in serving as a medium of communication of the storyline. The dancer gives various facial expressions that emote the story more exquisite manner. It basically presents a story on manifold subjects which can be performed solo and if a group performance, then the synchronization and the rhythm to which the footwork matches can steal anyone's heart in a jiffy.
Brijmohan Mishra popularly known as 'Pandit Birju Maharaj' is an eminent personality and world renowned dancer in the Kathak dance form
3. Kathakali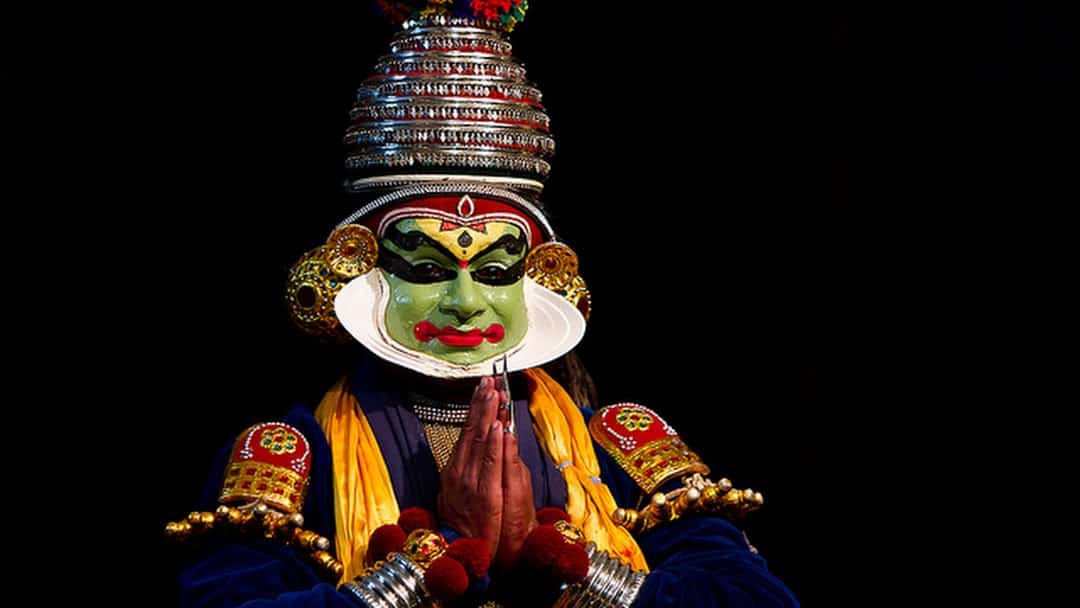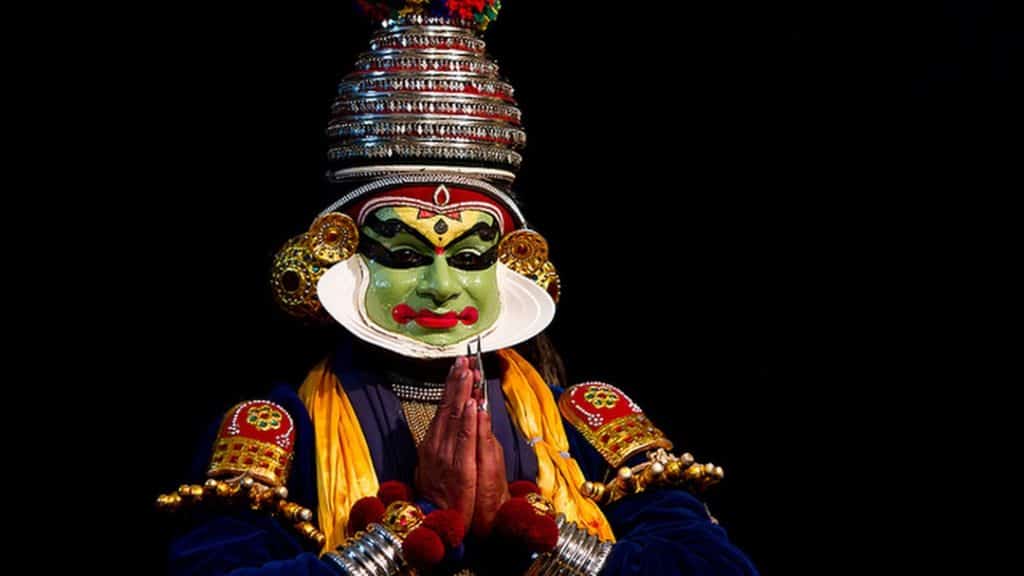 Here comes a dance form from God's own country, 'Kerala', which means 'Katha' a story or a tale and 'Kali'meaning performance or art.
A dance drama, Kathakali is a dance form which has its dance movements influenced by both ancient martial arts and athletic tradition. Initially a male dominated art form, now even females are welcomed to join.
Kathakali is not only known for its dance movements and dramatic expressions but also elaborated attires, intense and facial features defining make-up and ornaments which makes it a very popular classical dance form that thousands of people are willing to witness once.
Kalamandalam Gopi is an exponent of the classical dance-drama style Kathakali
4. Kuchipudi
'Kuchipudi' of Krishna District in Andhra Pradesh gave way to the birth of classical dance form Kuchipudi around in 3rd century BC as older versions are found in copper inscriptions of that time period. It is a long established and still practiced dance-drama style.
Kuchipudi developed as an expressive and spiritual dance form linked to traveling poets, temples and spiritual beliefs, much like the major classical dances of India. . The Kuchipudi performance usually begins with an invocation. Then, each costumed actor is introduced, their role stated, and they then perform a short preliminary dance set to musical beats. Carnatic music in the Telugu language is used to exemplify the performance. It is to one extent an amalgamation of certain specialities of Bharatanatyam and Odissi as well.
It has gradually developed as a solo dance form with both male and female performing. Its themes usually revolve around Lord Krishna, Rukmini, Satyabhama and other myths.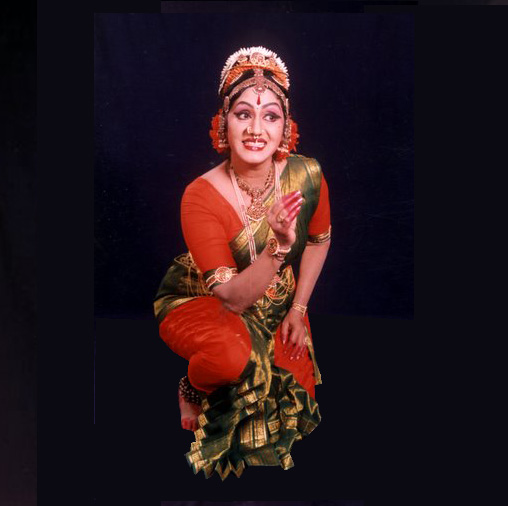 Shobha Naidu is the foremost Kuchipudi dancers of India and started this dance-drama style since a very young age.
5. Odissi
Originating from simple yet serene surroundings of 'Shri Jagannath Temple' is the classical dance form of Odissi. It has been mentioned as 'Audramagdhi' in the ancient Sanskrit text of Natya Shastra.
A powerful combination of 'Lasya' and 'Tandava' still keeps the grace and elegance intact and is known to be famous for the presentations on known poet 'Jayadev's work.
There are majorly two styles of traditional Odissi –
Maharis (Performed by Devadasis)
Gotipua (Performed by boys)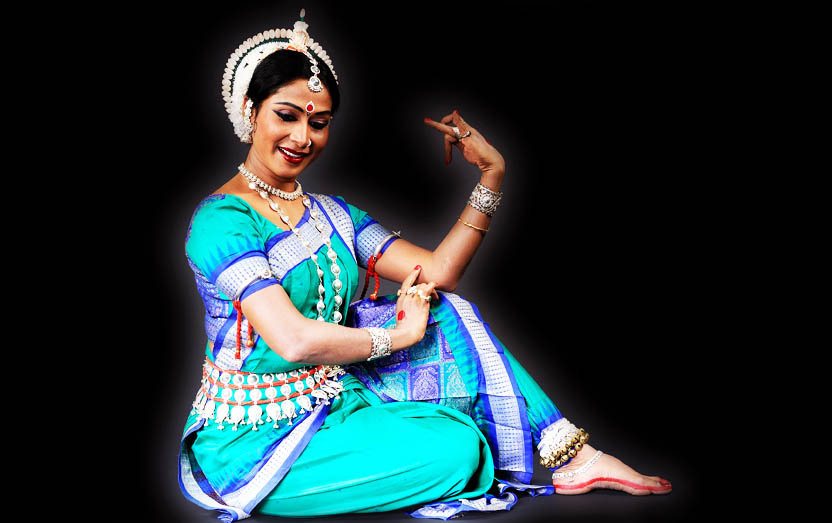 Sujata Mohapatra is the most prominent artist in Odissi and also teaches Odissi dancing style
6. Sattriya
Recognized by Sangeet Natak Akademi in the year 2000, Sattriya is a dance-drama dance form from the state of Assam. Since 15th century, Sattriya grew as a part of 'Vaishnav Bhakti Movement', in Hindu monasteries called 'Sattra'.
Dramas written by Sankardev are usually presented through this dance form and it also revolves around themes mostly on Radha-Krishna and other popular myths.
Again, Sattriya performance has an integration of two styles, one basically masculine which is called 'Paurashik Bhangi' meaning energetic along with jumps which showcases high energy. Second is 'Stri Bhangi' which usually shows the delicate and elegant performance by female dancers.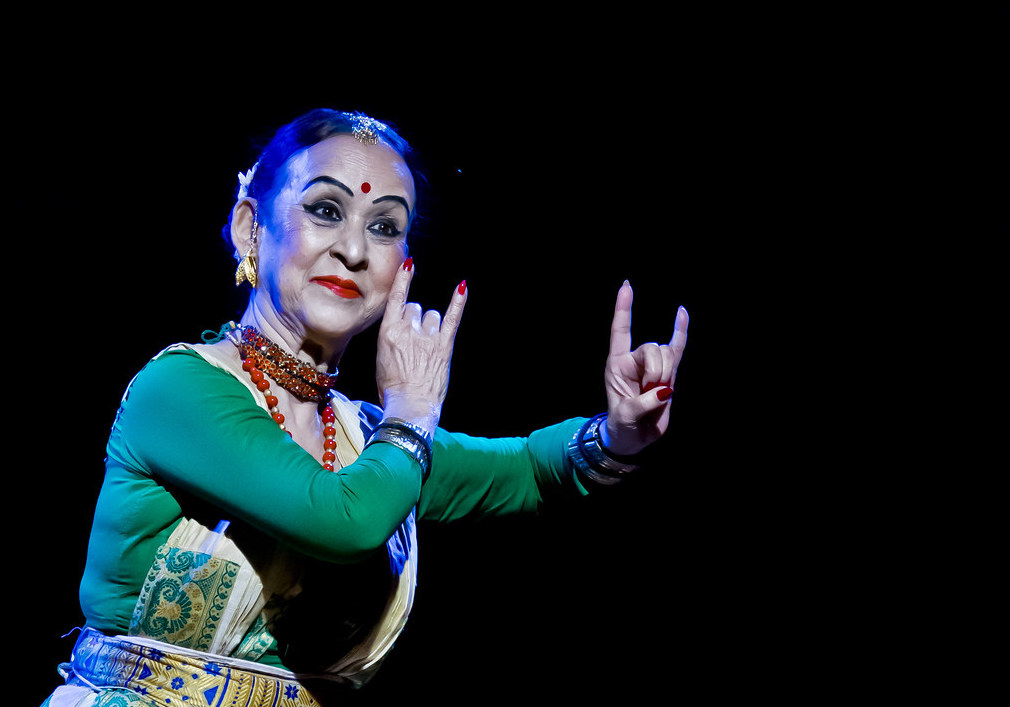 Guru Indira P.P. Bora is an internationally acclaimed dancer and cultural icon in the Sattriya Dance Form
7. Manipuri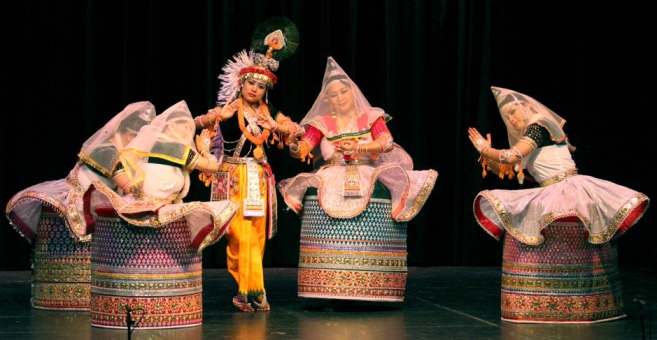 From the beautiful, mesmerizing and culturally rich state of Manipur comes a dance form – 'Manipuri' which is also known as 'Jogai'.
It was traditionally performed dance-drama style basically on devotional songs. It mainly showcases the love between Radha-Krishna through 'Raaslila'.
Manipuri dance form focuses on the movement of hands and upper body which is soft, mild and graceful. It has elaborated a costume which sits on the artist's body while he/she performs with a smile and attire with significant ornaments.
The 'Raaslila' mentioned above has mainly three styles –
Tal Rasak – It involves clapping and is an important part of the whole dance performance
Danda Rasak – It includes dancers positioning themselves in different geometric positions with synchronized beats of two sticks they hold the whole time during performance.
Mandal Rasak – The artists performing as 'Gopis' form a circle where a dancer performing as 'Krishna' attains the centre of the circle.
The cutest part of the dance form is the manner in which the female dancers manoeuvre their costumers and produce a graceful sight, dance drama of Radha-Krishna called Raslila.
Daughter of renowned classical Manipuri dancer Guru Bipin Singh is Bimbavati Devi who herself is a well known Manipuri classical dancer.
8. Mohiniyattam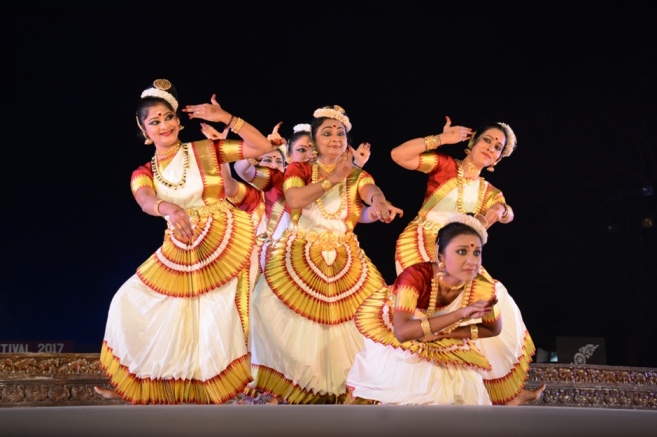 Another classical dance form that originated from the state of Kerala after Kathakali is 'Mohiniyattam'.
The basic posture of Mohiniyattam is parted feet, knees bent outwards, an erect upper body and gentle swaying of the body along with the hips. The footwork is soft, sliding and synchronous with the music. The body movement is sometimes described in terms of calming images of nature as the swinging of the palm leaves or the gentle surging of ocean waves. Mohiniyattam is a complex dance form that takes years to master but is one of the most expressive and graceful dance forms of India.
The detailed description about Mudaras of this dance form written in 'Hastha Lakshanadeepika' (hand gestures and facial expressions) is strictly followed.
With a unique white or half-white saree and 'Kuduma' on the head which is basically the side bun and required ornaments makes a woman look elegant and showcases her feminine features.
Smitha Rajan is a Mohiniyattam performer and is recognized as an eminent contributor to Mohiniyattam dance form
With so many impressive classical dance forms that need continuous practice and dedication to sharpen the skills, it will be very interesting to witness each dance form as each one of them is unique and special in its own way with such rich histories, cultural connection and overall dancing experience.
Which one of these classical dance forms interests you the most?