Body lotions come in a variety of sizes and shapes. Shower body lotions, tanning lotions, and lotions designed specifically for dry, ageing skin are all options. Winter and summer varieties are also available. The variety of lotion types reflects different skin types. Some of us have dry skin, while others have oily or combination skin. The product, regardless of its type, is an essential daily regimen component.
Skincare experts believe that a body lotion is essential for any season's skincare routine. It not only moisturises but also plumps and beautifies your skin.
A lotion is a topical treatment. It has a lower viscosity than creams or body gels. Lotions are chemically oil-in-water emulsions. Water-in-oil combinations may be used in lightweight versions. Scented agents are dispersed in the water part of the scented body treatments. Lotions provide intense hydration. Their ingredients are absorbed into the deepest layers, resulting in the desired effects.
Body lotions are the most enjoyable and delightful of all beauty-care products. If you aren't already using a body lotion, keep reading to learn about the numerous advantages of doing so. The subject article will also show you how to choose the best body lotion.
Here's a look how to choose the best body lotion for your particular skin requirements.
How to Choose a Body Lotion:
1. Texture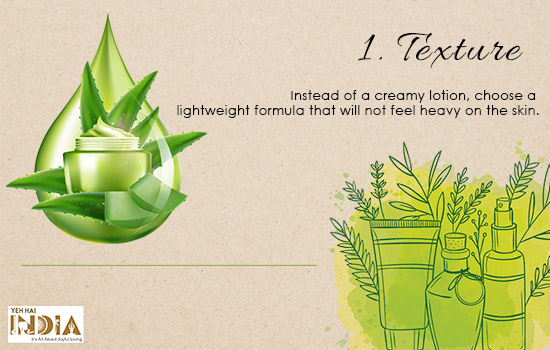 Instead of a creamy lotion, choose a lightweight formula that will not feel heavy on the skin. For summers, a gel-based texture is recommended because it is weightless and does not make the skin greasy.
Furthermore, because the gel texture is water-based, it is less likely to bind to the skin's natural oils and thus attracts less dirt than a cream-based moisturiser, lowering the likelihood of breakouts.
2. Ingredients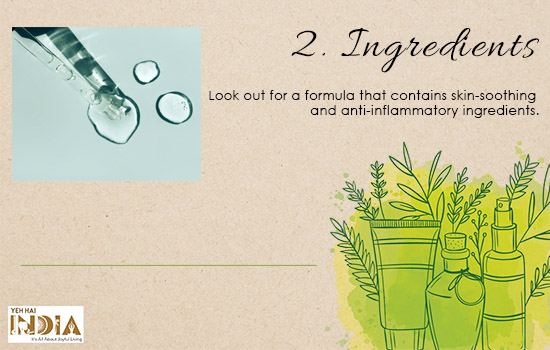 The ingredients are the next thing to consider when selecting a lotion. Look out for a formula that contains skin-soothing and anti-inflammatory ingredients.
One such active ingredient which is getting popular nowadays is Niacinamide. By breaking down excess melanin in the skin, Niacinamide based body lotion helps reduce acne marks, dark spots, and pigmentation.
It also enhances skin texture by reducing the appearance of enlarged pores and evening out skin tone. You can buy niacinamide body lotion online or at a store near you.
3. Formula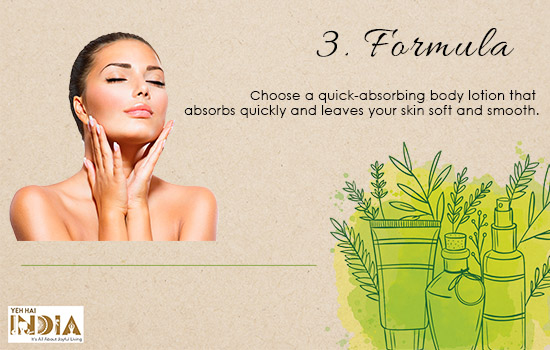 While it may appear so, summer is not the time to skimp on body lotion. In fact, constant exposure to air conditioner can dehydrate the skin by robbing it of essential moisture.
While changing your skincare routine, choose a quick-absorbing body lotion that absorbs quickly and leaves your skin soft and smooth.
4. Fragrance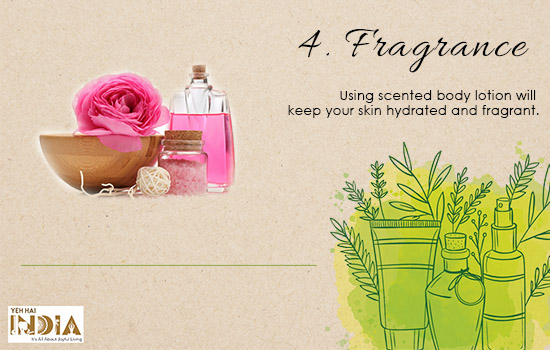 Showering twice a day and using deodorant are two essential habits. Here's a third habit that will help you feel good for a long time.
Using scented body lotion will keep your skin hydrated and fragrant. Unlike perfumes, which can be overpowering, body lotions absorb into the skin and make it smell more natural and fresh.
5. Check Instructions and Labels
If you're a health-conscious person, you're probably used to reading labels every time you go grocery shopping. Make sure your skincare products meet the highest standards if you want the best for your skin.
Even though it's difficult to read all the labels in your cart, a quick check can save you a lot.
Make sure to buy dermatologically tested products because the skin can become easily irritated during the summer, and using a dermatologist-approved formula will help you avoid unpleasant surprises.
Furthermore, products bearing these labels are suitable for all skin types.
Also Read: Top Organic Beauty (Cosmetic ) Brands in India Offering Best Organic Skin Care Products
Over to You
Choosing a body lotion that is suitable for your skin type is a difficult task. It makes a difference to understand your skin.
When combined with the right ingredients, it will result in healthy skin. If you are unsure about which body lotion is best for your skin, you should consult a dermatologist.