Hemp has incredible hair nurturing properties that make it a perfect fix for all kinds of hair issues ranging from hair thinning, splitting to frizziness and breakage.
The hemp-based industry is a fastly growing industry in India with many domestic brands including hemp extracts in healthcare, skincare and hair care products and also in natural medicines.
The beneficial effects of hemp cannot be exaggerated. The plant is a variant of the Cannabis sativa plant, but only has very low quantities of CBD the psychoactive substance present in marijuana.
Hemp is a versatile product that has many industrial uses as a renewable substance and is used in the manufacture of ropes, clothes and other insulation and construction materials.
Hemp is a rich source of many essential ingredients such as fatty acids, antioxidants, vitamins, etc. It has excellent anti-inflammatory, anti-ageing and anti-wrinkle effects on the skin.
It is also a good source of plant-based protein, which is complete with all essential amino acids, vitamins and minerals, such as iron, zinc and magnesium.
Hemp Seed Oil's Benefits For Hair:
Hemp oil is derived from the seeds of the hemp plant and was used for centuries as a skin and hair care product. One of the most popular uses for hemp seed oil is in hair care.
It offers many benefits for hair including hydration, nourishment, strengthening and healing effects. This oil has been used for centuries to treat various ailments, and now it is regaining its lost popularity for its wondrous effects on hair.
1. Moisture Retention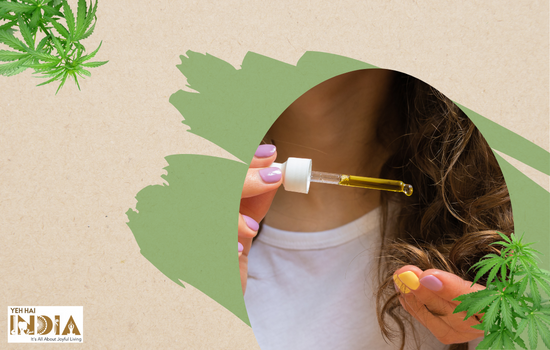 Hemp seed oil is rich in essential fatty acids, including omega-3 and omega-6, which are crucial for maintaining healthy hair. The fatty acids condition and soften the strands and are easily absorbed by the hair, helping to strengthen and moisturize the hair shaft.
Not only does it moisturize the scalp, but it also nourishes the hair follicles, keeping them healthy and long. It also help to protect the hair from damage caused by environmental factors, such as pollution and UV rays.
Recommended Story – Product Review: Imroz' Bhringraj Hair Oil with Hemp Seed Oil And Shikakai
2. Strengthens Hair Naturally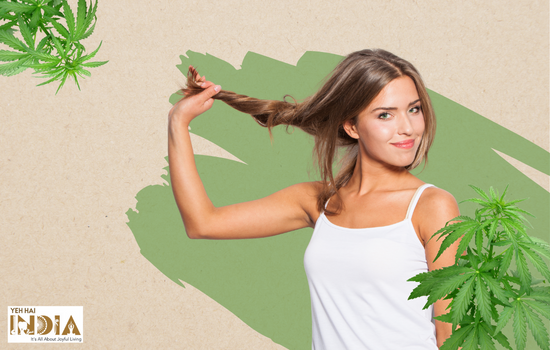 The hemp seed oil contains vitamin E, which helps to protect from external damage, while vitamin A strengthens the hair shaft.
This helps in the growth of stronger, thicker and healthier-looking hair. Hemp seed oil can also help to reduce split ends due to the omega 3 and omega 6 fatty acids that reduce dryness and hair breakage.
3. Sealing Action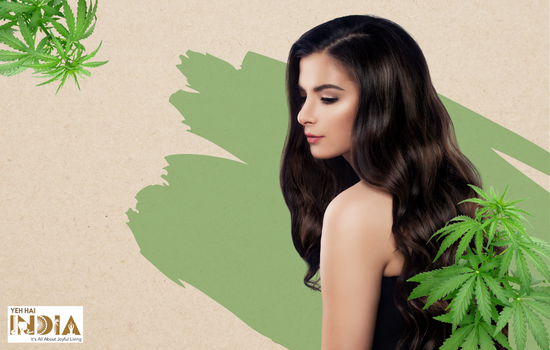 Similar to coconut oil, hemp seed oil also forms a sealing layer on the scalp. It helps retain moisture for a longer time and at the same time prevents dirt and dust from clogging the hair follicle.
This can lead to a healthier and shinier-looking head of hair.
4. Anti-Dandruff Effect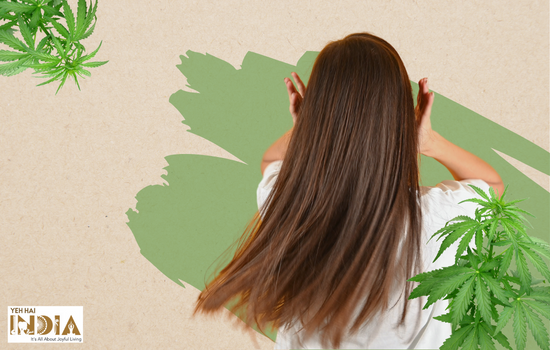 Another benefit of using hemp seed oil is its ability to reduce dandruff. It is rich in zinc and has natural anti-fungal and anti-inflammatory properties. This helps to treat the flaking and irritation of the scalp which leads to dandruff.
The anti-inflammatory and cooling effects of hemp oil are highly beneficial for those with scalp conditions such as psoriasis and eczema.
These conditions can cause redness and irritation on the scalp, which can lead to hair loss and damage. Hemp seed oil can help to soothe the scalp and reduce inflammation, promoting healthy hair growth.
5. Scalp Detoxification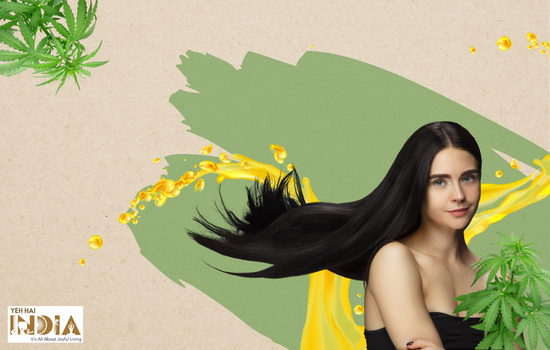 Hemp seed oil is also an excellent detoxifier and can help to remove dead cells and impurities from the hair, which can help to reduce dandruff.
6. Heat Protection & Styling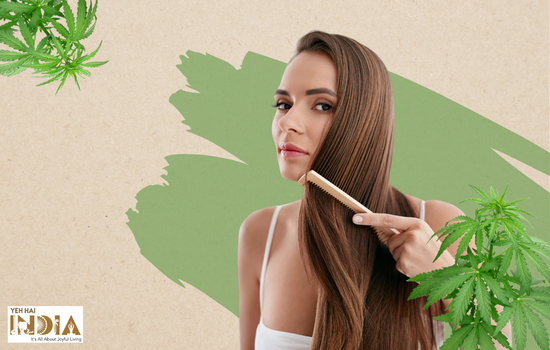 Hemp seed oil can help to protect hair from the drying and damaging effects of styling products. This oil forms a protective barrier on the hair strands, helping to lock in moisture and preventing the strands from becoming brittle. This can help hair appear shiny and control frizziness.
Hemp seed oil can also be used to style hair as it tames frizz and flyaways. It can be used to define curls and waves. It can also be used as a styling product for those with straight hair, providing a light hold and natural shine.
7. Hair Nourishment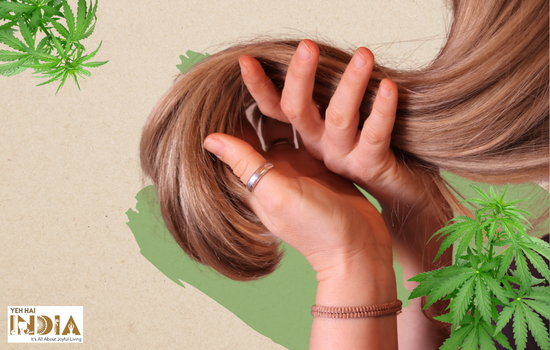 One of the key benefits of hemp seed oil for hair is its ability to nourish the scalp. The fatty acids in the oil help moisturize and hydrate the scalp, while the vitamins and amino acids in the oil get absorbed through the hair follicle.
This leads to the growth of new and strong hair. In a way, it also promotes hair growth by maintaining the overall health of hair.
8. Natural Hair Conditioning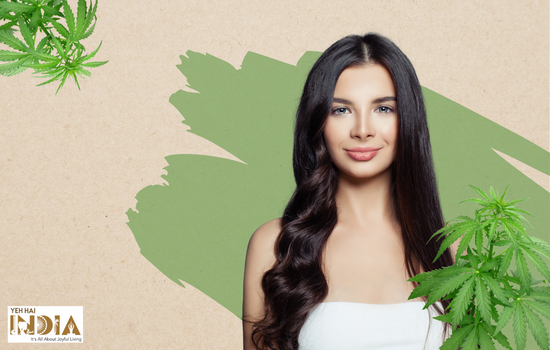 Regular use of hemp seed oil prevents dryness and softens the texture of hair. It helps to prevent dryness and can help the hair look naturally beautiful. Unlike chemical conditioners, this does not compromise the health of the hair while making it look and feel soft. It also provides a natural shine to the hair.
The oil can be used as a leave-in conditioner without leaving any greasy residue like other oils since it is very thin in consistency. This is a great alternative to synthetic hair products that can contain harsh chemicals that can damage the hair over time.
9. Carrier for Essential Oils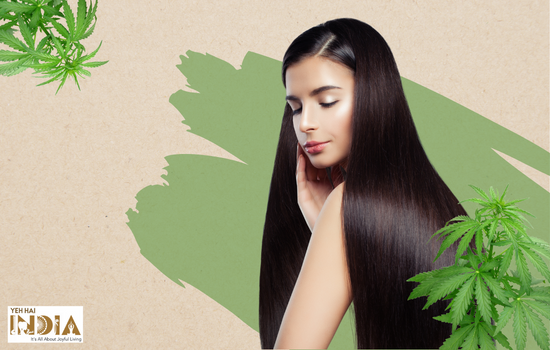 Hemp seed oil can be used as a carrier for other essential oils, such as lavender, rosemary and peppermint.
These oils can also provide beneficial properties for hair, such as giving shine, promoting hair growth and reducing dandruff. Using a blend of hemp seed oil and essential oils can provide a more potent treatment for hair care.
10. Non-Comedogenic Oil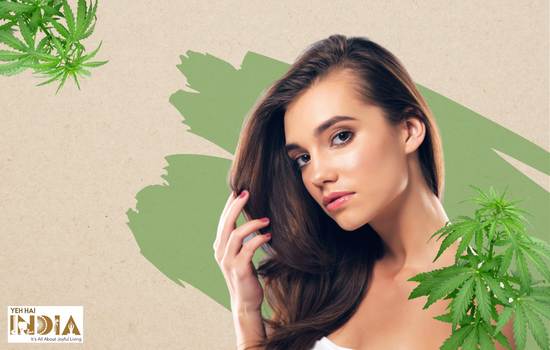 In addition to its benefits for hair, hemp seed oil can also be beneficial for skin health. It is non-comedogenic, meaning it does not clog pores, and it can help to moisturize and nourish the skin.
An important benefit of the hemp seed oil is that using it on hair regularly will not cause acne in people with oily skin. This is why many hair and skin products contain hemp seed oil as one of the ingredients.
To know more about hemp seed oil and its benefits on the skin, read our article: Hemp in Skincare: What Makes Hemp A Promising Skingredient
So in conclusion, hemp seed oil can offer a myriad of benefits for hair. This oil can help to nourish and promote growth, reduce split ends and dandruff, protect from styling product damage, and adds a healthy sheen to strands.
For these reasons, many people are now turning to this natural oil as an effective remedy for their hair.
Popular Hemp-Based Indian Hair Care Products: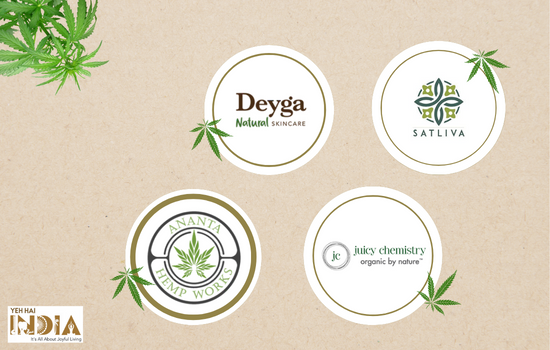 Brands like Ananta Hemp Works, Juicy Chemistry, Satliva, etc offer exclusive and carefully curated products based on hemp. Their hair care products are now some of the best sellers in the market.
We have listed a few of the hemp-based hair products here for you to choose from:
Ananta Hemp Works: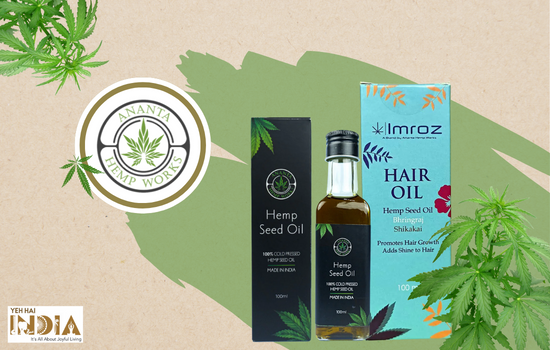 Hemp Seed Oil (Cold-Pressed Oil)
Price: Rs 499
Imroz Bhringraj Hair Oil With Hemp Seed Oil & Shikakai
Price: Rs 345
Satliva: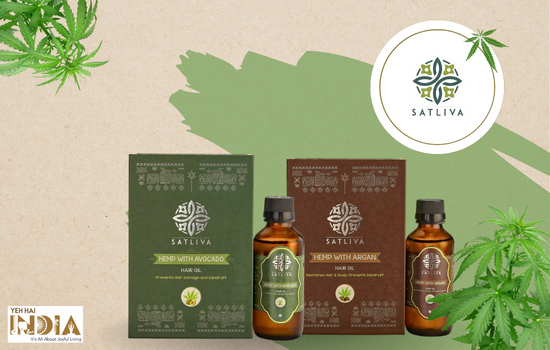 Hemp With Argan Hair Oil – Strengthens The Roots, Helps In Restoring Damaged & Frizzy Hair & Reduces Hair Fall
Price: Rs 1299
Hemp With Avocado Hair Oil – Controls Hair Fall, Helps In Hair Thickening & Treats Dandruff
Price: Rs 1299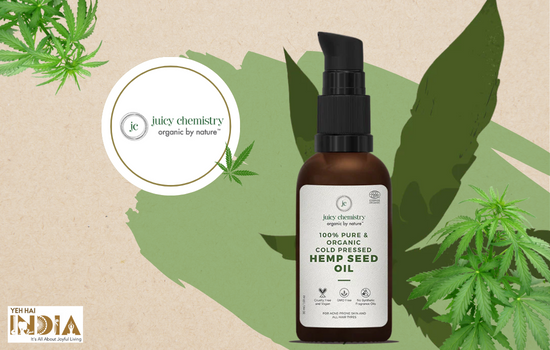 Juicy Chemistry:
Cold Pressed Hemp Seed Carrier Oil
Price: Rs 360
Deyga
Hemp Seed Cold Pressed Oil
Price: Rs 550
Including hemp in your daily hair care routine can work wonders in helping your hair relax and recover from the damage caused by poor nutrition and hair styling procedures.
Also Read – Here's How Ayurveda Explains and Treats Hairfall!