Want your curls to stay manageable,  hydrated and frizz-free without investing a fortune on chemical laden hair detanglers?
In a large segment of products designed for maintaining lustrous curls , there's presence of chemicals which in the longer run are likely to wreak havoc on the health and beauty of your hair. Those blessed with naturally curly hair know how hard it is to care for their hair.
Curly hair loses its body and texture quicker than straight or wavy hair due to repeated brushing and use of silicone based hair detanglers.
Exposure of hair to harsh chemicals contained in texturizing and curl maintenance products often manifests into damaged, splitting and lustre-less hair. Hence, relying on such products is a big no no, especially if you are worried about the health of your hair or are already suffering from hair thinning, split ends and lifeless hair.
Anveya Curls Hair Combo is a remarkable product that ends the struggle and hazards related to exceedingly lengthy and gruesome procedure of grooming curly hair.
This combo pack has a moisturizing shampoo to revive lifeless hair, a conditioner to protect each hair strand from damaging agents and a curls hair mist you can spray on to your curly locks to hydrate and nourish the hair without damaging them. 
These three products together work to replenish damaged hair and restore the original health and volume of your hair.
Anveya Curls' Care Kit Key Ingredients: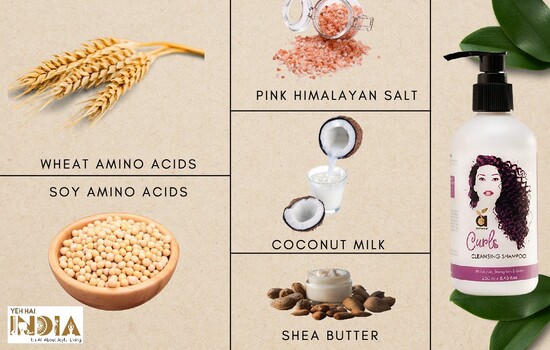 Wheat Amino Acids
Soy Amino Acids
Ginkgo Biloba
Coconut Milk
Arginine Complex
Shea Butter
FermentOil Hair Complex
Pink Himalayan Salt
Hyaluronic Acid
Price: ₹1595/-
Recommended Story – Keep Your Hair Right in Place: 9 Best Chemical-Free Hair Waxes for Men
Claims:
Curls Shampoo gently works on curly hair to remove dirt, oil and impurities and hydrates without damaging the scalp and hair.
Curls Conditioner forms a protective barrier on hair to lock in moisture and nutrients and restores bounce and shine minus the frizziness.
Curls Hair Mist instantly revives the curls with a boost of nutrients and moisture. It ends frizz, gives a defined structure to your curls and tames flyaways.
Our review on Anveya Curls Hair Care Kit:
Anveya Curls Hair Care Kit Touch and Feel: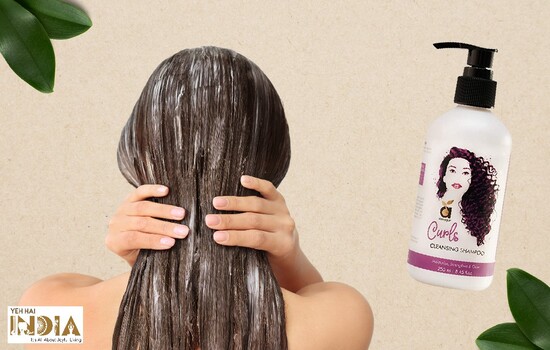 On first glance, this combo pack looked promising enough to care for unmanageable curls. When you take the lid off to squirt out the shampoo the first time to see how it cleanses curls, you get a clear formula with a pleasing scent.
This, however, is quite opposite to what one expects a curls shampoo to be. The consistency is not too thick as is the case with most other moisture boosting shampoos available in stores meant for curly hair.
The good thing is that being lighter in density, it easily reaches the surface of tender curls to cleanse dirt and oily residues built on the hair and scalp. It doesn't lather too much which testifies its ability to keep the moisture on curls intact.
The conditioner seemed a little too creamy and needed repeated massaging to help it spread easily on the length of hair. Still, it is perfect to rescue your curls from drying and loss of texture and build due to changes in weather or surroundings.
Curls hair mist is great for hydrating curls that remain prone to drying. It's a perfect substitute to hair oiling to help revive lifeless hair with a dose of healthful nutrients. The fragrance of this mist, however, felt too intimidating for everyday use.
Our Study Of The Ingredients And Their Impact: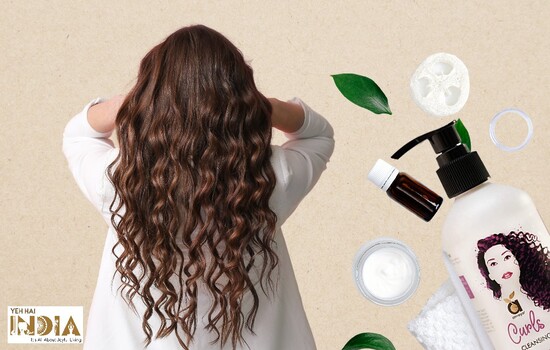 Wheat Amino Acids deliver a rich supply of wheat proteins to dry, lustreless hair to reverse the damage caused by pollutants, styling procedures and synthetic hair products.
Soy Amino Acids impart volume and shine to curls and improve their tensile strength. They fill up the voids on the surface of damaged hair to make for stronger and manageable curls.
Gingko Biloba acts on the scalp to stimulate hair growth and restore hair health.
Coconut Milk softens and nourishes dry, brittle hair and soothes the scalp to intensify the process of hair regeneration.
Fermentoil Hair Complex delivers a burst of nutrients to revive and restore silkiness to your curls through its blend of Argan oil, Camelia seed oil, Almond Oil, Green Tea oil and Sunflower oil.
Shea Butter forms a protective covering on the hair shaft and hair cuticles to retain moisture and structure of your curls.
Pink Himalayan Salt purifies the hair and lifts away grime and dead tissues settled on the scalp to give way to cleaner, shinier looking mane.
Arginine Complex is scientifically proven to better the rate of new hair growth. This ingredient lets your curly mane recover from the destructive styling procedures to regain its lustre and body.
This spectacular combination of hair nurturing components impeccably addresses the nourishment needs of curly hair. Having these three products in your hair care arsenal eases the struggle of owning curly mane and lets you concentrate on other things without having to spend hours on detangling and styling.
With repeated use, you get softer, bouncier, lighter and easy-to-manage curls sans the dampness most curl maintenance products tend to leave on your hair.
The shampoo is good enough to cleanse away grime and dead tissues. You might need more than the recommended coin sized quantity to ensure your hair and scalp are cleansed properly.
The conditioner feels a little heavier but is able to produce the right level of protection and lustre on your curls when applied correctly all over the length of your hair.
The mist works well to restore body and shine to hair prone to drying and makes it easier to comb/ brush your hair minus the risk of moisture evaporation that is likely to happen whenever you comb or detangle your hair. It's strong fragrance is a little disappointing as the scent lingers on for a couple of hours which might repulse you to give the mist a try the second time you feel like styling your hair.
Regardless of the aroma and texture, employing Anveya Curls Hair Care Combo kit in your hair care regimen is a must to let your curls relax, recuperate and stay hydrated for longer time periods
Recommended Story – 12 Benefits Of Brahmi For Skin, Hair And Overall Health
Hair Type and Gender: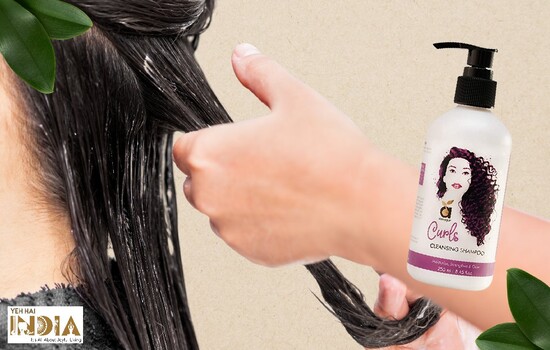 This product is formulated to be used on curly hair for prolonged hydration and ease of styling for both men, women and children.
Anveya Curls Hair Care Packaging:
This Curls' Care combo is conveniently packed in spill-proof bottles to allow easier application. The Shampoo and Conditioner are packaged in 250 ml pump dispensing bottles while the Mist comes in a 100 ml spray can.
The shampoo pump dispenser might feel inappropriate to those with longer hair as liberal usage is required to effectively cleanse longer mane. If this is the case, you can unscrew the dispenser and pour the shampoo directly for dextrous application.
Nevertheless, the packaging is ideal to let you store these products sans any kind of hassles.
Price:
The price for this Curls' Combo Pack is ₹1595/, a great deal in comparison to other variants in the market.
It's a non- toxic, chemical-free and natural formula that guarantees to protect and nurture curly mane for long lasting hydration.
Where To Buy Anveya Curls Hair Care :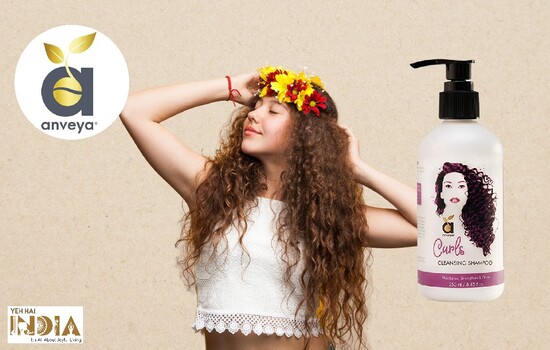 Click on this link:
to find best deals on this wonderful hair care combo or visit Amazon, Snapdeal or Flipkart to place an order right away.
Pros and Cons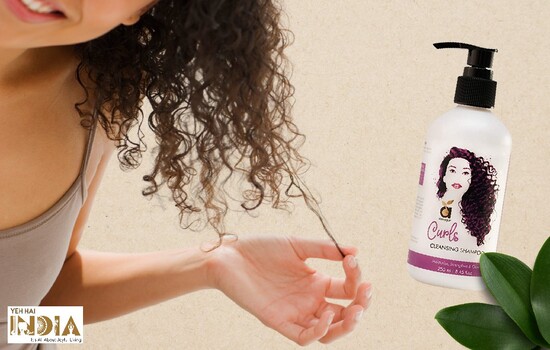 Pros:
100% Organic
Shields Curls From Damaging Agents
Ensures prolonged hydration
Seals in moisture
Maintains the structure of curls
Revives Damaged Hair
Restores Volume and thickness
Adds Lustre
Promotes Hair Growth
Deep Cleanses Scalp
Tames Frizz
Leaves hair bouncy
Chemical Free
Paraben Free
Mineral Oil Free
Sulphate Free
Silicon free
Cons:
Thin Consistency (Shampoo)
Heavy texture ( Conditioner)
Strong Fragrance (Mist)
Requires repeat application (Shampoo)
How To Use Anveya Curls Hair Care :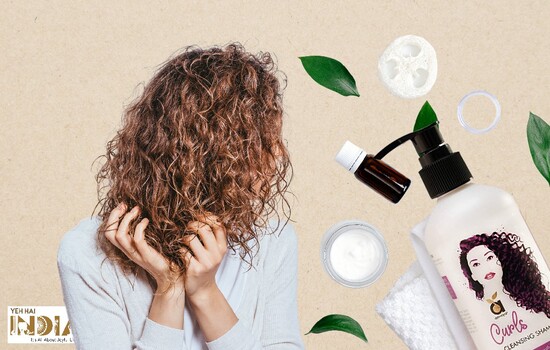 Curls Shampoo:
Comb out the tangles and wet your hair with warm water. Work the shampoo onto the scalp with your fingertips and then proceed towards the length and ends of hair to lather up. Let the dirt and residues dissolve and rinse.
Curls Conditioner:
Apply the conditioner sparingly on the length and ends of freshly shampooed hair (away from the scalp) and massage it to let your hair absorb the nutrients. Leave it on for 2-3 minutes and wash off.
Curls Hair Mist:
Wet your hair and spray on the mist over the lengths and ends. Comb out the tangles with a wide toothed comb and style as usual.
Final Verdict!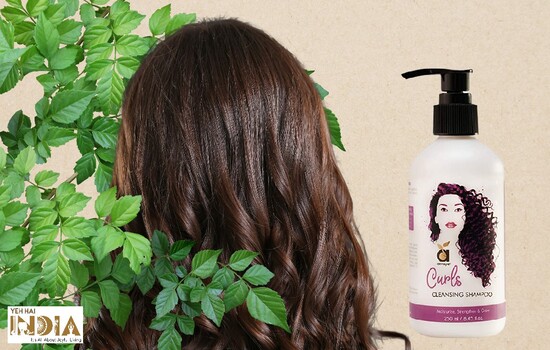 Anveya Curls Hair Care Combo is an incredible product to keep your curls in place.
Formulated with select ingredients scientifically proven to reverse the damage meted out on curly hair due to weather changes, heat styling and use of chemical hair products, this product works to infuse vitality and vigour to your curls.
Wheat and Soy Amino Acids instantly deliver a rich dose of proteins to your brittle hair and let your curls recover from damage and frizz that ruin their texture and appearance. Coconut milk and Gingko Biloba help your curls stay soft and nourished and minimize tangles to keep your hair shiny and bouncy.
The nourishing oils help maintain hair health and boost the circulation of blood on the scalp to grow new hair and repair damaged hair.
Anveya hair care kit is here to rescue your curls from the damaging factors that are likely to have debilitating effects on your curls in future.
Replace your shampoo, conditioner and silicone based hair smootheners with Anveya Curls Care combo and flaunt the diva in you with damage proof, luminous curls!
Also Read – Best Ayurvedic Hair Oils For Voluminous Hair