India is well-known for its rich culture and heritage where art plays a very vital role. India's virtuosity of performing arts is one amongst the wizardry heritage which takes forward and expresses the ethnicity of India in the best way possible.
Folk music is one such eminent performing art of India which is a must-catch for people who love the combination of culture and music.
Folk music has always been close to people's hearts across India. The diversity of Indian culture has contributed to the art of Folk music in abundance, making it what it is today. Folk music has stood to be a true reflection of Indian heritage and a representation of the way people have led their lives.
Each Indian state has its own story to tell and its own folk tradition to be set forth.
Folk music is played, sung or performed during various traditional and cultural events. In fact, it can be said that tradition & culture in itself is the mother of folk music in India.
Recommended Story – Hindustani Gharanas in Music
From the exotic melodies and instruments to the simple lyrics and elegant composition, everything about folk music can make you step into the world of fun and frolic.
Here is a curated list of ten of the finest folk music from around the country to add to your knowledge and experience:
1. Bihugeet- Assam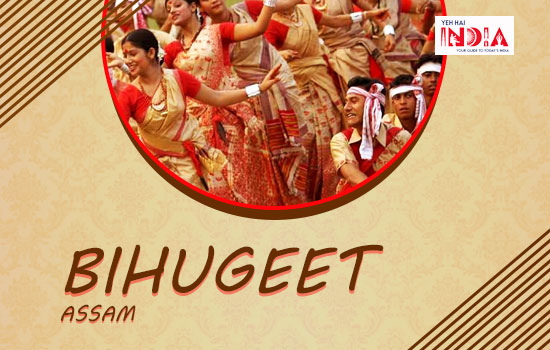 Bihugeet is one of the most famous and loved folk music in India. Performed thrice a year during the Bihu festival, the Bihugeet is melodious music with simple lyrics describing the daily life activities of the Assamese.
The dance is performed by young girls and boys dressed in traditional attire as they sway together, expressing their joyous background. The themes of Bihugeet are often nature, love, social messages, future aspirations, etc.
Check out this amazing Bihu dress under Rs. 700!
2. Baul- Bengal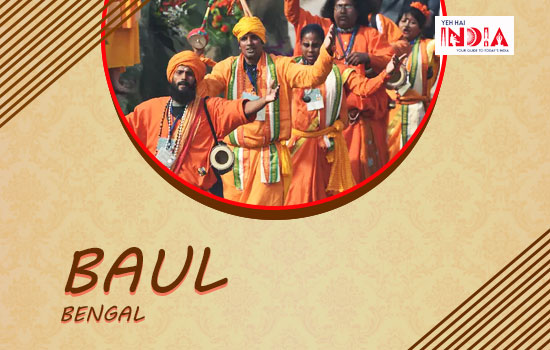 The Baul folk of Bengal is all about the philosophies of life. A set of musicians who travelled across the country in search of the eternal truth of life came to be known as the Bauls. They used to sing songs with lyrics full of philosophical metaphors.
Ektara, Dotara and Khamak are some of the major instruments used while performing the folk music of Baul. 
3. Lavani- Maharashtra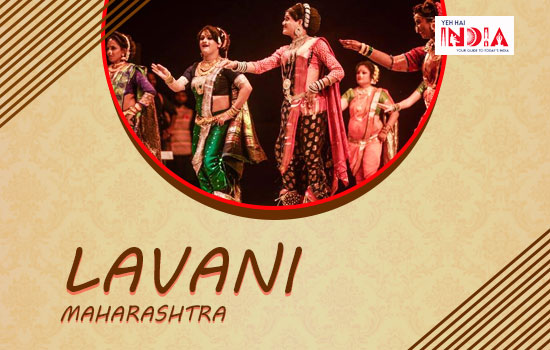 The folk music of Lavani is performed by women and revolves around the information related to society and politics. Multiple classic elements along with the beats of Dholki makes this folk of Maharashtra both interesting as well as playful.
Lavani can be classified into various themes like erotic, sensual, societal, political, etc. It has also gained importance in the pop music culture of India over time.
Check out this cute green Lavani costume!
4. Pandavani- Orissa, Madhya Pradesh, Chattisgarh, Andhra Pradesh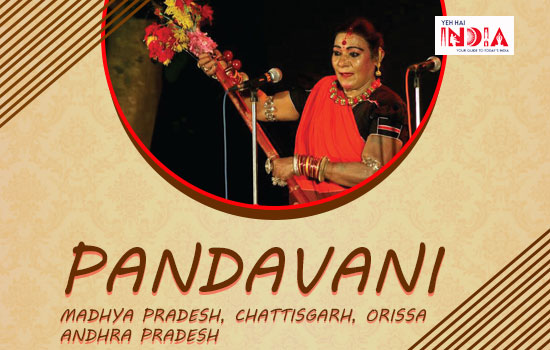 When talking about Indian heritage, the history of India and its folk stories are something which our culture will always inhabit in its genes.
Pandavani is that folk music of India which narrates the characters and stories of Mahabharata through its lyrics. Tambura is a primarily used instrument while performing Pandavani and also helps while describing the characters. Other instruments also include Harmonium, Tabla, Dholak and Manjira.
Check out this Tabla Set Steel Bayan Shisham Wood!
5. Bhavgeet- Karnataka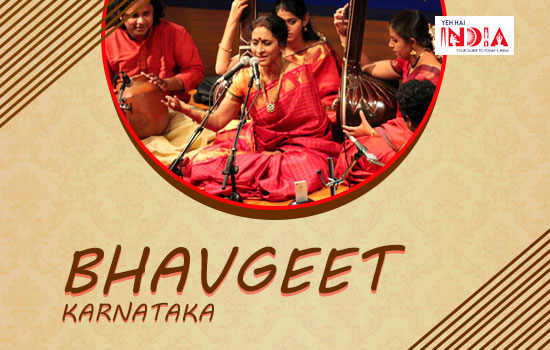 One of the most important folk music of Karnataka, Bhavgeet is the music of expressions.
Singer's expressions are what matters the most as this music is all about expressing various themes like philosophy, love and nature. This ancient musical form of folk music is revived by the poems written by famous Kannada writers and poets.
Order Kannada Poetry Book Manku Thimmana kagga by D.V.G.
Recommended Story – Music Festivals in India
6. Nattupura Pattu- Tamil Nadu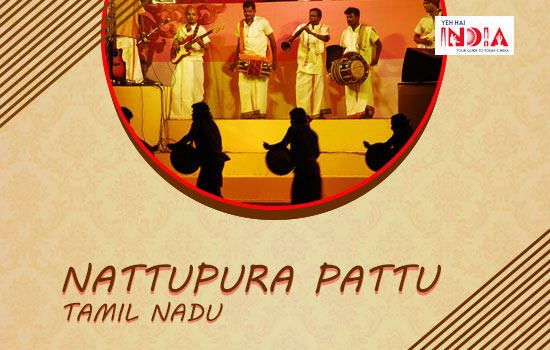 Even though the state gives importance to Carnatic music above all, the ancient folk of Nattupura Pattu has stayed strong and is still very famous in Tamil Nadu. Like a lot of other forms of folk music, this form is also based on the theme of farming and harvesting.
Often accompanied by traditional dance performances, Naatupura Paatu uses Shehnai and drums as the prime instruments.
Check out this Classical Shehnai at just Rs. 750!
7. Zeliang- Nagaland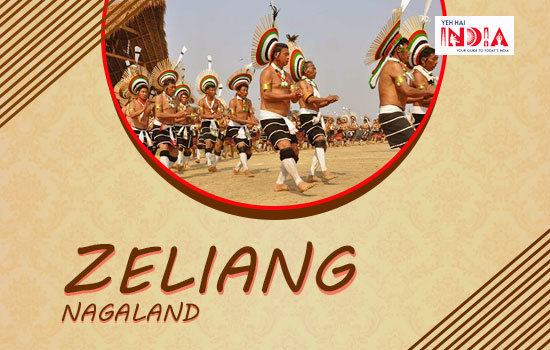 A very beautiful and vibrant form of folk, Zeliang of Nagaland is a primitive style of music performed primarily by the Zeliang tribe. The songs talk about the history of Nagaland and have a composition you'll instinctively relate to.
The lyrics of these songs revolve around the themes like romance, ancestral stories and harvest season. The performance of Zeliang is done in groups with people dressed up in their red and black coloured traditional attire.
Check out this gorgeous traditional Naga jewellery set!
8. Maand- Rajasthan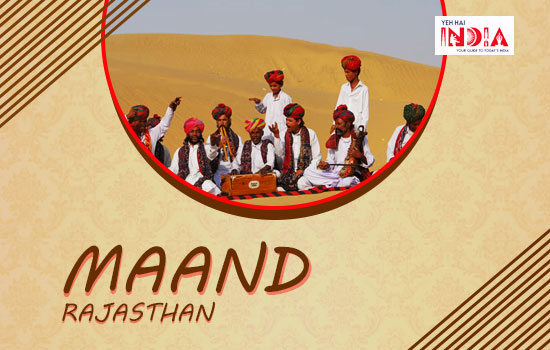 Regarded as both classical and folk music of Rajasthan, Maand is an absolute blessing for somebody who loves art.
This popular folk music sounds a lot like 'Ghazals' or  'Thumri' but is quite different. The soulful music of Maand is played on Sarangee and other percussion instruments. The lyrics of this enriched style of folk talk about the life of people in Rajasthan and is regarded as very heart-warming.
Buy APS BIZ Harmonium with 39 Keys and 7 Stoppers.
9. Kajari- Uttar Pradesh, Bihar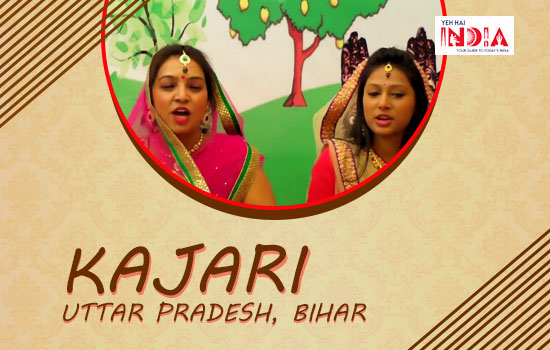 Another fine form of folk music is Kajari, which is believed to have originated in Mirzapur. The music is performed and sung by women in their longing days when their husbands have been away for long.
Kajari folk is known to be melancholic and the instruments which perfectly complement the art are Sitar, Veena, Bansuri, Santoor and Sarod.
Buy traditional bansuri at Rs. 399.
10. Baryi- Arunachal Pradesh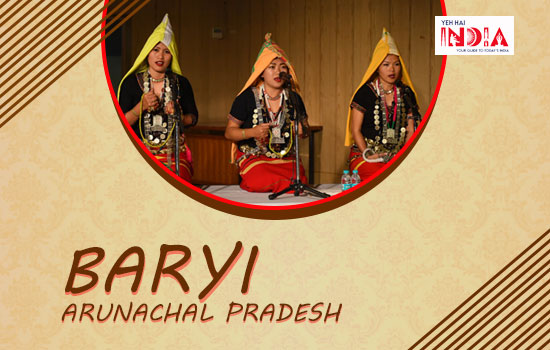 Last but not the least, Baryi folk of Arunachal Pradesh is yet another finest form of expressive folk music of India.
The music represents the history, mythology and religious lore of the state. The long song of Baryi is an important feature of every social or religious event, celebration or occasion. The glories and the stories of the past are perfectly presented through the lyrics and often evokes a nostalgic feeling amongst people.
If you have any folk music treasures hidden in your state, let us know about it in the comments below!
Also Read – Classification of Classical Indian Musical Instruments