From the spectacular AR Rahman to the incredibly talented Pandit Ravi Shankar, there is no dearth of musical geniuses in India. Read on to find out about some of the most talented musicians who made India proud by winning the Grammy.
The Grammy awards are one of the most prestigious awards in the music industry. Only the most unique and original artists are given this global award. India is home to some of the greatest musicians in the world and no wonder many of them have taken Indian music to the global platform.
There are many genres of music that are popular in India and several traditional instruments have managed to enrapture the heart of the Western world. Many famous artists are known for mixing up various genres to create astonishingly splendid melody. So, let's take a look at some of the amazing Indian musicians who won the Grammy awards.
Recommended Story – Classification of Classical Indian Musical Instruments
1. Pandit Ravi Shankar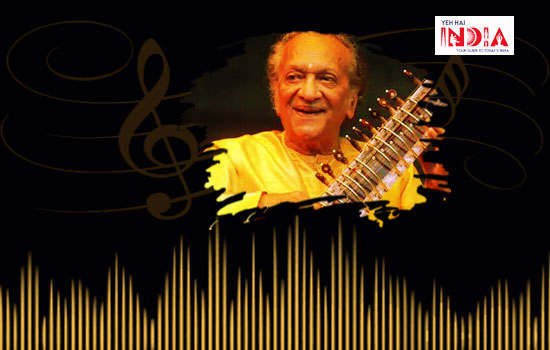 Pandit Ravi Shankar is one of the most well known faces in Indian classical music, not only in India but also abroad. He has won four Grammy awards including a prestigious Lifetime Achievement Award.
The first award was given for his excellent performance at Monterey Film Festival in 1967. He won the award in the category of "Best Chamber Music Performance". In 1971, he conquered the hearts of the critics by the album of a charity concert called "Concert for Bangladesh", which got him his second Grammy. In the year 2000, his album "Full circle: Carnegie Hall", got him his third Grammy. The Lifetime Achievement Award was given posthumously.
He is considered to be the best sitar player in the world. He performed for several international concerts that introduced the Indian classical music to the Western world and influenced many Western musicians to include Indian classical music in their compositions. He is a legend who has inspired many through his lifetime commitment to music.
2. AR Rahman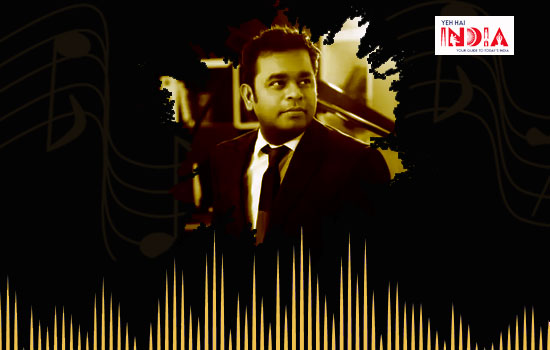 AR Rahman is one of the modern music legends in India. He composes music mostly for Hindi and Tamil movies. He is trained in different countries of music including Western, Hindustani classical and Carnatic music. His compositions are often a very unique amalgamation of different types of classical and modern genres of music. He has won several awards in India for his contribution to the modern music industry, including the Padma Bhushan. In 2006, Stanford University e honoured him for his contribution to global music.
His biggest achievement came when he composed the music for the oscar-winning film, Slumdog Millionaire, in 2010. He received two awards for the album, one in the category, "Best compilation soundtrack album" and another in the category of "Best song written for motion picture". His song Jai Ho became an international hit and a youth anthem. He is one of the most sought-after composers in Bollywood.
3. Vishwa Mohan Bhatt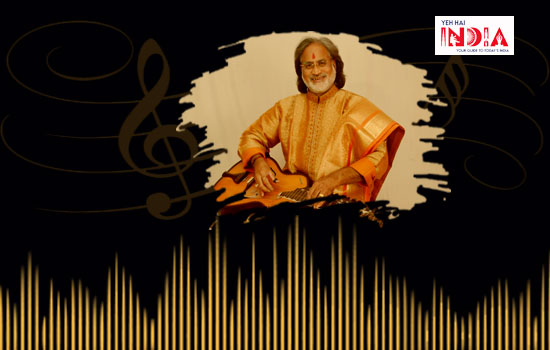 Vishwa Mohan Bhatt is known for his expertise in playing Mohan Veena also known as slide guitar. He is widely known for playing Hindustani classical music.
Throughout his career he had collaborated with several Western artists and incorporated Indian classical music with the western style which is a popular trend in the modern music industry.
He was awarded the Grammy in 1993, for his album "A Meeting By The River" with Ry Cooder, in the category "Best World Music Album".
He lives a humble life with his family in Rajasthan. He was given the Sangeet Natak Akademi Award in 1998. The Government of India also honoured his contributions to the Indian music by awarding him the Padma Shri in 2002 and the Padma Bhushan in 2017.
Recommended Story – # Top 11 Famous Indian Musical Instruments Names with Pictures
4. Shridhar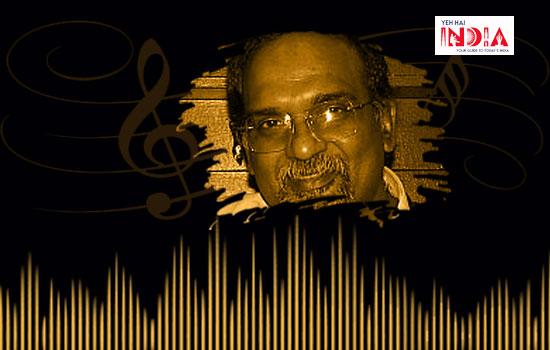 The journey of H. Shridhar is a unique one because he did not pursue music from the beginning like the other musicians and instead was a mathematics student. But due to his keen interest in music he became a sound engineer and worked with the legendary composer, AR Rahman during his career.
He was awarded the Grammy for "Best Compilation Soundtrack Album for a Motion Picture" along with AR Rahman for their music in the film, Slumdog Millionaire. He had worked in over 200 films in his lifetime and engineered all the songs in the albums brilliantly.
He also worked for many international artists like Ravi Shankar Zakir Hussain, L. Shankar and John McLaughlin. He even worked for some of the legendary bands like The Beatles.
5. Zakir Hussain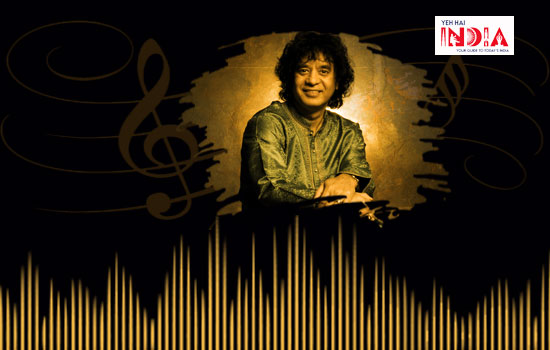 Zakir Hussain is famous all over the country for his excellent mastery in playing the tabla which is one of the most famous and important instruments in different forms of classical music. He is skilled in genres like Hindustani classical music, jazz, fusion and other contemporary music. His talent was first awarded by the Indian government by awarding him the Padma Bhushan award, in 2002.
He worked on an album named "Planet Drum" along with Mickey Hart and in 1992, it won the heart of the critics which led it to win the first ever Grammy for "Best World Music Album".
In 2009, he was awarded the Grammy again for his music album "Global Drum Project" in the category of "Contemporary World Music Album". He worked with Mickey Hart, Sikiru Adepoju and Giovanni Hidalgo for this project. He became world famous and conducted several musical concerts around the world.
6. Vikku Vinayak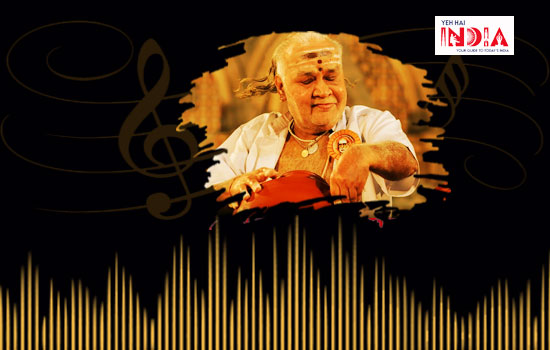 He is one of the hidden gems in India with the unique talent of playing Ghatam, that is an earthen pot. Generating pleasing sound waves from an earthen pot is a difficult art which this man has mastered by years of practice and dedication. He belongs to South India and is trained in Carnatic music. He is often referred to as the God of Ghatam and is credited for popularizing this instrument.
He won the Grammy award in 1991 for his work in the Planet Drums team with Mickey Hart. She is the first South Indian to win the Grammy award. His contribution to music was recognised by the government of India in 2002 uh huh who awarded him the Padma Shri. He got the Sangeet Natak Akademi Fellowship in 2012 and I want the Padma Bhushan in 2014
Also Read – Top 10 Indian Classical Musicians of all Times