Minature is a brand which combines the goodness of herbs with the power of science. Their products are crafted with the finest herbal ingredients to provide you with safe and effective beauty and health care.
Minature's product line includes Aloe Vera Gel, ArthVeda capsules, Shilajit Resin, Barley Grass Tablets, and Bhringraj Powder, all made with organic and natural ingredients. The brand emphasizes its commitment to quality, hygiene, and customer satisfaction, with a focus on traditional Indian herbal remedies.
Marudhar Impex is a company that started by specializing in the supply of herbs, extracts, and oils from India. With a team of over 100 people and a global presence in 180+ countries, they are committed to connecting people with nature.
The company places a strong emphasis on cleanliness and adheres strictly to ISO and GMP standards to maintain a hygienic manufacturing environment. Their facility, spanning 18000 sq units, is one of the largest private labelling and manufacturing companies in India.
Marudhar Impex dedicates itself to using only organic and natural ingredients, free from pesticides, herbicides, and industrial chemicals in all its products. They have received top-notch certifications that reinforce their commitment to quality.
The Beginning of MINATURE
In 2017, Mr Sunil Jain started Marudhar Impex, a brand selling natural and organic products for health and beauty. He noticed that people all over the world were interested in buying Indian organic items. So he started selling his products on Amazon US and expanded to Canada, the UK, Australia, and Singapore. 
But he realized that he wanted to connect more with customers in his home country. That's why Minature was created. MI stands for Marudhar Impex and Nature is for Natural. He wanted to offer Indian customers the feeling of home through his natural and organic products.
Now, Mr Sunil Jain is working on growing his product line for the Indian Market. His story shows how finding opportunities and catering to customer demand can lead to a successful business.
The Products of MINATURE
Minature's products are a treasure trove of delightful herbal beauty and nutraceutical products. From skincare and haircare to dietary supplements, they have it all. The secret ingredient behind their success is the finest natural ingredients used in each product.
The company has two main types of products: 
1. Herbal Beauty for hair and skin care, with powders and other products like aloe vera gel and shilajit resins.
2. Herbal Nutraceuticals for overall health care, with tablets and capsules made with natural ingredients like Brahmi, Fenugreek, Haritaki, Turmeric, and black pepper powder.
The Herbal Beauty items provide natural solutions for all your beauty needs, with ingredients like Fenugreek powder for hair and orange peel powder for skin.
The Herbal Nutraceutical products promote overall health and well-being, with natural ingredients like Haritaki tablets for digestion and Turmeric black pepper powder for joint pain.
Both product lines are designed to improve your health and beauty in a natural way.
The Best of MINATURE
Some of its best products are as follows:
1. MINATURE Aloe Vera Gel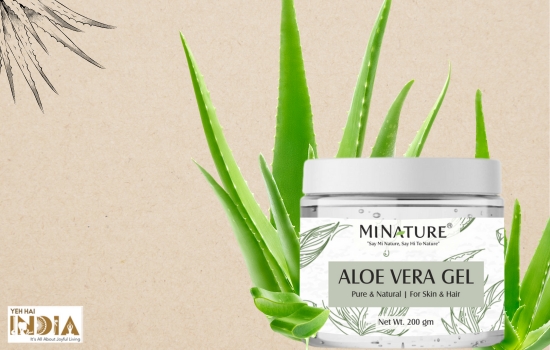 Get healthy and refreshed skin with Minature's natural aloe vera gel. Its antioxidants fight pollution and nourish your skin, while its antibacterial properties protect it against acne, rashes, burns and blackheads.
Experience deeply hydrated and protected skin with a gentle application that restores your natural glow.
Recommended Story – Up your skincare game with these organic products!
2. MINATURE ArthVeda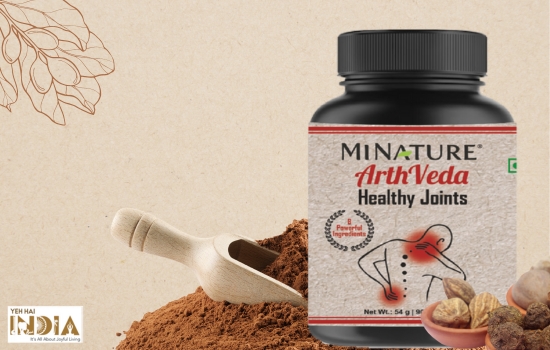 Experience the ancient wisdom of Ayurveda with ArthVeda – a natural capsule that provides relief from bone and joint pain.
Its powerful blend of 8 ingredients supports joint strength, improves bone and joint health, reduces muscle pain, and even helps in reducing inflammation. Say goodbye to discomfort and move comfortably with ArthVeda.
3. MINATURE Shilajit Resin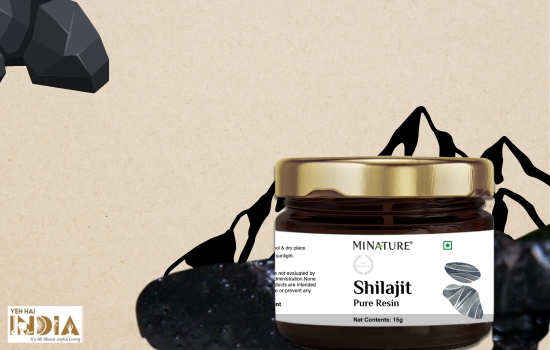 Shilajit Resin has powerful nutrients and minerals that can restore your health. It contains Fulvic acid, Humins, and Humic Acids that fight bacteria and viruses. This natural resin can help you keep up with your dynamic lifestyle by boosting your stamina and endurance.
Plus, it promotes healthy ageing and can relieve joint pain. Minature Shilajit Pure Resin is the perfect way to adapt and thrive in today's fast-paced world.
4. MINATURE Barley Grass Tablets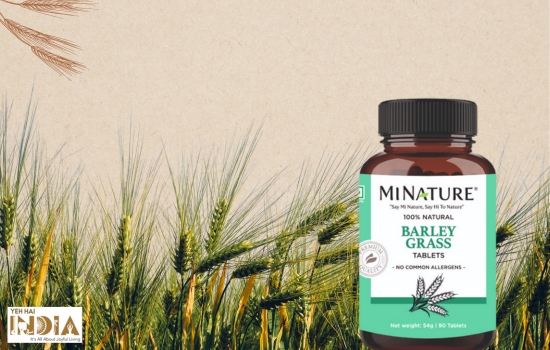 Barley Grass is full of with antioxidants, vitamins B12 and C, calcium, and iron. It can aid in weight loss, improve digestion, and keep your immune system healthy.
5. MINATURE Bhringraj Powder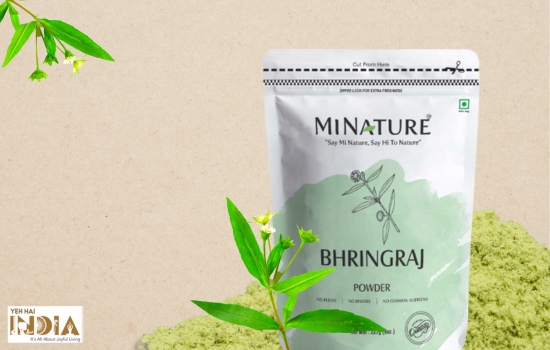 Bhringraj is a miraculous herb that promotes healthy hair growth and helps maintain natural hair color while preventing premature greying.
Its powder deeply nourishes hair, fights dandruff, and gives strength and shine to dull hair. Give your hair the nourishment it deserves with Bhringraj powder.
Why should you choose Minature Herbals?
Minature stands out because they are all-natural, organic, and cruelty-free. They involve only the best practices and do not contain any harmful chemicals found in traditional beauty products. 
Not only do Minature products help enhance your beauty, but they also boost your immune system without any harsh drugs.
Their health supplements include jadi-booties, which are traditional Indian herbs, and put a modern twist on an ancient tradition.
Also Read – Top Organic Beauty (Cosmetic ) Brands in India Offering Best Organic Skin Care Products