How Sibling Founders Behind Ayurvedic Wellness Brand MBDH Wellness are turning their 60 years of legacy for Success
MBDH Wellness has been backed by a legacy that has been in the market for over 60 years now. It started as a small pharmacy in the year 1960, but aims to grow into one of India's largest Ayurvedic brand. The company is successfully managing to build its brand on the back of its founder's vision to create a global business model out of Ayurveda.
We aim to become India's 1st Ayurvedic brand that is backed by clinical trials, Artificial Intelligence and formulations that our fit for modern India backed by 60 years of legacy.

Mansi Biyani- Co-Founder
The company's main objective is to bring together the traditional wisdom of Ayurveda with modern science to provide better health care solutions with a core focus on providing products which are both natural and effective at the same time.
The brand has launched many products under various categories such as
Eye care,
Brain booster,
Immunity etc.
All these products are manufactured using high quality ingredients and have been tested by our expert panel before being released in the market.
The Biyani family whose expertise spans nearly 60 years in the Pharma industry, the formulations and knowledge has been passed from generations to generations within the family and have strived to protect the Ayurvedic heritage.
The Glorious Heritage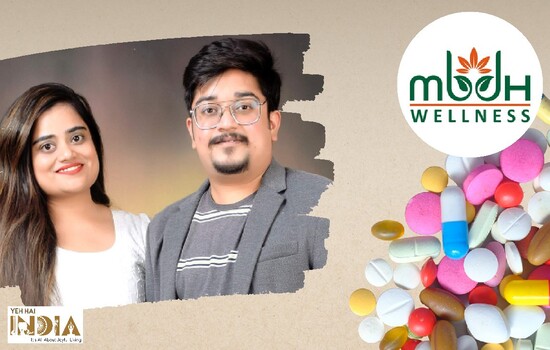 The first venture was founded by Shri Bhagwan Biyani in 1960. Later, his son Dinesh Biyani joined him with his team of professionals who have been working for more than 35 years in this industry and have contributed immensely towards its growth over the past decades.
As years passed by, the knowledge was later shared with his children Mansi Biyani and Gaurav Biyani who led the foundation of MBDH Wellness, perfecting unique blends through careful experience and expertise.
The growing success of MBDH Wellness has been possible due to its team of experienced doctors and staff members who have been working with us for over a decade now. We are proud to have them onboard our team as they are highly motivated towards their work and help us deliver quality service to our customers.

Mansi
The Founder's Story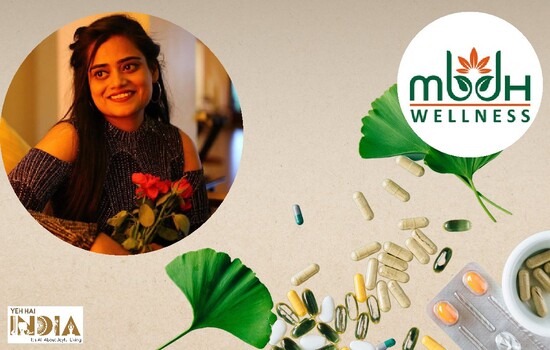 Mansi Biyani, presently the Co- founder and CEO of MBDH Wellness lived in the UK for the past few years and during this time, she came across many Ayurveda based supplements being sold in the markets.
She recalls, these are marketed as plant based solutions for immunity, joint, heart problems and more. Majority of those supplements are of Indian Origin.
I was amazed to see how popular Ayurveda is in the West and how much scope it has and just then MBDH Wellness was born out of a desire to make Ayurveda popular in India and around the world, so that people can benefit from its holistic approach.
We are a young team of siblings, who came together to start MBDH Wellness.
The idea was to bridge the gap between ancient Indian wisdom and modern science in order to make Ayurveda appealing and accessible to consumers around the globe.
MBDH Wellness offers all natural products that are free from any side effects. We have been working hard for the past one year to develop our product range and we believe it will touch lives of many people across the world!
Recommended Story- 10 Affordable Skincare Brands for a chemical-free skin care routine!
Sourcing and Sales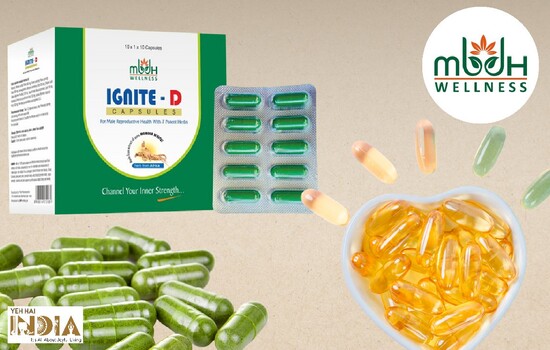 We want to give Indians an experience of the world. Our herbs are sourced from all the continents and we want to serve the best quality and clinically validated herbs to our customers.
For instance, while researching for herbs, we came across some African Herbs and its potency. Researching further, we found that Africa has one of the best herbs for male infertility and formulated our bestseller product 'Ignite -D Capsules'. It is a 100 capsule pack currently. This capsule is made by a team of experts and doctors from around the world who have been working in this field for years.
The product is to be used by men with erection problems. The 1st in India launched is a combination of African & Indian natural and safe herbs that helps with erectile dysfunction and sperm count and other male fertility issues. The product will help millions of Indian men get their sex life back on track and they will feel proud about themselves. We're also be in a position to research, clinically validate and import other herbs from countries around the world and give our customers new solutions, one of the most effective in the world.
The company sells products through its website and also through thirdy party e-commerce platforms like Flipkart, Amazon, Tata1mg among others.
Differentiating from the competition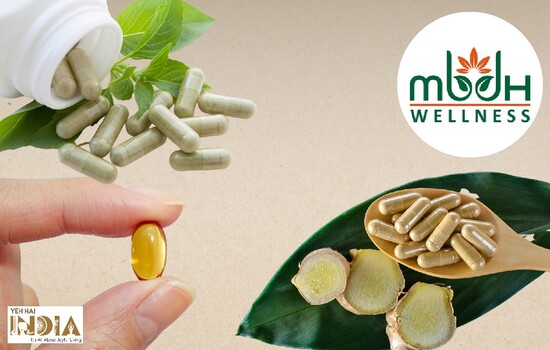 In today's competitive world where everything happens at lightning speed, it is necessary for brands not just to keep up with the pace but also stay ahead of others in terms of quality and service delivery as well. Thus, customer satisfaction should be a top priority for every company because it helps in building long-term relationships with customers which eventually leads to more business opportunities for them in future as well.
The most important thing is to have complete transparency in terms of product quality, delivery time and customer service. Customers need to know that they are buying from an established brand that has been around for a long time, so make sure that you have a good reputation in the market for delivering high quality products on time.
We at MBDH Wellness, a brand of Million Billion Dreams Hub Private Ltd., is one of the first ayurvedic firms to develop a range of products specifically for digital savy Indians. Our goal has always been to provide the best possible products in terms of safety, efficacy and international standards. We're also a company that's been heavily influenced by customer feedback—and its catalogue is proof of that. We offer a range of products for all age groups, from kids' supplements to special ayurvedic products for women & male specifically.
Flagship products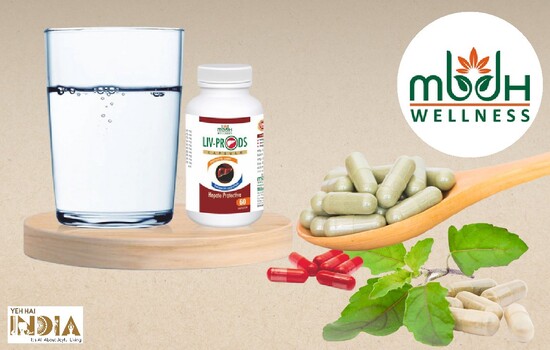 For instance one of our flagship product is India's 1st Ayurvedic Malt for Eyes, as we're all exposed to harmful blue light from digital screens these days, which has been proven to cause macular degeneration, headaches, and sleep disturbances. Our Eye Care Malt is clinically researched and formulated with the goodness of 6 Ayurvedic herbs including Lutein & zeaxanthin to protect you from digital eye strain.
Clinial trials in Ayurveda
Our vision is to become the first D2C brand that is clinically backed with a no nonsence policy. We are currently working with government Ayurveda departments for clinical trials on our range of products and hope to get our clinical trials out soon.
With this, our products will not only be trusted by Ayurvedic practitioners in India but also Allopathic doctors and gain international acceptance.
Our research will also be available on our website for the end users to gain insights about the product and know the science behind them.
Operations and scaling up
Initially we started selling on Flipkart and amazon and also secured sales in the offline market.
We're now securing sales from our website through digital marketing which now accounts to over 70 % of our sales.
The Immunity malt and Ignite D Capsules have been the best selling products so far.
Eye Care malt and Genius Gold Malt are also getting popular sales.
We are also in talks with partners in Uganda and Nepal and plan to launch our brand in international markets soon.
Future prospects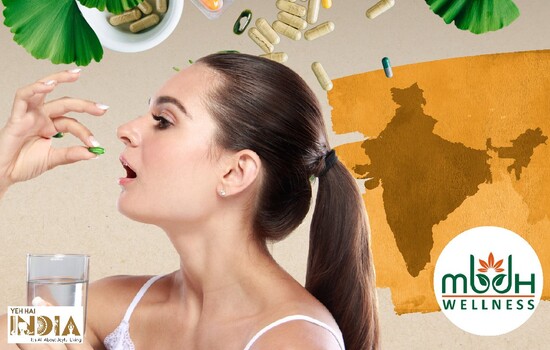 We believe" The future of India is Ayurvedic" and with this vision we want to build keep building our brand and gain new heights.
Our main focus is to cross 100 crore revenue in the next 3 years, capturing domestic markets online and then through modern retail and general trade, followed up with exports in pipeline.
Ayush sector has tremendous growth potential with no restrictions on foreign direct investments – states Ms. Mansi
Also, we want to appoint distributors pan India to directly create sales with the pharmacies.
Also Read – Top Organic Beauty (Cosmetic ) Brands in India Offering Best Organic Skin Care Products