Polki diamonds perfectly reflect your bold yet sophisticated persona with their pure and raw nature that makes them a favoured jewellery option for special occasions.
Polki diamonds are uncut, unfaceted diamonds that date back to the Mughal period in India. These are nothing but the raw form of the diamonds that were used in jewelleries almost 2500 years ago. These diamonds are making a comeback in the Indian fashion industry now.
The processing of Polki diamonds has also undergone a massive shift in the modern era to improve their wearability with different costumes.
In earlier times the stone used to be encrusted in its natural state with minimal polishing, but these days, Polki diamonds are laser cut to ensure each Polki turns out to be proportional and a bit more faceted to make them clearer and brighter than traditional ones.
History Of Polki Diamonds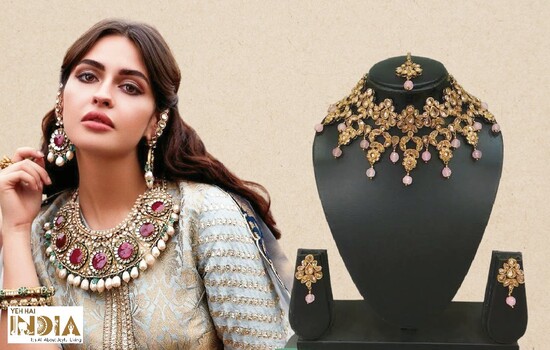 Polki diamonds were first discovered in India dating back to the Mughal era when Kings used them majorly to adorn themselves during ceremonious occasions.
These were found decorating the royal jewels, daggers, swords, and other valuable artefacts that were unearthed from that era in the Indian history.
Rajasthan's Rajputs were amongst the first royals who picked up this practice of using Polki diamonds in their traditional jewelleries from the Mughals.
Even today, it's easy to find more handcrafted Polki jewellery in Rajasthan than in any other part of India.
Recommended Story – 11 Most Stunning And Popular South Indian Wedding Jewelleries
How Do Polki Diamonds Differ From Traditional Diamonds?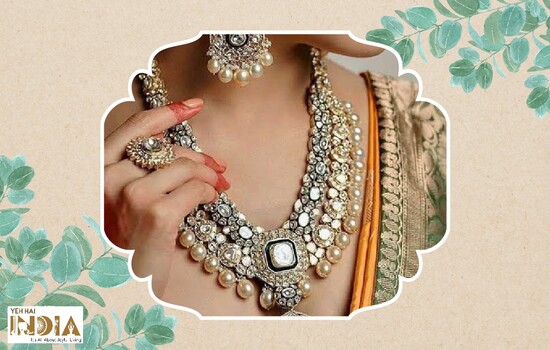 The traditional diamonds we buy are cut precisely to create multiple facets on the diamond that make it sparkle.
Polki diamonds, on the other hand, are not cut as such; instead they are polished mildly to smooth the edges and preserve the natural structure of the stone.
This makes each Polki diamond different from one another and gives it a unique characteristic.
Unlike the traditional diamonds, these stones are not flashy but rather emit a softer glow.
Also, these diamonds are not estimated equally in cost with the cut and polished diamonds.
This is mainly due to the fact that they are basically raw stones and cannot be melted and repurposed or reused. Hence they generate a very low to zero resale value in the market.
How To Choose A Polki Diamond?
Just like buying the regular diamonds, Polki diamonds need to be checked for a few characteristics before purchase to ensure quality.
1. Colour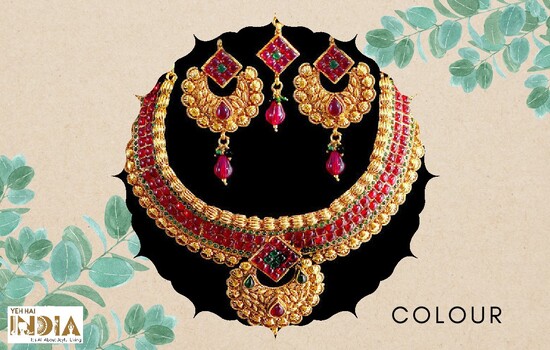 Unpolished diamonds are yellow or brown in colour in their raw state.
These are not valued much compared to the clearer diamonds. So always make sure the Polki diamonds you choose are as clear as is possible.
2. Clarity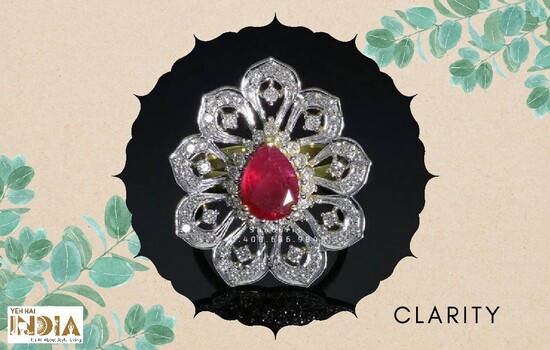 Diamond clarity refers to the absence of inclusion or blemishes in the diamond. While evaluating the clarity, jewellers consider the number of these inclusions and blemishes, their size and position and their overall effect on the stone's appearance.
A clearer Polki diamond is valued more than a blemished one. Purer the diamond, the better its clarity.
3. Treatments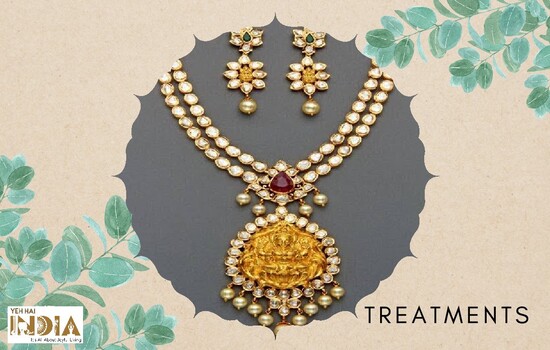 Polki diamonds that are naturally dull in colour and appearance are often treated with fillers to make them appear clearer.
The glass filling done to offer a visibly clearer and uniformly distributed stone texture also protects the inner surface from dirt and structural damage.
Overtime these glass fillings might result in appearance of web like cracks inside the diamonds and make them appear opaque and less clearer.
For this reason, jewellers do not prefer to use these treated Polki stones as they fail to offer the quality and durability one gets from pure untreated polkis.
Recommended Story – Places To Buy Jewellery In India: Online Stores and Offline Markets
Types Of Polki Diamonds: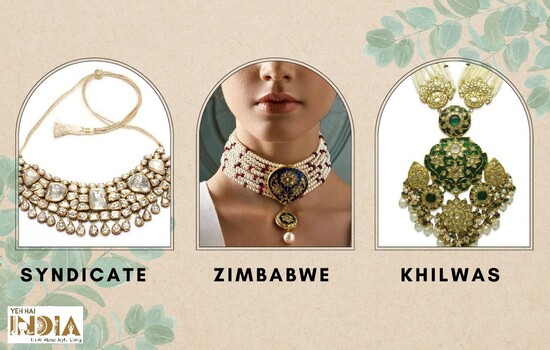 There are 3 widely known types of Polkis- Syndicate, Zimbabwe and Khilwas. Syndicate Polkis are the highest grade Polkis available.
As is evident from its name, the Zimbabwe Polkis come from the country while the Khilwas are the lowest grade of Polkis and are found in India.
Khilwas are the less clear variety of Polkis and are treated more than any other types. Due to this fact, they are the least preferred type of Polki diamonds as well.
Are Polkis A Good Investment?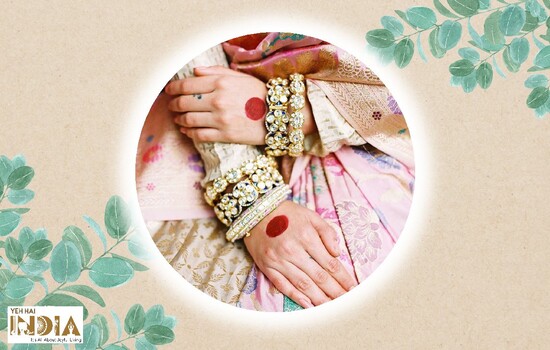 Definitely not. For one, these have very less resale value as is already explained earlier. Secondly, Polki jewellery cannot be remade easily into a new design.
The only way to repurpose any Polki jewellery is to cut the jewellery at its joints and rejoin them to create different patterns which fails to bring the desired effect in the recreated jewellery.
They are cheaper than the faceted diamonds but considerably costlier than other types of wedding jewelleries. Since, they don't have any value in themselves, they are not considered a brilliant investment in themselves.
A Rare Craft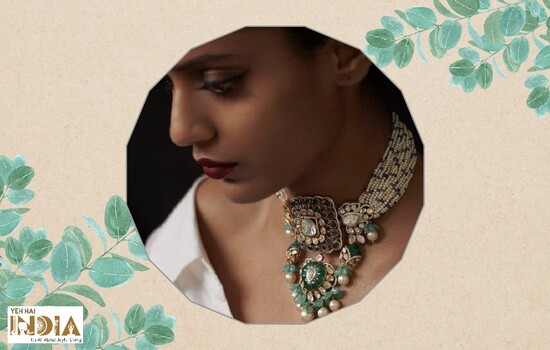 Making Polki jewellery is an intricate craft with very few skilled artists available to take this job right now.
In addition to this, the process of incorporating Polkis into a jewellery design takes considerable time, effort and skill.
This makes the jewellery pretty expensive to buy in the absence of any future profit or resale value..
What Makes Polki Diamonds Popular For Bridal Jewellery?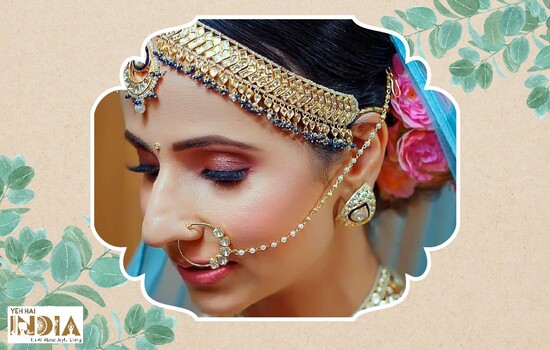 Now, Polkis may not be as valuable as the sparkly, shiny cut diamonds. But they do have a uniqueness that many brides desire for on their special day.
Even in the casual jewelleries, most women like to make a statement while maintaining subtlety in their looks. Polkis are the best choice for such occasions..
The other reason is that with Polkis, anyone can afford as big a stone as they fancy within their budget.
People have also started appreciating the natural state and the history of these stones more than ever now. Rings, earrings and other smaller jewellery pieces made with Polkis possess quirky characteristics from the stone's organic look and dreamy glow.
It has to do more with one's style rather the monetary investment or the price of the stones. Having a one-of-kind design attracts more clientele towards these jewelleries.
Heirloom and Traditions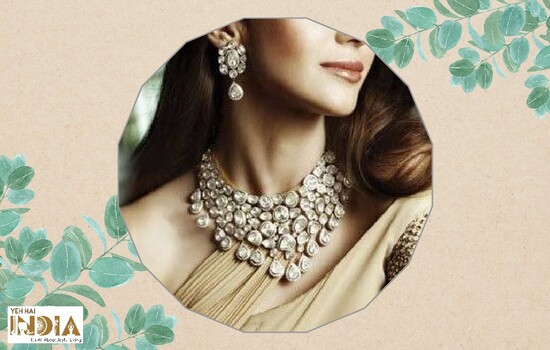 When Polki jewellery is passed down through generations as heirlooms they gather sentimental value that makes them more precious for the owner.
It is also said that people of the Mughal era and the Kings who came after that believed these diamonds helped retain their power as they were unearthed and used in their raw, natural state. Well, if it did, good for them!
If Polkis are your style, don't be afraid of looking out dated, as these are as much in trend now as they were in ancient times.
Also Read – Best places to buy Boho Jewellery